GM Names NGK Spark Plugs 'Supplier Of The Year' For 10th Time
Image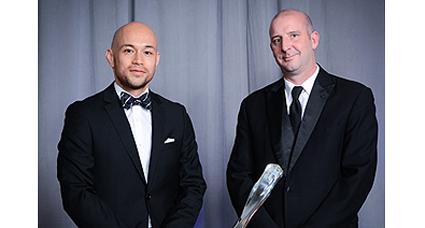 NGK Spark Plugs (U.S.A), Inc.
was named a Supplier of the Year by General Motors (GM) for the 10th time during GM's 26th annual Supplier of the Year awards ceremony held in Orlando, Florida.
GM recognized 132 of its suppliers from 17 countries who are said to have consistently exceeded GM's expectations, created outstanding value or brought new innovations to the company.
The award builds upon NGK's decades-long partnership with GM as an original equipment supplier of both ignition and emissions parts.
"We are honored to receive this prestigious award from General Motors and we thank them for the opportunity to be a part of their growth," Toshio Lewis, NGK's general manager and head of Global Key Account Management, said. "The global NGK team responsible for GM are the ones who made this achievement possible. My deepest thanks to these team members for their professionalism, dedication and grit."
GM's Supplier of the Year award is reserved for suppliers who distinguish themselves by meeting performance metrics for quality, execution, innovation, and total enterprise cost, according to GM.