Sunnen Named Official Honing Equipment Partner of Cup Series' Hendrick Motorsports
Image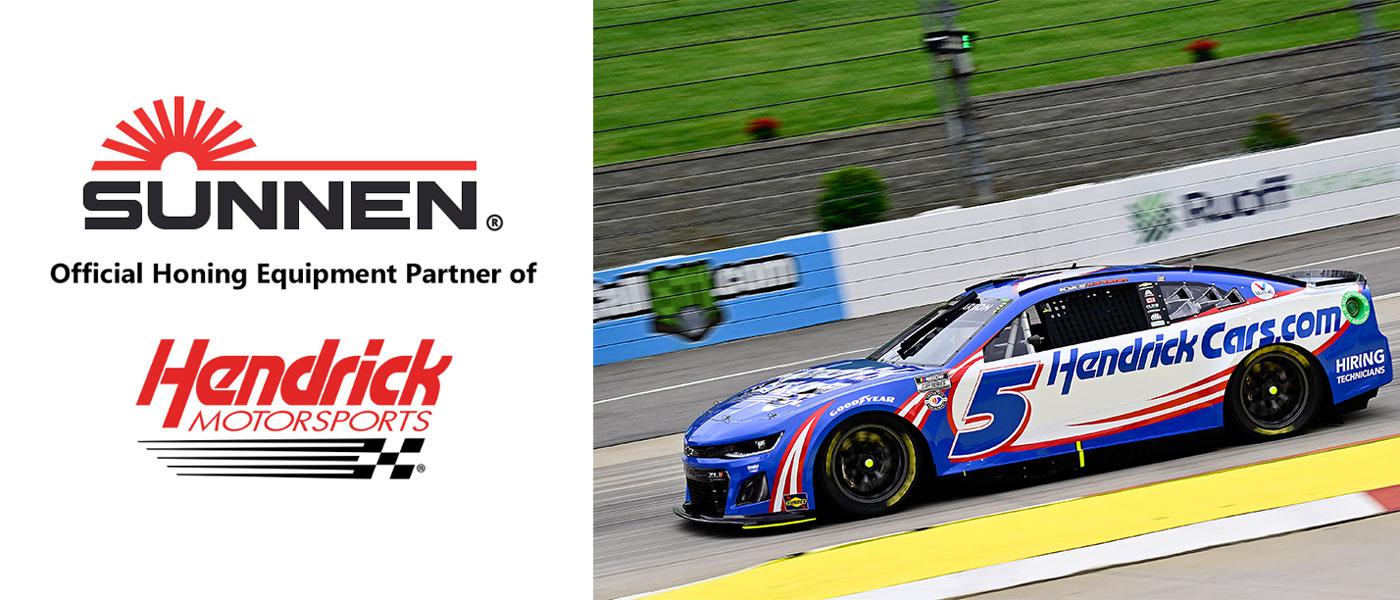 Hendrick Motorsports has named St. Louis, Missouri-based Sunnen Products Company its Official Honing Equipment Partner while the team pursues its record-extending 15th NASCAR Cup Series championship. 
The partnership puts the new Sunnen SV-series honing machine--the next generation of the Cylinder King honing machines--in the Hendrick Motorsports engine operation alongside numerous other Sunnen honing and engine-building machines. Hendrick Motorsports fields four full-time Chevrolet teams in the elite NASCAR Cup Series with drivers Kyle Larson, Chase Elliott, William Byron and Alex Bowman.
According to Hendrick Motorsports, Sunnen's state-of-the-art technology will allow it to produce the highest quality and most consistent cylinder bores in its history. The Sunnen partnership will also help improve performance on the track and deliver the most consistent engine package possible to Hendrick Motorsports' teams and external customers, the organization said.
"We are thrilled to be contributing to the continued success of this championship racing team," said Sunnen CEO and President Chris Miltenberger. "This partnership is further evidence of Sunnen's commitment to delivering the highest levels of precision and versatility to our customers."
For more information, visit sunnen.com.