Motorsports Businesses: It's Time To Host Your Lawmakers 
Image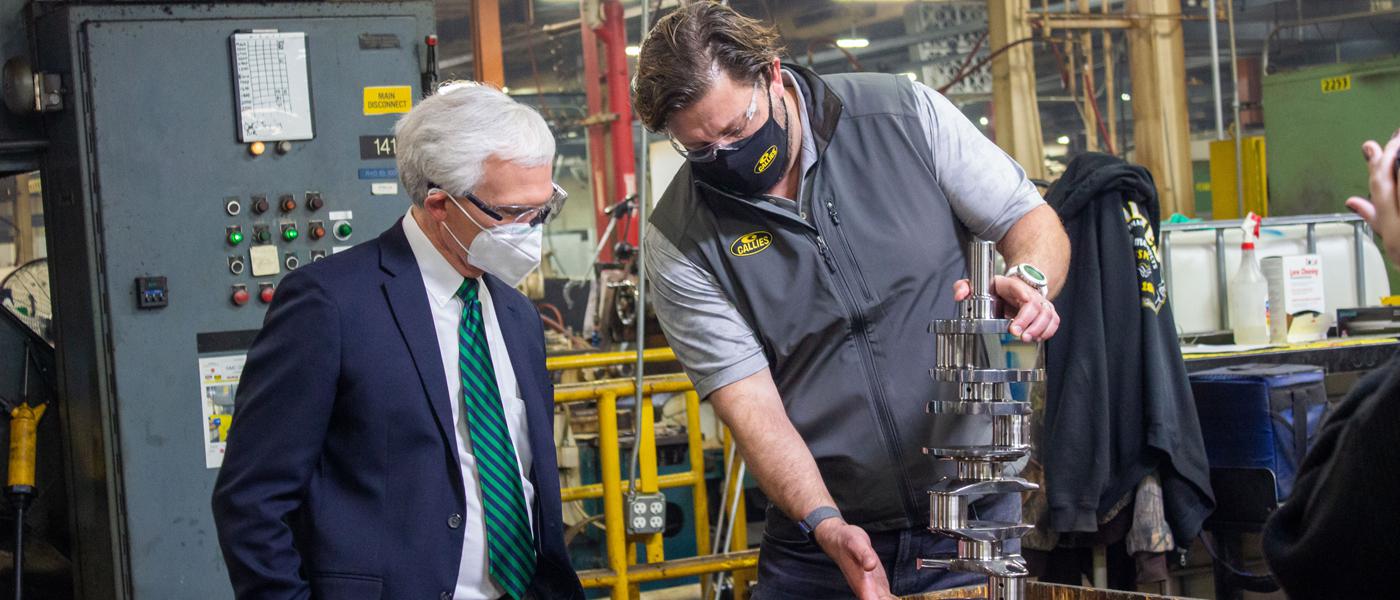 Heath Norton (right), Callies Performance Products vice president, displays a crankshaft to Rep. Bob Latta (R-OH).

Do you want members of Congress to pass bills that protect motorsports and enable the racing parts industry to thrive? If the answer is yes, now is the time to get involved with PRI's efforts to connect industry businesses with their members of Congress. 
Whether in Washington, DC, or state capitals around the country, public policy battles are won by organized interests that have relationships with lawmakers. The organizations that shape public policy are comprised of businesses and individuals who know their lawmakers. More importantly, their lawmakers know them. 
Hosting members of the U.S. House of Representatives and Senators at your businesses is integral to developing meaningful relationships with lawmakers that help them to understand the industry so that they can advocate for policies that defend and grow it. If you would like to get to know your members of Congress, we stand ready to help! 
The first step in developing these relationships is to introduce yourself and invite them to your business. PRI staff will draft up an invitation, send it to your lawmakers, coordinate the visit by providing a briefing prior to the event, and manage day-of logistics in coordination with you and your company. Our government relations team is ready to do the heavy lifting! If you'd like to host your elected officials, please email Eric Snyder, PRI's Director of Congressional Affairs, at erics@sema.org.