High-Performance Computing & Testing Technologies Zone Coming To PRI Show
Image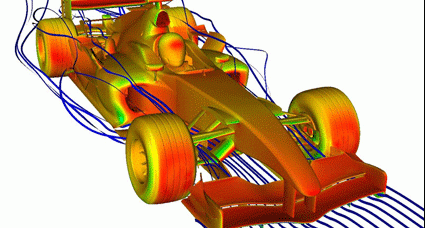 From advanced computer modelling to vehicle dynamics testing, computational fluid dynamics to finite element analysis, a special zone on the floor plan of the 2012 Performance Racing Industry Trade Show is coming together to make it more convenient for professional race teams and motorsports engineers to shop these services in Orlando.

Companies that have already commited include 7-Test Engineering, Chassisim, Function Sim, Mechanical Sim, Michelin Proving Ground, Morse Measurement, OptimumG and SoVA Motion.

"The PRI Trade Show has more and more motorsports engineers attending every year to search out these kinds of services that are so critical to pushing the envelope in racing technology," said Francisque Savinien, director of global sales and marketing. "The exhibiting companies in the high-performance computing and testing technologies zone will benefit from co-locating in order that they all may meet with buyers at the PRI Trade Show looking for these engineering services."

Services provide by these companies include the following:
• Simulation Software
• HPC software, including Computer Aided Design (CAD), Computational Fluid Dynamics (CFD) and Finite Element Analysis (FEA)
• HPC hardware systems
• Test/Simulation equipment such as, 7 post shaker, Wind Tunnel, Simulator and damper test machines
Exhibiting companies in this zone will also have complimentary access to a dedicated meeting room for technical presentations.

The Performance Racing Industry Trade Show is the largest annual gathering of racing professionals in the world, with 38,000 buyers in attendance from throughout the US, and 72 countries. Over 1,000 racing industry suppliers exhibit. The 25th Annual PRI Trade Show will be held November 29–December 1, 2012, in the North/South Building of the Orange County Convention Center, in Orlando, Florida.