NHRA's Atlanta Dragway Has Been Sold, Set To Host Final Season In 2021 
Image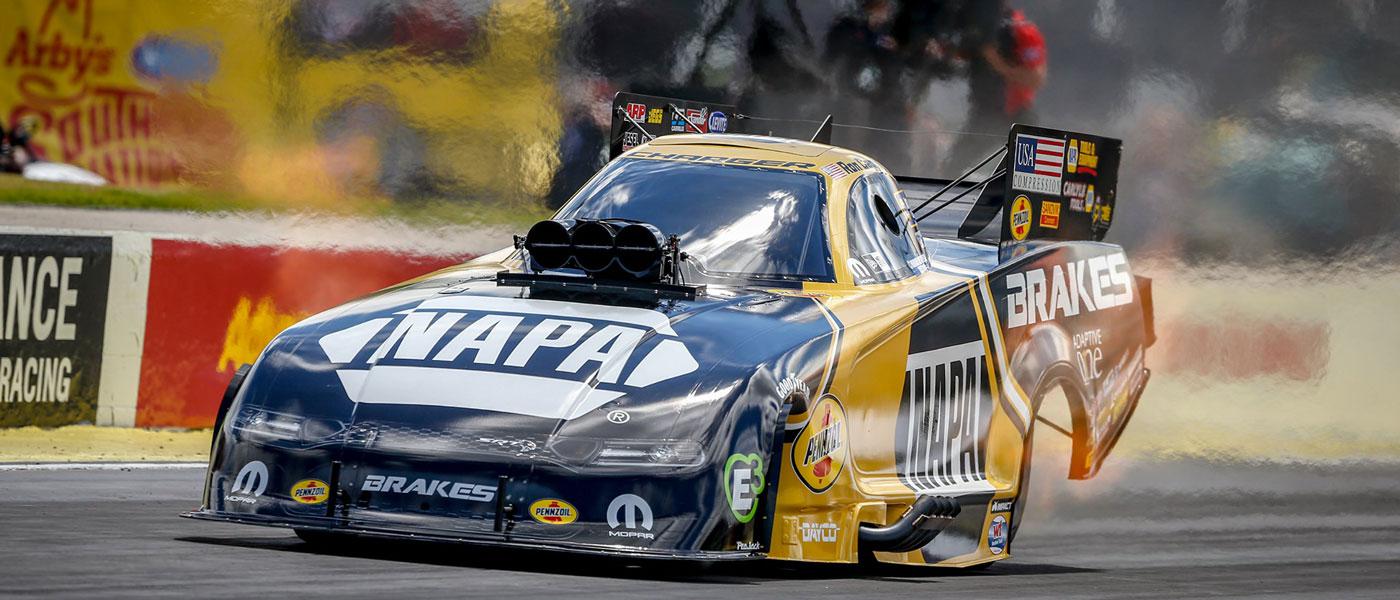 Photo of Ron Capps at the 2019 NHRA Southern Nationals courtesy of Atlanta Dragway

Atlanta Dragway—the historic drag strip located in Commerce, Georgia, that Gene Bennett first opened in 1975—will host its final season in 2021. The racing facility, which has been owned by the National Hot Rod Association (NHRA) since 1993, is currently in the process of being sold. A buyer has not been announced.  
Speaking about the sale of the track, NHRA Vice President of Marketing and Communications Jeffrey Young said the sanctioning body plans to direct funds from the sale to its remaining facilities. "Our plan is to take that money and reinvest it back into our own tracks. We have Lucas Oil Raceway in Indy, Gainesville Raceway, and Auto Club Speedway in Pomona. So, we're going to see some improvements, including to those tracks and facilities." 
Atlanta Dragway is known for several standout events, including the NHRA Southern Nationals, which celebrates its 40th anniversary this year. The 2021 event, scheduled April 30–May 2, will be the final professional NHRA national event hosted at the track.
"Atlanta Dragway is a special place, and the NHRA Southern Nationals has 40 years of drag racing history itself," Young said to PRI. "Being the finale, we'll be doing countdowns highlighting historical moments, such as Del Worsham being the youngest [nitro Funny Car driver] to win at Atlanta."  
The drag strip will continue to host weekly NHRA-sanctioned events through the fall, including the Summit E.T. Bracket Series events and the NHRA Lucas Oil Drag Racing Series National Open on May 21–23, along with the NHRA Division 2 Summit E.T. Racing Series Finals on September 30–October 2.  
Additionally, Atlanta Dragway has a long history with the National Mustang Racers Association (NMRA) and the National Muscle Car Association (NMCA), hosting both series' events for the past two decades. Most notably, the Scoggin-Dickey Parts Center NMRA/NMCA All-Star Nationals presented by MAHLE Motorsport has called Atlanta home since 2011. The combined "super event" showcases both NMRA and NMCA racing on the same weekend, and Atlanta Dragway's last NMRA/NMCA All-Star Nationals is set for April 8–11.  
"We've had great events at Atlanta Dragway over the years, as the Atlanta area is a hotbed for automotive enthusiasts," said Mike Galimi, director of content and marketing for ProMedia, owners of NMRA and NMCA. "Its proximity to a major city while drawing from other strong markets to the north and west of the track make it one of the biggest events on the NMRA/NMCA schedule. We thank Kasey Coler, Jodee Kennedy, and the rest of the staff at the track for nearly two decades of professional and fun cooperation in throwing these competitions." 
For more information, visit nhra.com, nmcadigital.com, or nmradigital.com.