Dodge Unveils 1,025 HP 2023 Challenger SRT Demon 170
Image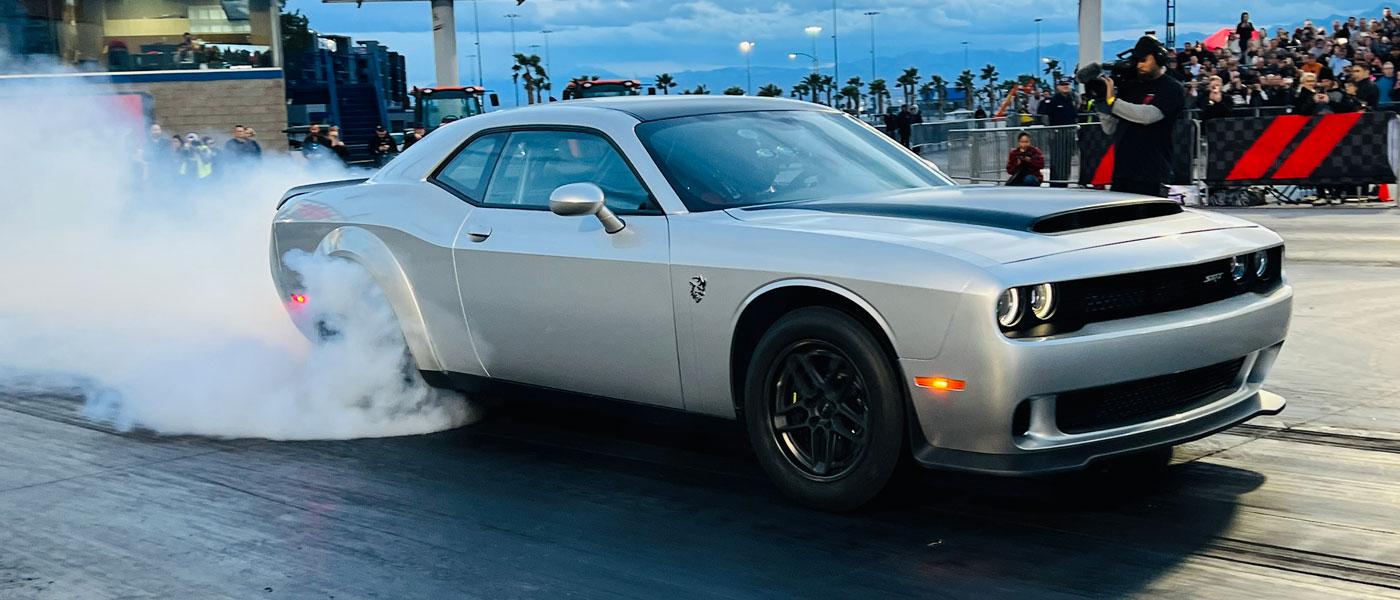 Dodge has introduced the 1,025hp 2023 Dodge Challenger SRT Demon 170, the automaker's seventh and final "Last Call" special-edition model. 
With its 945 lbs.-ft. (at 4,200 rpm) production HEMI engine, the Dodge Challenger SRT Demon 170 is designed to reach 60 mph in 1.66 seconds and feature the highest G-force acceleration of any production car at 2.004 gs.
The Challenger SRT Demon 170 is the quickest vehicle ever produced in the brand's 100-plus-year history, according to Dodge, and also the first factory production car to run the quarter-mile in less than nine seconds with an NHRA-certified 8.91-second ET at 151.17 mph. On the drag strip, the Challenger SRT Demon 170 receives an NHRA violation letter for running a sub-nine-second quarter-mile without a safety cage or parachute, following in the footsteps of the original Demon, which was also banned from NHRA quarter-miles.
"To celebrate the end of the HEMI muscle car era, we pulled off all the governors to reach a new level, a new benchmark of 'factory-crazy' production car performance," said Tim Kuniskis, Dodge brand CEO–Stellantis.
For the complete details, see the Dodge Garage announcement here or visit dodgegarage.com.