15th Annual Motor State Pro-Touring Challenge Set For July
Image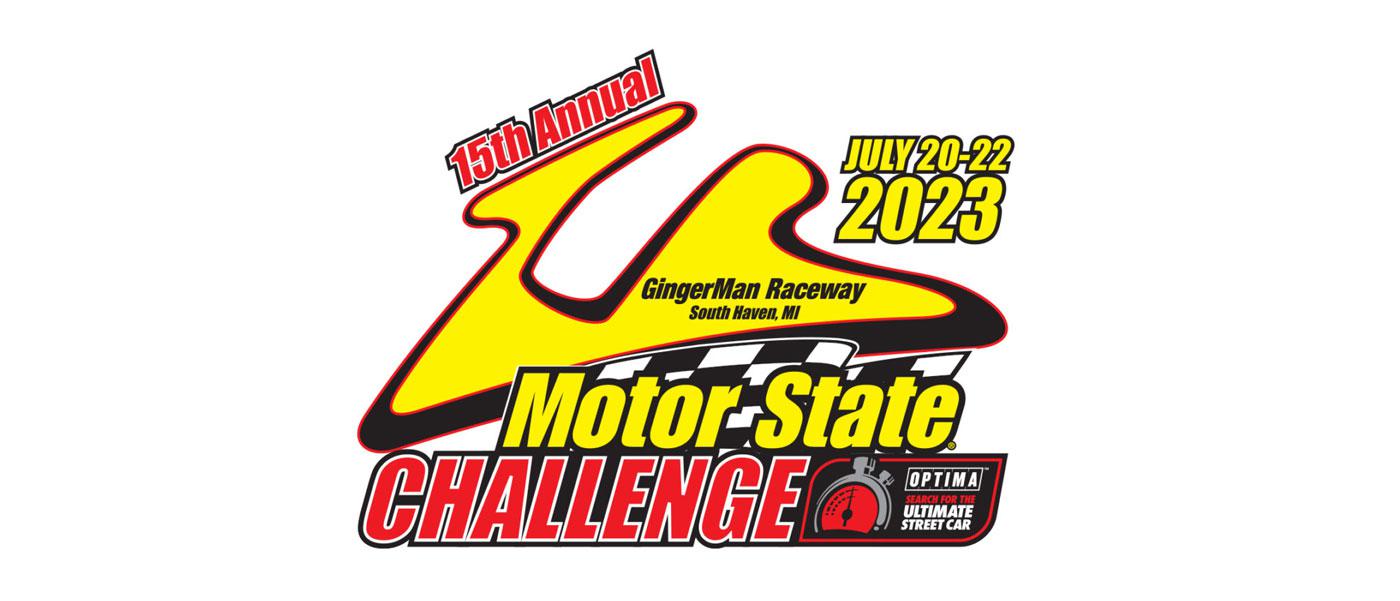 Officials with Motor State Distributing's Pro-Touring event—the Motor State Challenge—have announced details for its 15th annual event, set for July 20–22.
Thursday, July 20, opens check-in a Lane Automotive in Watervliet, Michigan, followed by a cruise through scenic Southwest Michigan, ending with dinner at Weko Beach, Bridgman. Drivers will compete in the timed road course event at GingerMan Raceway (South Haven, Michigan) on Friday. Saturday will feature autocross on the road test track at the Tire Rack corporate HQ in South Bend, Indiana. 
Up to 100 drivers from the US and Canada are expected to compete across standard and manufacturer Vintage and Late Model classes, as well as the QA1 #goDRIVEit class, designed for participants who drive their vehicle to the event, race it, then drive it home. It also features the unscored/untimed Touring class "for those wanting the on-track experience without the competitive pressure."
For more information, visit motorstatechallenge.com.