GRIDLIFE To Join NASCAR, Porsche Carrera Cup For Road America Weekend
Image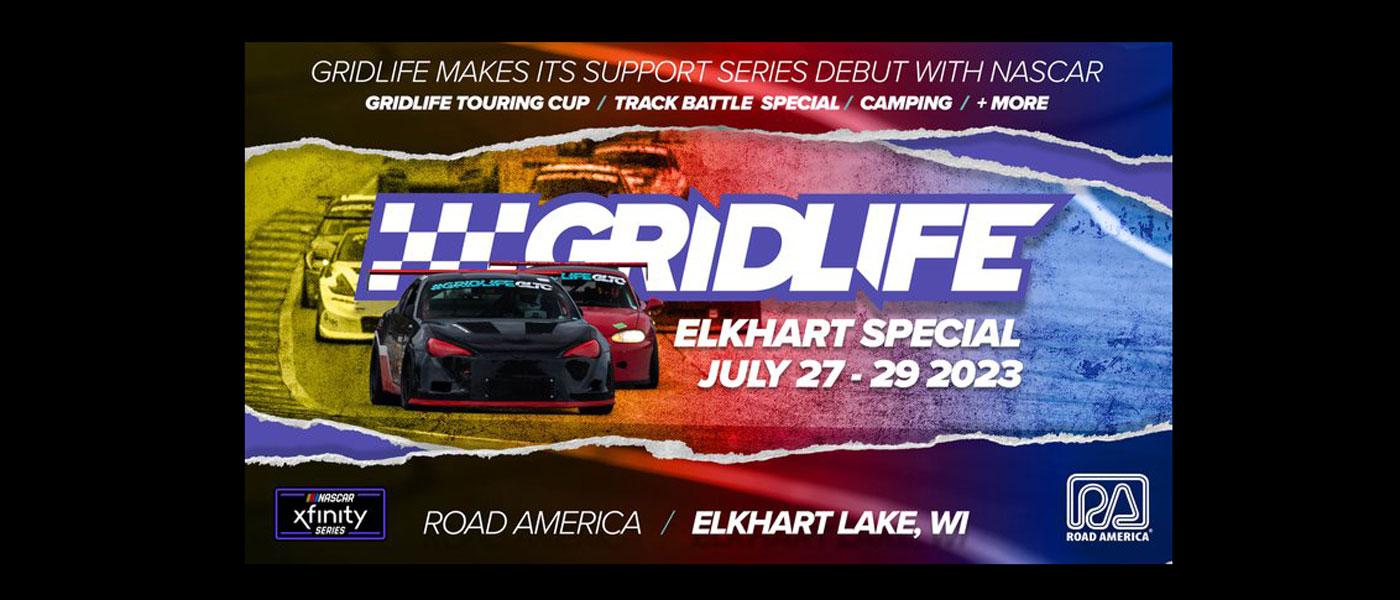 Image courtesy of GRIDLIFE 
GRIDLIFE has announced it will make its support series debut during NASCAR's Road America race weekend. The GRIDLIFE Touring Cup (GLTC) racing series and a select group of TrackBattle Time Attack cars will join the NASCAR Xfinity Series in Elkhart Lake, Wisconsin on July 27–29. GRIDLIFE competitors will also share the paddock with Porsche Carrera Cup.
GRIDLIFE is known for its passionate grassroots racing community, and festival-style music events popular with young motorsport fans. The event will mark the series' first time in a support role for a major North American racing event.
GRIDLIFE Touring Cup (GLTC) is a wheel-to-wheel road racing series that features single-class competition with spectator-friendly 15-minute races. The series allows for a wide variety of makes and models to compete together with rules based on balancing horsepower and weight. 
Fields often exceed 50 cars, according to series officials.
For more information, visit grid.life.