RRDC Presents Jason Ott With Mark Donohue Award
Image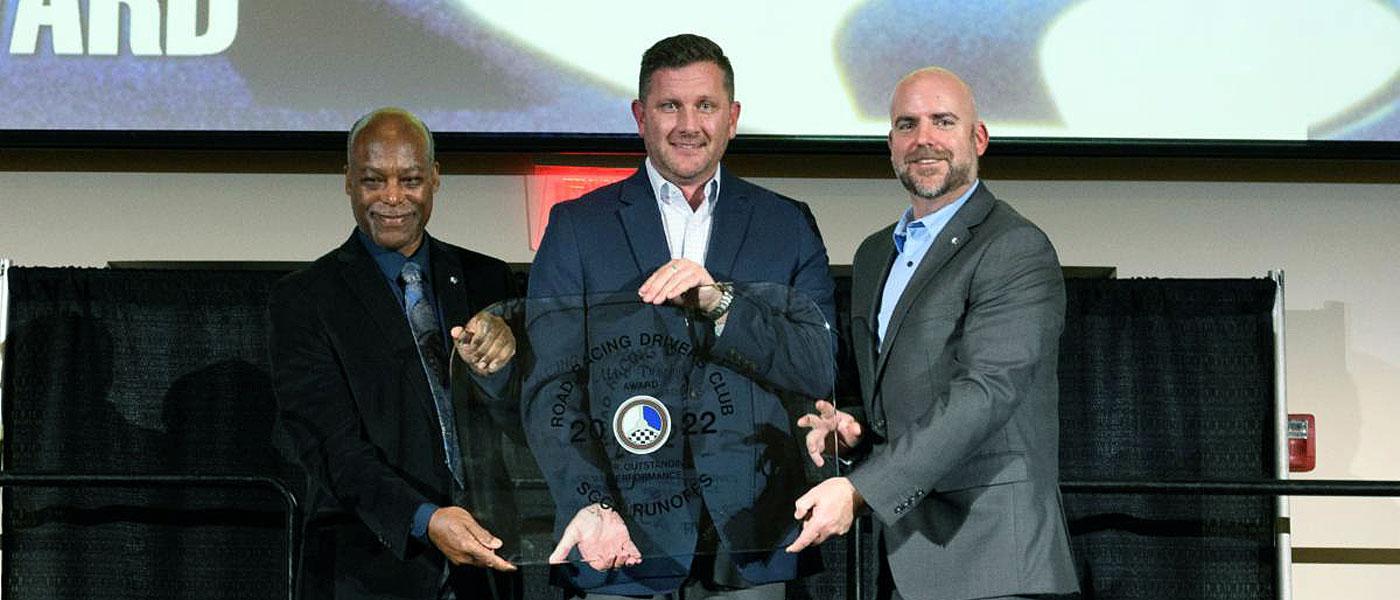 Jason Ott, center, accepts the RRDC Mark Donohue Award from Calvin Stewart, left, and Eric Prill. Photo by Wes Duenkel.

The Daytona Beach, Florida-based Road Racing Drivers Club (RRDC) has presented driver Jason Ott with the Mark Donohue Award during the annual RRDC members' dinner on January 25, prior to the running of the Rolex 24 At Daytona, the season opener of the 2023 IMSA WeatherTech SportsCar Championship.
Selected by members of the RRDC each year since 1971, the award recognizes the driver exhibiting the most outstanding performance at the annual Sports Car Club of America (SCCA) National Championship Runoffs "in terms of personal spirit and skill behind the wheel." The honor is named after Mark Donohue, the former SCCA champion and president of the RRDC, following his passing in 1975.
Making his 20th appearance at the SCCA Runoffs (September 24–October 2, 2022) at VIRginia International Raceway in Alton, Virginia, Ott earned his first-career Runoffs pole position to lead the Touring 3 class field that included five past SCCA National Champions to the green flag.
"To win this award is a huge honor and one that was not expected," said Ott. "To be mentioned in the same breath as a man who accomplished so much in racing is humbling."
For more information, visit rrdc.org.