ACO, IMSA Announce Joint Endurance Racing Platform
Image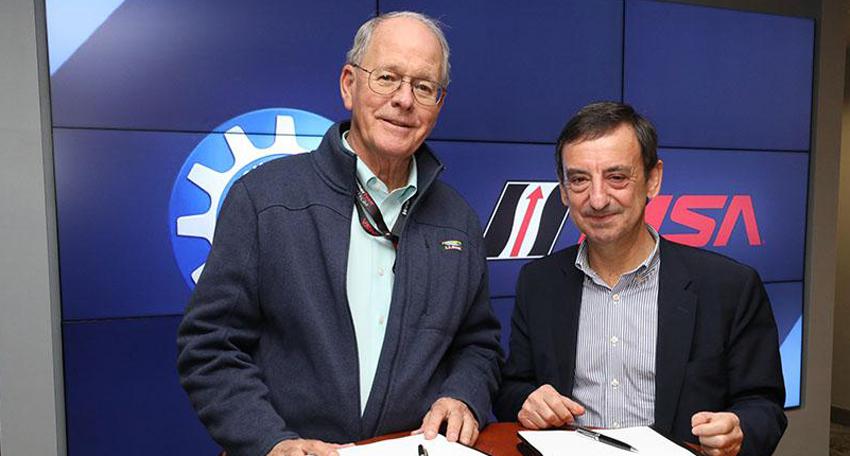 The Automobile Club de l'Ouest (ACO) and the International Motor Sports Association (IMSA) have announced a new alliance to help grow the top categories of endurance racing.
During the 2020 Rolex 24 at Daytona, Pierre Fillon, president of the ACO, and Jim France, IMSA Chairman, unveiled platform principals that will allow the LMDh endurance car to be eligible for both the FIA World Endurance Championship (WEC) and the IMSA WeatherTech SportsCar Championship.
This gives automotive manufacturers the chance to compete with the same car at the 24 Hours of Le Mans, the Rolex 24 At Daytona, at SuperSebring or at Spa-Francorchamps, at the Motul Petit Le Mans or even Silverstone.
Joint regulations will govern the new LMDh category, which will feature a new model of an endurance race car, LMDh. From September 2021 in the FIA WEC and from January 2022 in the WeatherTech Championship, manufacturers will be able to enter the top category and compete in the two leading championships in endurance racing.
The two sanctioning bodies were inspired by elements from each of their respective regulations, the ACO's Le Mans Hypercar and IMSA's DPi 2.0.
"When my father, Bill France Sr., brought the first Daytona Continental sports car race here to Daytona International Speedway back in 1962, he wanted to bring together sports car drivers, teams and manufacturers from around the world. With the ACO, IMSA and manufacturers aligned, today's announcement proudly takes my father's vision to the next level," France said.
For more information, visit
imsa.com
or
fiawec.com
.