Off-Road Racing Pioneer Robbie Pierce, 63
Image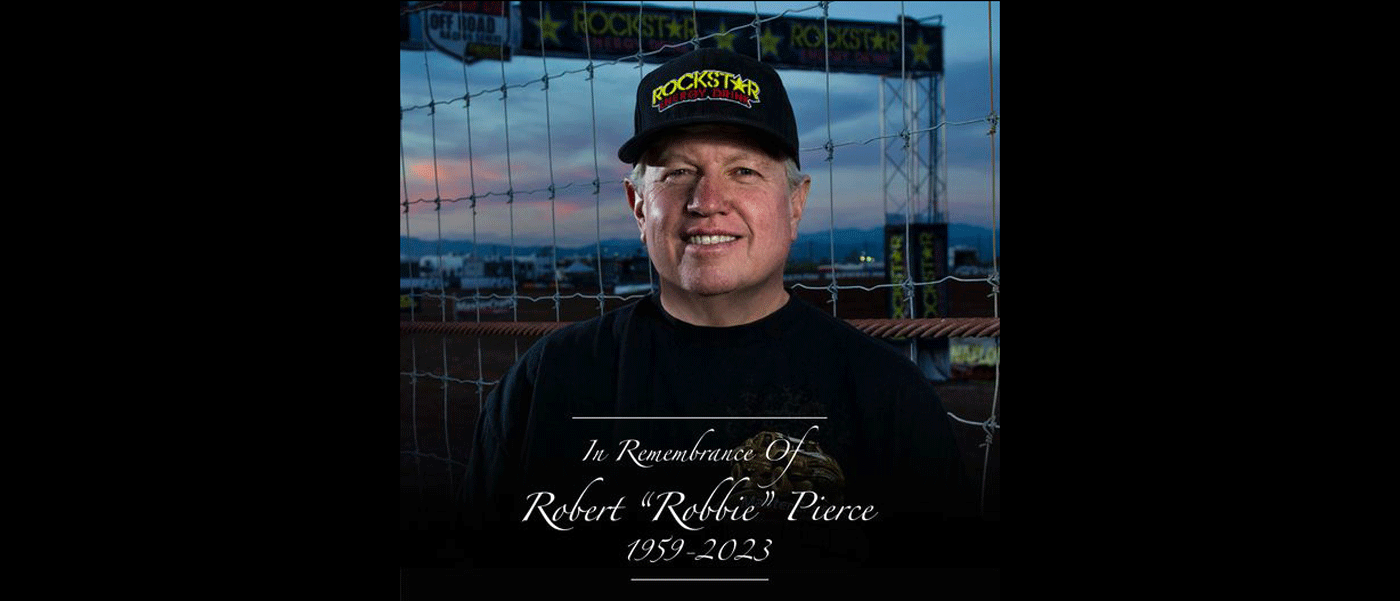 Image courtesy of Jimco Racing

Robbie Pierce, the off-road racing pioneer, has passed away after an accident while scuba diving on Tuesday. He was 63.
Pierce was inducted into the Off-Road Motorsports Hall of Fame in 2018. He owned Jimco Racing, the provider of off-road racing Trophy Trucks, parts, equipment, and fabrication services based in Santee, California. 
"It is with great sadness that we announce the passing of our great leader, racer, builder, entrepreneur, and Off-Road Motorsports Hall of Fame Inductee, Robbie Pierce," said a Jimco Racing statement. "His dedication to the safety and advancement of off-road racing and motorsports will continue to save lives and thrill racers and fans alike for years to come."
Pierce began racing in his 40s after working as a longtime employee of Indianapolis, Indiana-based MasterCraft Safety, which he eventually purchased. He later bought Indianapolis-based Impact Racing, initially founded by Bill Simpson.
Pierce competed in several off-road racing events, most recently finishing fourth in the SCORE TT Legends class in the 2022 BFGoodrich SCORE Baja 1000 presented by 4 Wheel Parts. He raced a Jimco AWD Trophy Truck with a Dougans engine and an Xtrac transmission.