Win on Sunday, Post on Monday
Image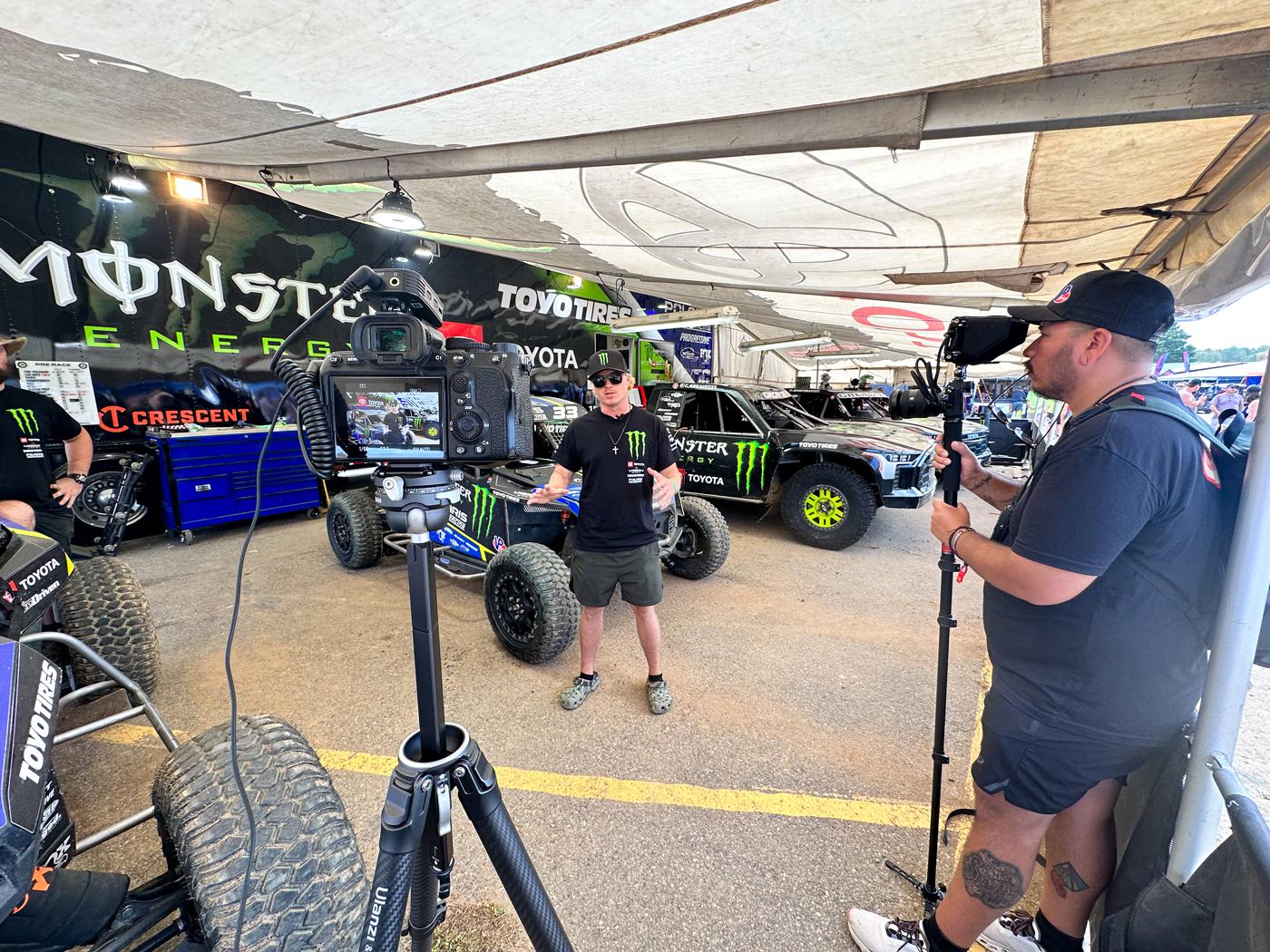 Influencers are an increasingly important component in a performance business's marketing strategy. Here are some tips to get the most out of that relationship.
When Marla Moore was the marketing director for Coker Tire in Chattanooga, Tennessee, she developed a close working relationship with the writers and editors of automotive magazines. They were for years the chief means of distributing information about Coker's various tire lines to an enthusiast readership that represented a large segment of Coker's market. Those magazine staffers "were the content creators; they were the influencers," she said, even though at the time no one used those terms.
"Now all of that has changed and evolved," Moore continued. "There's just not as many magazines or as many outlets in that area for manufacturers to work with. We still need the magazines that are still out there, and I want to support them, but our industry should seriously be looking at putting more of their money into the influencer side of the digital marketplace. Today, something like a third of the marketing directors out there are spending 40% of their budget on content creators. It's definitely a shift in what's happening."
Moore herself is riding that wave. After leaving Coker last December, she is the co-founder of a new company, Autofluencer, that will help aftermarket companies connect with influencers and manage their relationships (see sidebar on page 254).
Moore was one of a half-dozen performance industry members we spoke with about the nature of influencer marketing: how to choose an influencer to best represent a company, setting expectations (for both parties), and measuring the success of an influencer's efforts.
Choosing an Influencer
For those new to this kind of digital marketing, it's important to understand that there is no one-size-fits-all type of influencer.
"Every influencer has a niche. They really can't be viewed the same," said Bob Galuska of STA-BIL, Chicago, Illinois. "For example, some of our influencers have a strong social media presence, which allows us to get a bunch of eyeballs on our brands through digital channels like TikTok, Instagram, YouTube, and so on. Others may not have a huge social media following or don't do a ton of content online, but they have a really awesome, one-of-a-kind car that gets them featured on huge media outlets like Hoonigan or MotorTrend, which gives our logos on the car a ton of exposure. It takes all types of them to fill out the portfolio of whatever you're trying to accomplish. Are you looking for an influencer just from a digital perspective to help increase sales for a promotion? Are you looking for a personality in your booth at events? Is your brand into racing circuits? These are the kinds of questions that we ask ourselves when creating our marketing plan. What influencers do we need to fit in each bucket?"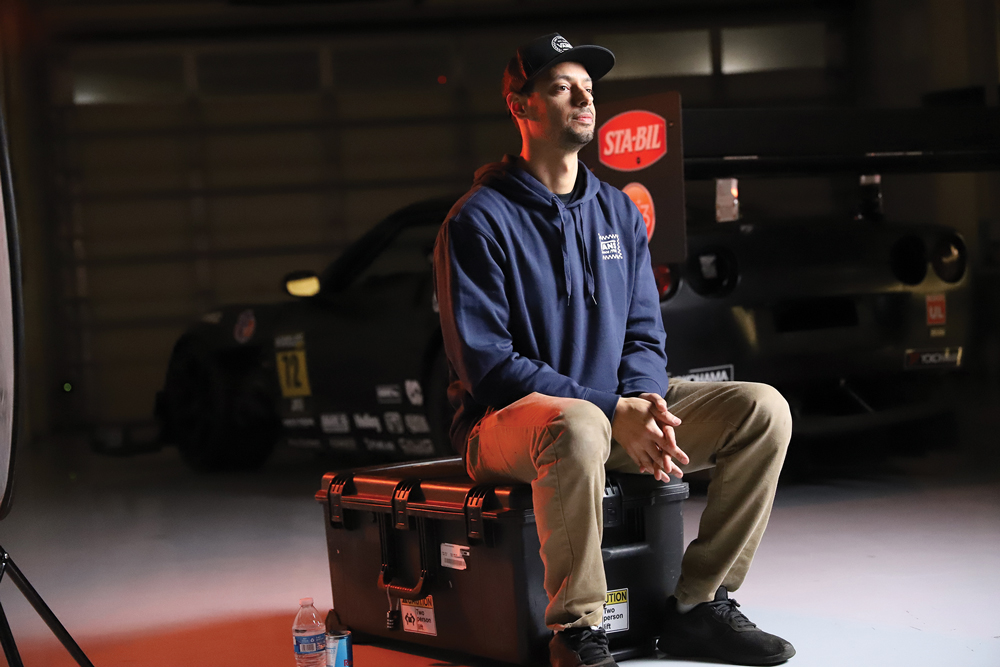 "When I was looking for an influencer, I had some very specific boxes that I was looking to check off," said Nolan Jamora of Isky Racing Cams, Gardena, California. "A must was someone who was not just an influencer but also a racer and builder. We wanted someone who already had a presence but who also could grow with us as the collaboration progressed. It's important for us that an influencer has credentials and a body of work that gives their recommendation weight. They must attend events, race, and have a reputation of strong character, skill, and hard work. For us as a family company, that was a really important aspect to consider. Another important consideration was that the influencer doesn't have a ton of companies they post for, and they have not oversaturated their social media. I like an influencer who has a very select group of sponsors that we would consider leaders in the industry."
Kevin Parlett of VP Racing Fuels, headquartered in San Antonio, Texas, had a similar wish list for his company's influencers. "We want guys who are winning and influencing. If you're not doing both, are you really a voice in the industry that is meaningful to a consumer? We sponsor what I consider the best of the best of each of the motorsports we touch. To do that they've got to win on Sunday and be posting on Monday. We don't just want somebody who's popular. We want somebody who's meaningful."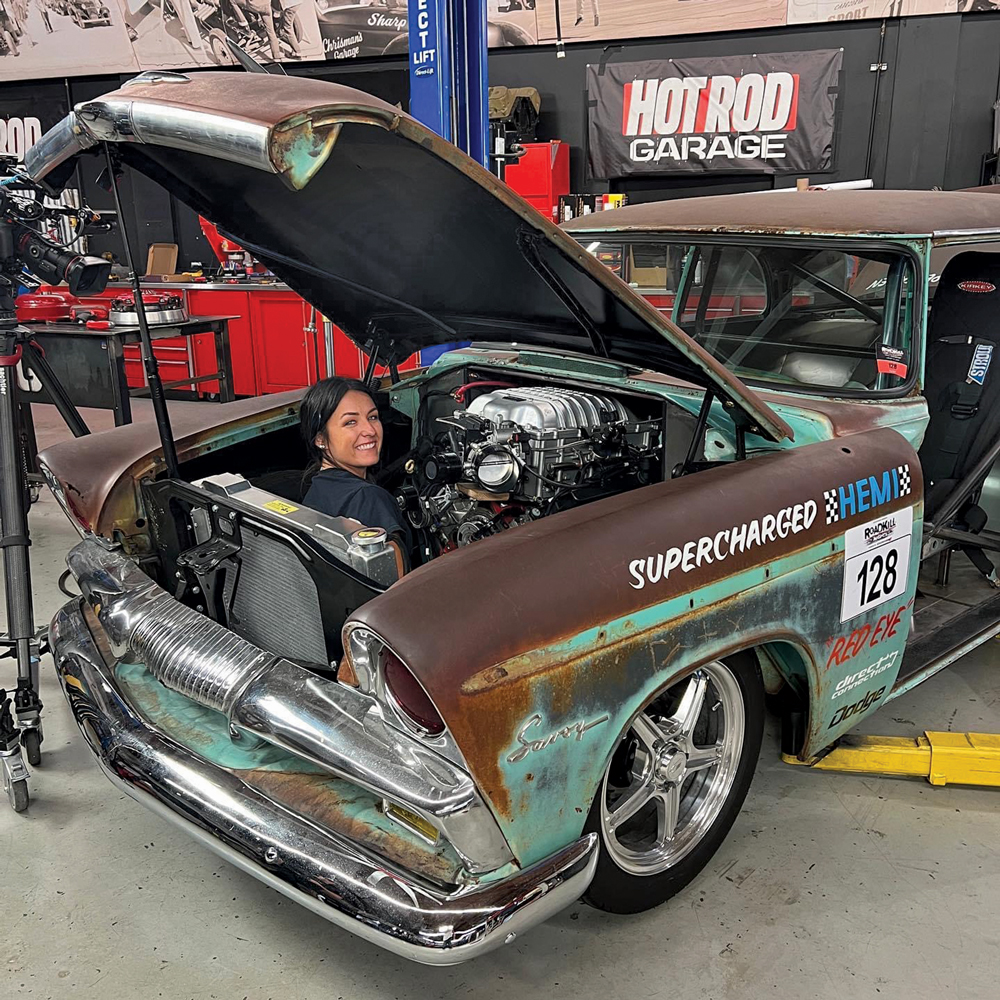 "Once you identify a couple of influencers, then you can start digging into, is the audience they have relevant?" said Galuska. "Are they actually engaged with the content that influencer is putting out? What did the comments look like in the posts? Are they truly engaged, asking questions? Are they commenting about experiences they've had with similar products or with this product?" An audience that isn't engaged will "probably have little or no impact for your brand."
By the Numbers
To Galuska's point, what might seem to be the most obvious metric of a content creator's influence—audience size—may not always tell the whole story.
"If you're looking for exposure for a new product, and you're really trying to expose that to a large audience, the larger influencers are definitely worth it," he explained. "If it's the kind of product you're trying to maintain, or has been on the market for a while, the smaller influencers are great at penetrating their audiences, because usually with the smaller influencers, they have a more niche and engaged audience. If it's something that really catches their audience's eyes, we can really benefit from them."
"The biggest influencer isn't always the best influencer," said Emily McConkey of lighting company Project X, Costa Mesa, California. "It's not just the number of followers or their engagement, it's what you see them doing within the community. When it comes to affiliate links, we've seen the highest number of sales from micro influencers rather than those big mega influencers. It really has to do with credibility. Those are the people you see out on the trails every single weekend conquering those obstacles. So whatever this person does use, you trust. They're not just posting a really cool photo or a super cool Reel. They interact with their followers, significantly more than one with a million followers would."
"Big numbers is a scam," said Casey Currie of Currie Enterprises, Corona, California. "Anyone can go out there and buy 100,000, 200,000, 500,000 followers instantly, and it doesn't create sales." Plus, Currie noted, "it doesn't take hundreds of thousands of followers to make a lot of money. At Currie Enterprises, one rearend is $7,000, and a Jeep takes two rearends. I don't need somebody with a million followers and maybe only six of those followers are Jeep enthusiasts to the point where they can afford the axles. But if I have a guy who has 25,000 followers, and he creates great content, and that guy is selling 50 rearends a year, you're talking hundreds of thousands of dollars a year in sales."
Related to the subject of numbers is influencer compensation. For the most part, the days of retaining an influencer by providing them only with free parts are over (though depending on the cost of the part, and who the influencer is, that does still happen).
"You should be prepared to pay influencers because they can do so many things," Moore pointed out. "Even a micro influencer can install a product, they can do an unboxing, they can do a video, they can do a social media post, they can do an appearance, they can be at a show for you. There's a number of things you can do when you work with these content creators as actual partners."
An influencer can also be more cost-effective than doing some marketing tasks yourself, she added. "Let's say you produce a video in-house, and it costs you $5,000–$10,000. You put it on your website, or your YouTube channel, and maybe you get 150 views. But if you go with an influencer with 50,000 followers on YouTube, that same video might cost them no more than $5,000, and they'll put it out to their subscriber list of people who will watch it, and you can put it on your channel, too. It's a good deal."
"Whenever you're establishing a creator program, you really have to understand that the ROI will not be 100%," McConkey said. "I have had people who have just taken products and posted twice, don't really care, and have done nothing for us. That's just a risk that you have to take when putting your product in someone else's hands."
That outcome has been rare for her. "We've had, pretty honestly, an amazing ROI when it comes to creators." One reason is that "for every single creator that I sign on, I make them sign a creator agreement, which has deliverables outlined in it. That's one of the most important parts about giving away free stuff to an influencer that you don't really know. Because then they're contractually obligated." Those contracts are in effect for a year, she said, "and if they don't meet the terms within that time, I won't re-sign them."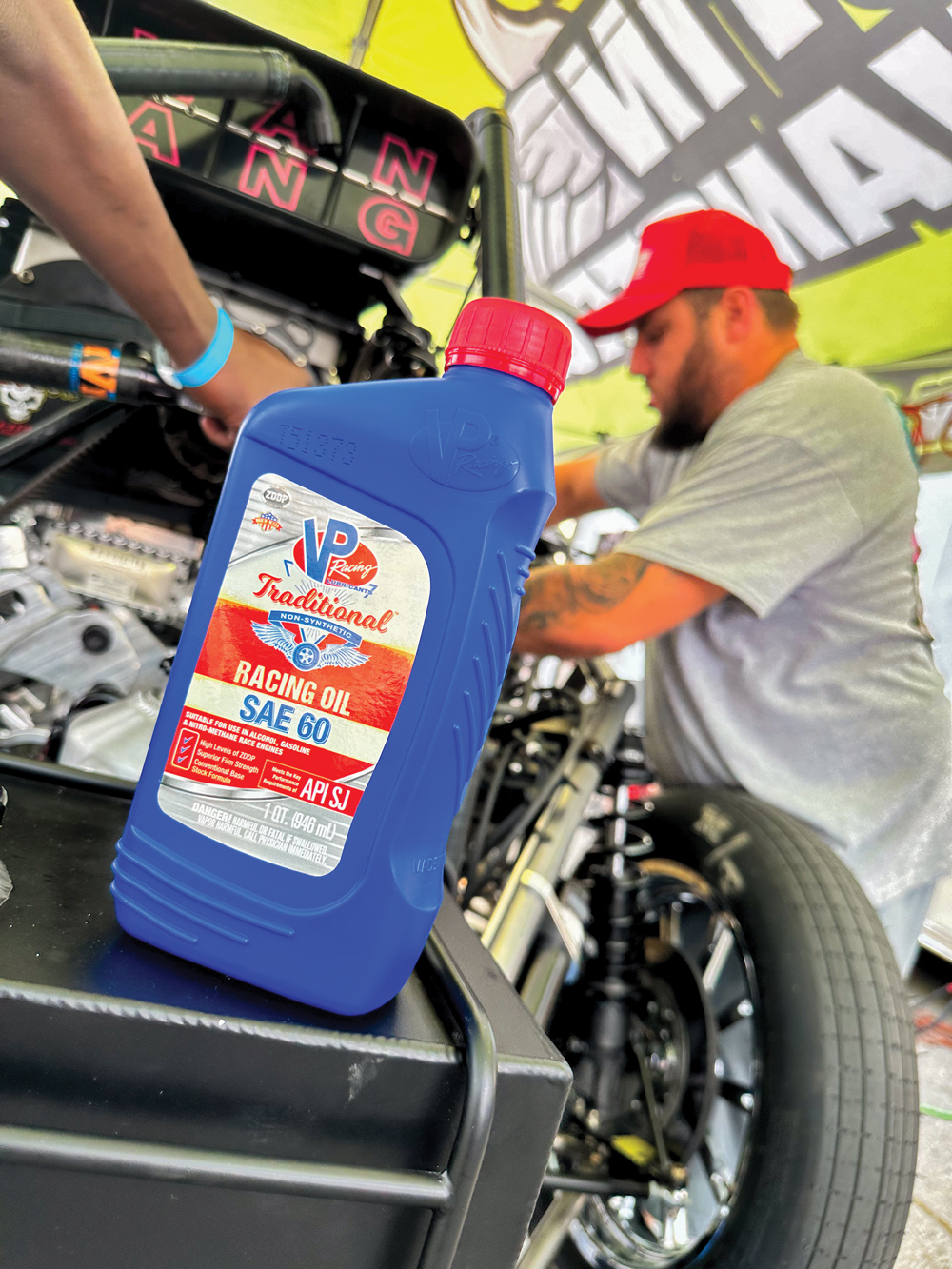 It's important, too, to have realistic expectations of the influencer relationship, Parlett said. "VP is a decent size business, but we don't have the same marketing budgets as energy drinks or some of these other non-endemic brands. We sponsor a lot of guys who are also sponsored by Monster Energy, and I don't expect to get the same value out of them that Monster Energy gets out of them, because they are spending a lot more money. I can spend $50,000 with a team that has a big sponsor like that, and it only gets me a couple of inches of movement. But I can spend $50,000 with a middle-level athlete and get a ton back from it. So it's a balance of, who are their sponsors? What am I going to mean to them? And what is a reasonable expectation back from them in that process? That's why you need to have a healthy balance of top-tier athletes, middle-tier athletes, and even grassroots athletes. You need to have a wide portfolio that touches all of those different audience points."
The Authenticity Factor
When McConkey mentioned credibility, she touched on another factor important to an influencer's effectiveness: authenticity.
"We want to make sure that the influencer who will be representing our brands is someone who's natural," Galuska said. "They aren't forcing people every five seconds to 'Look at this! Buy this!' They're educational, they're authentic, they're not someone who's totally different in person versus who they are online. If you ever see any of our influencers online, someone like Feras Qartoumy or Kelsey Rowlings, I guarantee they're the same person in person as they are online. If you go up to them, they're going to take the time out of their day, no matter what they're doing, and talk to you, share stories. They're just genuinely nice, everyday people, and that's really what I love about the influencers we work with day to day."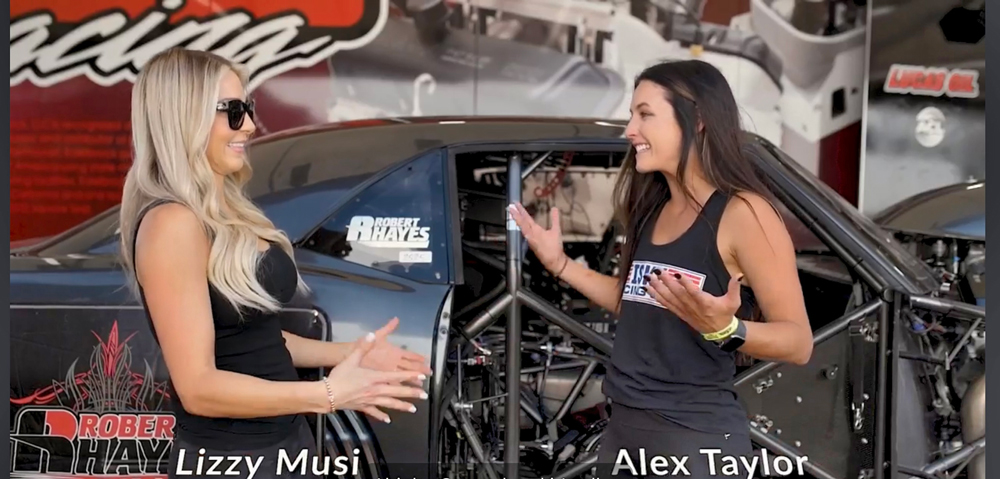 Jamora said Isky Racing Cams "could not have found a better fit than Alex Taylor. At her suggestion we crossed over her followers with those of others we sponsor such as our Street Outlaw guys like Ryan Martin and our IndyCar driver Conor Daly by having her attend events and interview them. That crossover and activation has led to a whole new group of followers for each. Alex has become a very important part of the company and has become a brand strategist for us. We also have the added benefit of working with her family. Alex's sister, Megan Taylor, has become our social media and marketing manager; her dad, Dennis Taylor, is building a Tribute T Roadster project car for our SEMA and PRI booths; while her mom, Debbie Taylor, books our travel plans and reservations. The Taylor and Isky families enjoy a very successful working relationship."
"I don't want to sponsor a person who has a cool car and just puts pictures of them standing in front of their cool car," Parlett said. "I need them to be a hands-on person who understands why they need the product that they're being sponsored for. You're not looking for just a pretty face. You're looking for someone who can win at the track, wrench in the garage, and talk about all of those moments in a meaningful way."
As an example, he cited Street Outlaws driver Justin Swanstrom. "He takes you along for the ride, you know? If they're tearing down an engine, he's talking about what's happening with the engine and why they are doing it. That type of content is so much more meaningful, not just for us as a company, but also for me as an enthusiast. The more opportunities you have to talk about the products in their natural setting, the more effective it is for us. And the more valuable that sponsorship is.
"There's a big difference between meaningful content and just simply brand recognition," Parlett added. "A logo doesn't do anything unless you have the influencer athlete talking about the product in a way that will help you sell that product."
Need Help in the Influencer Space?
Marla Moore's new company, Autofluencer, built in partnership with co-founder Erica Sietsma, will offer the automotive aftermarket a "one-stop shop" that handles it all: "matches their marketing campaign with the correct influencer, creates the contracts, does the billing, handles the tracking and results measurement, everything that they need to create that relationship, document it, and show ROI," she said. "We even have a content library for each brand so they can upload assets for creators or store creator assets to which they've been granted rights.
"There are a lot of influencer platforms out there," she continued. "The problem is, they're more focused on beauty and travel and things like that. It's extremely time consuming for an automotive aftermarket company to go through their millions of influencers to figure out who to get. It's also extremely expensive. We hope that this is going to be a tool that's going to make it much easier."
To track the value of its influencers' social media posts, VP Racing Fuels in San Antonio, Texas, uses an online tool called Hookit, Kevin Parlett said. "It's software that we plug our athletes into. It scans their social media and does a report on when VP Racing or any of the keywords we tell them are mentioned. It also has an AI scanning tool that reads when logos are in the photos."
Hookit uses "a couple different algorithms" to set up a points system and adjust for added value, Parlett said. "It will look at things like, what was the context of the posts? Was there a VP logo visible, and how long was it in the post? Are the hashtags you want them using in it? Then it will give the post a quality rating."
—Drew Hardin
SOURCES
Autofluencer
autofluencer.com
Currie Enterprises
currieenterprises.com
Isky Racing Cams
iskycams.com
Project X
projectxoffroad.com
STA-BIL
goldeagle.com/brands/sta-bil
VP Racing Fuels
vpracingfuels.com