PRI Show Guide: Beyond the Checkered Flag
Image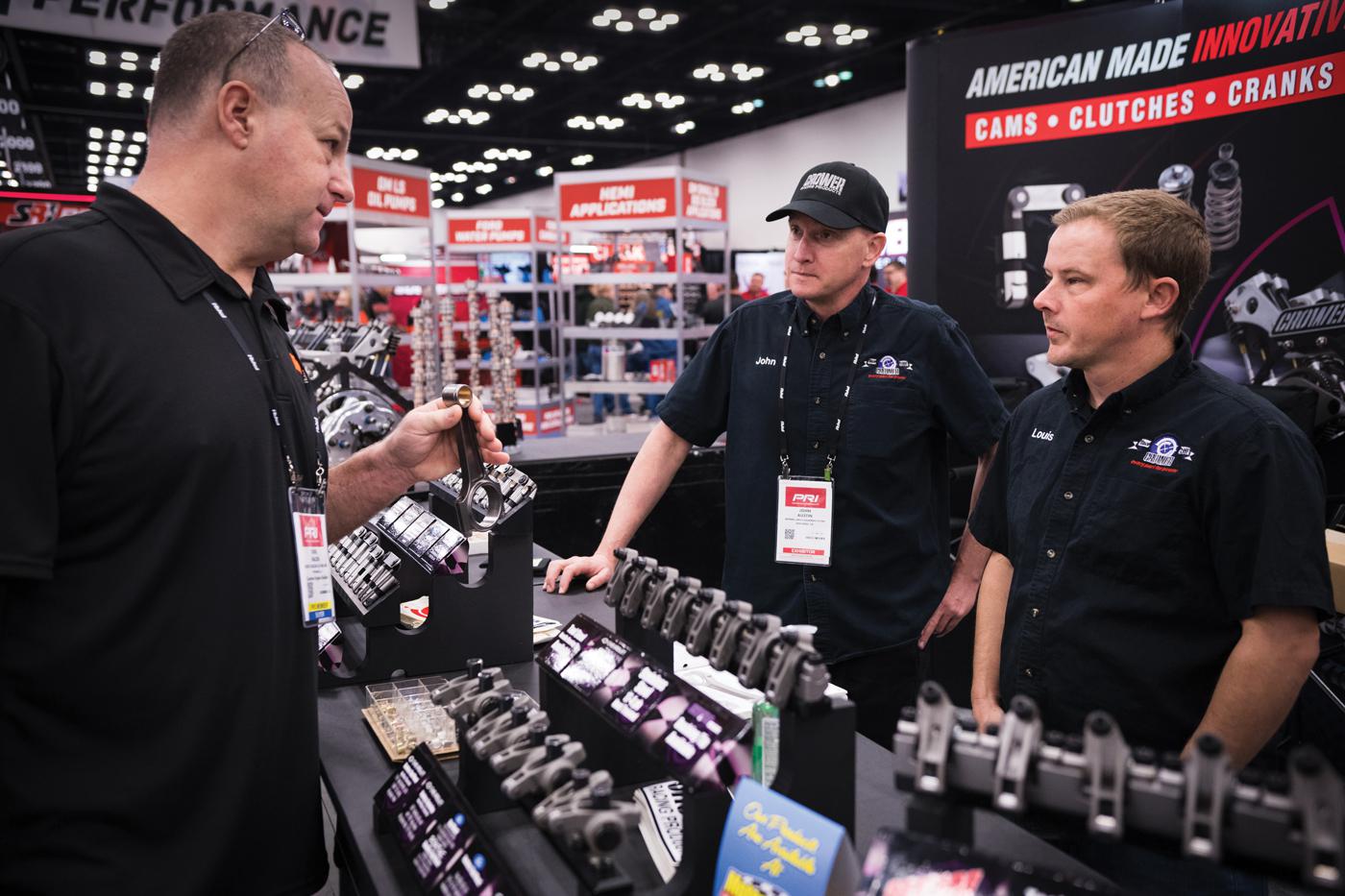 Attendees from around the world find numerous benefits to engaging with companies and experts at the PRI Show, such as extensive networking, discovering the hottest power parts, and learning new racing tricks at the seminars.
As the owner of a one-man engine shop, Paul Tester knows how to maximize available resources. So when he attends the PRI Show this December 7–9, in Indianapolis, Indiana, he'll plan a full schedule and meet with his favorite suppliers, attend a couple of tech seminars, check out the newest speed parts, and maybe even close a deal on Machinery Row.
Tester operates Tester Motorsports out of Oak Ridge, New Jersey, where he has all the necessary equipment in-house. He doesn't farm out any work. Over the years he has attended numerous PRI shows and always has a list of go-to industry contacts with whom he has developed long-term relationships. Like most of the other thousands of Show attendees, his objective is to see the newest parts and learn the latest racing advancements that will help his operation.
"I'll see Tom Molnar at Molnar Technologies," said Tester. "I do a lot of business with him. He's very knowledgeable about crankshafts and connecting-rod design. I also look up Chris Straub [of Straub Technologies], as he often helps me out with cylinder heads. And CP-Carrillo is another company I always see. Probably 95% of my engines have CP pistons."
While networking takes up a good part of his time, Tester always reviews the seminar schedule to catch up on the latest technologies and business practices. "My favorite was one that CWT Industries put on for engine balancing," said Tester. "That was very informative."
Machinery Row is also a priority for any shop owner, and Tester has been a regular customer. "Last year I purchased a product from Ultrasonic LLC. I was looking for cleaning equipment, and it's helped tremendously. You put the parts in, set a timer and go do something else," said Tester. "I've also talked to the guys at Sunnen about diamond hones. I have a CK10 that I've adapted diamonds to. Robins is another. I bought a valve-guide machine and valve grinder from them."
There's hardly any time for rest during the three days of the PRI Show, given that more than 1,000 exhibitors are expected to fill the entire Indiana Convention Center and the adjacent Lucas Oil Stadium. Tens of thousands of attendees will be onsite, including racers, fabricators, manufacturers, retailers, distributors, track owners, safety personnel, and many more motorsports buyers.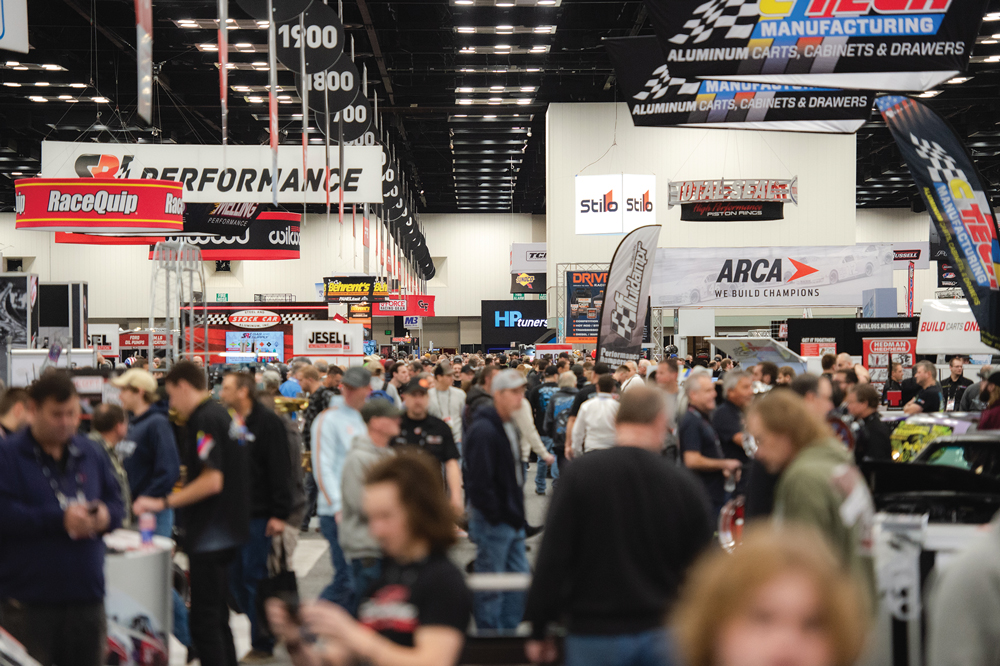 "For me, it's being able to put a face to the people that bring us the products we use and seeing the new products being developed. At PRI, you can see everything in one area. It helps you to pre-plan your race program for the next year," explained Jason Ostrem of Ostrem Racing, Cave Creek, Arizona, who said that visiting Precision Turbo & Engine's booth is always a priority. "I race a Honda Civic in Import Face-Off events. They always release their new turbos at PRI, so I get to see them physically for the first time there."
Attendees new to the Show are especially eager to share in the benefits of PRI, including those visiting from other countries. Shane Elphinstone of Elphinstone Racing in Western Australia has attended the SEMA Show in the past, but 2023 will be his first PRI Show.
"Hopefully we'll find a leading edge with a few products that I can introduce to off-road racing here," said Elphinstone. "I know the SEMA Show opened my network to suppliers, so hopefully PRI will open up more."
Elphinstone added that he's interested in seeing the latest advances from MoTeC and any new race-grade hardware. "Contacts are the key," he said. "Australia is a very small market, so it's difficult to have answers at times unless you have a name and email. We will be trying to cover as much as we can with my list of key exhibitors."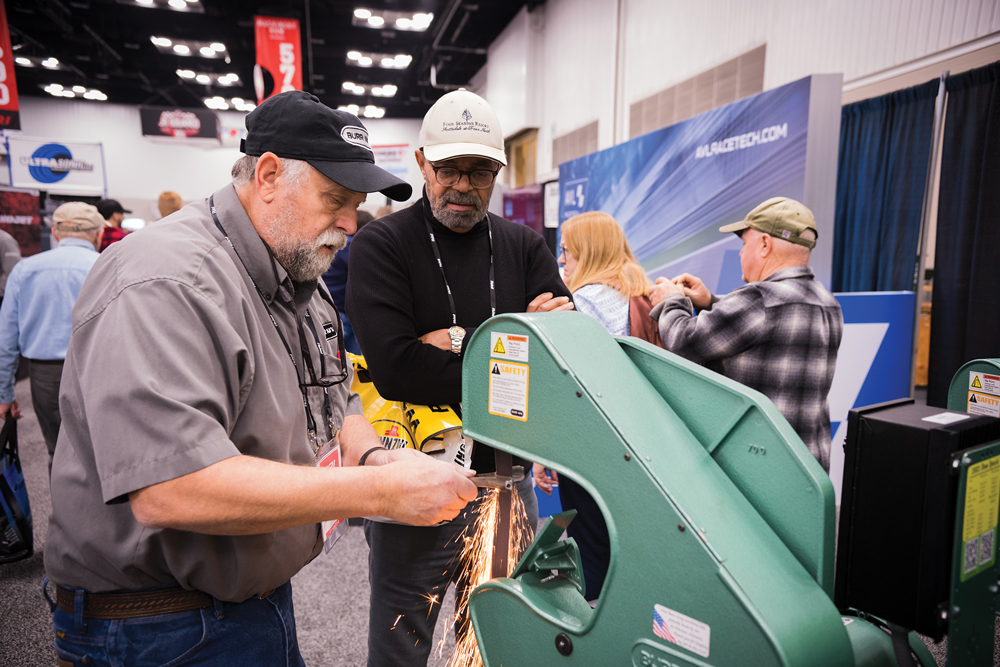 Another first-time attendee is Gary Templeton of Steel2Designs in Weatherford, Texas. His shop offers powder coating, metal fabrication, and laser engraving. While he's a racing enthusiast, his focus at PRI is networking. "We're trying to get our name out there to get more automotive work," said Templeton. "We're a small operation, and our overhead is very low. I worked in aerospace for 35 years before starting this shop."
Templeton has worked with numerous motorcycle owners and performed laser engraving on control panels for Victor Racing in nearby Austin. "Race teams are good for us because they don't need hundreds of thousands of a part. They just need whatever gets them through a season," noted Templeton.
All Types of Racing
All types of racing can be found at the Show. Some may think that only dirt-track products or only drag-racing gear are featured, but making power, going fast, and winning are goals that stretch across many competition venues. And safety is a primary concern for all racers.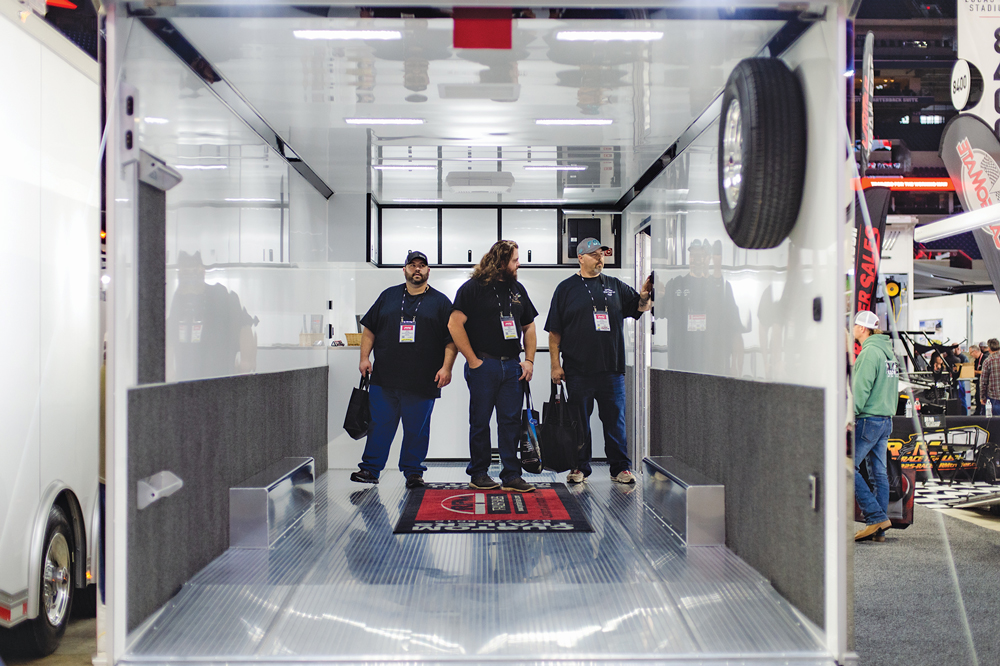 "Last year I was looking at head-and-neck restraints," recalled Scott Knick, who runs Knick Racing out of Tipp City, Ohio, and drives his Corvette in various Time Attack-style races and Gridlife-sponsored events in addition to helping with autocross competitions for his local Corvette club. "I bet I visited six different manufacturers, talked to them, tried them on, and did end up settling on one based on those visits."
For this year, Knick has different priorities. "I'm building new motors, so I'll be looking for engine components and dry-sump systems," he said. "And I always look at safety equipment. Fire suppression will be big for me this year.
"Seeing and touching the parts really helps, but it's also important to see and meet people there and get their contact information," added Knick. "Many times, I'll have two- or three-minute conversations at the Show and then have follow-ups with the people I met in the next few weeks. For me, just getting to network and make the contacts is as big as anything. Also, it's a chance to meet friends around town for dinner or go go-karting with them after the Show."
At the Show, big-ticket items always require careful consideration, and having the experts as well as the products in one location is a clear shopping advantage for these buyers.
"We're looking to upgrade to a new SuperFlow dyno," said Gary Schuelke of Sturdy Engines, Milbank, South Dakota, who attends the Show about every other year. "We also look to keep up with our suppliers like Crower and Brodix."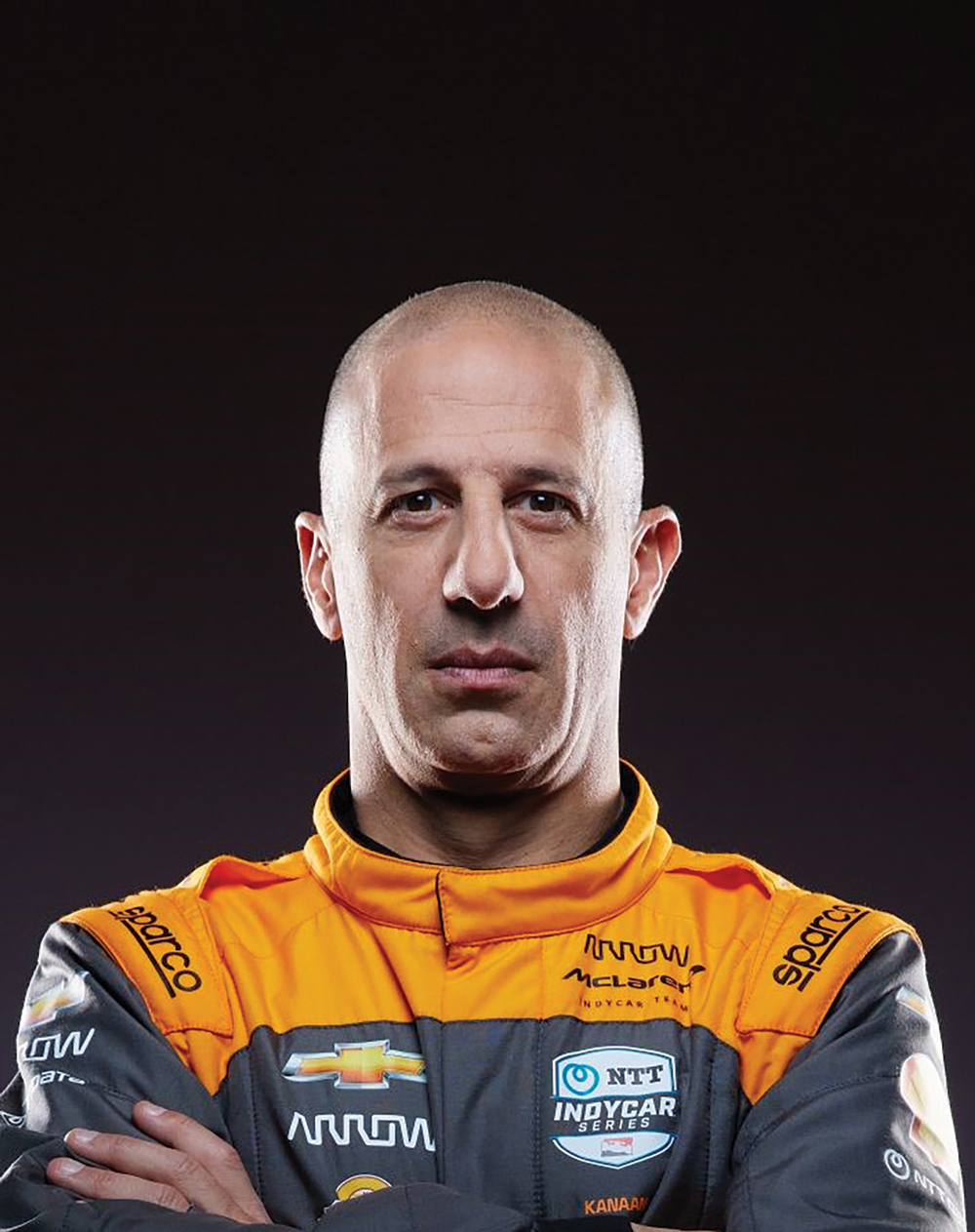 Sturdy Engines specializes in dirt-track engines, including the WISSOTA spec platform, but Schuelke will also set aside time to attend engine-related seminars. "Especially those seminars involving cylinder heads," he said. "We also like to visit the Featured Products Showcase section. Last time we even went to look over the EV dragsters. There's always a lot of cool stuff at the Show."
Show Events & Activations
The EV market will again be showcased along with vehicles using hydrogen and other alternative fuels that are making inroads in the racing industry in the EV & Alternative Fuels area in Lucas Oil Stadium. This special section will feature innovations in electric-motor designs, new controller technologies, and the latest in batteries. Plus, other advancements in alternative fuels will be showcased, including renewable fuels.
New for this year will be live eKart races in Lucas Oil Stadium. Electric karts from Top Kart USA will be driven by professional drivers from NASCAR, IndyCar, and NHRA on Thursday, complete with practice and qualifying heats, leading to the main event—the Ekarting Classic Presented by Top Kart USA—during the traditional Happy Hour. Attendees will be able to watch the race from Lucas Oil Stadium's seating. Media and influencers will race all day Friday in hot-lap sessions, then youth racers will compete on Saturday.
Many of the events and activities familiar to PRI attendees will return to the 2023 PRI Show, including the can't-miss Grand Opening Breakfast. Headlining this year is 2013 Indy 500 champion Tony Kanaan. He will be joined onstage with Speed Sport's Ralph Sheheen and will share stories of his illustrious motorsports career, earning him the title of "Ironman."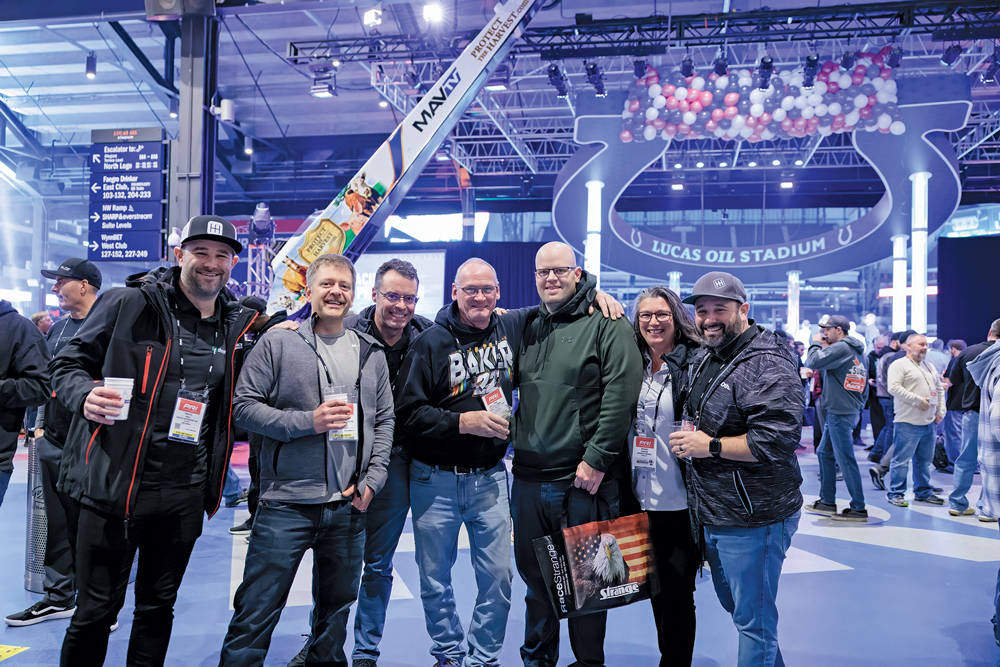 Once the Show is open, many attendees will converge on the Featured Products Showcase, which has been relocated from Lucas Oil Stadium to the Capitol Connector in the Convention Center. This spot will be easy to find under the traditional hanging race car that is suspended from the ceiling.
The new location is in a high foot-traffic area and close to the PRI Paddock and Podcast Studio, where influencers and the media will share their experiences and hopefully keep up with all the activities available at the Show.
"We go for all three days, but time isn't always on our side," said Tom Hestness of R&S Racing, Albert Lea, Minnesota, who has attended the Show more than 15 times. "With the retail and connections, we try to look at every little thing throughout the entire Show. That's why we may not make it to Machinery Row until the last few hours, because the Show has gotten bigger and bigger."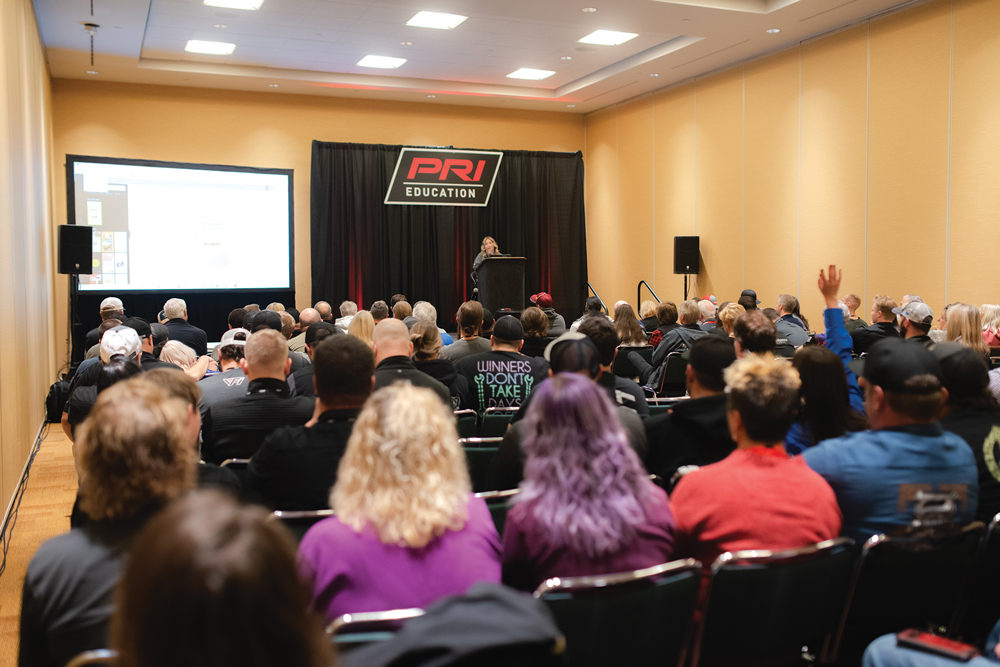 Hestness is shifting the emphasis of his operation from service to more of a performance retail and machine shop. "I have a revolving list to do every year, but we have certain products, certain salespeople that we want to see and talk with—mostly to answer technical questions," he said. "Also, we'll look for specials. One year I bought an ultrasonic cleaner."
The Hot Rodders of Tomorrow national championship competition returns this year where high school teams that are sponsored by aftermarket companies qualify at regional tournaments, then gather in Indy for the finals. Teams tear down and rebuild engines on the clock and in front of judges. Show attendees can watch and cheer on their favorite students.
Those putting on races will have a dedicated area to connect and discuss topics important to the industry. The TOPS HQ, located adjacent to the Yellow Hall, will be an exclusive area for track operators, promoters, and sanctioning body officials. It is sponsored by MyRacePass, which works with numerous promoters to help with website development, race management, online ticket sales, and fan apps.
There will also be displays from the Indianapolis Motor Speedway showcasing historic vehicles, and many well-known race vehicles will be shown as part of the Goodyear and Mickey Thompson Racing Experience. That doesn't include the large number of race vehicles that will be on display in exhibitor booths throughout the Show, including some from outside the US.
PRI's global reach is evident in the number of foreign attendees and exhibitors. International participants have access to interpreters as well as the International Center. Attending this year's Show for the third time is Mike Coughlan from England, although it will be his first with Bill Shepherd Automotive out of Byfleet, which is southwest of London.
"Our focus is road-course racing in the UK with old Fords, like the Mustang, Galaxie, Thunderbird Battlebird, and AC Cobras," said Coughlan. "There are innumerable suppliers for parts there that are simply not available in the UK, and they're all under one roof at the Show, such as intake manifolds for big block Fords and rear-axle designs with cambered hubs and drum brakes."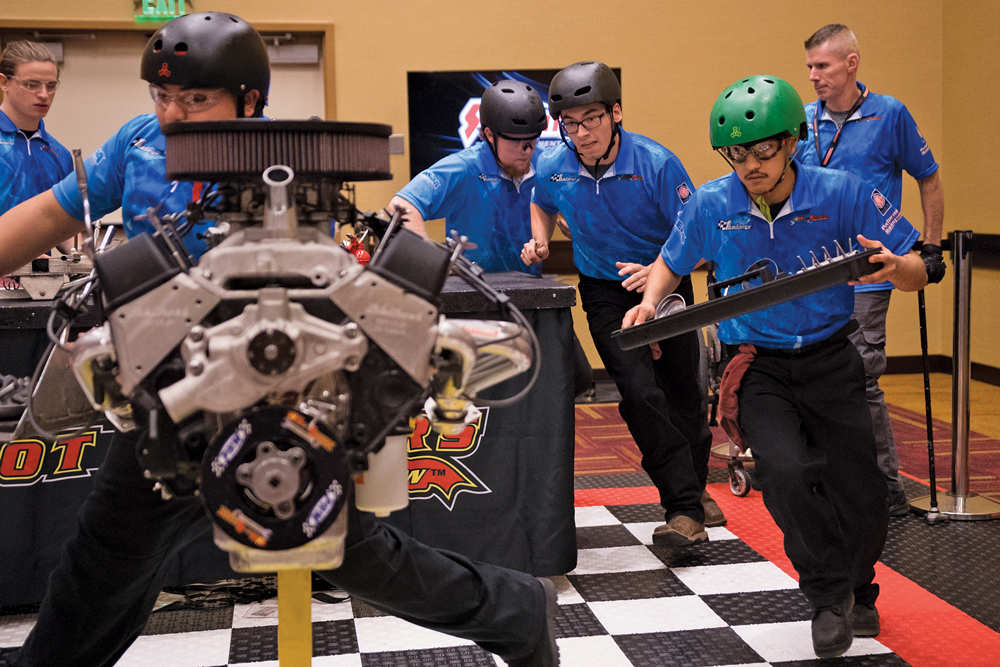 Coughlan's visit will be his first since the pandemic cancelled the PRI Show in 2020 as racing venues were shut down or had their schedules severely reduced. During that downtime, simulated—or sim racing—experienced significant growth.
A number of exhibitors will be featuring sim products this year, and SRO Motorsports Group will be promoting a sim racing competition at the Show. Numerous "sleds" will be set up in an eSports section of the Lucas Oil Stadium along with a huge LED screen so spectators can watch professional drivers qualify and race. Additional sim sleds will be set up for attendees to take a hot lap around a designated course.
Education Seminars
Even with busy schedules on the Show floor, attendees often try to find time to attend the many education seminars available that cover topics of interest to racers, manufacturers, and speed merchants.
"I went to marketing seminars to learn more about Internet possibilities," recalled Jim Martin of Jim's 4 Speeds in Raleigh, North Carolina. "I haven't started a website yet, but I got my son to start one. I'll probably be developing one on my own soon."
Topics for this year's PRI Education program that may interest Martin will include digital advertising and graphic design and branding. Other business-related topics include getting sponsorships, developing business plans, and increasing sales. But since he serves racers at area dirt tracks, Martin could also be interested in seminars on dirt late model technology and dirt late model setup—both delivered by Mike Nuchols of Warrior Race Cars.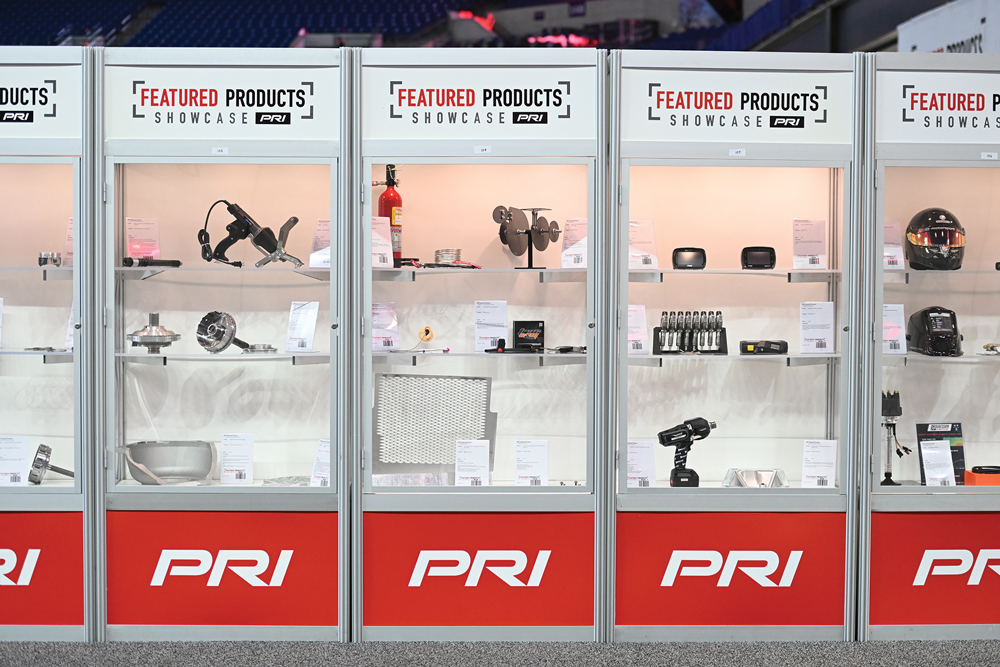 Tech topics are always heavily attended, and this year's schedule includes seminars on materials for optimum chassis performance, aerodynamics, modern performance tuning, and the interaction between bearings and crankshaft.
Racing's changing landscape will be highlighted by seminars on EV powertrains and alternative fuels. Women in Motorsports is a seminar topic that addresses how women are making a difference in motorsports, both on and off the track. Once again moderated by Jeanette DesJardins of CarChix, she will be joined by panelists Mattie Graves, the fastest 1/8-mile drag racer (at press time) and social media and PR pro Courtney Enders.
Finally, a trio of popular presenters will talk about how the surface textures of camshafts, cylinder bores, and other metal components hold the potential for significant improvements in horsepower and durability. Billy Godbold of Godbold Engineering Solutions, Lake Speed Jr. of Total Seal, and Ben Strader of EFI University will headline a seminar titled "More Than Skin Deep—How Performance Starts at the Surface."
Through this seminar, Speed, Godbold, and Strader will guide attendees through the field of surface engineering and will demonstrate how surface measurement, honing, superfinishing, shot peening, nitriding, coatings, contour, chatter, and waviness all play critical roles in every component of a modern race engine. The seminar's title can imply that the most important details lie underneath.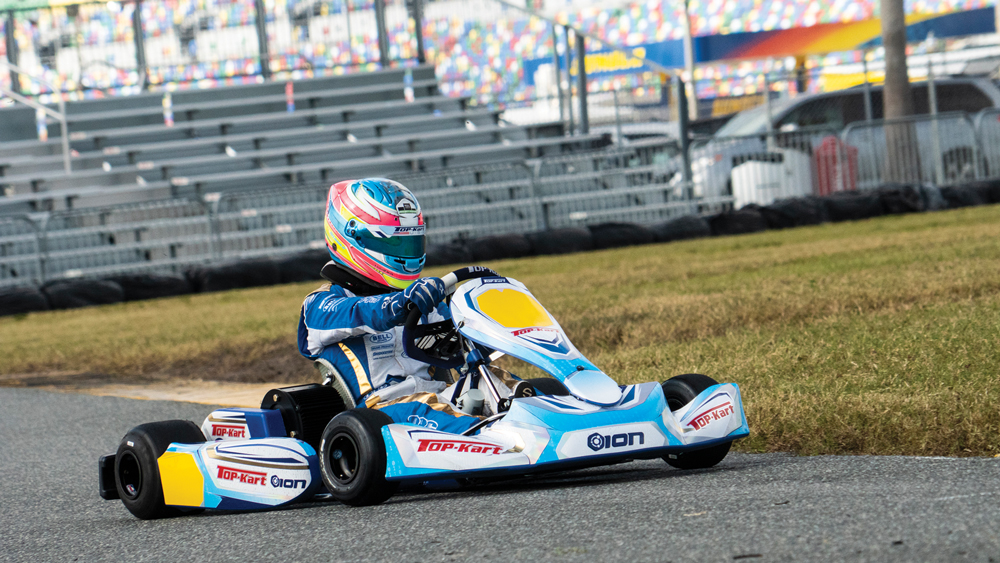 "However, in our rush to 'dig down,' perhaps we are all guilty of overlooking the fundamental importance of part surfaces," summed up Godbold. "Recent improvements in cylinder-bore finish for ring seal is a great example, but surface enhancements are just as fundamental to performance valve springs, too!"
After Hours
When the Show closes at 5 p.m. on Thursday and Friday, don't overlook the value of downtown Indianapolis, which serves as a hub of activity at night with numerous highly rated restaurants and holiday lights in Monument Circle. Turn to page 194 for our Guide to Indianapolis, which lists plenty of restaurants, bars, nightclubs, and other activities to enjoy while in the Circle City. Attendees can also take advantage of the location and arrive early to visit nearby race shops or the Indianapolis Motor Speedway.
So much is available at the PRI Show and beyond, so plan your trip accordingly to make wise use of your time. If you haven't already downloaded the PRI App, visit the Apple Store or Google Play to add this app to your mobile device. Schedule meetings with exhibitors, see the floor plan and seminar schedule, and much more.
We will see you there!