Business Profile: SRC Motorsports
Image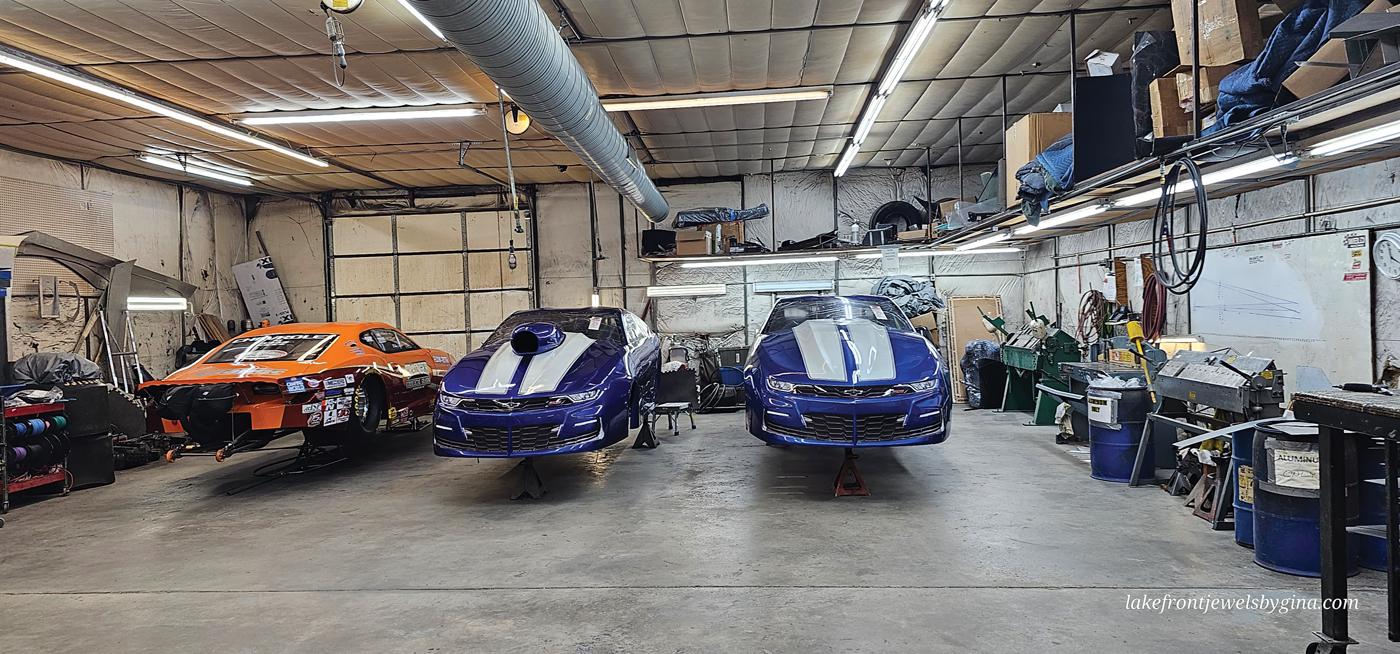 For more than four decades, Wally Stroupe has been building championship drag race cars deep in the heart of NASCAR country.
It's not bragging if it's true.
"We're fixing to top 500 cars that we've built," said Wally Stroupe in early September. "We're really close. And I've got 21 world championships in our cars. We've got them from Pro Mod down to Quick Rod. We've got, I think, six or seven championships in Top Sportsman."
Longevity has something to do with that. Stroupe, now 60, has been building drag race cars since he was a teenager. But just being around a long time is no guarantee of success. That takes dedication, innovation, and a commitment to quality.
"The biggest thing I hear from customers is not only do our cars work well, but our fit-and-finish work outdoes everybody," Stroupe said. "I'd say we've got probably 200 Best Engineered and Best Appearing awards with our cars.
"I'm a stickler," he added. "I'm very picky about looks and detail stuff. I guess it shows when the customers say that."
Top Sportsman drag racer Jackie Darter feels much the same way. "I'm really particular about my stuff. I know what I'm looking for." Stroupe has built five cars for Darter over the past 25 years, and he "takes a lot of pride in what he does," Darter said. "I've seen a lot of cars in my time, and there's nothing better out there.
"And you can talk to him," Darter added. "If you want to do something, that's what he'll do."
"He's very easy to work with," agreed Pro Mod racer Mike Janis, who has had two cars built by SRC Motorsports. "When we want a car done, like every racer, we want it the way we want it. A lot of guys would fight you all the way, but Wally just said, 'Whatever you guys want.' And there were no surprises. Usually when someone tells you it's going to be three, four months to build a car, it's going to be a year. He was within a week of what he said, and he stuck to his price."
SRC Motorsports is housed in a 7,000-square-foot shop in the Charlotte suburb of Kings Mountain, North Carolina. Stroupe, his son Luke, fabricator Cody Williams, assembler Lamar Woods, and machinist Melvin Price keep the customer cars moving from frame jig to final assembly. Stroupe's wife, Gina, and their daughter, Sarah Gann, run the office.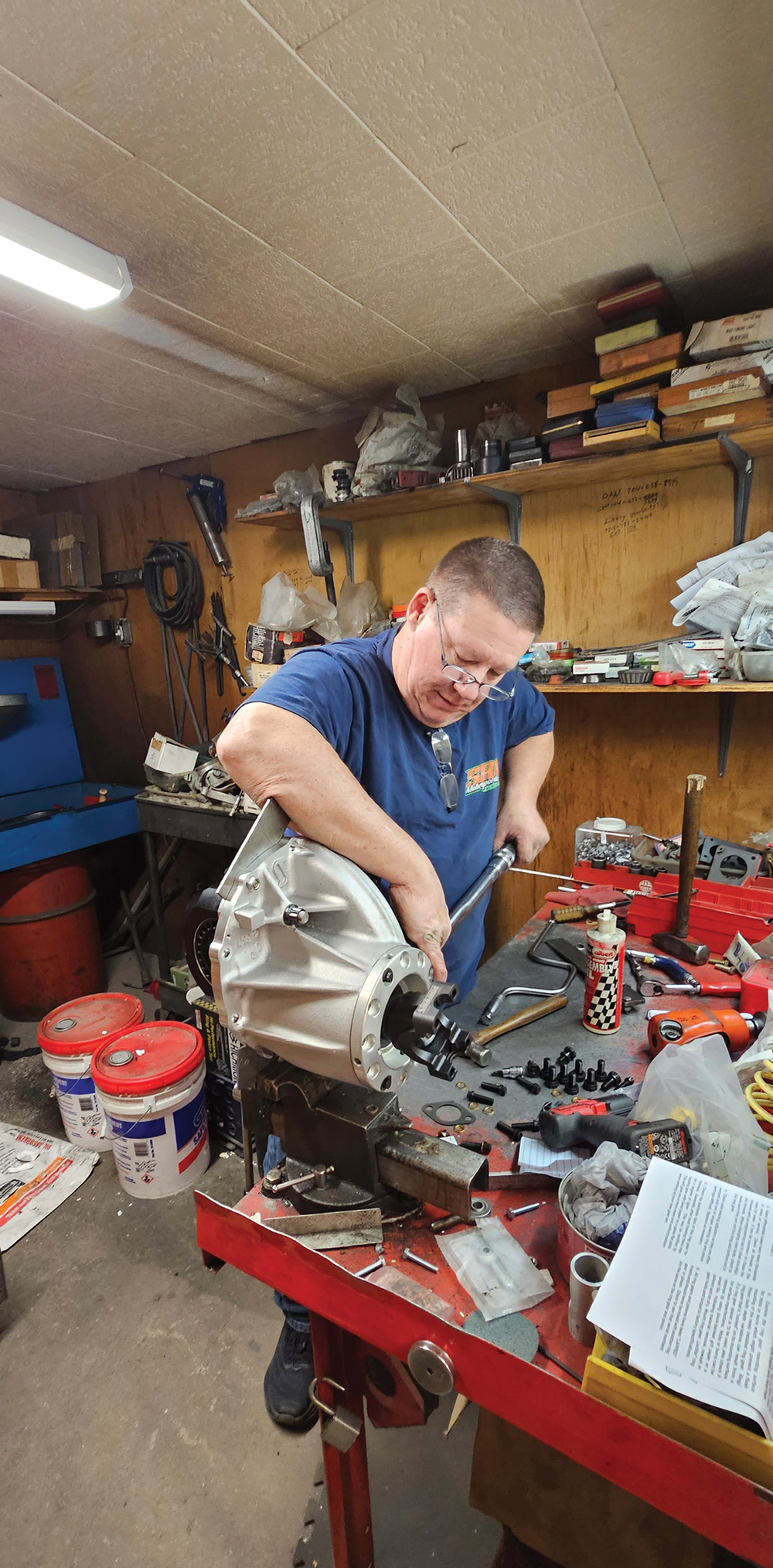 When we spoke, Stroupe had finished and delivered "seven cars in the last two, three months. Up until then we had 20 cars in here." His three jigs are currently full of cars in process, two for no-prep racing and one Top Sportsman truck. A Pro Mod car waits its turn to get on a jig, "and I've got two Top Sportsman cars sitting here ready for paint."
These cars are not only going all over the country, they're going all over the world. "I've got Pro Mod world champions in Sweden and Norway. I've got three- or four-time world champions in Pro Stock in Australia. I've got Pro Mod world champions in Australia. I have a lot of customers in Australia now," Stroupe explained.
The Look
There's no mistaking a Stroupe race car. In a world where ride height and rake mean so much to the success of a drag racer, Stroupe's cars are that much lower, that much sleeker.
"They do have a look, don't they?" we asked.
"Yes, they do," he agreed. "When all the new cars went to the carbon fiber bodies in 2001, we built a new Grand Am for me to run Mountain Motor Pro Stock. We showed up at the race track, and ours was sitting like a Pro Stock car does now. It was only like 2 1/2 inches off the ground. Everybody else couldn't get the tires under, and they were sitting like 4 or 5 inches off the ground in the rear. It blew everybody's mind."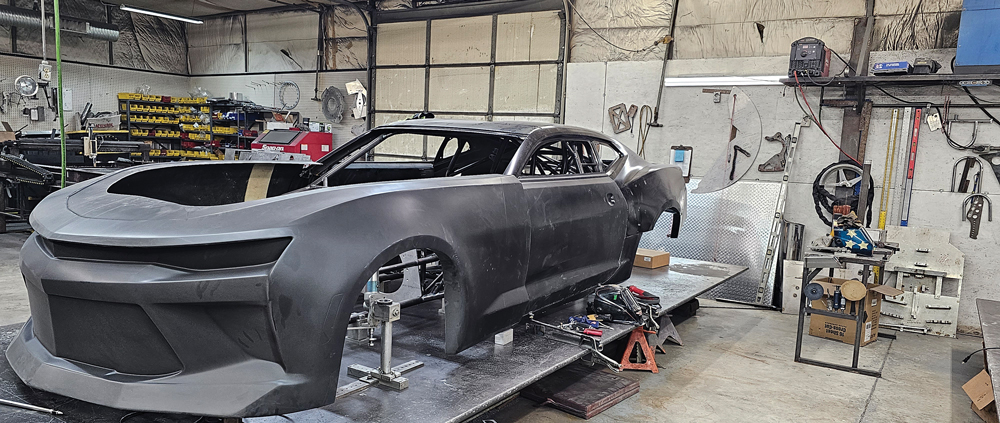 Stroupe's chassis innovations include adjustable motor plates for Pro Stock cars with "a jack system on the motor plates and transmission to raise the engine up and down when everybody else was putting shims under everything," he explained. The adjustable strut mounts he developed utilize threads, "like the shocks in the rear," that enable ride height change without affecting shock travel. Currently he's applied for a patent on a new four-link that allows for adjustability "every 5/8 inch forward and back, and you can raise it every 1/8 inch up and down. You can actually go above the motor with the intersect point if you wanted to.
"We have found in the last few years the more horsepower you make, and the higher we keep going with the intersect, the quicker the cars keep going." Dealing with increasing power levels is a continuing challenge. "I've seen some dyno sheets from customers of ours that have been like 4,400 horsepower. It takes a toll on them."
Diesel Certified
For all his success building drag cars, Stroupe's formative years were spent in a whole different direction. "My dad had a trucking company, and I went to Caterpillar and Cummins school before I graduated high school. I'm certified Caterpillar and Cummins, and I did that for years." When Stroupe was 15, his father bought him a 1968 Camaro "to fix up," and it wasn't long before he was racing it.
"Then we wanted to go a little quicker in it," Stroupe recalled. "I think I was 17. We kept trying to get another chassis builder to build us a car, and he kept putting us off. So I just built it myself. Next thing I know, we're winning races like crazy. We won 11 straight weekends in a row and won three races in one weekend—twice. That's when people started wanting me to build cars." For a while he continued working on diesels while building race cars on the side, "but then I had more cars to do than I had time to do diesel work." In 1981, at age 19, he opened Stroupe Race Cars in a shop adjacent to his father's business, "and it kind of progressed from there."
Helping to cement his reputation as a builder was his success at the track. After running a Top Sportsman Camaro Z28 and winning at the 1986 IHRA Pro Am Nationals in Rockingham, North Carolina, Stroupe built a Beretta in 1990 for the then-new Pro Modified class. He set a world record ET of 6.81 seconds in 1991, and "after we set the world record, we got really covered up [in work]," he said. "We did that up until 2008." In all, Stroupe has won 61 races so far, "from Pro Stock down to Quick Rod and bracket racing." He'd still be racing—"I got a brand-new car; it's got 15 runs on it, and we've already been to the semifinals in it"—if he had the time.
With a Vengeance
In the early 2000s, Stroupe Race Cars was building "30 cars a year, and I had 14 people working," Stroupe said. "But toward the end of 2008, when we had the election, it's like you took a switch and just cut it off. I think the whole industry was affected. We went from 30 cars a year down to four. That's a big swipe, and we had to downsize. But when it came back, it came back with a vengeance, and we've been doing it ever since."
Stroupe changed the business's name to SRC Motorsports in 2010, "which stands for the same thing," he pointed out. "Insurance people, they don't ask any questions about 'Motorsports.' When you say 'Race Cars,' they drop you like a hot potato. So we had a name change and went from an LLC to a corporation."
With the amount of work coming in the door, Stroupe would like to expand, ideally growing both staff and square footage. "But right now, you can't find anybody to work. We've been struggling in that case." He admitted that "being right in the middle of all the NASCAR teams" doesn't help. "They suck up all the people."
In another echo of pandemic times, he's suddenly finding it hard to get parts and materials. "It seems to be happening in the last few weeks. I don't know why. We've had five billet rearend housings ordered for four months from a manufacturer, and we've got two so far. And then I've got two brand new cars sitting here, one for Pro Mod and one for Pro Stock, that I'm waiting on all the suspension for. Everything else is done."
Expanding his shop space has been on Stroupe's mind since before the recession. In fact, blueprints were done for a 40,000-square-foot space on the same property. "Right before I pulled the trigger is when the economy went down, so I kind of shelved it for a while. But if I could get the help right now, I would build it now. That's the only thing I'm waiting on, and just trying to see what this economy is going to do."
Biggest Changes
When asked what changes he's seen in race car construction over the years, Stroupe first pointed to safety.
"The whole car is different now. Some of the things we used to do in the 1980s, you sit back and wonder, 'What were we thinking?'" he said, laughing. "When SFI started, that changed everything. Now we're all on kind of a standard deal as far as the safety aspect of it. We still have free reign on what we can do with the front and back of the car. Four-link designs have changed. Struts have changed. Our shock packages are major different. Back then, it didn't really matter what you had on the car. Now it's gotten to the point where, on a Pro Stock car, the rear shocks are $21,000. Front struts are $10,000. It's ridiculous. On a Pro Stock deal, if you don't run the inerter shocks, you're gonna be about two-hundredths behind. And now the Pro Mods have got into that. It just drives the cost of racing up. I remember we used to build cars for $20,000 to $30,000 back in the 1980s. And that was a nice car back then. Now, the costs are upwards of $125,000 to $200,000."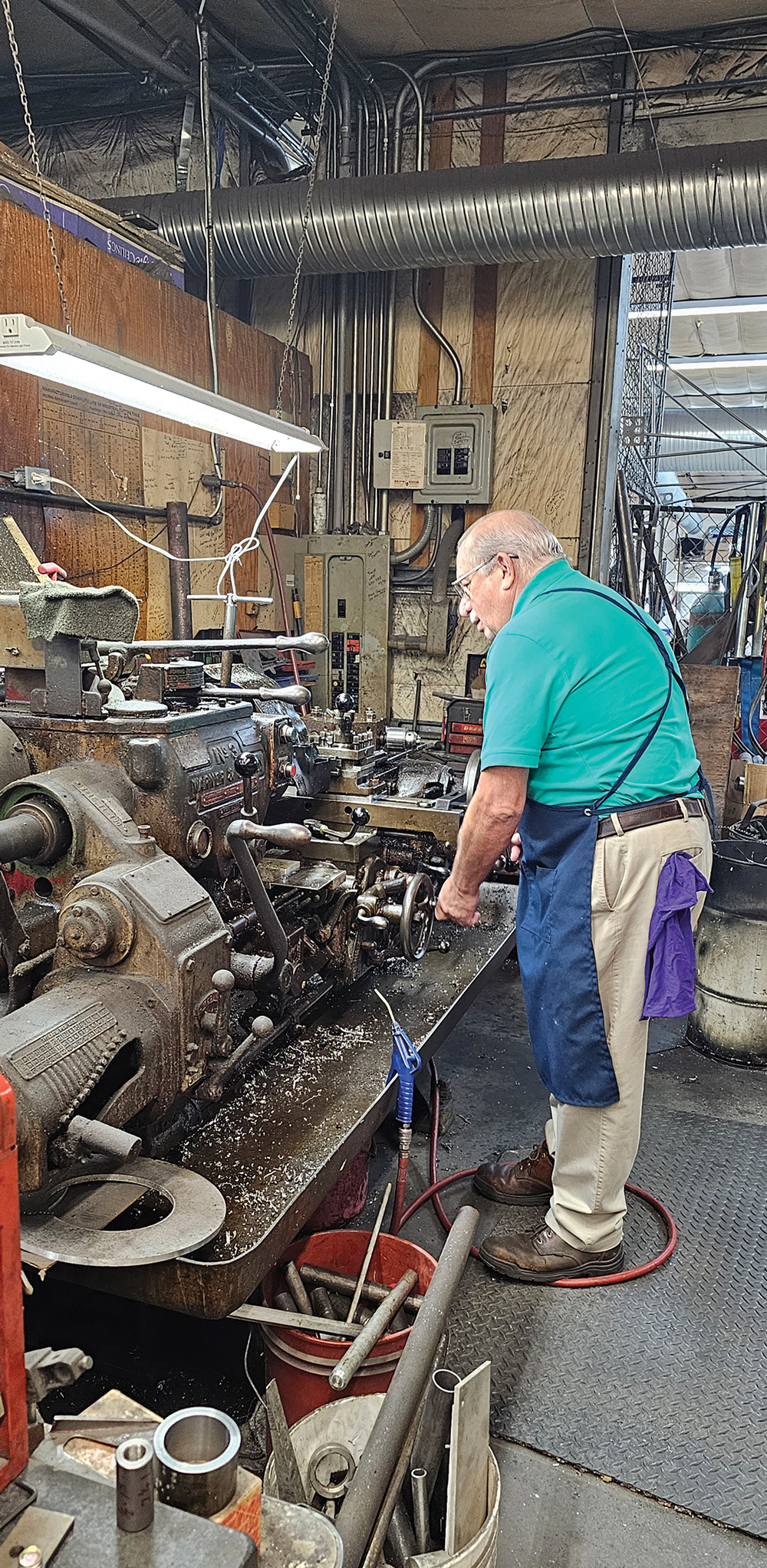 Speaking of costs, Stroupe learned an unexpected lesson when he increased his prices two years ago. "It was getting to the point where we couldn't make a living," he admitted. "So we went up on our prices, and the business doubled."
How did that happen? "I've been told before, 'You're so cheap, the customer thinks they're not getting something,' even though we're building a product that's as good or better." So, he figures, his increased prices aligned with the perceived quality of his cars.
Then again, "other than in the pro categories, this is everybody's play money, right? This is what they work all week for, to play on the weekends. So a lot of people only have a certain amount of budget. That's what blew my mind when we went up on prices and doubled the business. I wouldn't have thought it would do that.
"You know," he added, "this is a weird business. Business models for a normal business don't seem to work in this business. I can't explain it. It don't make no sense to me. But that's what I found."