Image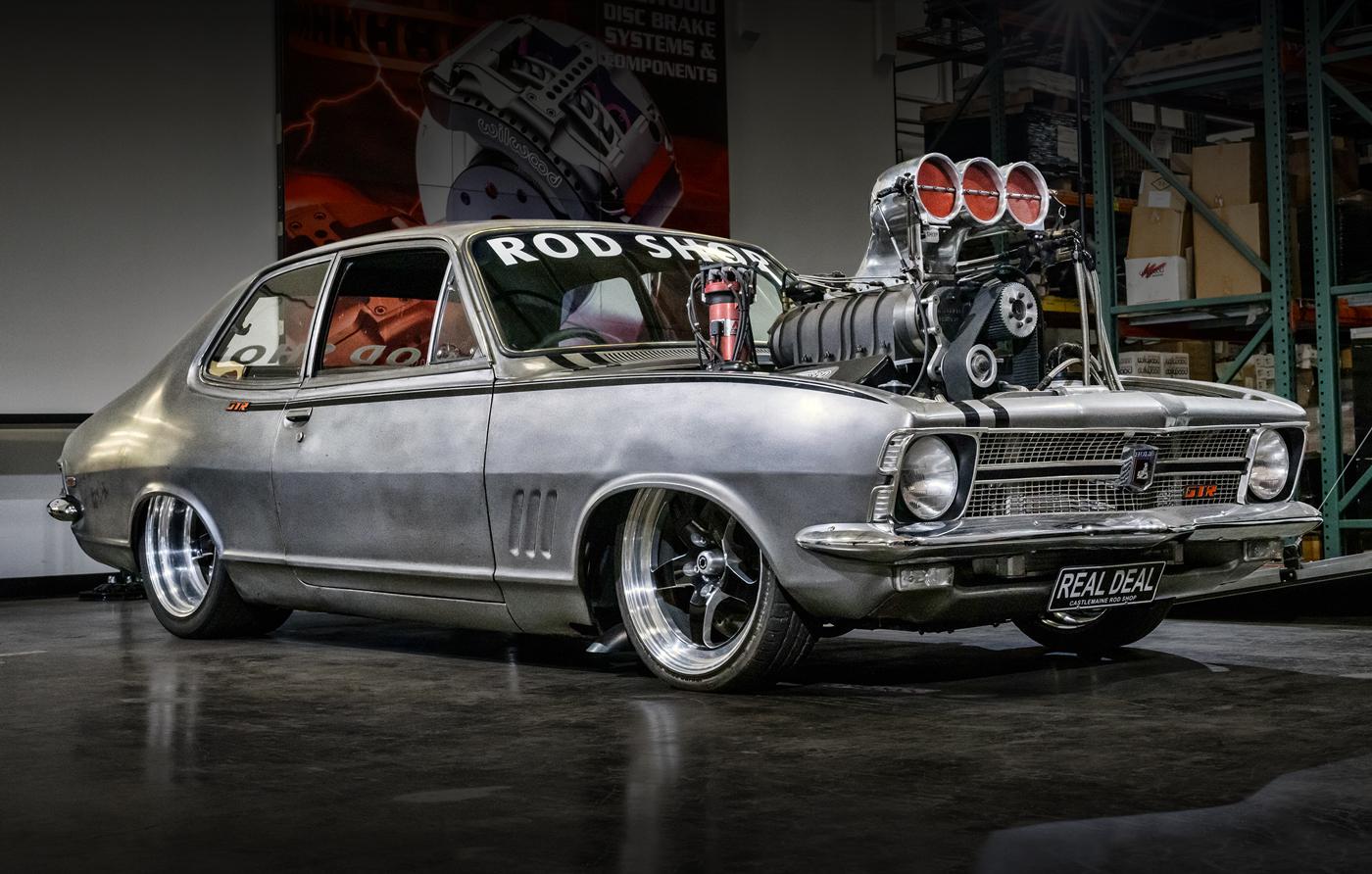 Every race car, truck, and boat has a story, whether it was headed to the junkyard before finding new life or Frankenstein-ed together with different parts from different marques.
Each one has a special place in its owner's heart, too, as evidenced by the time, care, and resources typically bestowed on these vehicles. In keeping with PRI's tradition of showcasing extraordinary machines, our editors have chosen 21 (for 2021, get it?) vehicles to feature in this year's PRI Trade Show Guide. None would have been possible without the dedication, craftsmanship, and just plain intelligence that goes into the design and manufacture of not only the cars (and one boat), but the engines and parts that propel them. Enjoy our selections…and keep an eye out, as you may see some of these vehicles on display at the PRI Show in December.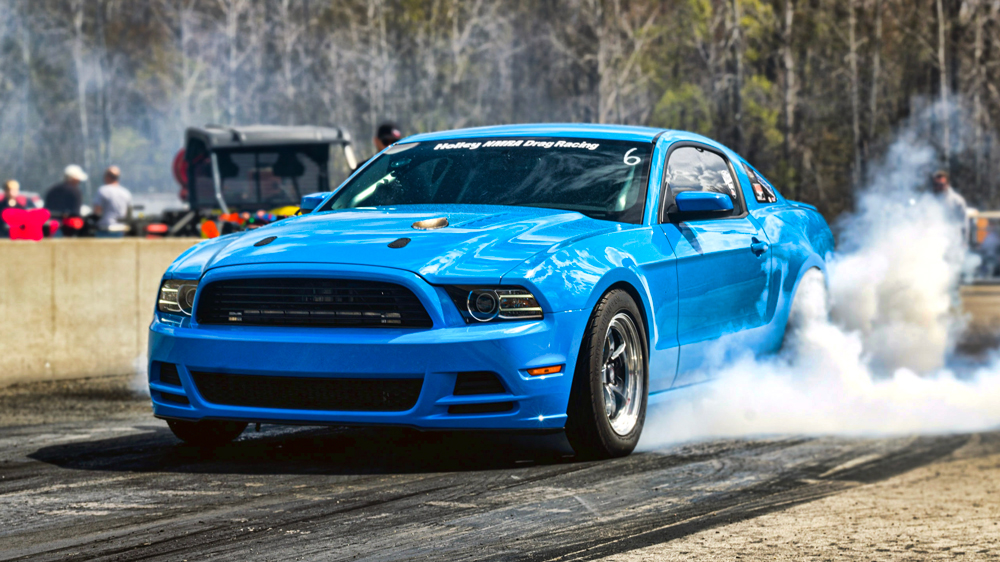 2013 Ford Mustang
Tyler Hassing
Allegan, Michigan
Race Series/Class: NMRA True Street, Open Comp, Bracket
Engine: Ford Coyote stock engine tuned by Tyler Hassing of Force Engineering
Car: Built by Tyler Hassing of Force Engineering
Features: FIS 80-mm turbo; Fore Innovations fuel system; Haltech Elite 2500 ECU; PTC converter; Rossler TH400; M&M shifter; Weld RTS wheels; Mickey Thompson 275 radials; Baer brakes
Facts: Currently the fastest stock Gen 1 Coyote engine in the world (8.59 @155 mph). The hand-built 180-degree header gives the car a unique sound. Makes upwards of 1,300 hp on the stock engine.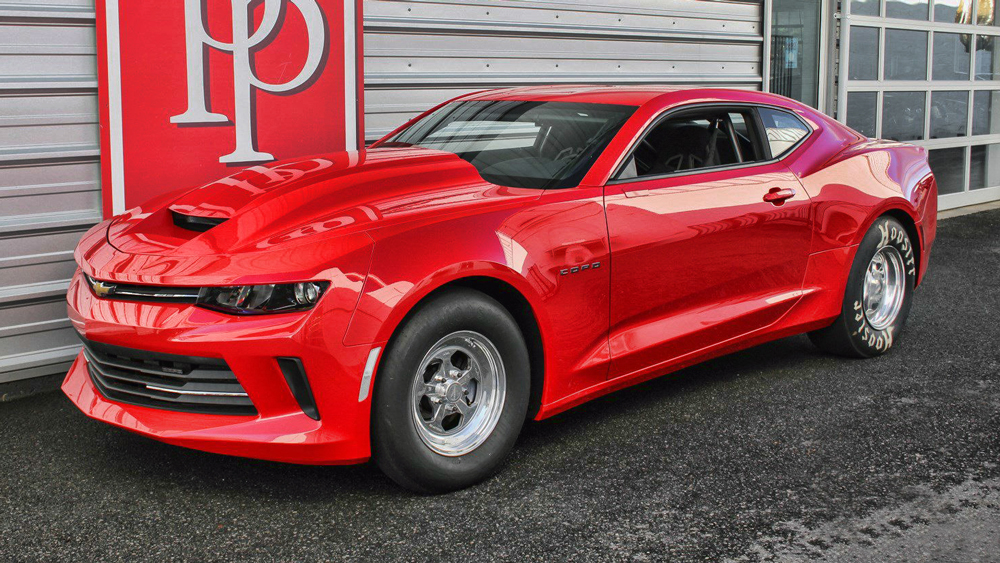 2016 Chevrolet COPO Camaro
Rob Holzheimer
Naperville, Illinois
Race Series/Class: COPO, LS-Series, NMCA Super Stock
Engine: 427 LSX built by Chevrolet Performance
Car: Built at COPO Build Center in Oxford, Michigan
Features: Bogart wheels; carbon fiber cowl hood; Meziere electric water pump; Hoosier tires; Strange Engineering rearend; Strange Engineering brakes
Facts: Holzheimer fell in love with COPO Camaros when he worked for Chevrolet Performance in 2014 and made it his goal to own one.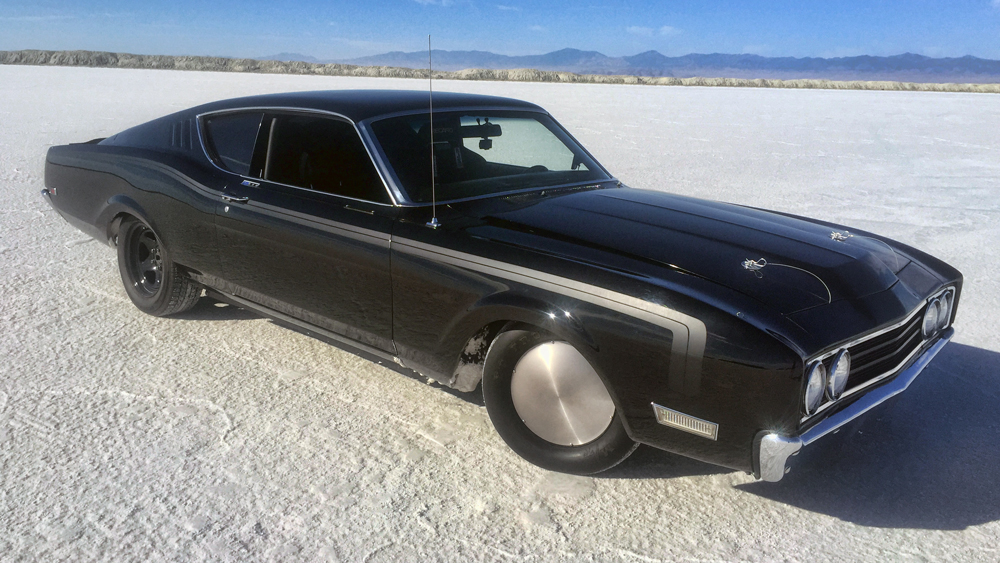 1969 Mercury Cyclone Spoiler II NASCAR version
Michael Callahan
Cincinnati, Ohio
Race Series/Class: SCTA C/CPRO class
Engine: 1970 Ford 351 Cleveland
Car: Fabricated by Cornfield Customs
Features: Ultrashield seat; Powermaster starter and alternator; Edelbrock intake and water pump; Holley carburetor; Hooker headers; QuickTime bellhousing; McLeod clutch; Ford Racing flywheel; QA1 shocks; RJS belts
Facts: It's built to pass Bonneville tech with all safety equipment, but there is also a street mode. The Mercury is a Bonneville-legal race car that is also driven to the Woodward Dream Cruise and on the Hot Rod Power Tour.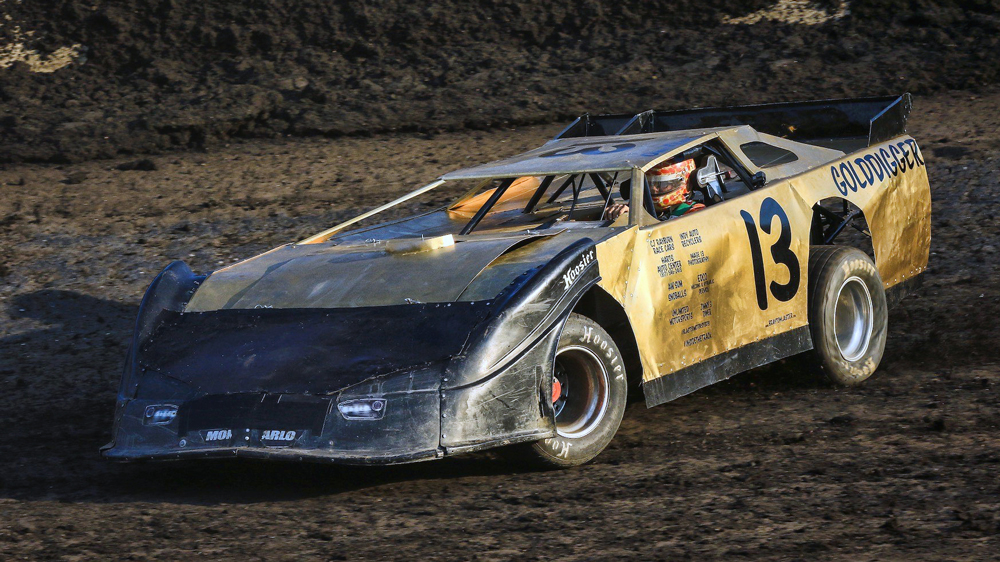 2014 Rayburn Late Model
Dane Laster
Greenwood, Indiana
Driver: Brayton Laster
Race Series/Class: Super Late Model in Lucas Oil Late Model Series, MARS Racing Series, Ultimate Heart of America Racing Series, DIRTcar Summer Nationals
Engine: Chevrolet-based engine built by KGB Racing Engines
Car: Built by Kyle Downey
Features: Genesis racing shocks; Holley carburetor; MSD ignition; Brodix heads; Outerwears pre-filters
Facts: This car is a throwback theme to Brayton's grandfather, Dave Davis, who raced at Macon Speedway in the 1960s with a gold-painted 1948 Plymouth coupe.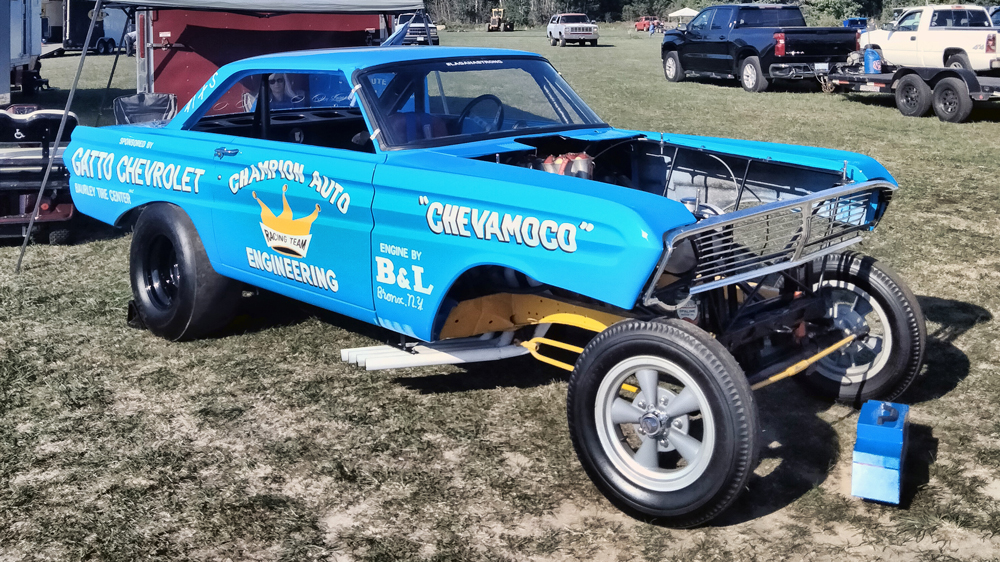 1965 Ford Falcon
Randy Dunlap
Linden, Michigan
Race Series/Class: Retired match race car
Engine: 496 big block Chevrolet
Car: Built by Bobby Lagana Sr. in 1965, restored by Randy Dunlap and friends
Features: Enderle injection; Muncie 4-speed transmission; 9-inch Ford rearend
Facts: Named Chevamoco by Bobby Lagana Sr. because it's a Ford Falcon with Chevy power. It makes about 500 hp.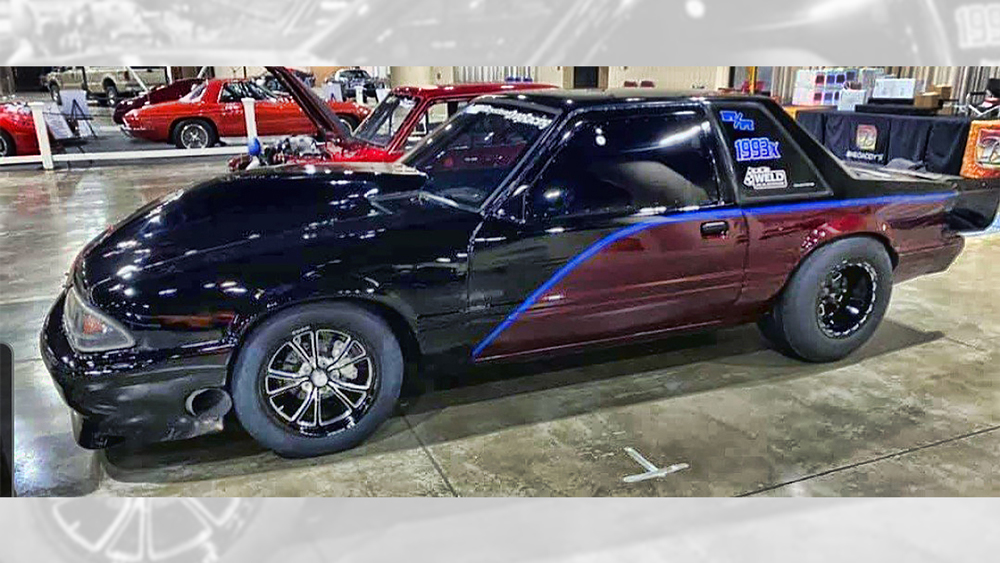 1993 FORD Mustang
Drew Acklin
Muscle Shoals, Alabama
Race Series/Class: Small Tire Radial/Grudge
Engine: Big block Chevrolet built by Drew Acklin, Butler Performance
Car: Built by Drew Acklin, David Key Speed & Suspension, Greg Blades G&S Custom Fabrication
Features: Nitrous Express; Gary Williams Carburetors; Quick Performance; King Bearings; Williams Racing Fuel; Total Seal; NGK; Viking Performance
Facts: The car's name is Alabama Hammer and was seen on MotorTrend TV's "Fastest Cars in the Dirty South." Acklin, of AKA Racing, purchased the car as a shell and built it from the ground up.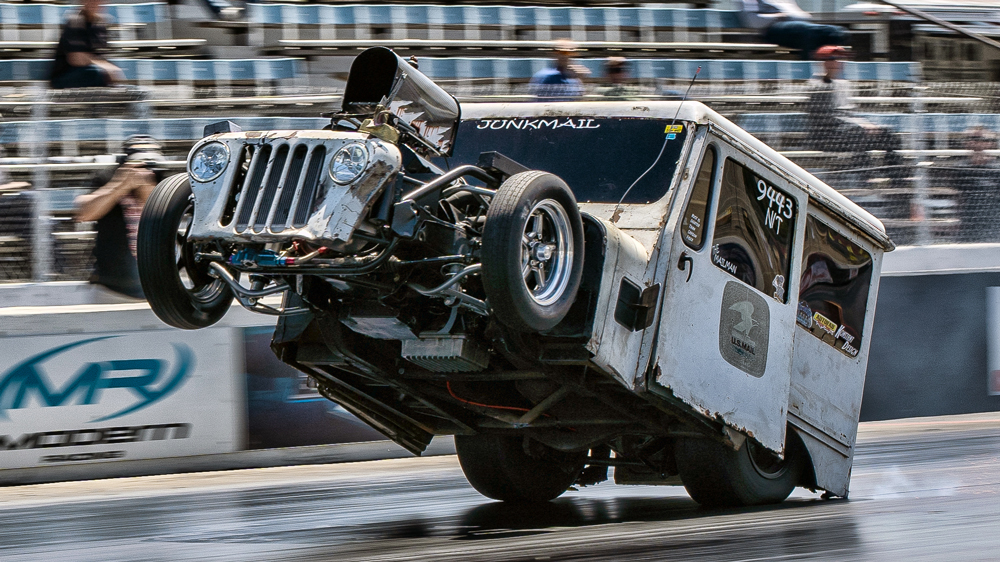 1973 Jeep Postal Delivery
Jordan Fisher
Parsonsburg, Maryland
Race Series/Class: Carolina No Time 275, No Time Grudge Racing
Engine: 632-ci big block Chevrolet built by Fisher Motorsports
Car: Built by Fisher Motorsports Features: Powerglide transmission built by Jay and Alex Bradford (Bad Habit Racing Trans); chromoly driveshaft built by The Metal Shop; AutoMeter gauges; Wilwood disc brakes; Nitrous Outlet nitrous system; Diamond pistons; Jesel belt drive; GRP aluminum connecting rods; Callies crankshaft
Facts: This car was built because Fisher wanted something unique and different that's not seen at the drag strip. Fisher is proud of building a Jeep and running good ETs for a short wheelbase, non-aerodynamic vehicle. 
Facebook: @fishermotorsports79
Instagram: @fisher_motorsports.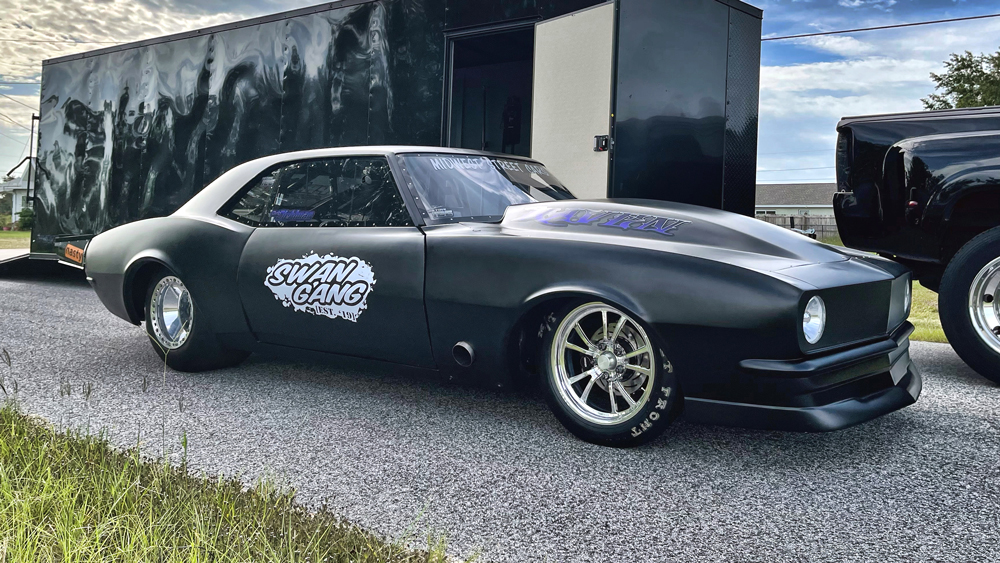 1968 Chevrolet Camaro
Chris Diehlman
Ocala, Florida
Race Series/Class: Florida N/T Racing, Street Outlaws: No Prep Kings
Engine: Stock block 5.3 LS built by Speedline Performance
Car: Finished by Pro Fab Performance Plus, including wiring, plumbing, etc.
Features: M&M shifter; Holley Dominator and Pro Dash; Strange Engineering brakes; RC Components wheels; BorgWarner turbos; XS Power battery; FTI Powerglide
Facts: When Diehlman was young, his father owned the car and later sold it. Later in life, after his dad passed, Diehlman found it, bought it back and had everything rebuilt.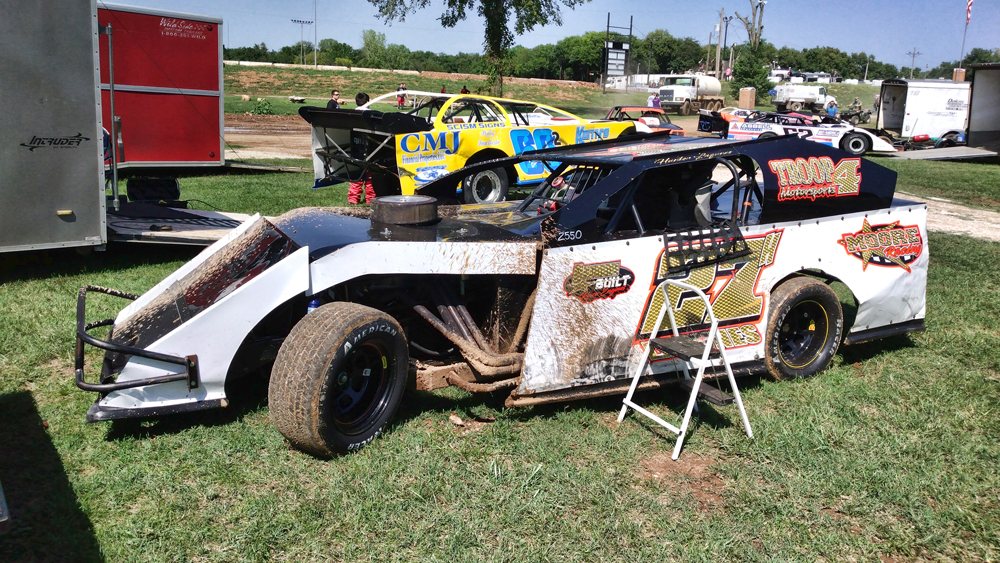 2013 Hoffman chassis, dirt modified
Eric & Jerry Moore
Nevada, Missouri
Driver: Hunter Lagunes
Race Series/Class: USRA Midwest Modifieds
Engine: 358-ci small block Chevrolet built by Steve Brumback of Brumback Motorsports
Features: Aero Race wheels; AFCO shocks; Wehrs spring slider; ButlerBuilt race seat; Strange Engineering axles; Edelbrock manifold; Speedway Motors radiator; American Racer tires; Hypercoil springs
Facts: The driver is 13 years old, and in his first year of racing anything.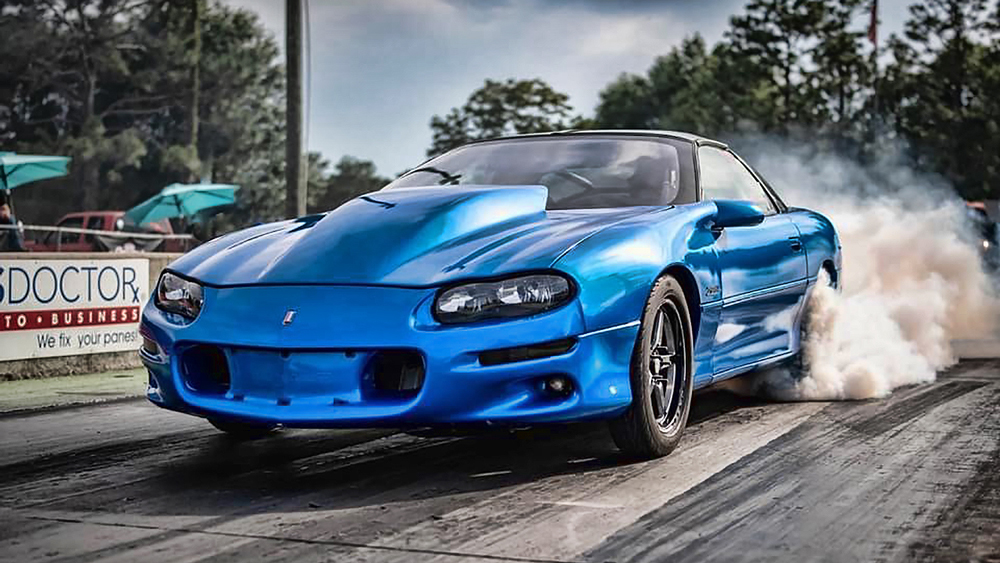 1998 Chevrolet Camaro Z28
Capri Wesley
Milton, Florida
Race Series/Class: 5.70 index, 5.80 index, 6.0 index, 6.50 index, Small Block N/T
Engine: 406 conventional small block Chevy built by Johnny Kelley
Car: Built by Gary Medders
Features: Nitrous Express Crossplate system; Menscer Motorsports double adjustable struts and shocks; Strange Engineering rearend/axle assembly; Weld Alumastar 17-inch wheels; Mickey Thompson Pro Bracket radials; Speedwire Systems switch/panel system
Facts: This vehicle is female raced and maintained.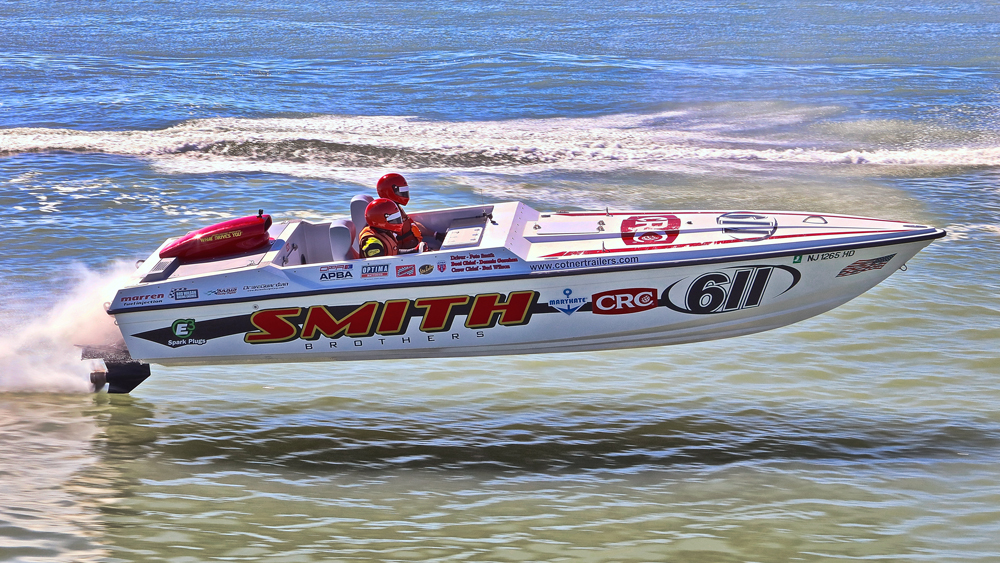 2011 Joker Powerboat 26
Peter Smith
Riverton, New Jersey
Race Series/Class: Offshore Powerboat Association Class 6
Engine: 540-ci Chevrolet built by Bud Wilson
Boat: Built by Smith Brothers Offshore Racing Team
Features: Jones Racing Products; Optima Batteries; Holley EFI; Marren Fuel Injection; E3 Spark Plugs
Facts: In 2017, the boat spent nine days on the bottom of the Atlantic Ocean in 40 feet of water after it was involved in an accident (not caused by Smith).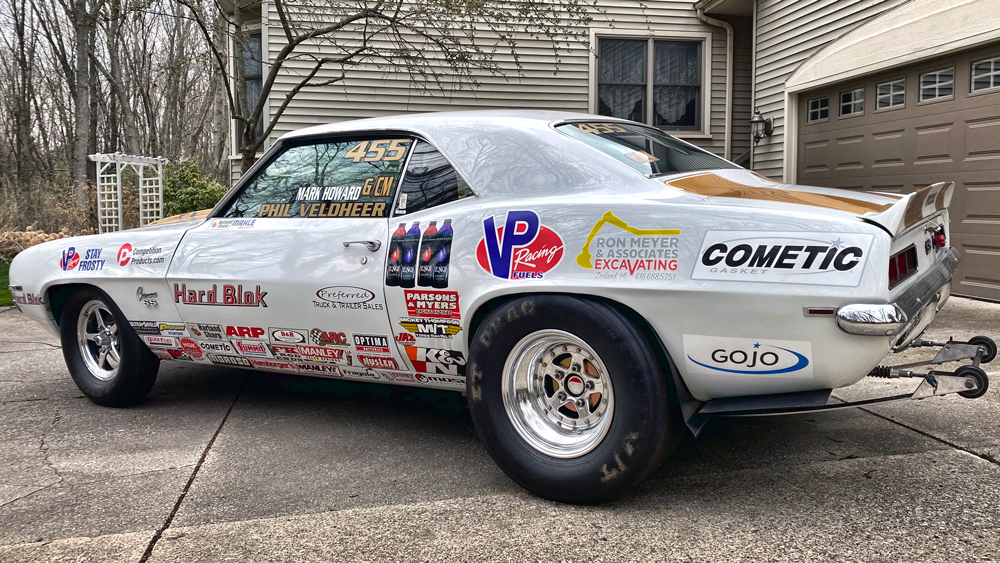 1969 CHEVROLET Camaro
Phil Veldheer
Holland, Michigan
Race Series/Class: IHRA, GLSSA, NMCA
Engine: Legal IHRA crate motor built by Parsons and Myers Race Engines
Car: Built by Phil Veldheer
Features: Mickey Thompson tires; VP C12 race fuel and 10w40 full synthetic race oil; ARP fasteners; NGK spark plugs; Moroso plug wires; PROFORM Parts water pump and fan; Cometic gaskets; Hedman Hedders headers; Optima battery; Fragola hoses and fittings; K&N oil and air filters
Facts: Veldheer set six IHRA speed and ET records in this car, and Mark Howard has won six assorted IHRA and NMCA big races with it.
1984 Chevrolet Camaro Z28
James Jeschke Jr.
Baden, Pennsylvania
Race Series/Class: NHRA Stock 1603 I/S
Engine: Chevy 305 built by James Jeschke Jr. and dyno'd by Dumoff Engines
Car: Built by James Jeschke Jr.
Features: Stahl headers; Total Seal; G-Force; Dart block; CP-Carrillo pistons; Mickey Thompson
Facts: The Camaro was on its way to the scrap yard, but Jeschke built the engine, fabricated and painted the car, and in 2021 won his first Wally.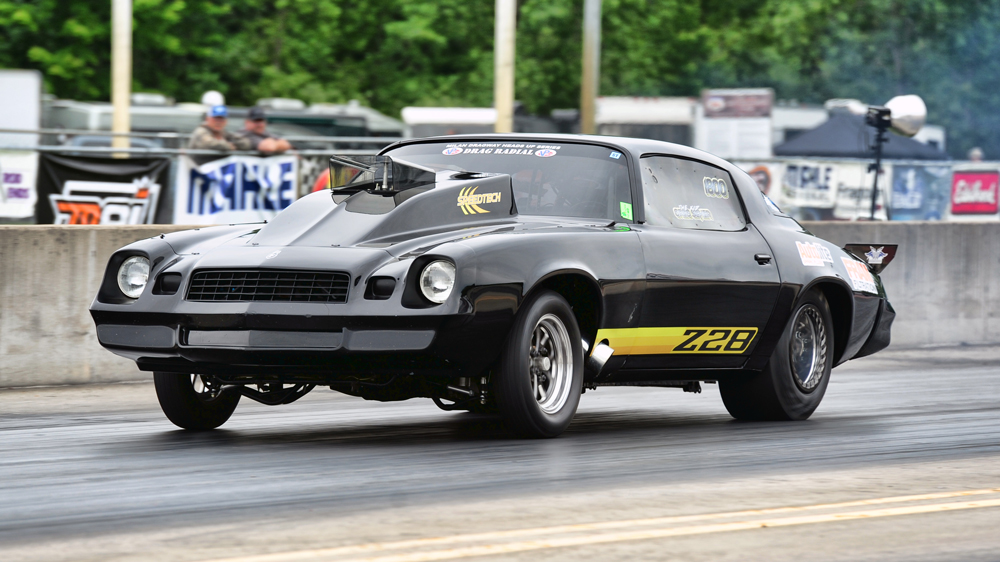 1979 Chevrolet Camaro Z28
Chris Schultetus
Wyoming, Michigan
Driver: Greg Seher Race Series/Class: Limited drag radial
Engine: 632-ci big block Chevrolet built by Seher Schultetus Racing
Car: Built by Go Fast Productions
Features: Speedtech nitrous; Trend Performance pushrods; T&D rockers; PAC springs and retainers; Dart heads and block; Callies performance crankshaft; COMP Cams belt drive; MSD ignition and belt drive distributor; Wiseco pistons; Mickey Thompson tires; Racepak data acquisition; Strange Engineering brakes and axles
Facts: The car was originally built to run a small block and be bracket raced on the weekends. Now it has turned into a four-second 1/8-mile limited drag radial ride.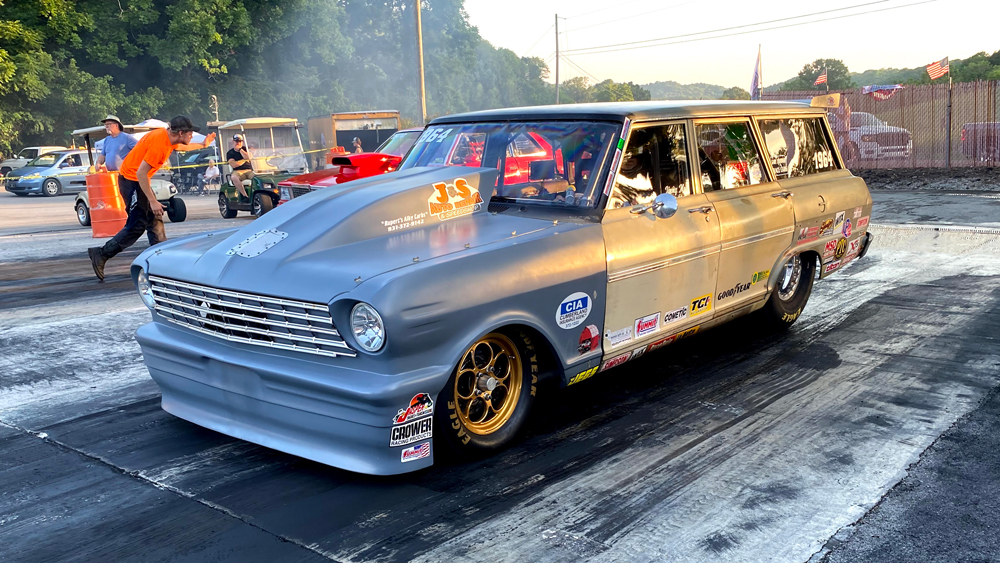 1964 Chevrolet II Nova Wagon
Jimmy Mott
Cookeville, Tennessee
Race Series/Class: Bracket racing, Box class
Engine: 582-ci big block Chevrolet built by PAR Racing Engines
Car: Built by Gary Jennings Race Cars
Features: Ruperts Alky Carbs carburetor; Goodyear tires; Greg Slack Converters; K&R Performance delay box; Mark Williams Enterprises brakes; Strange Engineering components; Weld wheels; XS Power battery
Facts: Found in a junkyard, this car started out as a street car project but quickly became a full-blown race car. Car builder Gary Jennings said this car is mastering the "patina look."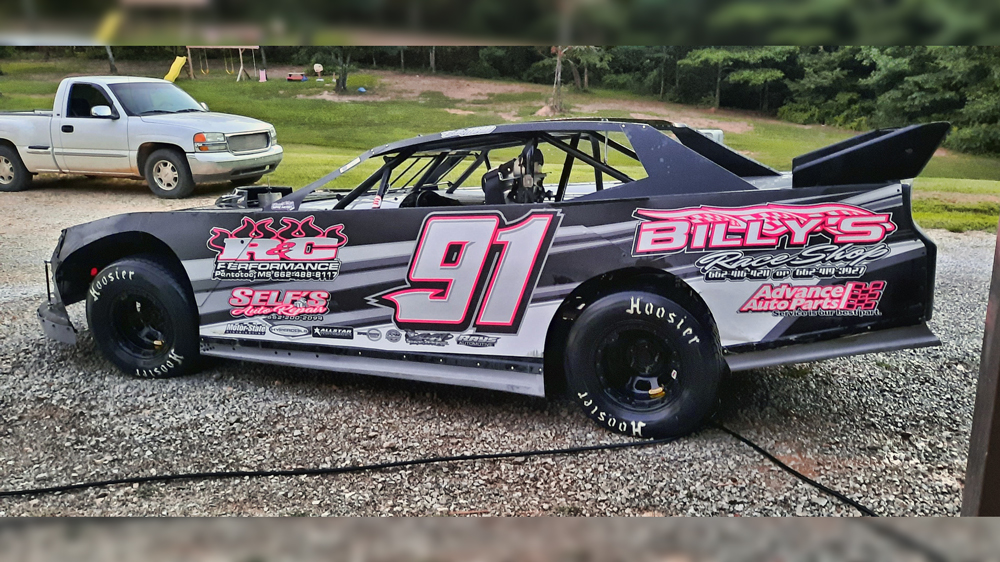 1981 Monte Carlo
Cheryl Garrison
Pontotoc, Mississippi
Race Series/Class: Crate Racin' USA Street Stock
Engine: GM-based 602 built by R&C Performance
Car: Built by High Roller; Billy's Race Shop
Features: Motor State Distributing; Speedway Motors; Hypercoil; Braswell carburetor; Day Motorsports; Allstar Performance; GM Performance; Renegade Fuel; Hoosier Racing tires
Facts: This car has the factory frame and is still competing and winning races against jig-built cars. It was also a finalist for "Best Looking Street Stock" at the Southern Street Stock Nationals.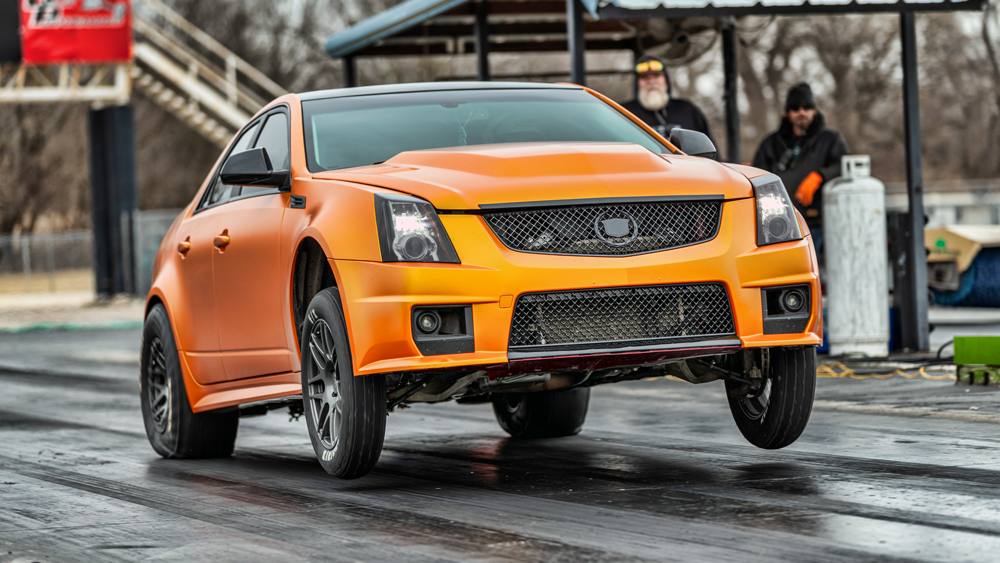 2009 Cadillac CTSV
Felicia Smith
Oklahoma City, Oklahoma
Race Series/Class: True Street, 1/8-mile No Prep, Rocky Mountain Race Week 9.0 class
Engine: 427 Iron Dart block with a stock 1.9 Cadillac supercharger built by Kyle Thompson of Thompson Motorsports
Car: Built by Felicia Smith and Aaron Smith
Features: Nitrous Express Max 5; Circle D Specialties converter; Circle D Transmission 6L90 kit; Frankenstein Engine Dynamics F310 series heads; Radium fuel system; Red Horse Performance fittings and hose; Dynamic Driveline driveshaft; Rick Crawford Racing porting and tuning; Cam Motion custom grind camshaft
Facts: This car is one of four in the world to run eight seconds in a 1/4 mile with a Cadillac LSA blower. It's completely street legal with every amenity still intact from the dealership. Known as the 4-Door Rocket, this car weighs 4,500 lbs.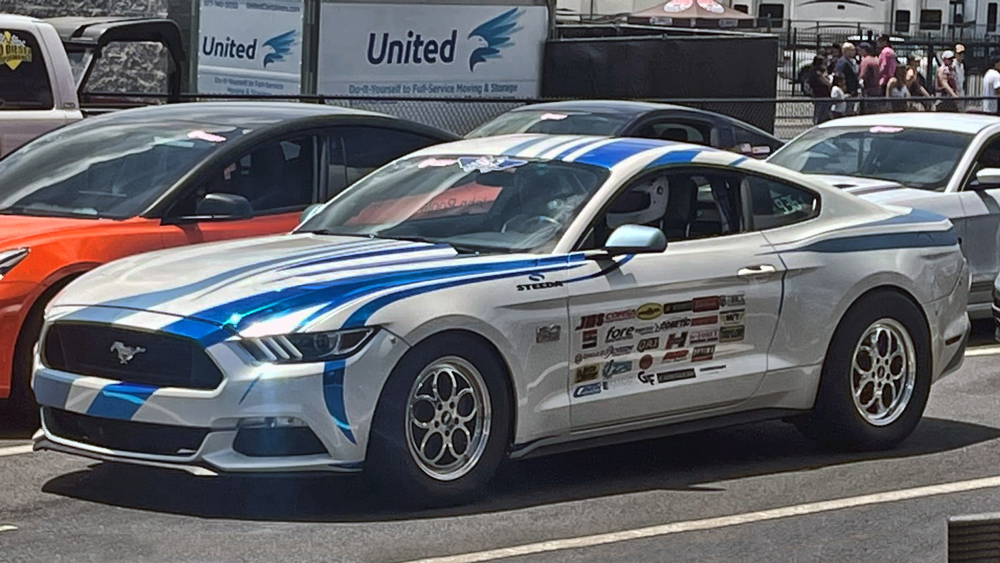 2017 Ford Mustang GT 5.0
John & Michele Poole
Lexington, North Carolina
Race Series/Class: ET Street, Mild or Wild, Season 4 No Prep Kings Future Outlaws, Season 4 No Prep Kings Big Tire Outlaws
Engine: S550 built by John Poole
Car: Built by Gary Pundsack and John Poole
Features: Edelbrock supercharger; Steeda suspension; JMS wheels; Exedy clutch; Mickey Thompson tires; Mishimoto radiator; Hurst shifter
Facts: This car's name is Roxie, and she is one of North America's fastest sealed block Mustangs. She makes 1,000 hp and runs 150+ mph with an ET of 9.36 in the 1/4 mile.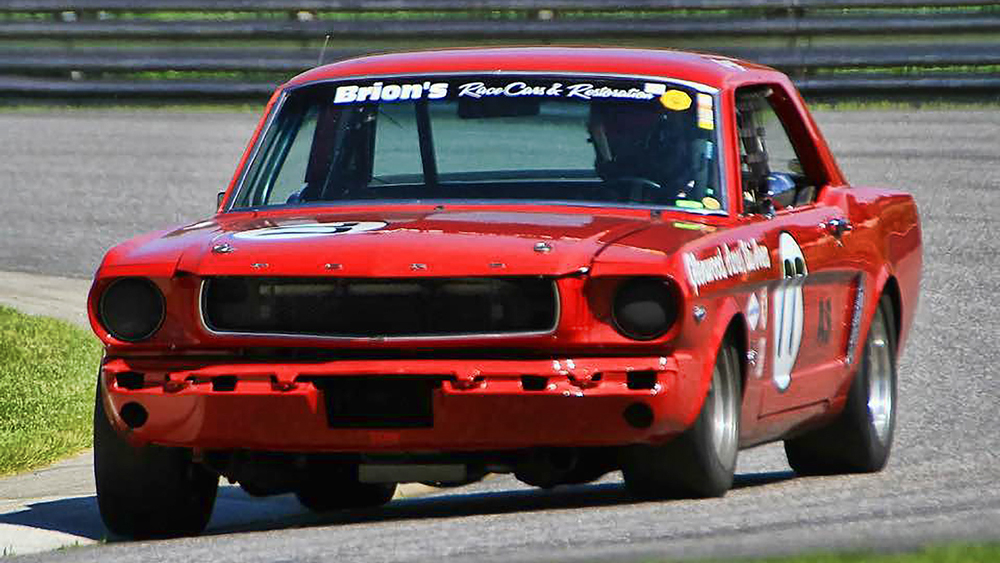 1965 Ford Mustang
Gregory Meindl
Lime Rock, Connecticut
Race Series/Class: SVRA Group 6/AS
Engine: Ford 302 Dart built by Frankie "Ford" Pantaleone
Car: Built by Karl Bergmann/Gary Young (1965), Bob Aliberto/Chris Liebenberg (1992)
Features: Edelbrock; Dart; Oliver Racing Parts; Jesel; AutoMeter; Classic Tube; Hoosier; Cobra Automotive; ATL; Centerforce
Facts: This car was purchased by Al Maroone Ford to be a race car beginning with road rallies before eventually being fully converted to race A Sedan/TA in SCCA. In 1970, the worn-out race car was purchased by Bob Aliberto, who restored it in 1992 and raced it until the current owner purchased it in 1998, racing it ever since.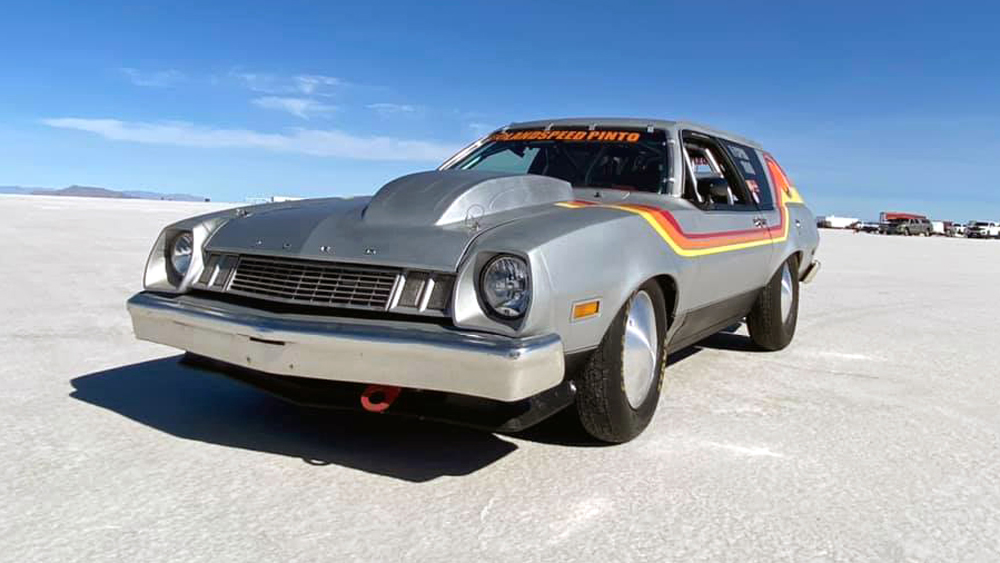 1978 Ford Pinto Cruising Wagon
Matt Fenwrick & Dann Fenwrick
Livermore, Kentucky
Race Series/Class: Land Speed Racing, Classic Production class
Engine: Ford 2.3L Pinto based built by Matt Fenwrick of Fenwrick Motorsports
Car: Built by Matt and Dann Fenwrick of Fenwrick Motorsports
Features: Jesel valvetrain; Stef's oil tank; ARP fasteners; Holley Dominator ECU and fuel cell EFI pump; MPI custom steering wheel; Performance Plus oil; Speedway Engineering Mod Lite Floater rearend; Dyer's connecting rods
Facts: Fenwrick decided to build a Pinto because "despite looking like a brick, its aerodynamics are similar to a Corvette of that era." All of the 3D printing, machining, and painting was done by Fenwrick and his father in their two-car shop.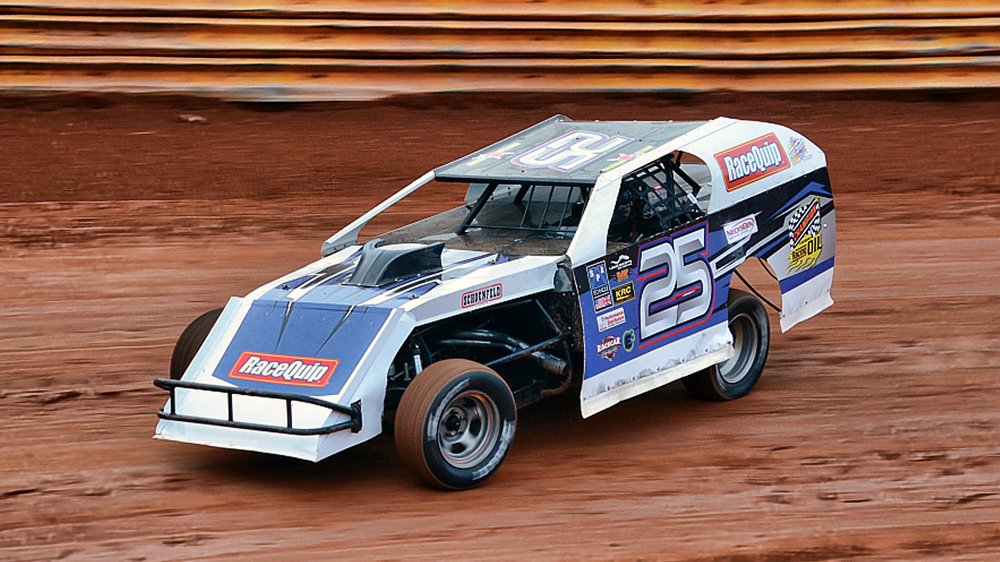 2014 Shaw Race Cars Dirt Modified
Roger Mealey
Braselton, Georgia
Race Series/Class: Dirt Open Wheel Modified
Engine: 602 GM crate motor built by GM
Car: Built by Shaw Race Cars
Features: SPA Technique; Champion Racing Oil products; RaceQuip products; Performance Distributors; Day Motorsports; E3 Spark Plugs; Kluhsman Racing Components; Fast Shafts carbon fiber driveshaft
Facts: Mealey has been diagnosed with AFib and put on blood thinners, so unfortunately his racing career has come to an end, but he considers himself very fortunate to have been able to race for many years.