Membership Benefits in Action at Indy
Image

Since PRI President Dr. Jamie Meyer announced the PRI Membership program back in July, thousands of individuals and businesses have joined and earned Member status. 
"For the first time ever, all PRI Trade Show attendees and exhibitors are invited to become PRI Members," said Meyer. "Every level of membership—from the Pro Membership for individuals to the Founding Membership for corporations—unites us all to build, protect and promote our industry. Membership is key to our future, and membership will make the PRI Show even more special for those who take this important step."
"PRI Members who attend the Show in December are in for a great experience," said PRI's Trade Show Director Karin Davidson. "We're providing members with exclusive benefits that will give them an even better time in Indy." 
Davidson noted that there is a distinction between Show attendees with complimentary Show-only credentials and attendees who are paid PRI Members. 
PRI Membership levels and their benefits include:
Pro Membership
$40
• PRI Membership Card & Welcome Packet
• Entrance to the 2021 PRI Trade Show for Qualified Attendees
• Participation in "Save Our Racecars" Legislative Advocacy
• Inclusion in the Performance Racing Political Action Committee 
• 10% Discount on PRI Merchandise
• 12 Issues of PRI Magazine Digital Edition
• Subscription to the PRI eNewsletter
• Posting Access on the PRI Jobs Board
• PRI Stickers
Champion Member
$250
• All Pro benefits plus:
• Enhanced PRI Membership Card & Welcome Packet
• PRI Swag Pack available for pickup at the PRI Show at
PRI Headquarters 
• 25% Discount on PRI Merchandise
• 12 Issues of PRI Magazine Print Edition
• Posting Access on the PRI Jobs Board
• Exclusive Entertainment Discounts and Events
• Additional Exclusive Benefits and Discounts to be
announced closer to the Show
Business Member
starting at $295
• Save Our Racecars: Contribute to the fight to protect the racing community, and ensure racing continues and grows in the United States and internationally
• Legislative Advocacy: Support the PRI Washington, D.C. office as well as local and state representation for the industry
• Legal Counsel: Get updates, reports, best practices and more information on legal issues affecting the motorsports industry. (Note: PRI does not offer specific legal advice)
• Legal Support Hotline: Access to assistance from PRI staff for insight and information on issues affecting racing businesses
• PRI Education: Educational programming and training for racing professionals and enthusiasts
• Market Research Reports: PRI Business Members will receive exclusive industry reports from PRI covering important topics in the business of racing
• PRI Jobs Board: Coming soon, PRI will offer Business Members a central location to post industry jobs
• 10% Discount on PRI Trade Show Booth Space: Business Members who exhibit at the PRI Trade Show enjoy a significant discount on their booth space
• Plus more: PRI is actively developing additional member benefits that will be rolled out in the coming months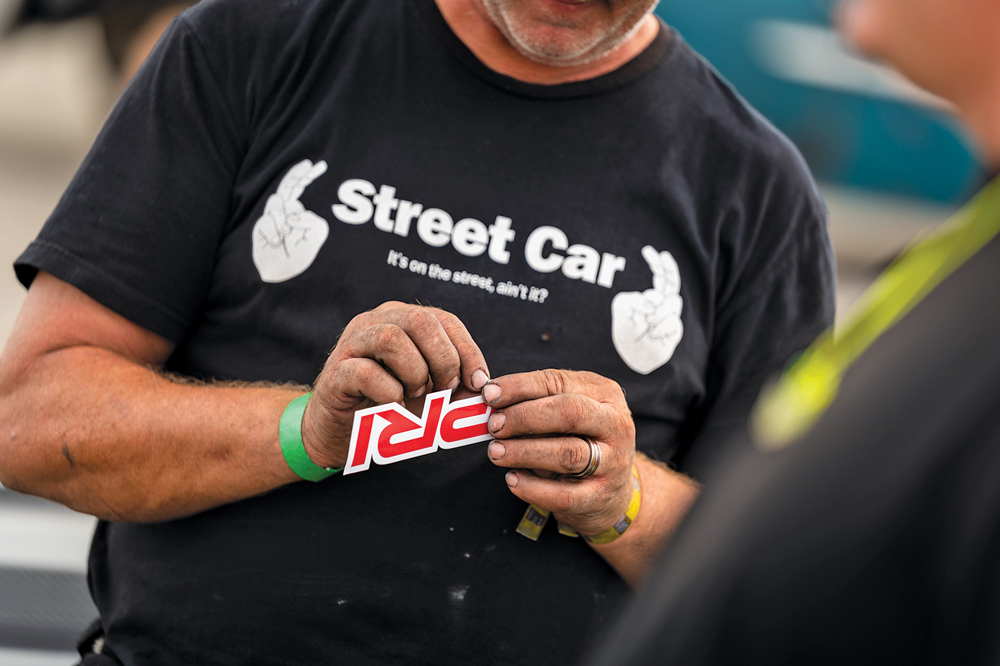 Founding Member
$25,000 over 10 years
• All Business benefits plus:
• Exclusive Access to the Founding Members Network and PRI leadership
• An Invitation to the Annual President's Briefing exclusively for Founding Members
• An Invitation to the Inaugural President's Event for Founding Members held December 9 at the PRI Trade Show
• Recognition of the Member's leadership and commitment to the racing community with the Member's corporate name displayed on the Wall of Champions at PRI Corporate Headquarters and company logo displayed prominently in a dedicated area on the PRI website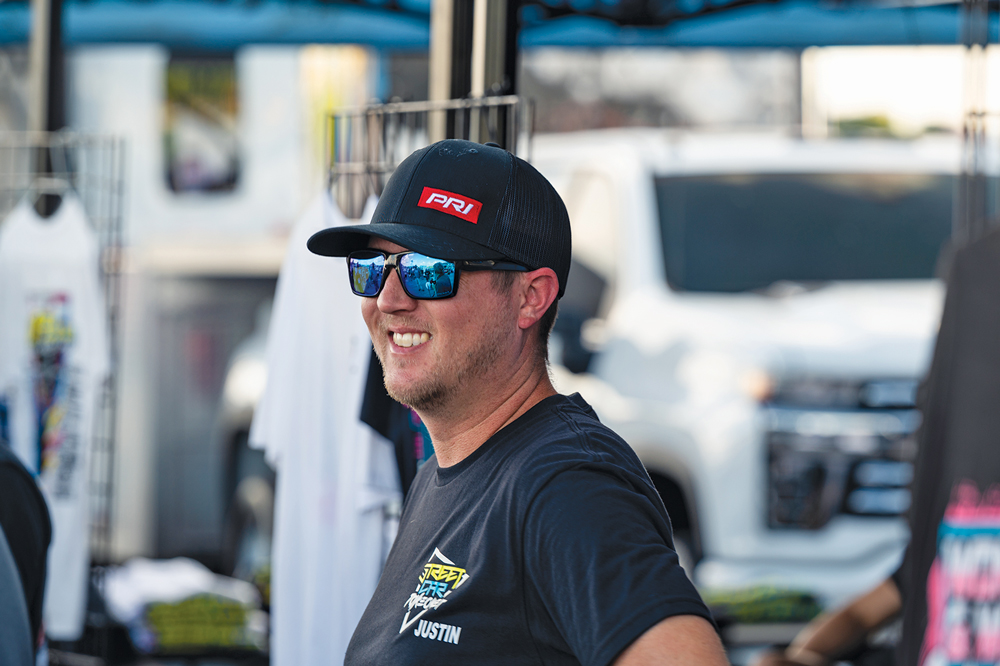 There are membership options to fit the needs of every member of the PRI family, and the benefits extend to the PRI Show floor. "Each membership level will have a distinct credential that entitles you to some great swag, exclusive members-only areas and some great activities," said Davidson. Pro, Champion, Business and Founding Member badges will have unique insignia. PRI Founding Members are provided an exclusive lanyard that will easily identify their status. 
Champion Members can show their credentials to receive members-only swag at the PRI Headquarters on the Show floor. But all Members can enjoy special treatment at the Show, like getting a free cup of coffee as you walk onto the Show floor. 
After looking through the products at a few hundred booths, many will be ready for a break. Pro, Champion, Business and Founding Member credentials allow access to the PRI Membership Lounge. Situated just off the Show floor, the relaxing and quiet area offers comfortable chairs, charging stations and even meeting rooms. The Lounge will also offer food for purchase. 
Back on the floor, Membership grants access to meet-and-greets and photo ops with industry celebrities. Appearance schedules will be posted throughout the Convention Center.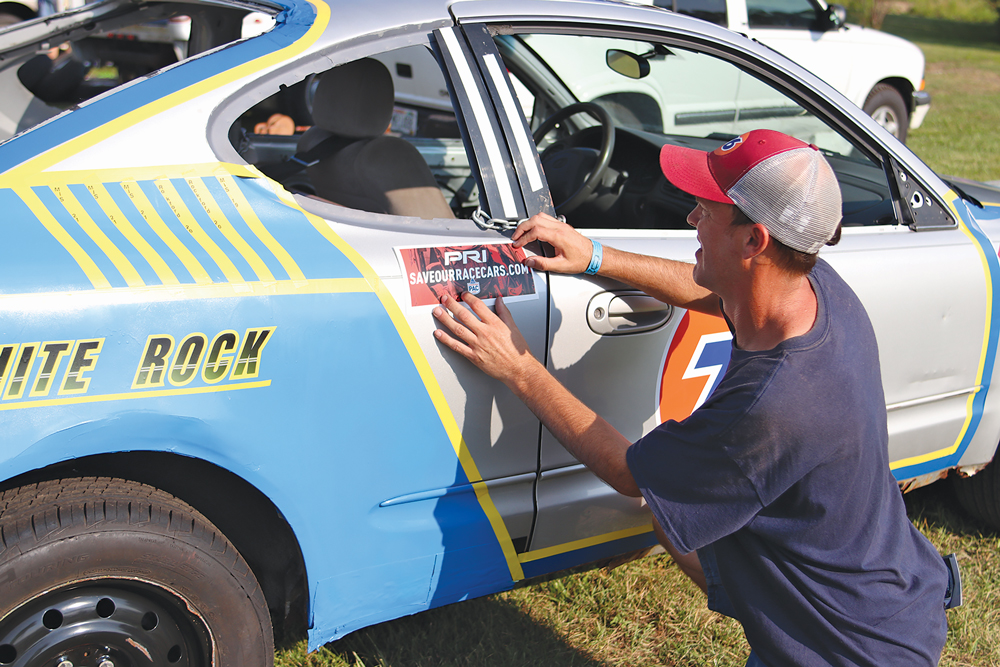 Two additional PRI Trade Show events will be open only to Pro through Founding members. First is the important Performance Racing PAC (Political Action Committee) Party. Held the evening of Friday, December 10, this cocktail event proves that racing isn't red or blue, but red, white and blue. Held at the Quarterback Suite at Lucas Oil Stadium, the event celebrates the progress that's been made in Washington, D.C. regarding the RPM Act 2021, and lays out the challenges ahead for 2022. A donation to the Performance Racing PAC ($100–$150) is required for entry. 
Founding Members are also invited to the Inaugural President's Event the evening of Thursday, December 9. A premium event is being developed that will foster networking and business planning for 2022. 
"With all that we've put in place for 2021, we are working to make the Show a great experience for our members," Davidson said. "They're the core of our industry." 
At press time, nearly 1,000 exhibitors had signed on, so the Show will be jam-packed. "There's pent-up demand to conduct business and network face-to-face," said Davidson. "This year's event will be the first opportunity for the entire motorsports community to come together under one roof in more than a year, making PRI 2021 a can't-miss event."
"Of the priorities presented by SEMA/PRI leadership, the preservation and growth of the motorsports industry are top initiatives," Meyer added. "One step toward that is our commitment to make the Show experience for PRI Members something special, because the PRI Show is such an important event for the PRI family to come together." 
Become a PRI Member now by visiting performanceracing.com/membership, then register for the Show by Thursday, November 18, to receive credentials in the mail.