PRI Membership: It's All About Power
Image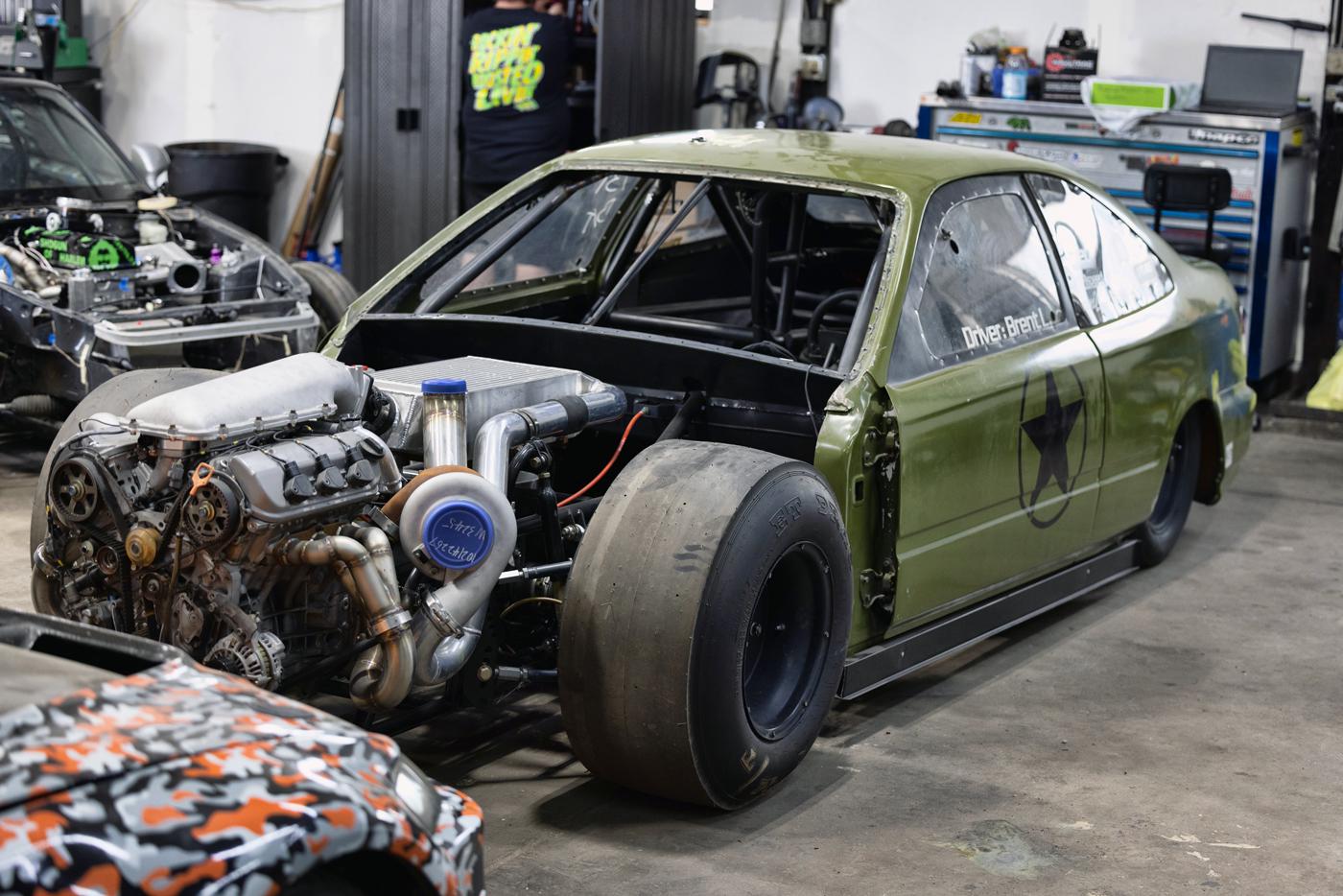 PFI Speed
Unity in the racing industry has never been more critical than now to ward off government overreach. Here, one motorsports entrepreneur shares his personal fight.
This fifth installment of the PRI Members series takes an honest, practical look at why PRI Membership is so important. The short answer is simple: Advocacy. For those not familiar with recent legal actions by the Environmental Protection Agency (EPA) against tuners, retailers and other racing businesses, prepare to have your eyes opened. 
"The industry is reeling from the EPA's recent actions," said PRI President Dr. Jamie Meyer. "We're seeing the industry attempt to understand the EPA's enforcement actions. Tuners and component suppliers feel that their businesses are threatened. We've already heard of distributors planning to drop powertrain products because they fear becoming targets of EPA prosecution." 
Meyer has previously noted that the diesel tuning market has already been hard hit, and products for traditional race engine builders, such as long-tube headers, have vanished from the market due to EPA enforcement actions. 
It's not as if the EPA's actions are clandestine. The agency publishes lists of consent agreements here: epa.gov/enforcement/2021-clean-air-act-vehicle-and-engine-enforcement-case-resolutions. 
The page for 2021 includes dozens of companies, many of which are diesel tuning specialists. The EPA-imposed penalties are significant. It's one thing to lose a business for free market reasons, it's another matter to have a business financially crippled or forcibly shut down by bureaucrats.
What Is the RPM Act?
While there is a long fight ahead for the performance and racing industry in Washington, DC, the good news is that PRI and SEMA are fighting this battle professionally and respectfully on the legislative front. The effort is personal to many at PRI, and may in fact impact your business, your suppliers or your customers. 
If passed, the RPM Act will have a significant, lasting effect. Let's look at the big picture.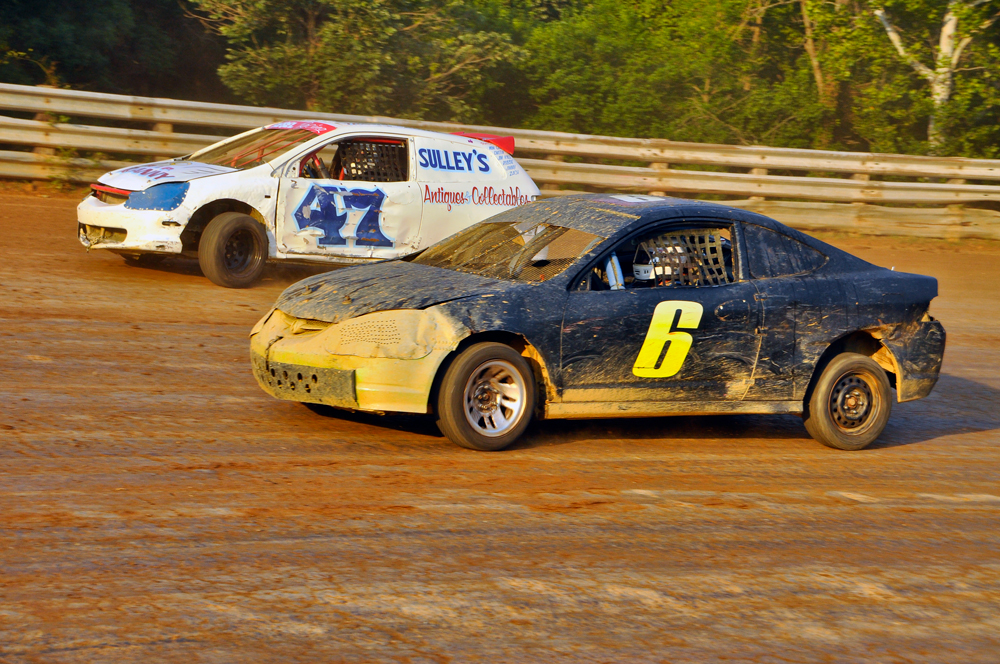 The Recognizing the Protection of Motorsports Act of 2021 (RPM Act) is bipartisan legislation that protects Americans' right to convert street vehicles into dedicated race cars. The RPM Act also protects the motorsports-parts industry's ability to sell products that enable racers to compete. The bill clarifies that it is legal to make emissions-related changes to a street vehicle for the purpose of converting it into a race car used exclusively in competition. It also confirms that it is legal to produce, market and install racing equipment. 
The RPM Act is something every single participant in the business of racing can and should get behind. 
The First Step
Becoming a PRI Member is the first step to support the RPM Act, which was written to save your business and protect your right to race in the future. 
New for 2021, PRI has launched a membership program for individuals and businesses. Joining PRI will make Members part of a like-minded community that will help build, promote and protect motorsports, and quite possibly defend individual people. Membership options begin at just $40, not even the cost of a full tank of gas in today's economy.
The link to PRI's Membership page is performanceracing.com/membership. Signing up is easy, and the community is responding. Thousands of individuals as well as hundreds of businesses have joined. In addition to the four Founding Members featured in this story, 21 additional companies signed on for the Founding Members' $25,000 10-year commitment. 
Here's why these companies have made such a major investment: Every PRI Founding Member has put their faith in the PRI Government Affairs group to lobby the appropriate legislators with the most effective messages to counter the EPA's enforcement policies with a new law. 
The Founding Members trust PRI to communicate their support of PRI's Save Our Racecars campaign and the RPM Act of 2021. PRI Founding Members know that when our entire industry wins battles against regulation, our entire industry benefits. In other words, they're doing it for their own businesses, and for your right to race. 
Membership Benefits
Joining PRI means more than representation in Washington, DC. There are members-only discounts, PRI Trade Show exclusives, business resources and networking opportunities provided to each of the membership levels. Two are designed for individuals or small businesses, and the third intended for the businesses with the highest commitment to our industry. 
The most popular membership level is less expensive than just about any tool in a box, but becoming a PRI Pro Member does more than any wrench or screwdriver. A PRI Pro Member supports the industry that supports you, your business and your family, at just $40 per year. 
The next step up is the PRI Champion Member at $250 annually. Designed for individuals, this level includes significantly more benefits, especially for those attending the 2021 PRI Trade Show.
The ultimate commitment to the PRI community goes to those who become Founding Members. Unlike the other memberships that are paid annually, Founding Members make a 10-year commitment. The total outlay is $25,000, a sum that's absolutely reasonable when paid yearly.
Additional and updated membership information is available on the PRI website at performanceracing.com/membership, and the PRI team is available to answer any membership questions.
From the Front Lines
Many believe the EPA's enforcement actions are limited to gross environmental polluters or huge automotive companies like Ford, Volkswagen or heavy equipment manufacturer Caterpillar. Yet the EPA now has years of enforcement actions against small businesses that service niche racing markets. Here is one shop's story. 
The team at PFI Speed, led by Brent Leivestad, started in the performance and racing hobby by scrounging for Honda and Acura parts at junkyards back in the mid-1990s. Through decades of hard work and ingenuity, Leivestad built a viable business that serves the drag racing market from a 7,600-square-foot, 11-bay shop in Fort Lupton, Colorado (northeast of Denver). The company's YouTube channel is popular (334,000 subscribers), and its team (that includes Leivestad family members) occupies an important niche in amateur and professional drag racing, selling race parts and offering dyno tuning. 
In November 2020, the EPA contacted Leivestad demanding information on the company's products, its suppliers and customers. The letter was the first step in an official audit of PFI Speed. 
PFI Speed complied and provided the information. Leivestad said, "We gave them all our stuff, and it was like, this is us. They gave us an extension because it was a lot to go through." Months later, the EPA found PFI Speed in violation of the Clean Air Act and levied an $18,041 fine. 
Leivestad was understandably angry, yet in every interview and YouTube post, he has remained admirably calm, respectful and professional. While Leivestad's attorney recommended he sign the agreement and pay the discounted fine (down from $180,000), Leivestad hesitated. "If I sign this document, I, Brent Leivestad, can never modify a car again, or they can come back at me." 
PFI Speed's situation is not enviable. He has decided not to settle. 
"The EPA is taking the position that any car that has a VIN can't be modified, and it doesn't matter whether you tow it to a track or not," Leivestad said. This interpretation essentially makes preparing vehicles for many of the most popular forms of amateur and professional racing illegal. Engine transplants are also illegal if the engine came from a production vehicle. 
The racing industry needs the RPM Act to become law in order to legally prevent EPA enforcement action from fining and potentially shutting down more companies like PFI Speed. 
Accurately charactering the situation, Leivestad said, "This is not just about us, this is about the industry. I feel like if I say that I was in the wrong, then what's to protect you [others in the industry]? I don't believe I did anything wrong. It's going to take everyone coming together."
This Case Is Far From Closed
If the RPM Act doesn't become law, PFI Speed's story could become your story, or the story of the shop that builds your cars or the retailer that sells you parts. Leivestad's story exemplifies the importance of becoming a PRI Member. Now. Every level of PRI Membership remains open, but PRI Founding Member Status is only available for limited time.
Regardless of which membership option you choose, PRI can't protect our industry without your help. Your membership might mean the difference between our industry winning or losing the fight in Washington, DC.
PRI Membership Levels
—
Pro Member: $40
Membership Card & Welcome Packet
PRI Stickers
Support for PRI's "Save Our Racecars" Advocacy
Inclusion in the Performance Racing Industry Political Action Committee
10% discount on PRI Merchandise
12 issues of the digital PRI Magazine
Subscription to the PRI eNewsletter
Posting access on the PRI Jobs Board
PRI Show Exclusive Benefits
Pro Member Show Badge/Identification
Early Access to the PRI Trade Show Floor
Champion Member: $250
All Pro Member Benefits
PRI Swag Pack
25% discount on PRI Merchandise
12 issues of the print edition of PRI Magazine
PRI Show Exclusive Benefits
Exclusive Champion Member Show Badge/Identification
VIP Access to the Champions Lounge at the PRI Trade Show
Founding Member: $25,000 at $2,500/year for 10 years
All Pro & Champion Member Benefits 
Official PRI recognition of your company's leadership and commitment to the racing community 
Exclusive access to the PRI Founding Members Network
Company name displayed on the Wall of Champions at PRI Corporate Headquarters
Company logo displayed prominently on a dedicated area of the PRI website
An invitation to the Annual PRI President's Briefing
PRI Show Exclusive Benefits
Exclusive Founding Member Show Badge/Identification
Invitation to the PRI President's Event
Exclusive Founding Member Signage at PRI Trade Show

The performance and racing industry is full of niches where expert specialists offer their skills to customers looking for that last nth of performance. This is how Performance Automatic in Frederick, Maryland, got into the business more than 35 years ago. Owner Rich Carlton said, "During the heyday of the 5.0 Mustangs, we focused on developing racing products for Ford automatic transmissions." The company expanded to offer products for traditional three-speed GM Hydramatic and Chrysler TorqueFlite products, and now offers an impressive catalog of products.
The company's Street Smart line of transmission packages carries a lifetime warranty, and higher capacity four- and six-speed transmissions are now available. "We're continuing to support and develop new products for drag racing, muscle cars, street cars and even kit cars," Carlton told PRI.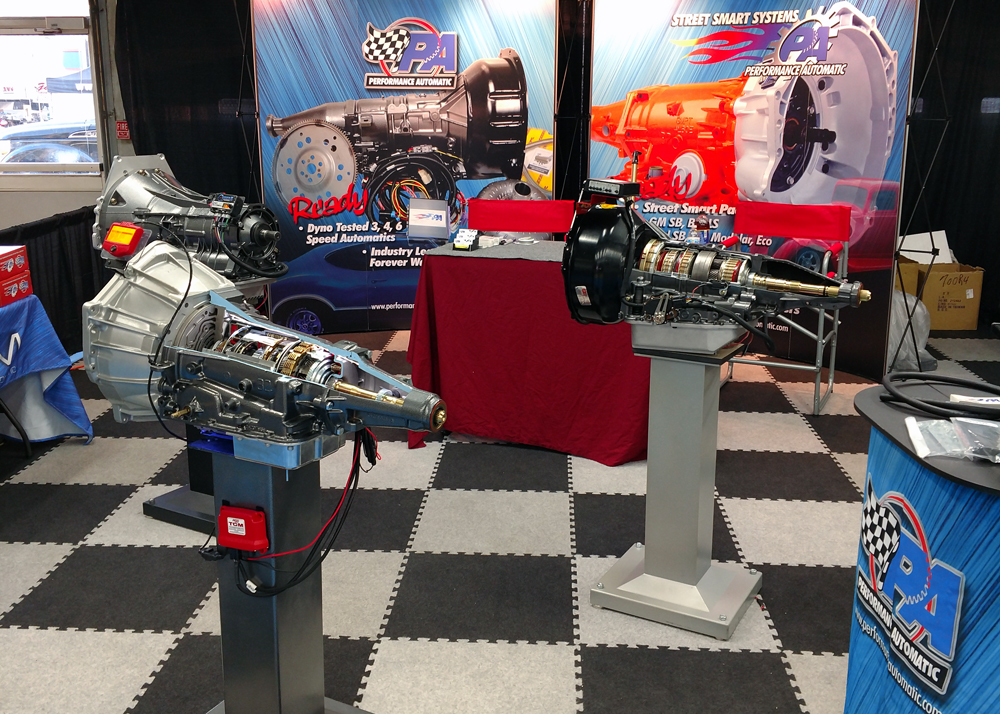 "Performance Automatic is honored to be a PRI Founding Member," he said. "We have all faced numerous challenges in the last 18 months, but we are looking to the horizon where we can reach new goals working together. Being a Founding Member will help us do our part. We will grow with our industry while supporting all levels of motorsports, attracting younger customers, generating fresh ideas, and hopefully enjoy another 35 years of success."

Now a worldwide supplier of hub components and chassis setup equipment, DRP Performance comes from humble roots. Back in the 1980s, DRP began as a small supplier of racing parts to local circle track racers. The Rocky Mount, Virginia-based team now designs and manufactures original products for professional and semi-professional race teams and chassis builders around the world. "Our team innovates, and that's made us an industry leader in our field," said Lynnie Doughton, DRP Performance president. 
The company's bearing kits, seals and grease are used by championship teams across racing's spectrum, from karts to NASCAR. DRP's advanced chassis setup equipment, including pull-down fixtures, alignment systems and data acquisition systems, enables race teams to learn faster, with fewer mistakes and less wasted money.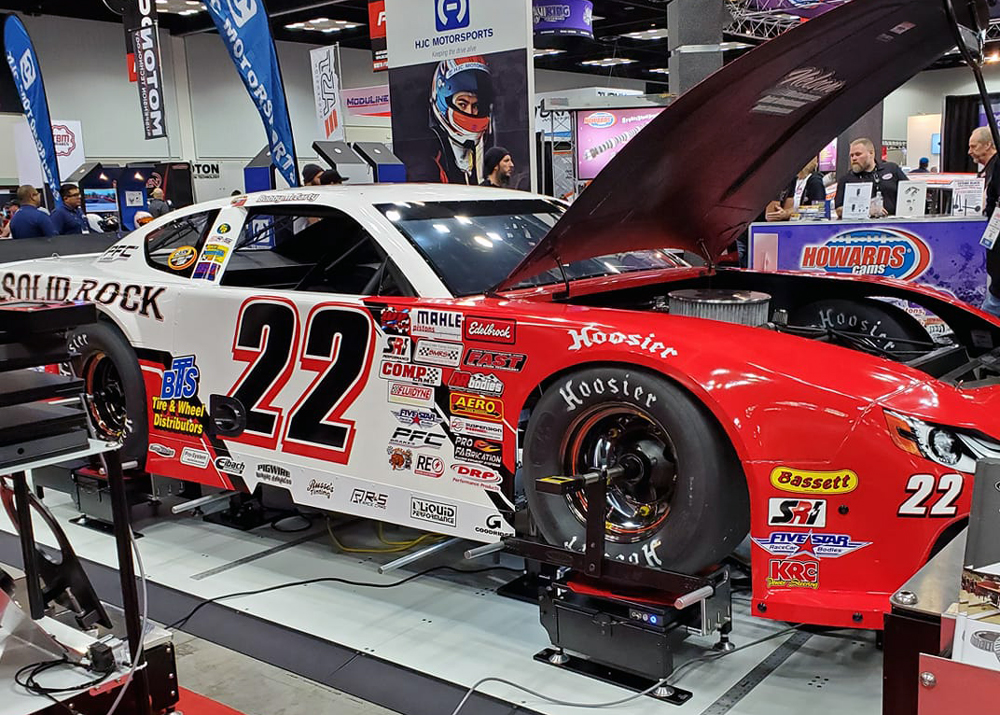 "Our team's goal is to simplify the most complicated parts of being competitive so that more people can be involved in racing," Doughton said. "Our products help shorten learning curves and reduce the investment in trial and error.
"DRP Performance recognizes that our industry needs an organization out there promoting the benefits of what we do to the rest of the country and world," he continued. "PRI fills this role well. When PRI offered the Founding Member program, it was an easy decision for us. We love the racing industry and want to support it in any way we can."

F&S Collision Repair Center Inc. is a husband-and-wife owned shop formed in 2002. The business now occupies 11,000 square feet in Troy, Missouri (northwest of St. Louis) and specializes in high-quality collision work. The company's motto is, "If you can tell we fixed your car when you get it back, we haven't done our job." 
Chris Fetter's pride in his work, his company, his family and his community is evident. F&S supports multiple community organizations including the local Rotary International and the Chamber of Commerce. Fetter and wife Shan's two youngest sons, Brandon and Derek, work in the family business. The boys learned the trade when they were young and built cars that won at local car shows and the NOPI Nationals. One of the boys' creations even landed a cameo in a Honda commercial.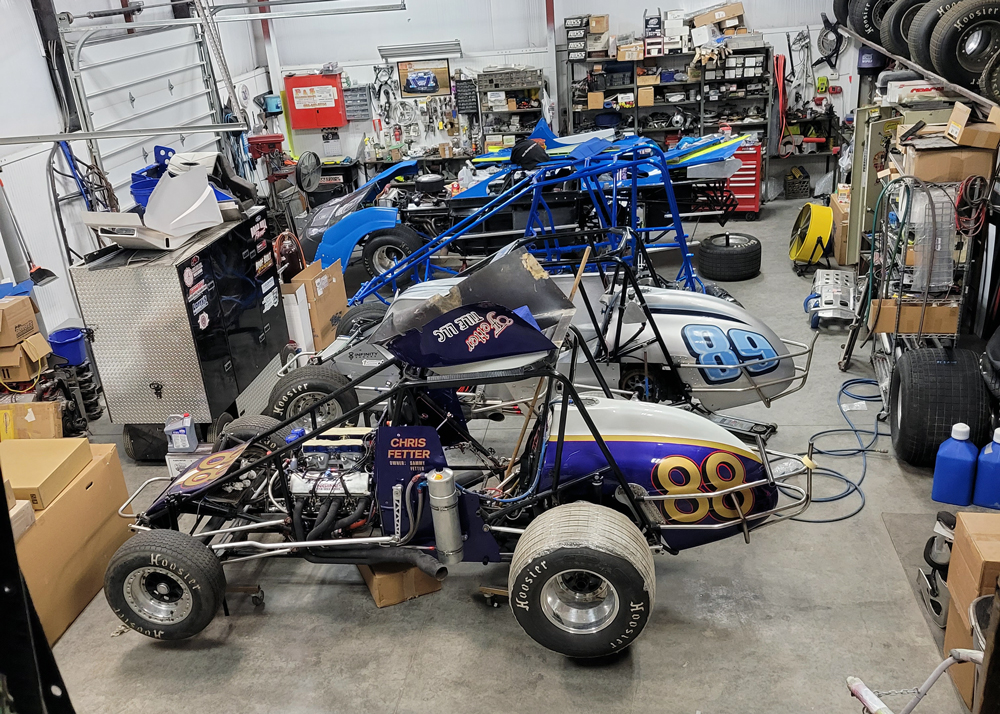 F&S works diligently to put just about any vehicle back on the road. The company's services range from paintless dent repair to fixing vehicles involved in major collisions. The company also has the capabilities and room to complete repairs on motor homes, over-the-road trucks, and its home county's emergency vehicles, ambulances and fire trucks.
The Fetter family has always been involved in racing. Chris currently races against Derek in the dirt late model division. Chris said he became a Founding Member "because I've been a spectator, sponsor, mechanic, engine builder, fabricator, car owner and driver. I have been on every side of the fence, so I have experienced just about everything someone could in motorsports. I want a say in the way the motorsports industry moves forward so that racing can be affordable, and that we have a level playing field that's exciting for spectators to enjoy." 

Founded in 1993, QA1 is now an industry leader in performance shocks, suspension components, composite driveshafts, rod ends, spherical bearings and related accessories. The company has remained a dedicated member of the motorsports community since its inception. Some of QA1's first products were circle track shocks and related components.
QA1 has since expanded its expertise to include shocks and fabricated components for street performance, pro touring and drag racing enthusiasts. This includes everything from individual components, such as tubular control arms, K members and trailing arms, to full-vehicle suspension systems.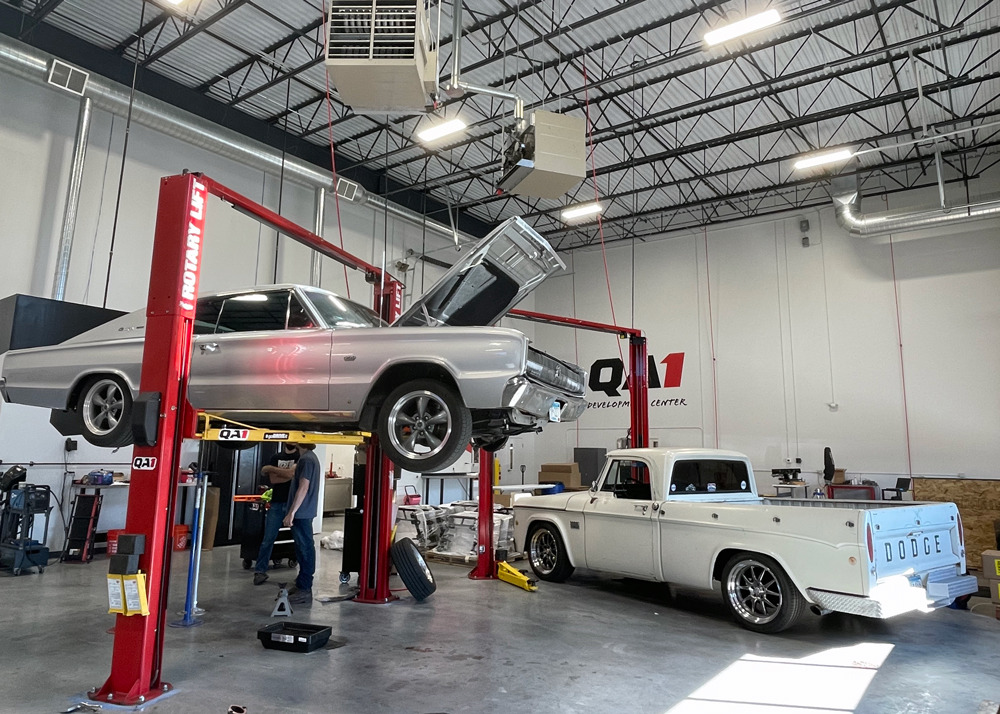 The company operates out of its office and 100,000-square-foot manufacturing space in Lakeville, Minnesota. The state-of-the-art facility includes a complete line of CNC machines, hydraulic presses, filament winding and laser cutting equipment that permit all-inclusive shock absorber, suspension component and composite driveshaft manufacturing and assembly operations. QA1's quality system is certified to the ISO 9001 standard.
Melissa Scoles, president/CEO, at QA1 told PRI, "Many different forms of racing have made up the core of our business for decades. Many QA1 team members spend their time in the garage getting ready for race day or bringing their family to events to pass along the tradition to new generations of enthusiasts. Committing QA1 to become a Founding Member made sense to me both on a business and personal level."