THE SCIENCE OF SPONSORSHIPS
Image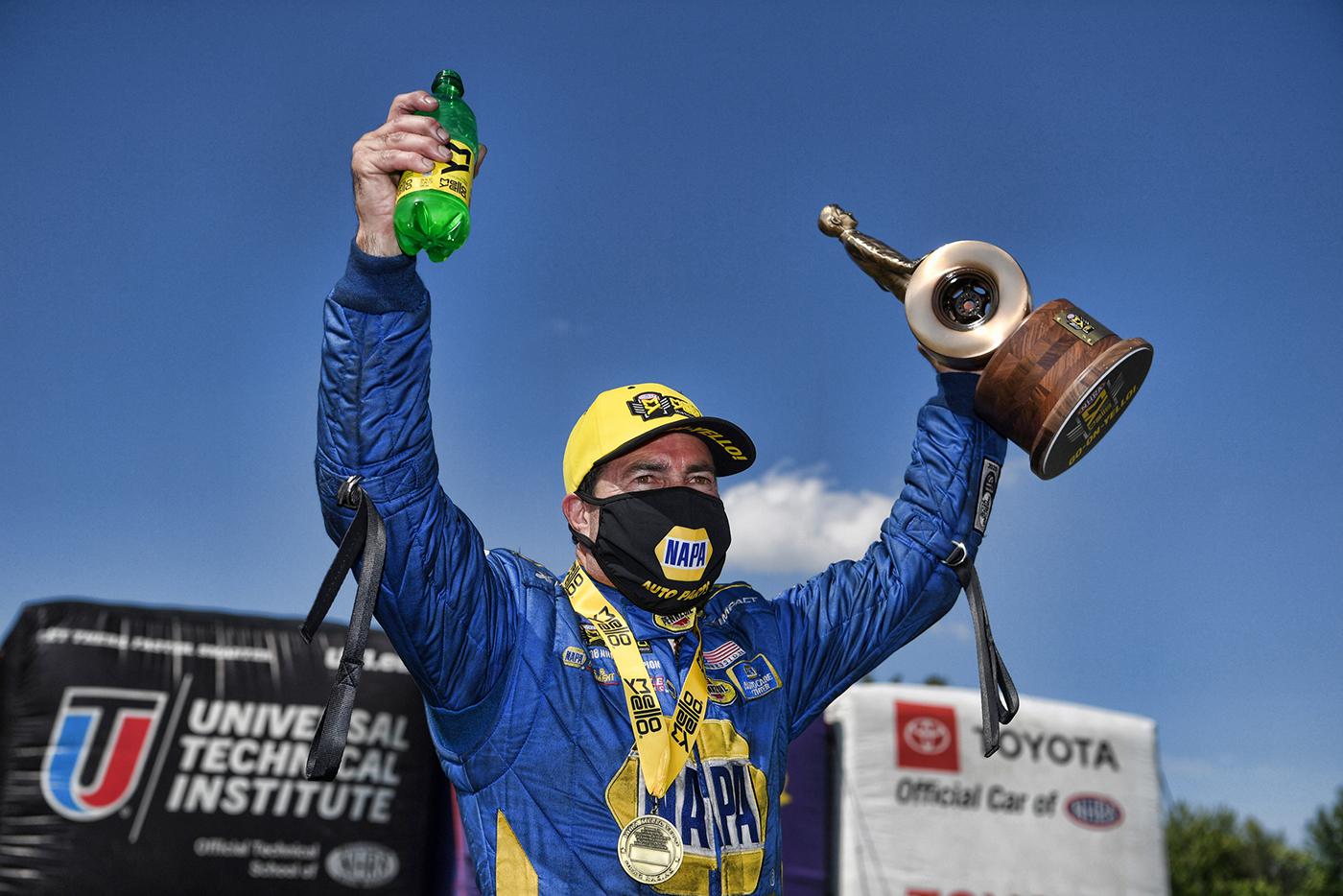 Transform a partner agreement into a relationship that benefits all parties.
As the industry seeks to make headway in the era of COVID-19, sponsorship agreements continue to play a pivotal role in the overall health of motorsports—perhaps now more than ever before. Whether we're talking about grassroots circle track events or top-level open wheel competition, racing ultimately requires a way to make the math work.
"It's the lifeblood of motorsport, and it always has been," said Todd Stonis of Sport Dimensions, Denver, Colorado. "Without it, you're not on track. And I think because of that, the relationship between sponsors and the teams runs even deeper here than it does in other sports. For motorsports, it's part of the DNA."
It's a simple concept: Sponsorships help bridge the budget gap for teams while providing effective marketing for brands that want to get the word out about their products. But a fruitful partnership is comprised of more than just statistics, a payout, and a signature on the dotted line—it's a lasting relationship that ideally provides tangible benefits for all parties involved. And as we discovered during our discussions with industry experts, there's often a lot more to that than initially meets the eye.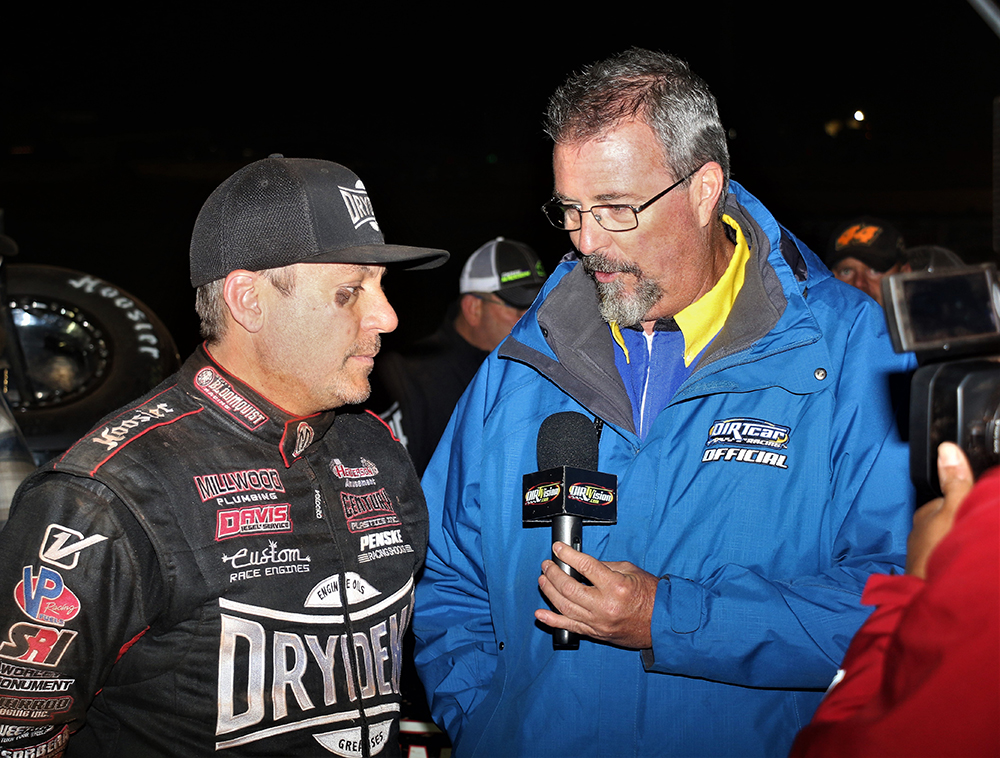 FOUNDATION OF SUCCESS
As Jackie Ressa of Contingency Connection's grassroots Racer Rewards program in Kingsport, Tennessee, explained, the roots of an effective sponsorship agreement are usually established before ink is ever set to paper. "The goal is to put together something that's truly beneficial for all parties involved. That's the path to a long-term agreement. It has to be something that fosters the same level of commitment from everyone. You should never ask for more than you're willing to give yourself, whether that's time, energy, effort, or anything else. And that applies to both sides of the equation."
That's particularly important in agreements where racing products play a role. "It needs to be a two-way street, where the teams want to take a product on that's going to help them succeed," said Tom Bogner of Lucas Oil Products, Corona, California. "If they're going to make a move from one brand's product to another's, they want to make sure it's the superior option—something that's going to help them win even more. That means that these companies have to make sure they're keeping up with everyone else in that market so that those teams want to take that product on."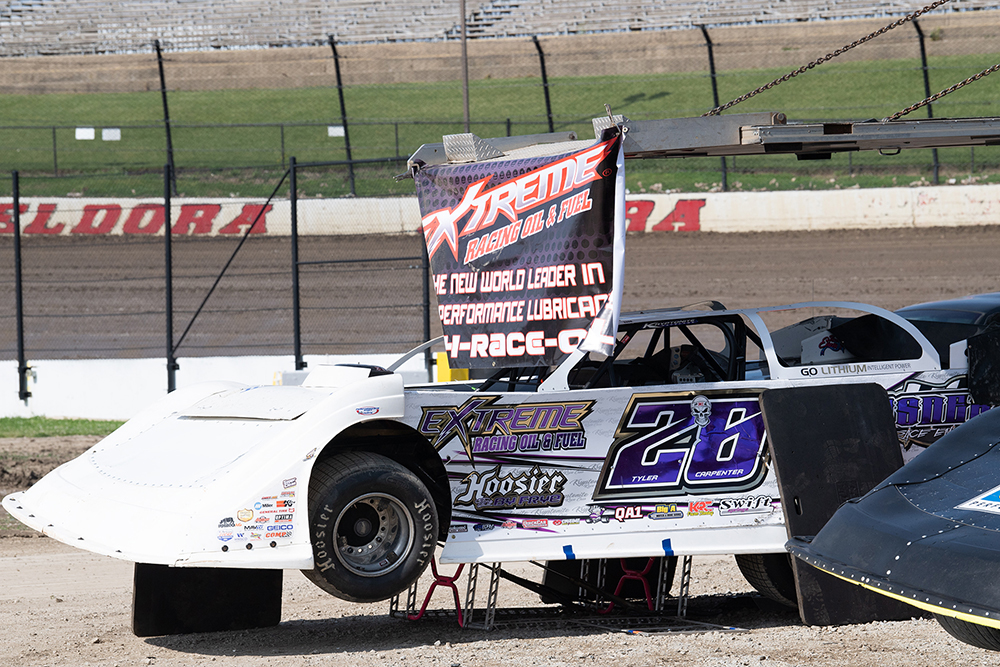 Stonis noted that, for endemic brands, motorsports is often a proving ground where product performance can prove crucial to the life expectancy of an agreement. "Maybe in lieu of cash, the sponsor is providing intellectual property or engineering support, and working with the team to elevate their competitiveness with that product. If it enhances their performance, it gives you as a sponsor great stories that you can tell, and anything that provides a team with an advantage is going to be appreciated. Technical support is very valuable, especially to smaller teams that are working with limited resources," he explained.
That support can also help cement lasting agreements at the upper end of the motorsports spectrum as well. "A great example of that is our affiliation with Richard Childress Racing," Bogner said. "That partnership brings a lot of value to them and they know it. In the past, they've sent Cup engines to us so we would be able to test a sample before we shipped something to them. These days they're doing the dyno testing on their end, and then they'll send us back photos of camshafts and any other critical areas after the teardown so we can evaluate how those specialized formulas are performing and make adjustments as needed."
In other situations, starting off on the right foot can be as simple as a clear statement of what's being brought to the table. "An agreement should have a detailed list of benefits, something that explains exactly what you're getting," said Eric Zimmerman of Finish Line Motorsports Marketing, Scottsdale, Arizona. "At our company, we have an art department that will create a rendering of the race car that shows exactly how it will look on the track with the sponsor's branding on it, along with the team shirts, the banner on the pit wall, and so on. And on the team's side of the agreement, the expectations don't necessarily have to be a check. Depending on the type of company they're working with, it could be lodging, food for the crew—something that would otherwise be an expense for the team anyway. That can prove to be very important for them."
Ressa also said that it can take some time to see an impact once an agreement has been set in motion, and sponsors can set themselves up for failure if they expect too much too soon. "I don't think generalities are wise—you need to be as specific as possible about what you expect and when you expect it," she explained. "But the timeframe also has to be realistic—I've seen sponsors get involved with racers and/or race-marketing programs, and give them maybe one season to impact business. That might not be enough—I think that it's typically the second year where they start to really see results. You're promoting an idea, and often educating, the first year, and you reap the benefits the second year."
DERIVING VALUE
Motorsports industry veteran Alex Striler, a PRI Trade Show Speaker on sponsorships and author of Motorsports Marketing & Sponsorships, says there are two key types of assets that a team or property can offer sponsors, both of which should be taken into consideration.
"Tangible assets are easily measured and can therefore be quantified to come up with a fair relative value," he explained. "Those are things like logos on the race car, fire suits, helmets, crew uniforms and caps, website, hauler or semi, posters, hero cards, and that sort of thing. Intangible assets are not easily quantified, yet they can increase value significantly, like the team or driver's reputation, series prestige, networking opportunities, and positioning alongside strong brands and powerful partners. Think of intangibles as the sponsorship equivalent to the location factor in real estate. Personalities like John Force, Ken Block, and Travis Pastrana can create massive intangible value for their sponsors—even when they're not racing—because they have such strong and loyal fan followings."
He added that teams should approach sponsorship agreements with creativity if they want to forge a long-term partnership. "The press is always looking for an interesting story. If you're not giving them news through wins, give them something else to report. Effective sponsorships are unique. Companies aren't paying teams and properties to do what they can do on their own. Add value to brands by giving companies content, assets, and opportunities that their marketing team doesn't have access to or isn't already doing. If the media doesn't report on your performance at the track, create your own media to showcase your partners," Striler explained.
For sponsors, a partnership's worth can be measured in a variety of ways that don't necessarily translate to a spreadsheet. "Staying in regular communication about the goals and objectives you have as a sponsor, and making sure that those align with what the team's assets can provide, is very important," Stonis said.
"You want to avoid going back to an agreement and looking at every line," he continued. "It should be a broader relationship—the agreement is the foundation, not the bible. It's important to consider what your objectives are and understand what that team is able to provide to you. I think the ultimate goal is to engage your audience in an emotional way that you can't do otherwise. It's essentially an extension of your brand through these personalities that can bring excitement to your product."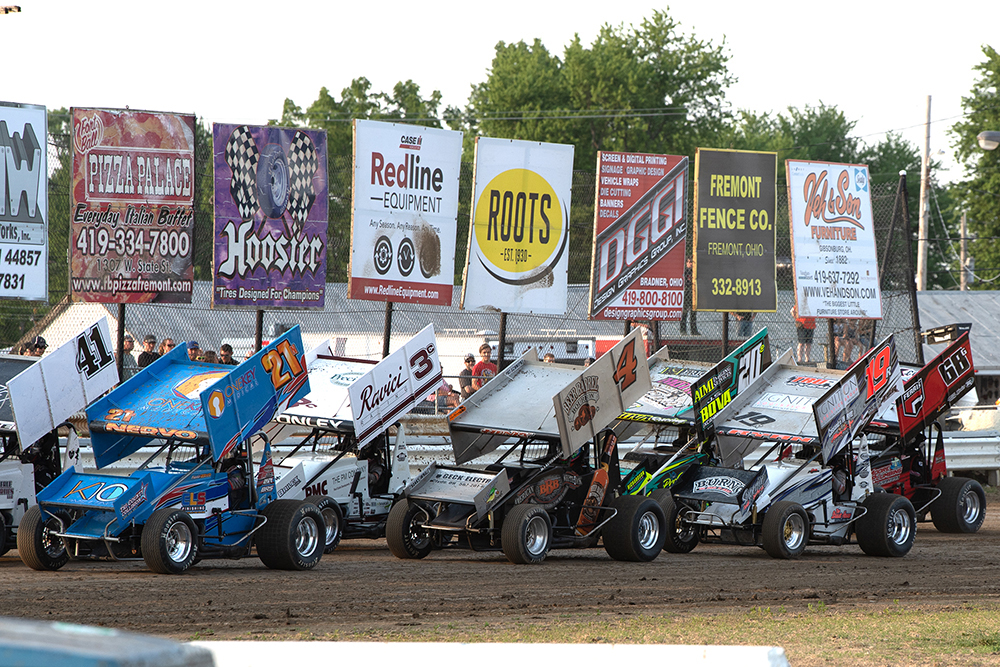 And, Zimmerman also reminded us that the traditional metrics are as relevant as ever. "Sponsors keep track of things like the number of minutes of television coverage your car received during a race and how many times a team sponsor was mentioned on the radio," he said. "Even a crash can have positive value—that can be several minutes of TV coverage, and that's worth a lot of money to a sponsor. And, of course, the competitiveness of the car is huge—in NASCAR, if your team is running in the top 10 you receive about 50% of the television coverage for the race. That's an invaluable amount of exposure."
BEST PRACTICES
As with any partnership, the ability to trust who you're doing business with is intrinsically tied to the success of the agreement.
"Do your homework—make sure the company, or team, or track closely aligns with the image and values that you want to portray," said Ressa. "And I think it's important to look at a sponsorship agreement as a complete marketing mix, so that includes social media and any other mediums that allow you to make a personal connection with potential customers."
Consistency is also very important, and that's a two-way street as well. "I see some manufacturers who get in a program for a year and then get out, and repeat that over the course of several seasons," she added. "I think there's something to be said for being a sponsor that racers and tracks can count on if companies want their programs to succeed."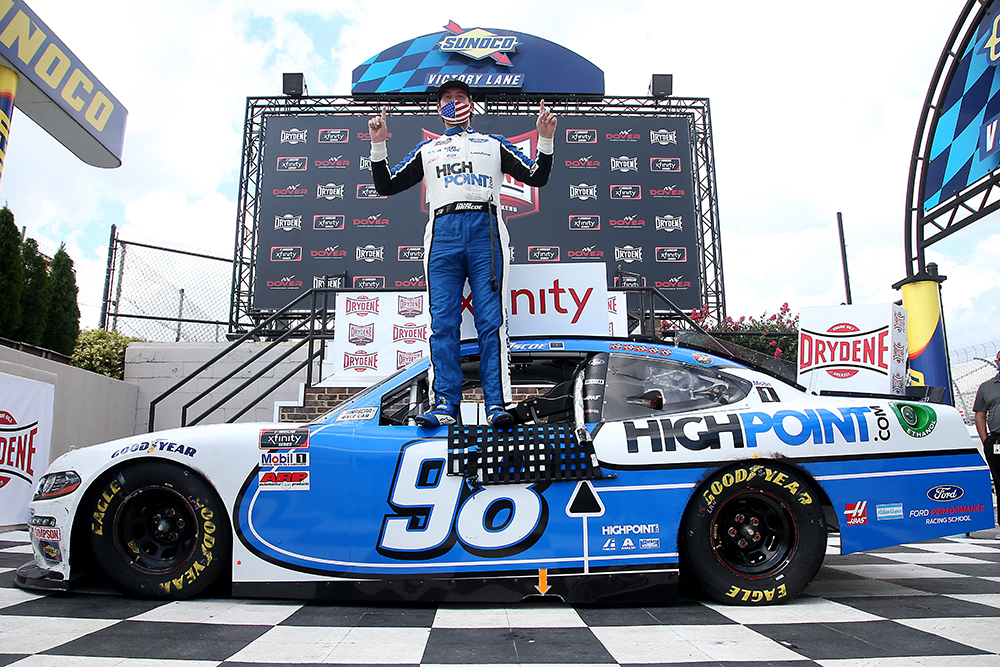 Stonis said that maintaining a strong focus on the core objectives outlined in the agreement will help keep things from veering off course. "It doesn't help anyone if the team has one measure of success and the sponsor has a totally different one. Understand the objectives and have them in writing. That way, when the reviews come up you'll all be looking at the same scoreboard."
Striler pointed out that while sponsorship brings with it significant risk, there are ways to mitigate it. "Every year new series emerge while others disappear. GRC, Lucas Oil Drag Boat Racing Series, and CORR all collapsed when fans, teams, and sponsors thought they were going strong. When marketing directors make significant investments in teams or series that don't perform, they put their careers on the line. That's why it is often easier for a team in a big series to get a large sponsorship than a team in a small series to get anything—the risk-reward tradeoff might not be there for the person making the decision to spend money. You need to minimize this risk to maximize their investment in your team."
He suggested an ongoing, proactive effort by teams and drivers to connect the brand to the team's successes as an effective way to do that. "Whenever you step on the podium, make the brand a winner, too. A good way to do this is by telling stories that include sponsors, so people will remember them—have a few good ones ready for every potential interview."
And that should be part of a larger overall mindset on behalf of a team or individual that focuses on leveraging their visibility to promote a sponsor's product in ways that the company cannot.
"Marketing directors and brands will pay for your ability to generate more sales in markets where they don't have better alternatives," Striler added. "Brands don't care how much your engines, tires, and travel costs are, they care how much their investment in your team will increase sales more and better than using the same funds to buy advertising. No smart brand will spend $100,000 to sponsor you for the potential to get 15 seconds on television if they can purchase a 30-second commercial spot on the same show for $1,000. The price of your sponsorship must be more attractive to them than the opportunity cost of doing something else. Show sponsors the value you can provide with everything you do."
Bogner concurred. "It's like, 'prove it to me.' I don't need racers looking for shortcuts, I need people who can show me a big reason to go back the next year, and multiple years after that."               
SOURCES





–
Alex Striler
alexstriler.com





Contingency Connection