Image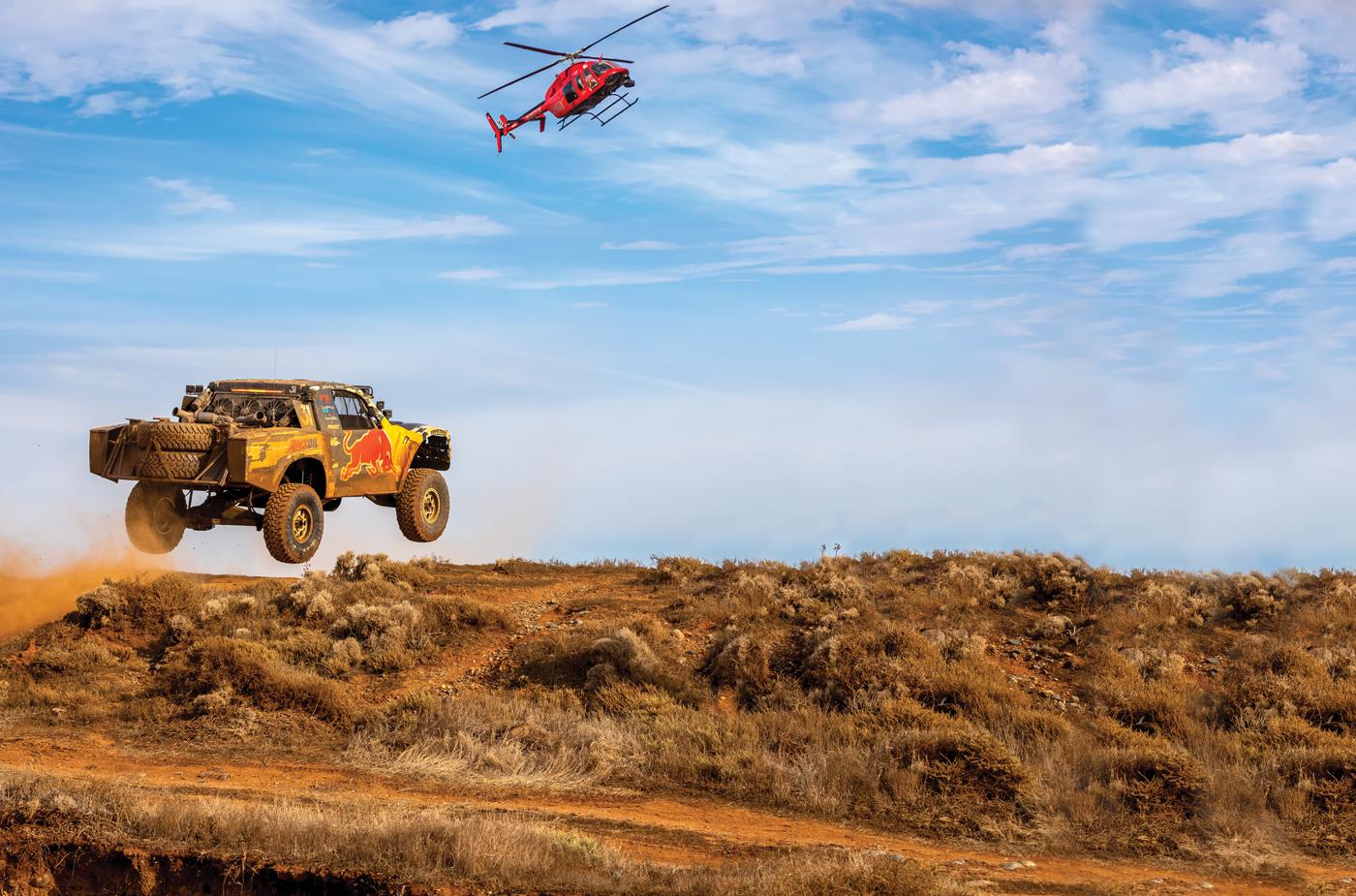 Interest in off-road motorsports was already on the rise prior to the COVID-19 lockdowns, but it boomed after folks around the country who were stuck at home began looking for ways to get outside and compete. While the industry is currently facing headwinds on several fronts, series organizers have been hard at work ensuring that the growth created during the pandemic is lasting.
By the time warmer weather started to arrive in the spring of 2020, enthusiasts and competitors across the country were ready to get out of the house. Months of federally mandated isolation had created a collective cabin fever of sorts, and many were in search of safe ways to enjoy the great outdoors with their families. Those circumstances led to a boom in sales across the off-road industry, and off-road racing saw a significant increase in interest in turn.
"Things were already on the upswing prior to COVID-19," said Greg Adler of Off Road Warehouse, San Diego, California. "After a brief initial dip during lockdown, that interest not only came back, it increased. People wanted to get out, whether that required outfitting their vehicles for overlanding adventures, or going out to the desert to race, or going out just to play. The enthusiasm just skyrocketed."
Jim Ryan of SCORE International in Reno, Nevada, noted that the timing also coincided with major announcements from OEMs that brought more visibility to the segment as well. "First, we saw dirt bike sales spike after being on the decline for many years, and UTV sales also continued to impact all aspects of off-roading, from weekend recreational usage to the full-factory support team now competing in the SCORE World Desert Championship series. But at the OEM level, we also had the introduction of new Ford F-150 Raptor models as well as the new Bronco, which provided a great increase in the visibility of off-road and its motorsports heritage. That brought with it another potential motorsports enthusiast base."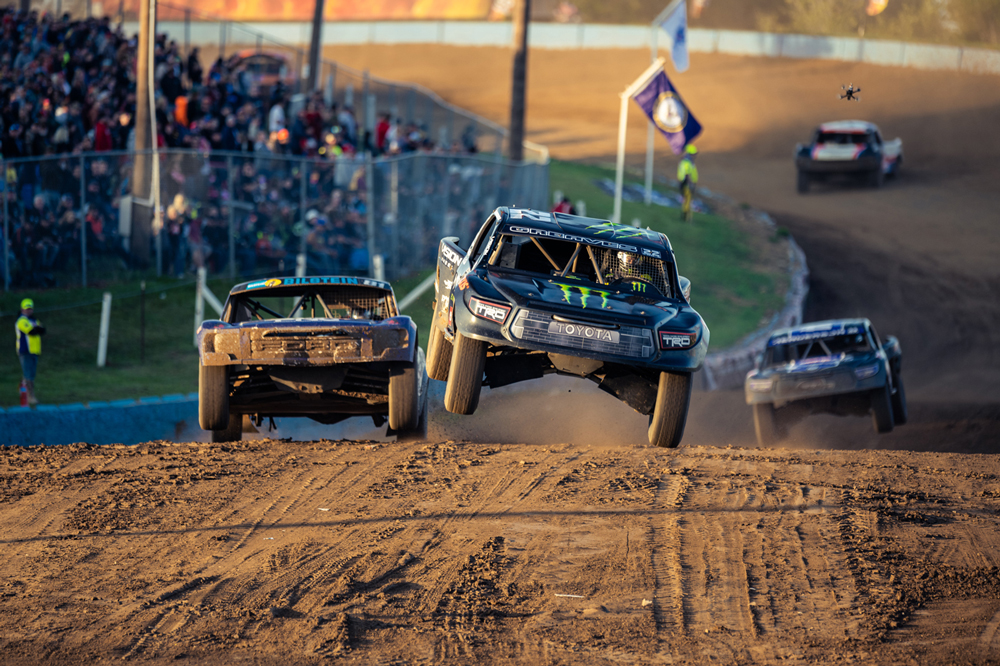 Two years later we're still dealing with residual fallout from the pandemic, but some sense of normalcy has returned to everyday life. Shuttered manufacturing businesses have re-opened, travel bans have been lifted, and spectators can fill the stands at events once again. While the removal of these restrictions has certainly made it easier for racing businesses to operate, like other segments throughout motorsports, the off-road industry now faces new challenges that threaten to walk back those gains. 
"I think one of the big concerns right now is the price of fuel," said Pete DeLorey of PDank Performance & Off Road Parts, New Franken, Wisconsin. "Turnout is still strong at these events, but it feels like it may be starting to have an effect in some areas." 
As the industry continues to navigate the tumult, sustaining the growth that the sport has enjoyed over recent years is a top priority for series organizers. That's led many to employ new strategies involving class structures, race calendars, and marketing tactics to not only keep fans engaged, but also ensure that racer feedback is being heard loud and clear.
Leading the Charge
Thanks to their impressive out-of-the-box capability and accessibility, UTVs have received a lot of attention in short course and desert off-road racing events. That trend continues today, but other off-road platforms are also seeing rising numbers. 
"UTVs probably benefited the most from the elevated interest in off-road during the pandemic, and that market is still just growing and growing," said Lee Perfect of Great American Shortcourse (GAS), Temecula, California. "We do especially well with a lot of the youth classes in general. We start racing them at six years old in a Polaris RZR 170, and we have three classes of trophy kart that are also doing very well. I think it really comes back to people wanting to get out of the house. We got new entries in each one of our classes from folks who were either new to short course or switching classes, but the UTV and youth classes are definitely leading the way for us."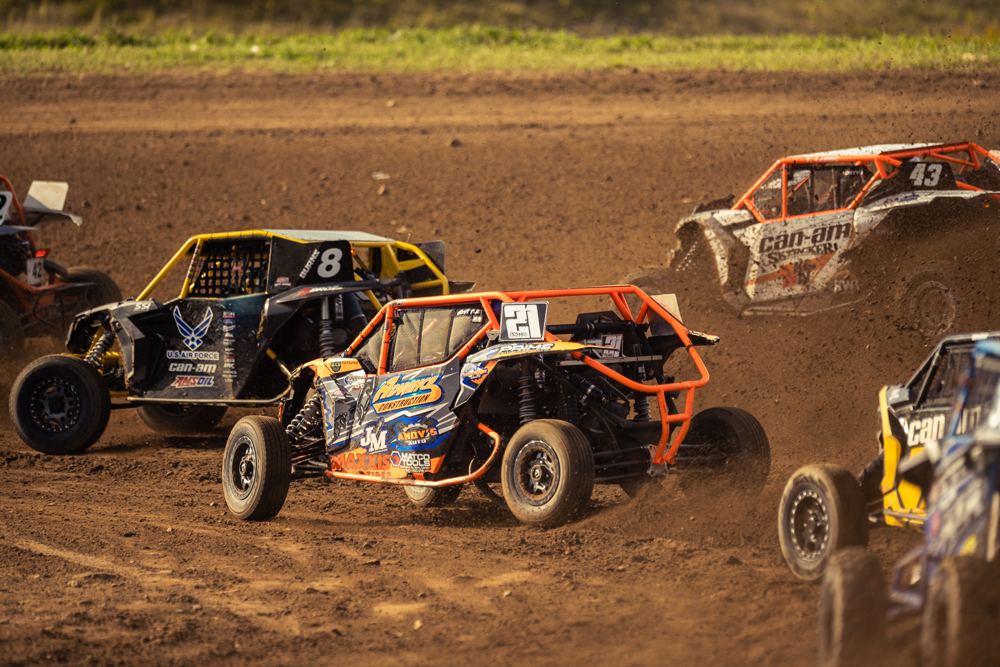 Affordability was already a strong driver of interest in the UTV segment, but the youth-focused options have taken that to another level. "The RZR 170 has made it easy for families who might not have been previously involved in motorsports to make that leap," said DeLorey. "Before COVID pricing hit, used models could be had for as little as $1,500 before you added in the cost of safety equipment. That level of cost made it accessible for a much wider range of people."
Adler said that short-course formats tend to be particularly appealing for families. "Parents seem to prefer it. Since it's a smaller track, it's easier for them to keep an eye on what's going on, and it's generally a good way to introduce kids to off-road racing. Series like WORCS [World Off Road Championship Series] also have courses that can be as long as five miles, and we tend to see the older kids and teenagers racing on those types of courses. It allows them to grow into the idea of doing those bigger desert races later on." 
Adler also pointed out that once newcomers are introduced to off-road motorsports, they tend to stick around. In the case of short-course racing, that's led many who may have been new to the sport a few years ago to now consider stepping up to a more sophisticated machine.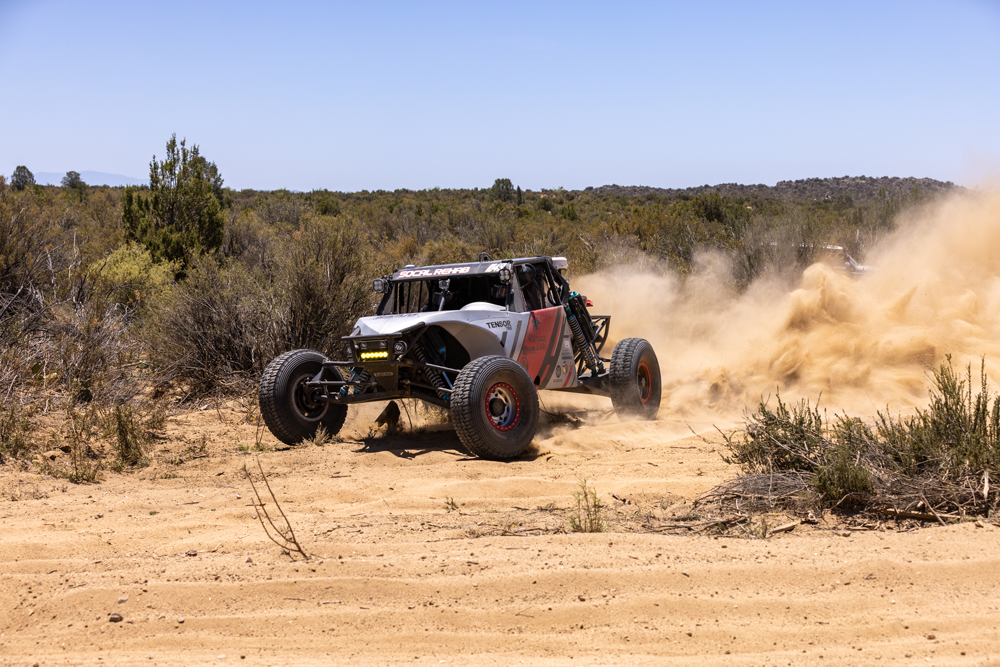 "Some of it comes down to age," said Perfect. "You have a bunch of young racers who're ready to move up to the next age group or make the switch to a different vehicle—we've definitely seen a few move into our UTV ranks. There are also some who have moved out of our Mod Karts into either the Pro Lite or Pro Buggy classes as well."
In that same spirit, DeLorey pointed to the Championship Off Road Series' new Pro Am class, which offers a middle ground between the sportsman and Pro Stock side-by-side classes. "They've had very high counts in both of those classes, so Pro Am was created as a way to put the sportsman racers who have a little more experience into a class that wouldn't require as much money to run in as Pro Stock does," he said. "The series doesn't have limits on how many entries they can have in a race, and it can get a little chaotic when you have 40 or more vehicles on track simultaneously. That tends to lead to a lot of yellow flags, so creating this new class helped reduce that."
Meanwhile, new platforms have also brought more excitement to top-tier classes. "The next generation all-wheel drive Trophy Trucks have now arrived and are dominating the premier SCORE Trophy Truck class with consistent overall race wins at the 2021 SCORE San Felipe 250, SCORE Baja 400, SCORE Baja 1000, along with this year's 2022 season opener, SCORE San Felipe 250," said Ryan. But beyond the introduction of these new AWD machines, SCORE has also expanded the Trophy Truck class structure to include more options for racers who're looking to keep costs in check.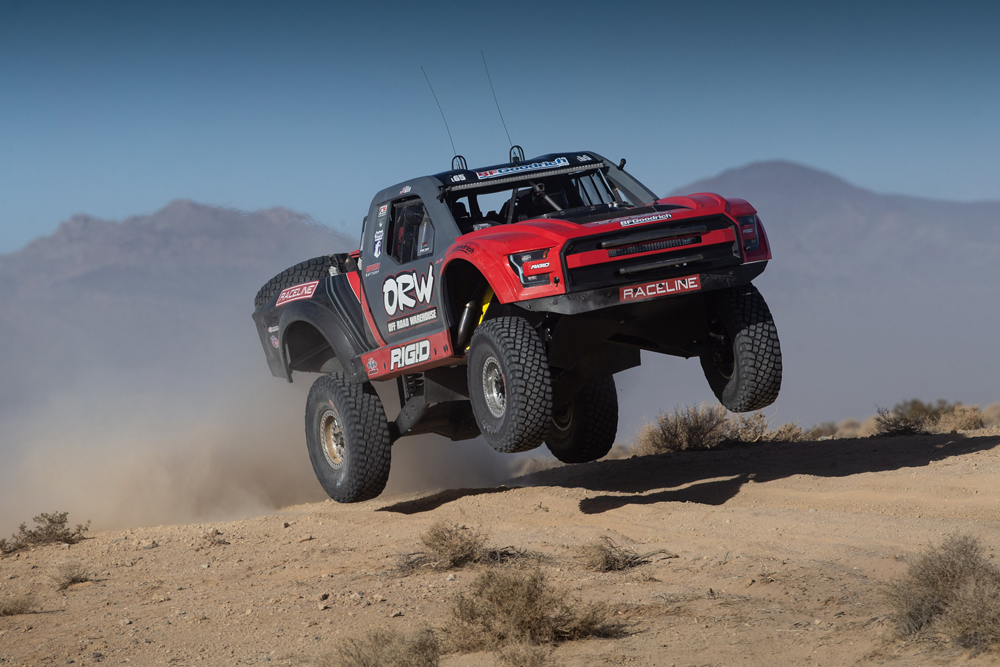 "The Trophy Truck Spec class is a good example of that," said Adler. "The trucks are similar to those in the main Trophy Truck class, but they use a spec LS engine, so you don't have to dig as deep into your pocketbook to compete at a very high level. That class continues to grow, and now we're seeing more entries in that class than in the top Trophy Truck class. Some series have introduced a Trophy Truck Legends class that's seen strong numbers, too." 
The Legends class is offered to drivers who are 50 years old or older, but the rules remain virtually identical to the main Trophy Truck class. That means that drivers who are eligible to compete in the Legends class could race in both classes without making any significant changes to their trucks. "At the most recent Baja 500, there were about 10 of the new all-wheel-drive Mason Motorsports trucks competing, which are generally considered to be the latest-and-greatest of the segment, and a couple of them were running in the Legends class," said Adler. "The vehicle platforms are evolving, and the series are evolving alongside them." 
Meeting the Challenge
With most of the biggest pandemic-related obstacles in the rearview mirror, series organizers are now focused on sustaining the growth seen over the past two years, but external factors still threaten to stall that progress. 
"We have 17 different classes now, and we're still seeing solid entries across the board," said Perfect. "People are getting back into their normal lives. A lot of them looked at 2022 and said to themselves, 'OK, let's run all the races and go for points.' A few will naturally drop off as the season progresses, and now there are concerns about fuel prices and the health of the economy that we have to contend with. People are feeling the crunch. So I've been looking to perhaps offset some of that with an extra ticket or two per entry. These are the types of incentives that we can provide without it costing us a lot of money, and hopefully they will help bridge some of those gaps."
DeLorey said that Championship Off Road has also implemented new methods of getting the word out and connecting with fans. "They're now doing podcasts with sportsman and pro-level drivers as well as 'meet the driver' interviews. This season they also partnered with FloRacing to provide live streams of the races, but social media still seems to be the primary driver for series awareness."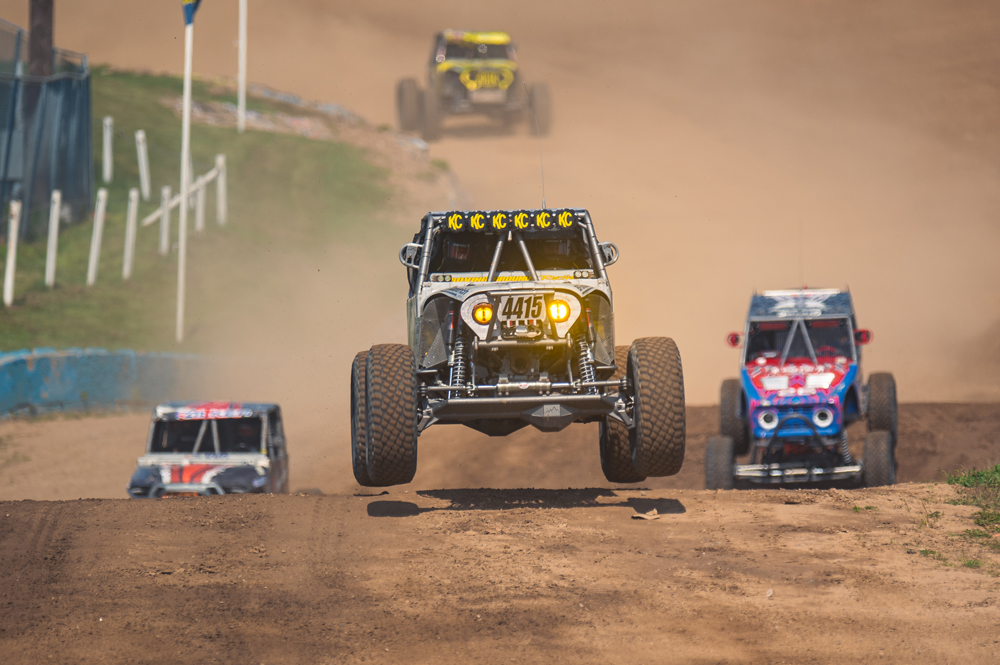 Adler said that social media content not only keeps fans engaged, it also provides value to sponsors. "The posts on Instagram, Facebook, and YouTube really help with visibility, and that's what the sponsors want to see. In some ways, the views have become more important than the race wins. People are seeing off-road racing in a whole new way. Now anyone with a smartphone is able to capture high-quality video and share it instantly. In the past, desert racing was about coming back from the event and telling some stories. Now if a Trophy Truck goes flying by a fan at 100 mph, it can be accessible to the world in a matter of seconds. Series' live-stream broadcasts have improved significantly, too. Events like King of the Hammers and the Mint 400 are setting the bar for live off-road racing coverage right now. They're using helicopters and drones to stay right on top of the action, and they're also capturing really high-quality video at the ground level. It's the next best thing to being there."
Adler also noted it tends to be more difficult to create and share content like this at events held in Mexico due to the differences in the country's cell phone and Internet infrastructure versus the United States', but Ryan told us that SCORE has been actively working to address that issue at its events. "Operating in remote areas in another country has always been a development process for us as we continue to zero in on what the technology and terrain will allow for." With that in mind, SCORE introduced new Starlink satellite systems in 2022 that were designed to provide uninterrupted communication and video feed from the course.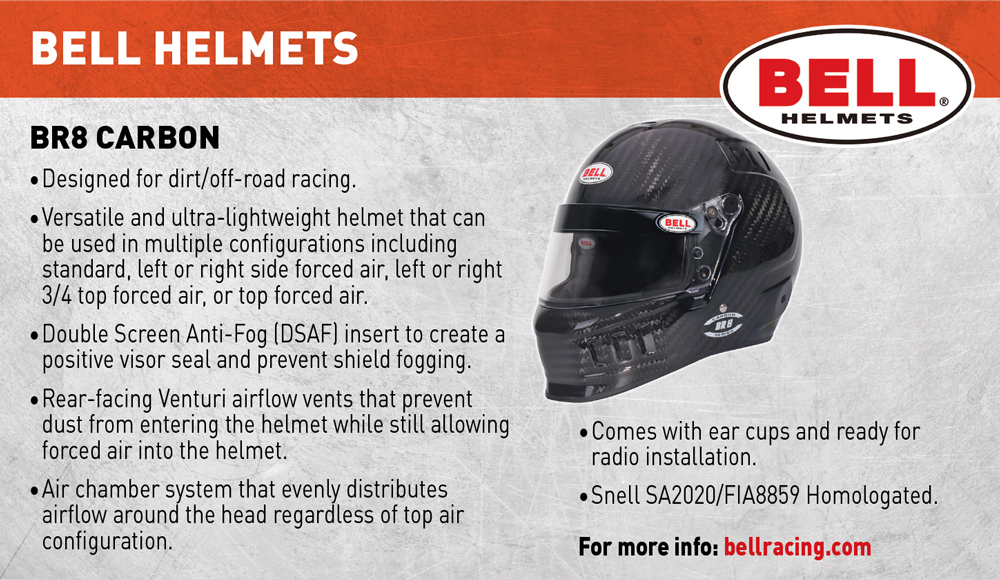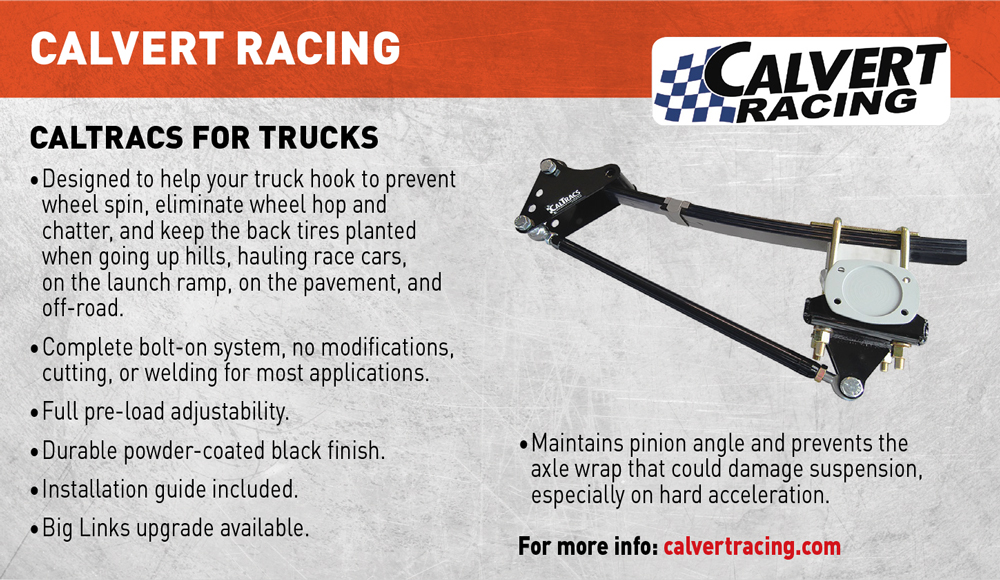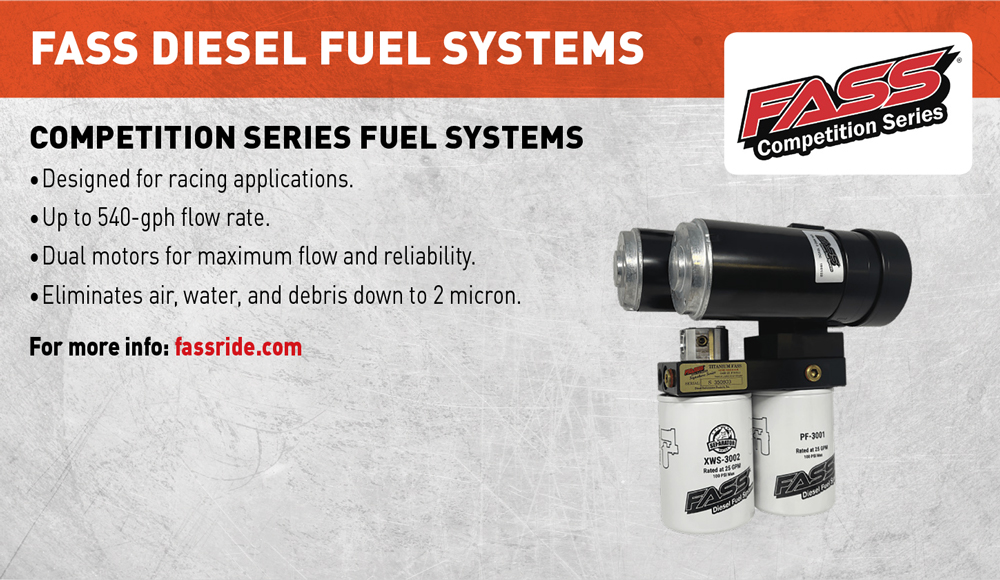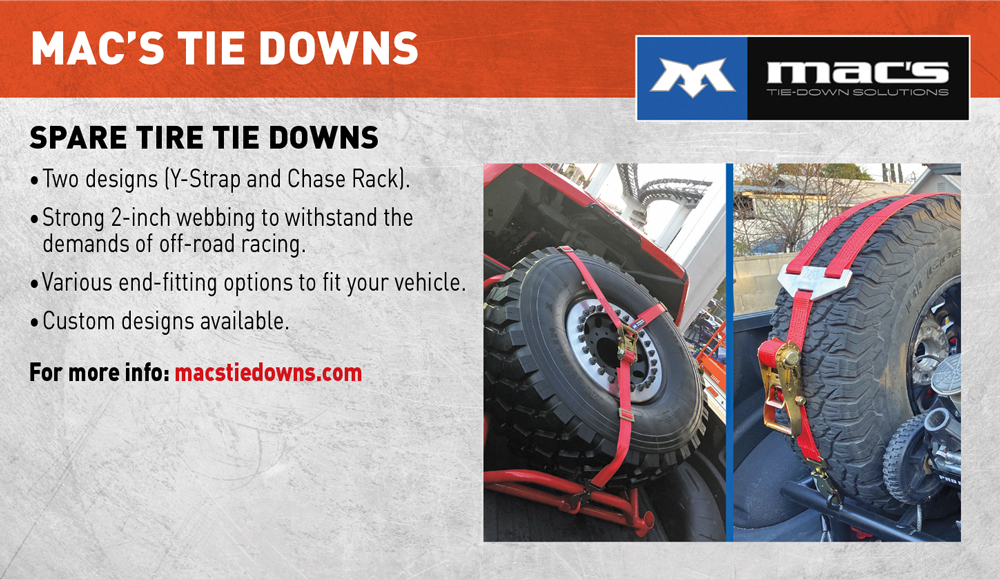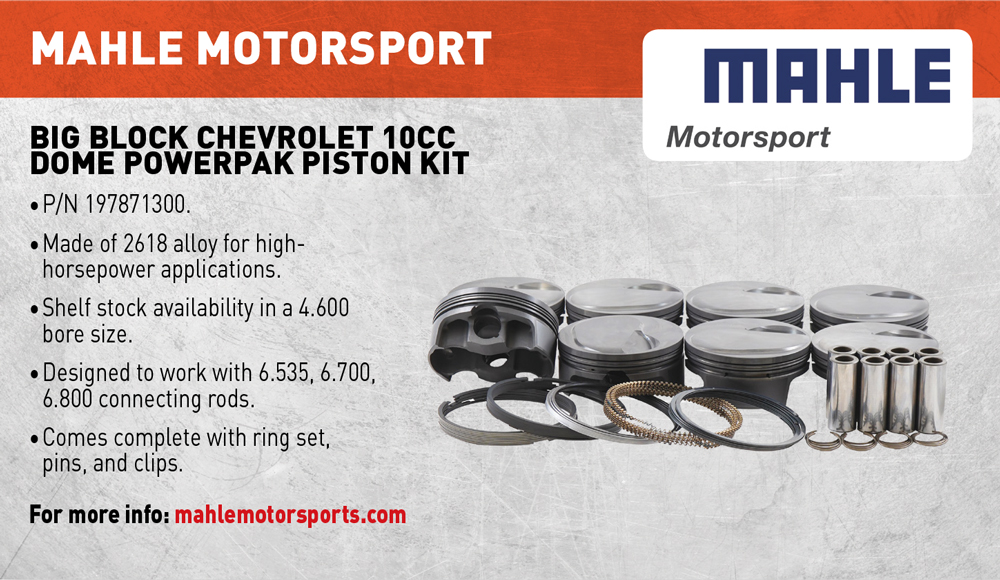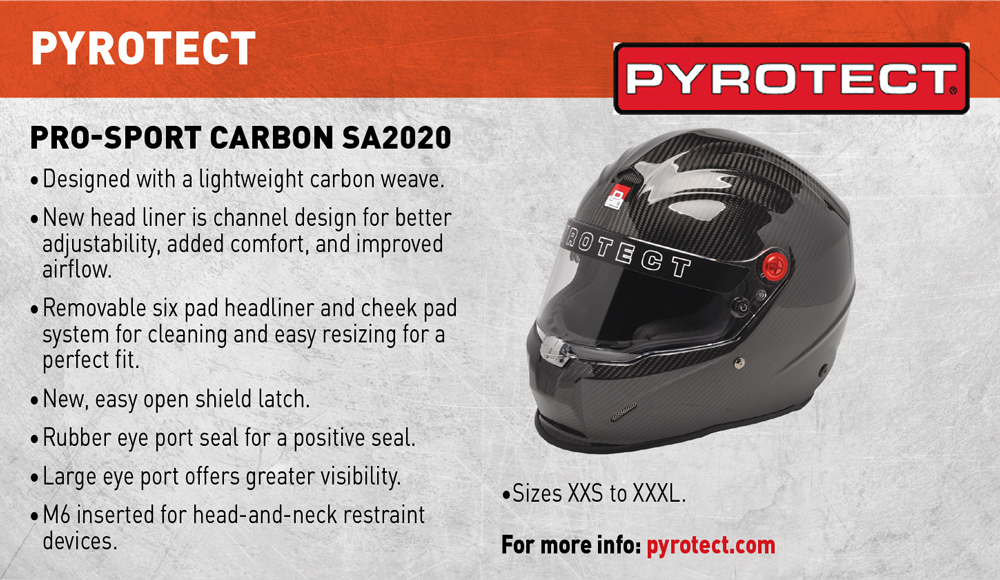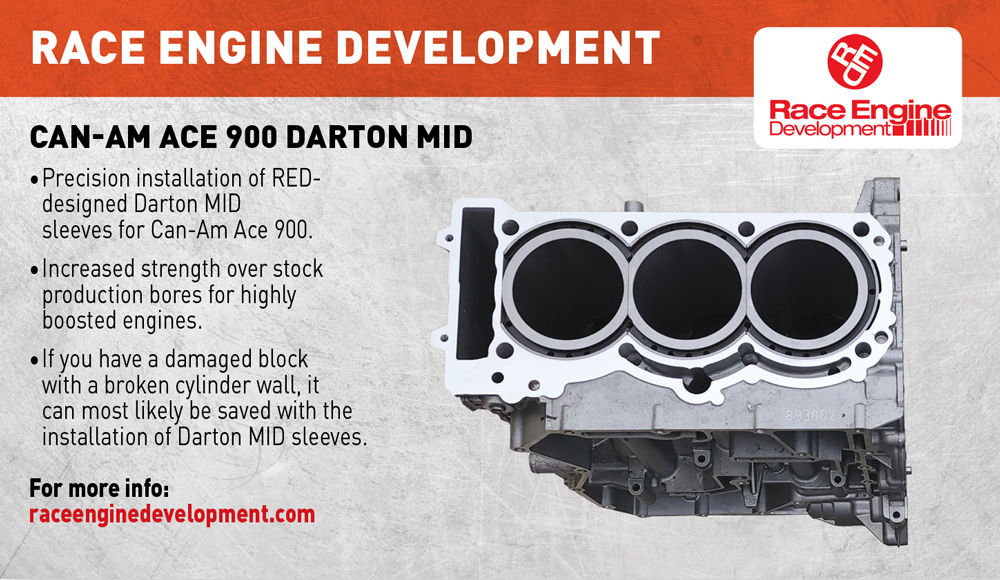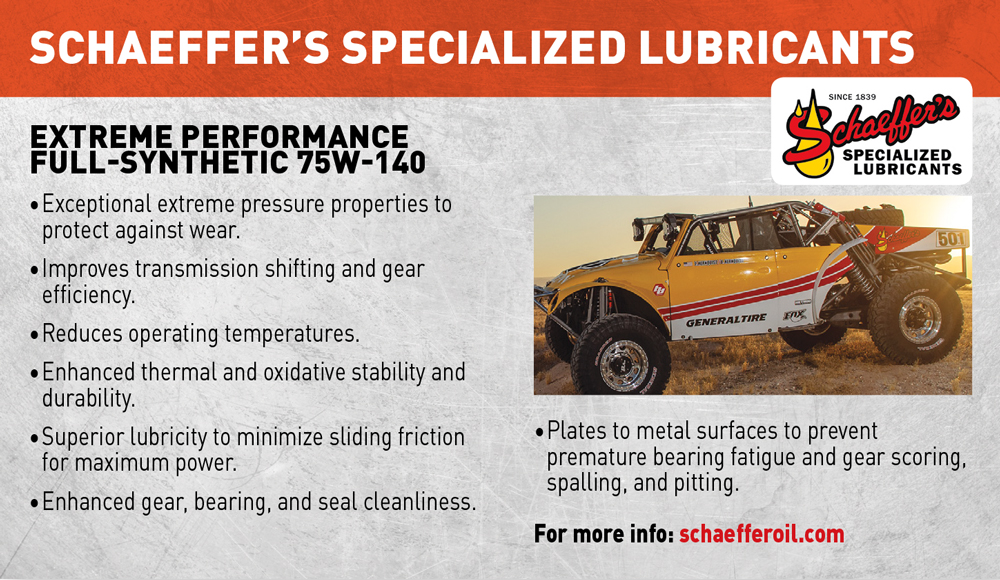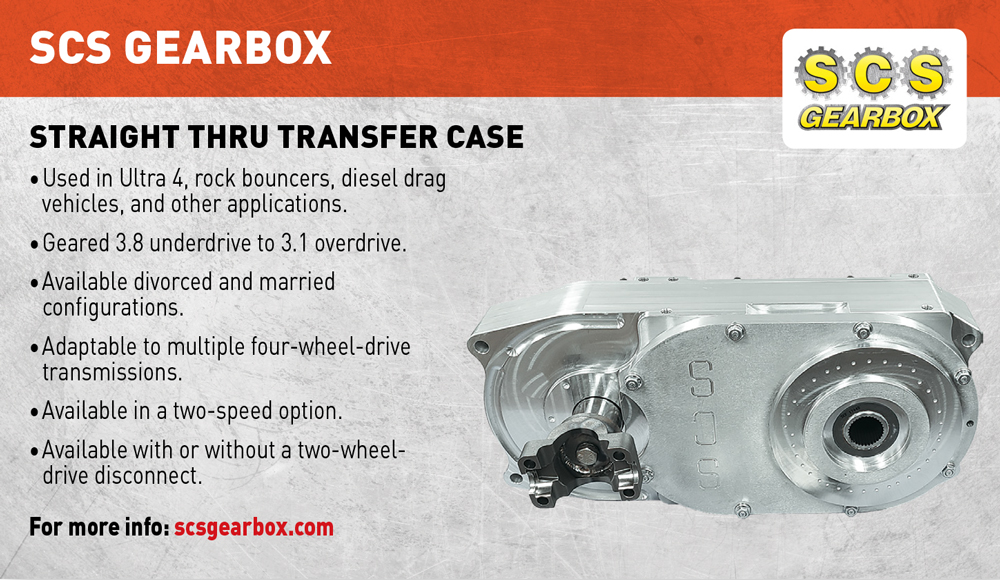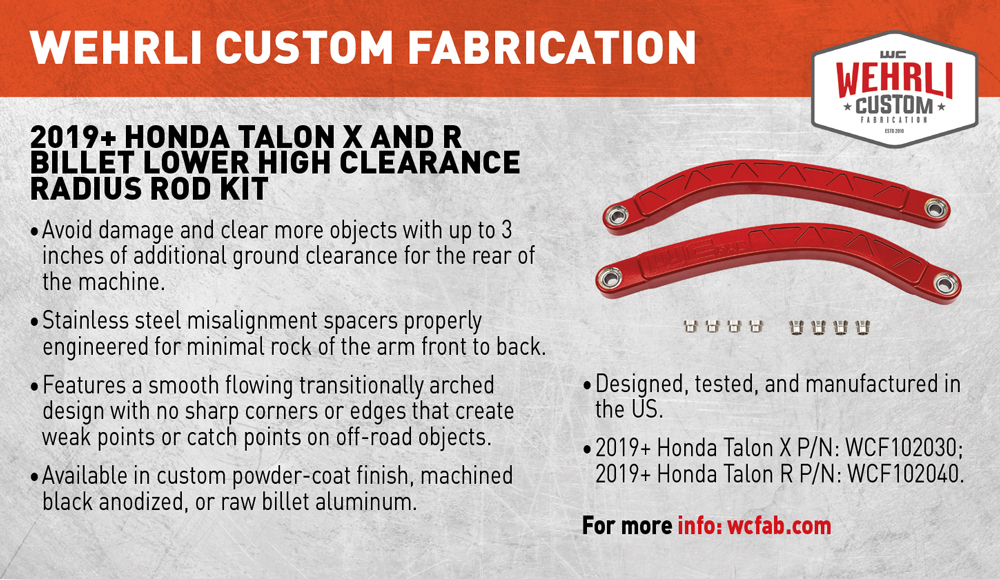 An Evolving Landscape
Perfect said that GAS added an extra weekend of competition to the 2022 race calendar above and beyond the four weekends and eight rounds of racing that the series offered last year, but he plans to take a measured approach to any changes in the roster of events going forward and decide how the series will expand based on feedback from his racers. 
"We wanted to take small steps coming out of the pandemic and get a really solid sense of things from our racers in terms of how much they wanted to do. Some want to go to a track in Utah, others are fine with sticking to our Southern California courses. We're also trying to co-exist with the Championship Off Road Series back east and not step on their race dates, and that can be tough to do in the summer. It's kind of a balancing act, but ultimately, I want the racers to have a say in it."
Perfect added that a larger regional reach is a long-term goal for Great American Shortcourse, and collaboration with Championship Off Road is on the table as well. "There's long been talk of doing a combined race with them. There are a lot of hurdles involved in it, but I'm down to do it, and I think they are, too. I think it just comes down to the costs involved for the racers and how we'd go about making it all work. But that's still a possibility down the road." 
DeLorey said that he expects interest in off-road motorsports to remain high over the coming years, especially within the UTV segment. "As long as the factory and aftermarket support stays in the UTV side of things, that segment will continue to grow. I don't think it has plateaued just yet."
SCORE is already taking the necessary steps to bring the next generation of vehicle technology on board. "We're seeing continued interest from many new vehicle manufacturers—along with the traditional big OEM manufacturers—in our electric class," said Ryan. "And there's interest coming from technology companies that are developing electric battery systems as well. They want to learn more about how to make them survive in the most grueling endurance conditions, so just completing the course would be a landmark occasion."
Sources
Great American Shortcourse
greatamericanshortcourse.com
Off Road Warehouse
offroadwarehouse.com
PDank Performance & Off Road Parts
pdankoffroad.com
SCORE International
score-international.com