Image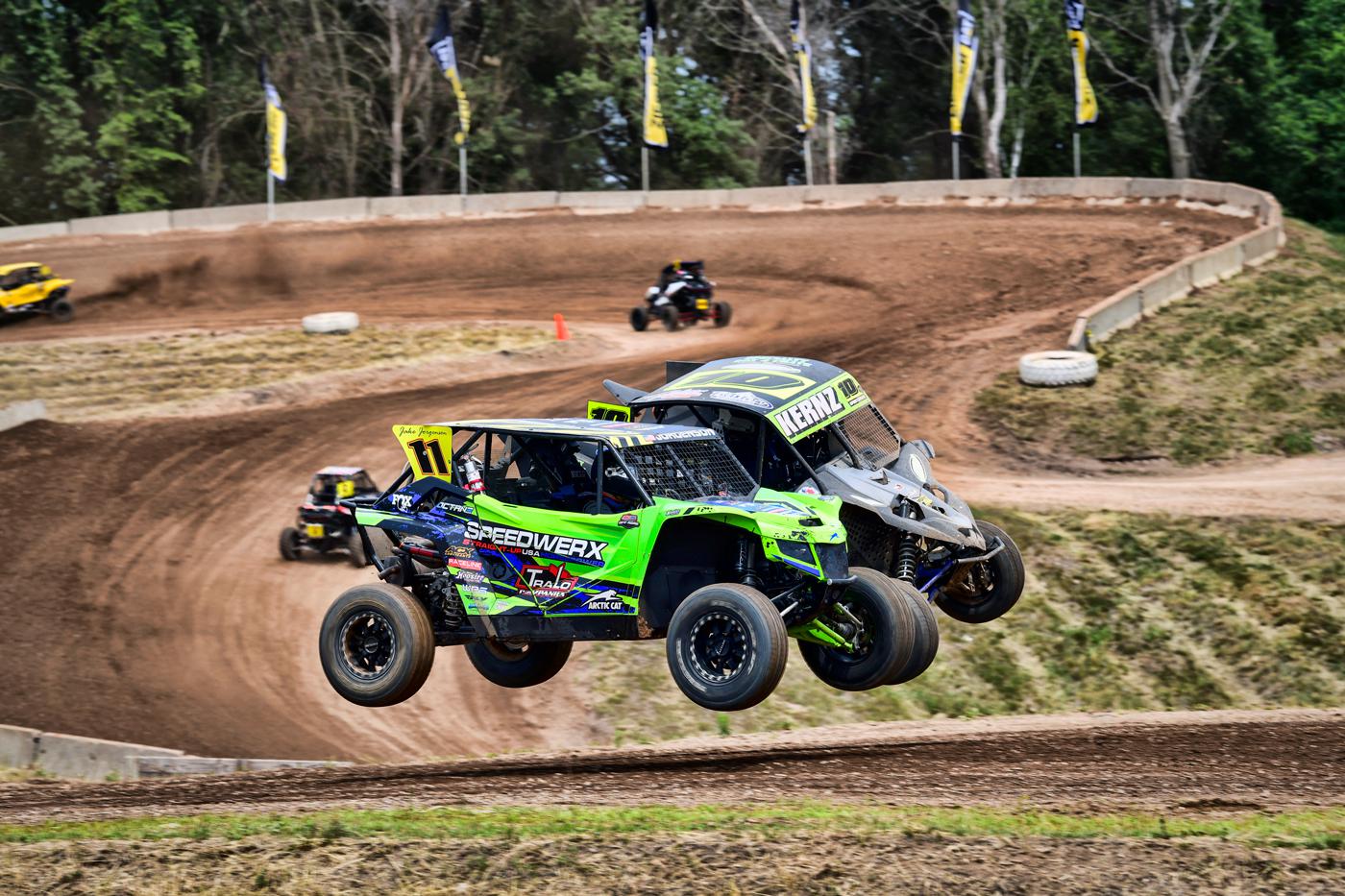 Photo courtesy of AMSOIL Championship Off-Road
Affordability, competition, and technology are driving the segment's popularity, and creating newfound opportunities for those who can provide meaningful race services.
Although it took some time for side-by-sides to earn their rightful place in motorsports, few can deny they've helped transform the off-road scene in recent years.
"Five years ago, they were basically considered beefed-up go-karts by the other classes," said Justin Smith of Shock Therapy, Phoenix, Arizona. "But they got better so much quicker than I think anyone expected them to. Now it's certainly the segment with the most growth, and typically the largest car counts wherever you go, whether that's SCORE, Best In The Desert (BITD), or somewhere else. And it's probably one of the most competitive classes, too."
Increased manufacturer involvement has been a key factor in that competitiveness, but these factory-level efforts have also upped the ante in turn. "Back in the day, the UTV guys kind of had to band together because we really had no other choice," explained Nate Martinez of Team Alba Racing, Santee, California. "SCORE and BITD obviously have a giant UTV following now. They have great turnout. But I also know that there are a lot of people out there who are having a hard time getting into the sport now because the factory involvement has significantly raised the costs required to be competitive." 
But as with any racing discipline, a bit of ingenuity can go a long way, even in the production stock classes. For those looking for inroads into side-by-side racing, the specialized needs of these platforms—and the rule sets they must adhere to—guide the demand for components and support. 
Powertrain
While endurance-style desert racing formats continue to see strong interest, short-course UTV racing is becoming increasingly popular in various parts of the country. "I've noticed that a lot of the woods racers have transitioned into short-course recently," said Alex Reed of CT Race Worx, Monroe, North Carolina. "I think a big factor there is the ability to be on TV, and the fact that you can run in front of fans who can see 90% of the track from one position. The format allows for a lot more visibility." 
But the two formats tend to favor different tuning strategies when it comes to UTV powertrains and their continuously variable transmission (CVT) designs. "Whether you're in a stock class or an unlimited class, everyone is running a CVT," said Dustin Boyko of Trinity Racing, Huntington Beach, California. "The drive belts in these transmissions are designed to be the weakest link in the chain. It's a lot less expensive to change a belt than it is to replace a transmission. The factory ones are typically made for engines that are making 100, maybe 120 horsepower, but the turbo models are making quite a bit more than that now, so the belts needed to get better. Ours use different rubber compounds and different internal cords that allow enough slip to prevent failures but provide enough traction to efficiently put the power down. Those compounds and cords also prevent the belt from retaining too much heat, which can lead to a belt failure. If you have a belt failure, you're dead in the water. I carry two spare belts with me all the time, just in case. You never know, and you don't want to be stranded." 
While CVT belts are designed to be a sacrificial component in the driveline, a belt failure in the middle of an event can ruin a team's race, so finding a balance between performance and durability is crucial. Smith told us that clutch kits play a key role in that. 
"The clutches are an item that everyone spends time on," he explained. "Making sure that your clutch tuning is dialed in is hugely important, because if it's not, you're going to blow a belt. And I think that the durability of those belts really has more to do with clutching than the design of the belt itself. These belts are designed to handle 600 horsepower. What it really comes down to is whether or not the vehicle is tuned properly to keep heat out of the belt at an acceptable level. Heat kills those belts, and the only way you really get heat in the belt is from incorrect clutching."
Reed said that improved clutching can also yield significant performance increases with no other changes. "For example, with the 2020 Maverick X3, Can-Am made some significant changes—a different engine with more power, and different clutching. If you change just the clutch kit on one of those cars, it will show an increase of 10 horsepower on the dyno. So you can over-work the belt and make more power if that's the goal, but with that comes more heat."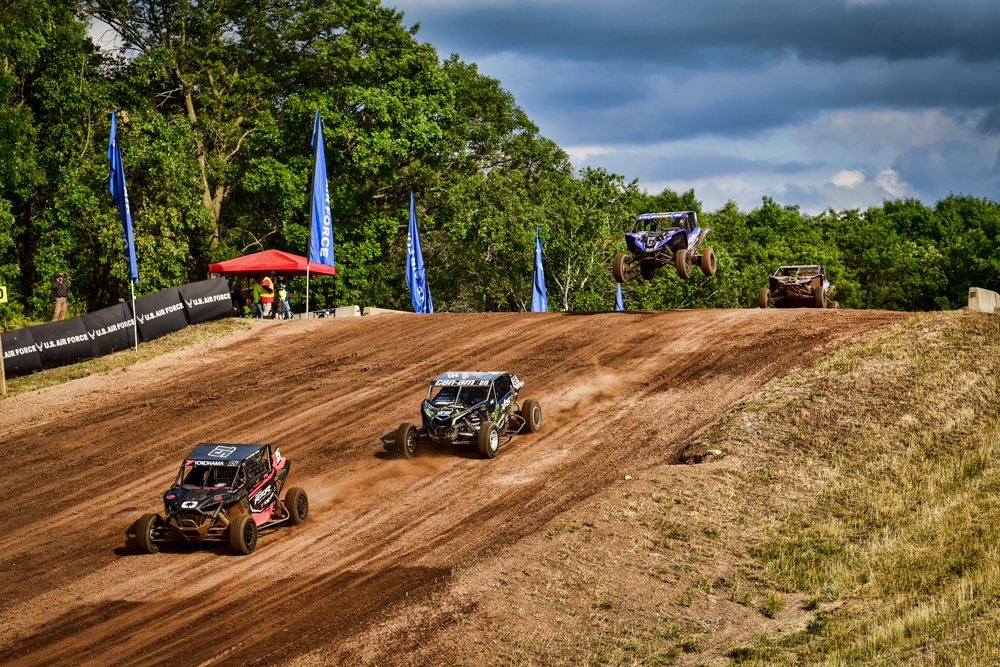 That's where things get interesting: An aggressive tune makes more power but will shorten the belt's longevity, while a conservative tune improves durability. Which approach makes the most sense often comes down to race format. "It's about making sure it lives for that race," Reed said. "A short-course guy might run for 10 minutes, but the desert guy is running for 10 hours. So the priorities are different." 
And as Smith pointed out, the transmission tends to be the focal point in UTV powertrain tuning because of the limited amount of changes to the engine that are typically allowed outside of unlimited classes. "With a class like Pro Turbo, you're using a factory crate engine that's sealed. The only things you're allowed to do are injectors and an ECU flash. But that's also the only thing you really need. Our Can-Am makes 330 horsepower to the crank with just a flash and bigger injectors on an otherwise stock engine."
Chassis and Suspension
As with most off-road racing disciplines, breaking parts is more or less unavoidable in UTV racing, particularly chassis components. "You're smashing into rocks constantly out on course," Boyko noted. "So wheels and tires take a lot of damage and need to be replaced often." 
Martinez said that abuse tends to drive racers toward multi-piece wheel designs. "The wheel market is big. Wheels are getting damaged left and right in this kind of racing. I think that having a good three-piece wheel is a huge benefit to a racer because they can replace individual parts of the wheel as needed rather than the entire thing. If you damage a cast wheel you don't really have any choice but to replace it."
The beating doesn't stop at the wheels themselves. Parts like A-arms, ball joints, tie rods and axles are also in demand. "Racers are upgrading to long-travel boxed-arm systems, they're stepping up to big CVs and axles, and they're moving to big billet hubs with big bearings," said Smith. "The most amount of money is being spent on getting components not to break."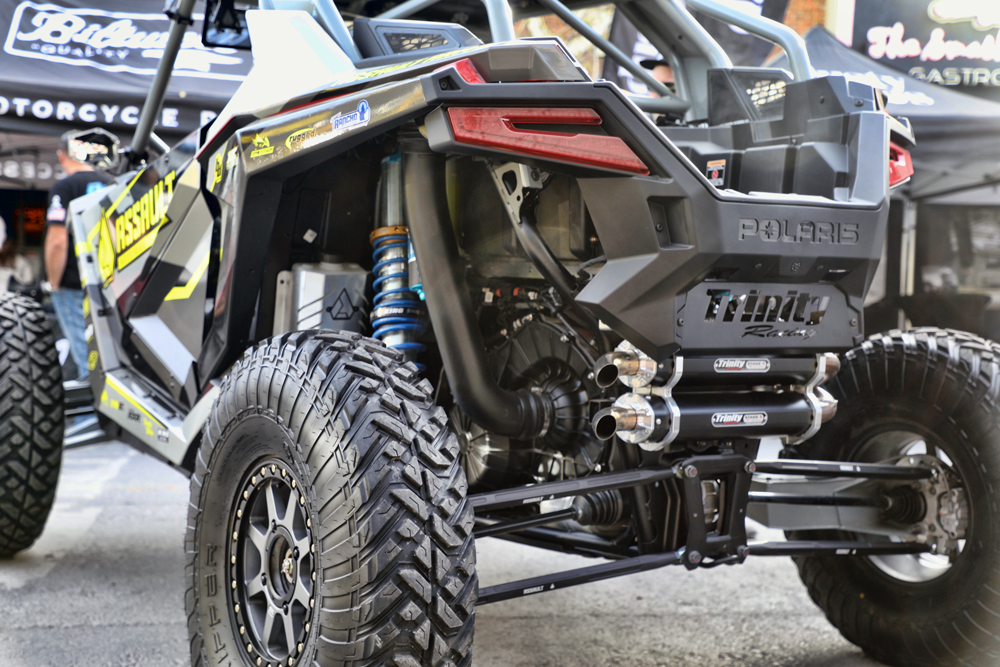 Reed said that it's really a matter of moving well beyond the expected use-case of these machines. "A lot of stock components just aren't going to take the abuse that these cars go through. Control arms tend to be a weak point, so we jump to a thicker wall material and use chromoly to get the most strength out of the part with the least amount of weight." 
With limited drivetrain modifications allowed, UTV racers largely focus on chassis tuning to maximize performance. "Not many people are leaving their suspensions stock and going out racing these days. It just won't be competitive," said Smith. "In the stock classes, most guys go for a spring kit and shock valving, and hopefully they're working with someone who has some experience on the motorsport side of things, someone who understands car setup. But the guys that are super-fast are spending a lot more time on it. They're working with shock specialists to tune their setups at every single race. Two weeks before the race they're verifying what they have, or they're making changes from the last race to hone in on it. The fast half of the upper-tier racers are constantly tuning their cars with specialists. They're spending the same amount of time on that suspension tune as the Trophy Truck guys are."
Yet as the capability of these vehicles continues to evolve, the stakes are being raised in turn. "As these cars get faster, safety is being scrutinized more and more," said Martinez. "I think there are very few manufacturers of aftermarket roll cages that have any sort of roll-over protection certification right now." 
The Road Ahead
While the horsepower levels are now starting to plateau after years of significant increases, the evolution of UTV racing is far from over. "The progression of power is starting to calm down a bit," said Reed. "I think the fight now is for durability, and the transmission is a big part of that. Belts continue to be an issue, so I think the next big change is going to be moving away from belts entirely. I wouldn't be surprised if the next big, bad vehicle from Polaris or Can-Am came with a dual-clutch transmission rather than a CVT."
He also expects to see more manufacturers lean toward vehicle offerings with a semblance of race tuning, but only to a manageable degree. 
"I think it's about refinement at this point: The differentials are going to get more durable, driveshafts are going to be stronger, axles are going to be beefed up. People are running King of the Hammers on 35-inch tires with these things. The spindles, hubs and bearings were never designed to have that much mass and leverage on those components. But while these manufacturers built their cars with racing in mind because that's a key marketing element for them, they can't build race-specific vehicles. They need to be able to sell these vehicles to a wider audience," Reed added. 
Meanwhile, Smith sees big improvements coming on the technological side of the suspension systems, "things like live valve shock systems and terrain-following adaptive systems. Whoever can get behind the tech side of things is going to have a major advantage. It requires a major investment, but it's where things are going. I think that might be difficult for some of the smaller UTV businesses to do, but I could imagine a larger company like Holley Performance venturing into that space.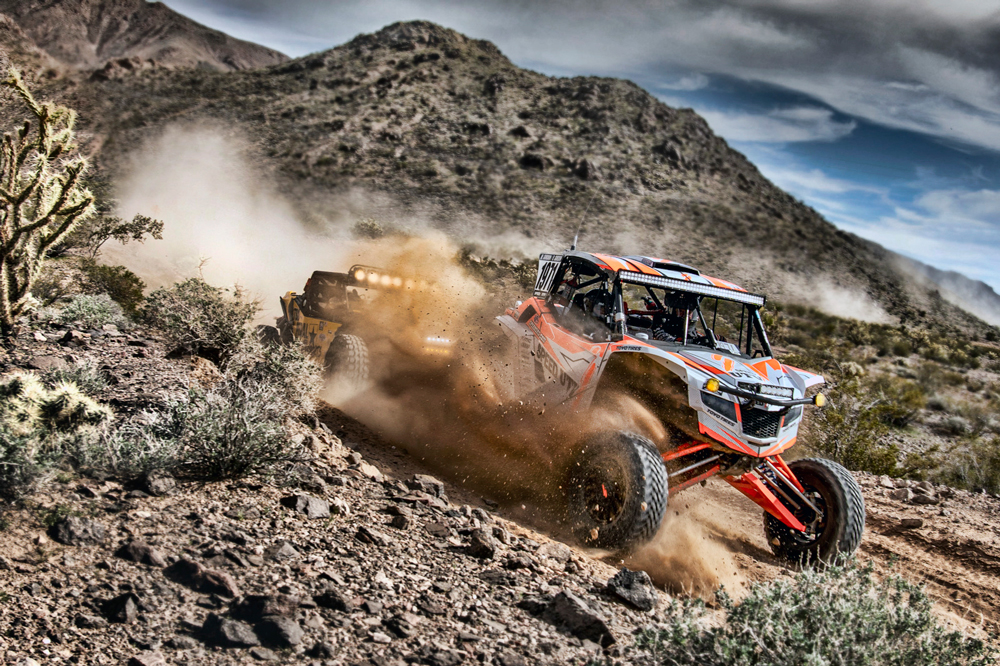 "Communications are also hugely important," Smith continued. "Radios are a constant source of frustration for teams in endurance races due to range limits caused by the terrain. But satellite systems are getting more affordable every day, and an always-on connection can be the difference between a win and a DNF. For example, at the SCORE San Felipe 250, I think our satellite system was a crucial factor in our win. It's an extremely rough race, and you do have to save the car to a degree. We had two or three close competitors, but rather than trying to over-drive them and break the car because we were unsure of where they were, our team was able to track their progress and could communicate that to me in the car so I could conserve it when their pace slowed down. After the race was over, the front differential went out while we were putting the car on the trailer."
Regardless of what the future brings, one thing everyone can agree on is that the UTV craze shows no signs of slowing down. "For the most part I think that the 'race on Sunday, sell on Monday' philosophy remains true here," said Martinez. "Granted, having that racer there to do part promotion and show that it works is very important, but the typical UTV buyer is still where the money is for these companies. Annual UTV sales are going great, and they're only getting higher and higher. Right now, product availability is the biggest problem for most of these manufacturers."
SOURCES
–
CT Race Worx
ctraceworx.com
Shock Therapy
shocktherapyst.com
Team Alba Racing
teamalbaracing.com
Trinity Racing
trinityracing.com