Image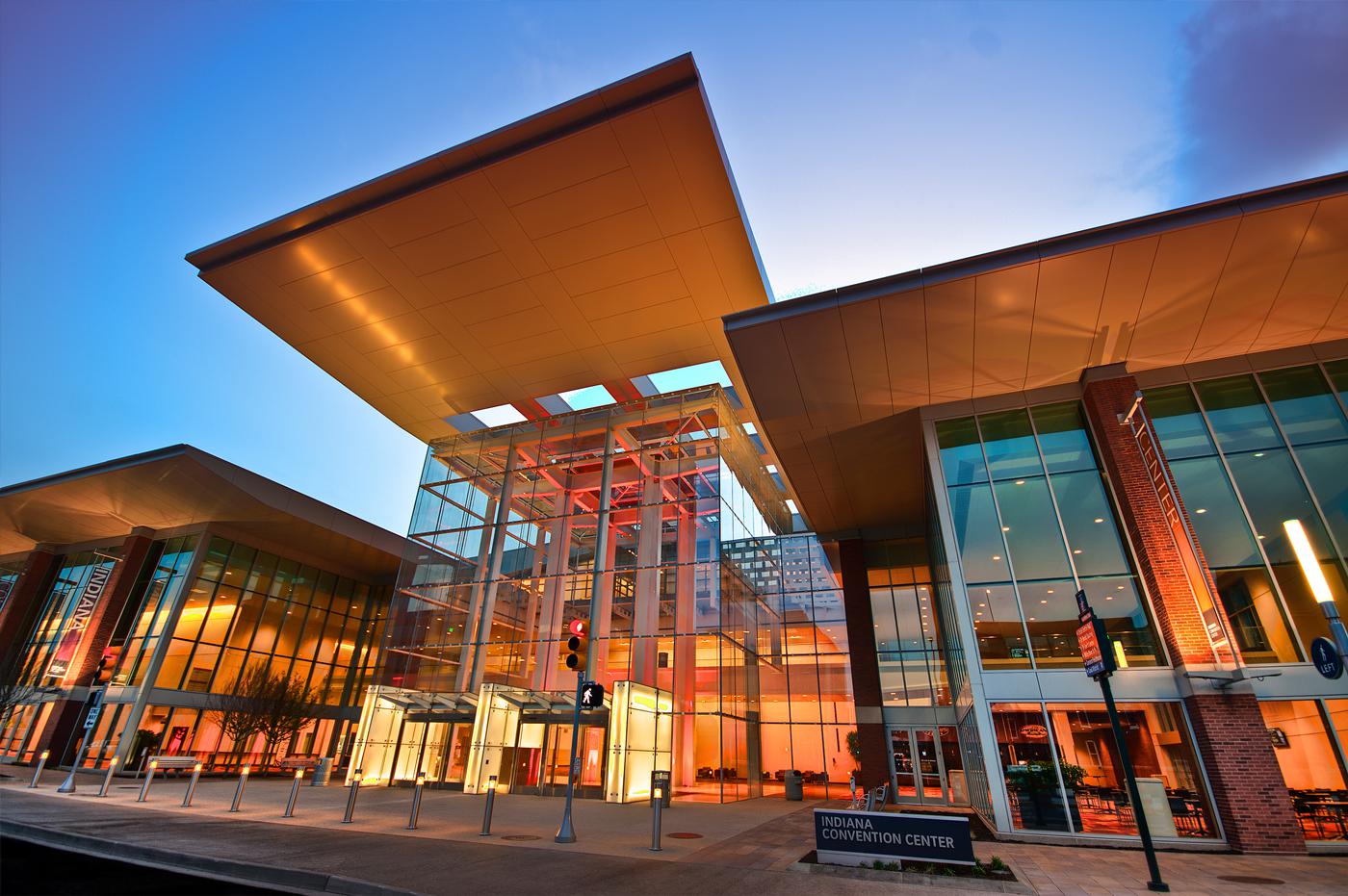 We've got the checklist to help you make the most of your visit to Indianapolis for the world's premier motorsports trade event in December.
Yellow. Yellow. Yellow. Green! 
Planning almost always leads to better results—both on the race track and in business—and now's the time to start planning your trip to the PRI Trade Show. 
At press time, nearly 1,000 exhibitors had signed on to be front and center in Indianapolis, Indiana, from December 9–11. And PRI is more than ready to accommodate. "There's pent-up demand to conduct business and network face-to-face," said PRI Trade Show Director Karin Davidson. "This year's event will be the first opportunity for the entire motorsports community to come together under one roof in more than a year, making PRI 2021 a can't-miss event."
Susie Townsend of Visit Indy added, "Indy, as a city, is very excited to welcome PRI back after a year's absence. When PRI is in town, they kind of own the city, and the way the registration is going, the numbers are looking really strong."
Planning ahead will help you make the most of your trip to Indy for the PRI Show in December. So, make sure the following items are included on your checklist: 
1) BECOME A PRI MEMBER
First, your PRI membership supports and protects the sport that is such a major part of your life. Second, every level of membership gets you great benefits. Third, becoming a member is easy, just visit performanceracing.com/membership. The sign-up process only takes a couple of minutes, and there are multiple membership options to choose from. Fourth, it's cheap. The Individual Pro Membership cost is just $40. Finally, you can't get into the 2021 PRI Trade Show without being a PRI member. In addition to the three paid membership options, for 2021 only, qualified Trade Show attendees can receive a complimentary membership until the end of this year. 
2) REGISTER FOR THE SHOW
Once you're a member, you can register for the PRI Trade Show online. Go to the PRI website at performanceracing.com, click on "Trade Show," then hit the "Attend" pulldown menu. There's no cost for PRI Members to attend the Show. 
The PRI team will process your registration and mail your credentials if you complete the process before the November 18 deadline. After that date, attendees can still register on the PRI website, but they must go to Express Badge Pick Up in the Indiana Convention Center and scan their confirmation letter to print out badges. On-site registration will also be available, but having your credentials in hand means no waiting in line once you arrive to the Show. 
3) BOOK YOUR HOTEL
The PRI Show is among the most popular trade shows in North America. Luckily, the PRI team made finding a hotel room easy by developing a registration site with Visit Indy, the city's convention bureau. For your PRI Show travel and booking needs, go to: performanceracing.com/trade-show/hotel-travel. Note: PRI provides complimentary shuttles to and from the Convention Center and Airport & Plainfield-area hotel partners.
4) SET GOALS
The PRI Show is THE place to get business done. Start thinking now about which exhibitors and features you'll want to see at the Show. For instance, are you looking for new product lines to add to your inventory, or do you want to maintain, renew, or grow your existing supplier base? Plan ahead to visit those booths and make a list of people you need to talk to.
Are you looking for shop equipment and tools? Put Machinery Row on your agenda. 
Do you want to expand your technical knowledge, or brush up on best practices in sales, marketing, content creation, SEO, branding, hiring, or cashflow? Choose from over two-dozen complimentary PRI Education seminars. 
Do you want to expand the portfolio of products you sell? The Featured Products Showcase is another can't-miss area. And make a note to check out the new EV Performance section to see how a new sector is growing up around electric racing and aftermarket performance mods. 
5) COME PREPARED
While the PRI Show is fun, come prepared to get business done. The Show is a face-to-face event, so stock up on business cards to make it easier for contacts to follow up. If you're reaching out to sponsors, consider printing some flyers with a QR code that will take prospects to your website on their mobile device right on the Show floor. 
You can also make a powerful impression with logo'd apparel, but those do take time to design, order, and ship.
6) ADDRESS THE PRACTICAL CONVENTION REALITIES
Information to help plan a trip to the Circle City can be found at performanceracing.com/tradeshow, including a "Need To Know" section. Two things to think about are dinner reservations and parking. 
While there are dozens of great restaurants in the city center, many of the most iconic destinations—like St. Elmo Steak House—will already be booked by Show time. So, if you're planning on entertaining clients or buyers, check out the available options and make reservations sooner rather than later.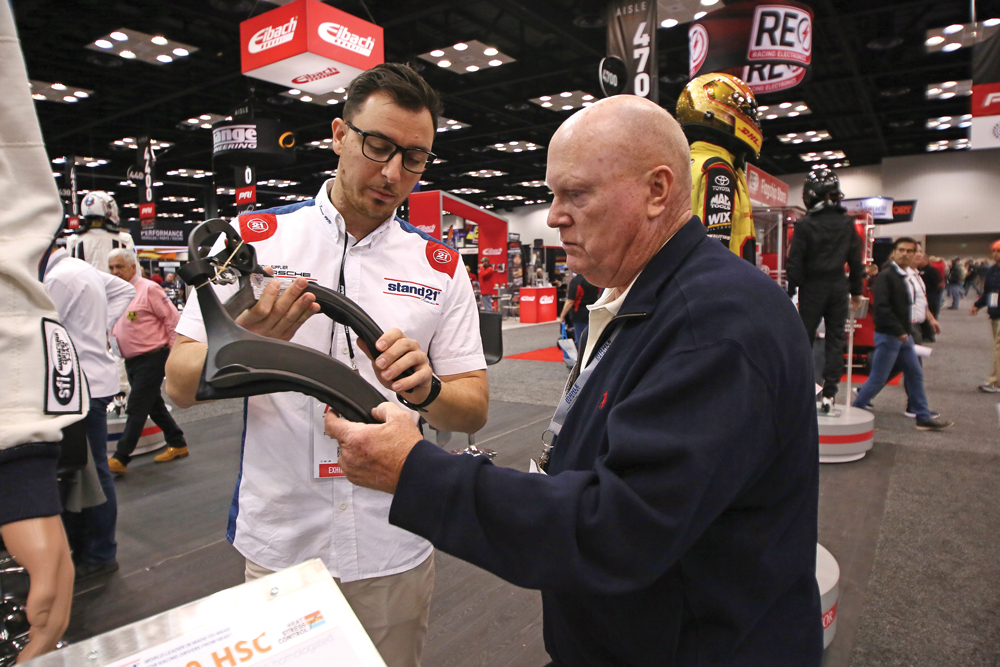 Visit Indy's Townsend recommended looking at key areas just a few minutes from the Convention Center and Lucas Oil Stadium. "The new Bottleworks District just opened," she noted. "In addition to the beautiful new hotel built in a historic Coca-Cola bottling plant, right across the street is a high-end food court called The Garage that's a great place for dinner. Fountain Square is another one of Indy's six cultural districts that offers excellent places to eat, and much more, in a restored area that's actually the oldest commercial area in Indy."
Due to its downtown location, parking for the PRI Show can be tricky. The city has spaces available for more than 60,000 vehicles, but it's best to know where you're going to park beforehand. A parking map and other travel options can be found at performanceracing.com/attend/getting-there. Maps of Indy's cultural districts, lists of restaurants, and more are all available at the "Hotel & Travel" section of the PRI website. 
Yes, the PRI Show is still months away. But by planning and acting now, you'll be ready to walk through the doors of the Indiana Convention Center ready to win.