PRI MOTORSPORTS RETAIL BUSINESS SURVEY: GROWTH SECTORS
Image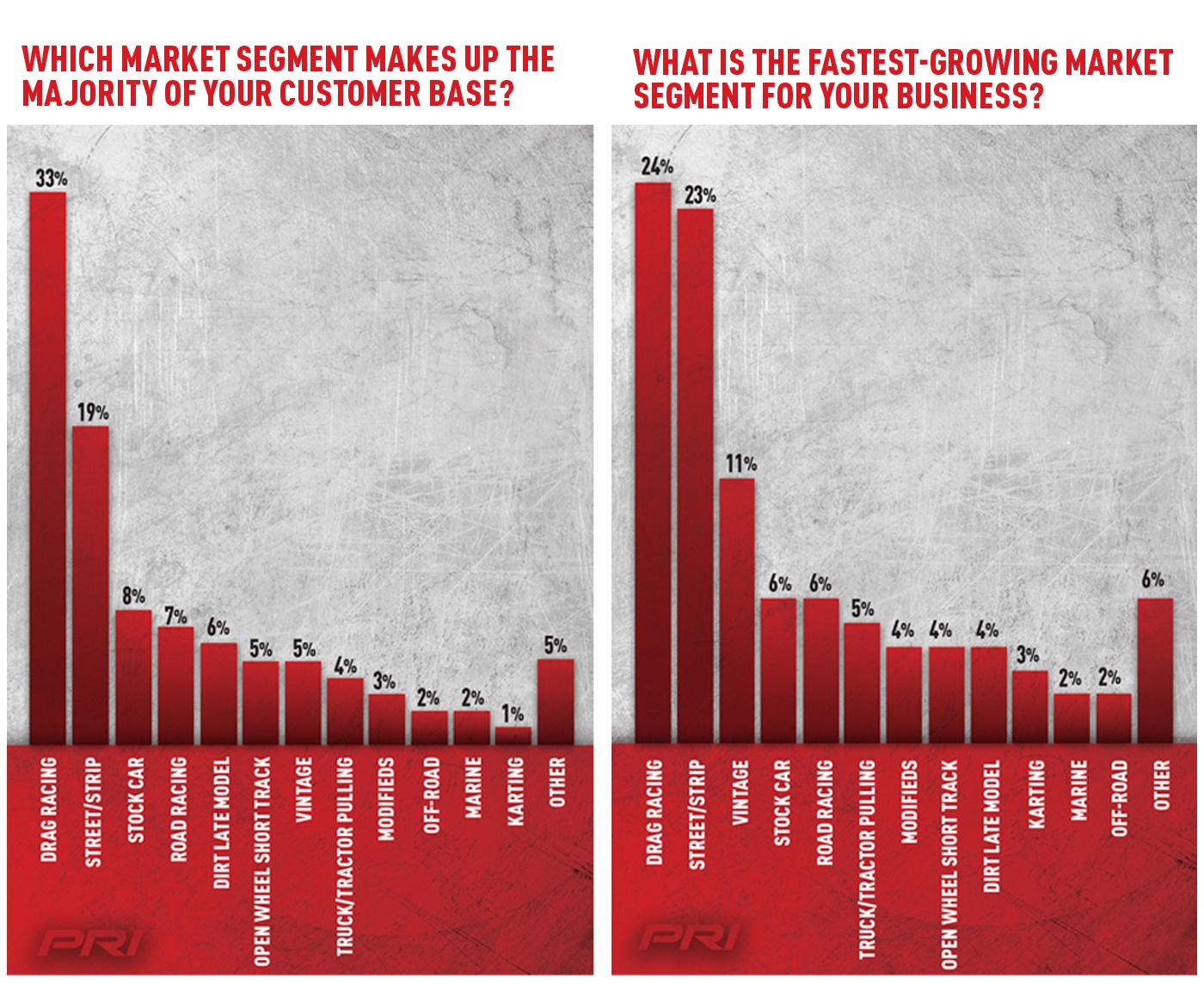 To view the full results of PRI's annual Motorsports Retail Business Survey, which tracks the latest market trends in sales, marketing, online operations, employee relations, product sourcing, communications, and more, visit performanceracing.com/2022survey.
Our annual report on racing and performance retail companies identified many whose fastest-growing segments fall outside of their core market. Here's how several of those businesses are incorporating these additional profit-makers into their operations.
Specialization can be the key to success for a racing business. When the opportunity arises to branch into other segments, some may view it as a welcome growth opportunity, while others, especially those with just a few employees or a work backlog, may be less interested.
But what happens when demand from a new segment basically walks through the door? Do they turn it away, or adapt and handle it? Stemming from our annual Motorsports Retail Business Survey, PRI talked to the owners and/or operators of six racing and performance shops who faced that question and took on the new work. Here's how they rose to the challenge.
Different, but Similar
For some businesses, branching into a new racing segment is made easier by the fact that it's not that different from what they are already doing. Steve LeSueur's Fast Fuels in New Canton, Virginia, has traditionally focused on providing fuel for drag racers, yet the growing popularity of truck and tractor pulling in his area is shifting his customer mix.
"There's a smaller number of truck and tractor competitors, but these guys spend a lot of money on their trucks," LeSueur said. "We see more modified trucks using motors very similar to drag racers." The engines may be similar, but the usage isn't. "They don't go through as much fuel as drag racers."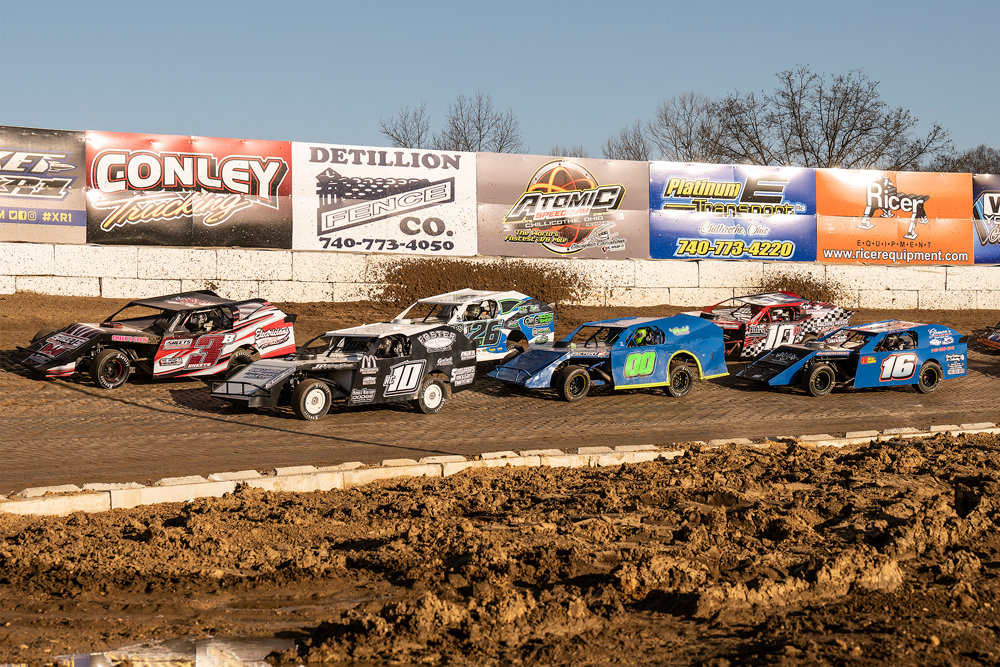 Paul Gavenda's "one-man shop," Gavenda Engines in Batavia, New York, used to specialize in stock car engines. But with the reopening of local drag strips, and the popularity of Street Outlaw type of racing, he's shifted to doing more drag race engines. What do they have in common? "When racers see another car going faster, they find out who did the motor, and you get a ton of work out of it," he explained.
He and his son helped that along by building a drag car—a 1979 Malibu—of their own. "When customers saw it, they'd say, 'I didn't know you did drag racing stuff.' The next thing you know, we were swamped with work."
Gavenda still works alone and chooses the work he wants to do. He figures he has about 20 racers he builds engines for. "I'm always booked out about three months."
Gavenda does see a difference between the stock car and drag racers: "Drag racers spend more. When they do their first engine with us and see how well it runs, the next time they come in, they're not afraid to spend even more to go faster."
Like Gavenda, James Roxbury of Roxbury Racing Transmissions in Princeton, Minnesota, is a one-man shop that, for most of 20 years, specialized in stock car customers. Lately, though, modifieds have become the fastest growing part of his business, which has changed the rhythm of his work.
"A few years ago, it would get slow during the wintertime in Minnesota because people weren't racing," he explained. "These days, there are many races throughout the country, year-round. I'm now two months behind with work, in part because I'm working more with modifieds."
Dirt late model is RaceDay Safety's main market, but Kevin Shaw said the Dallas, Georgia, company saw a need to equip young racers who were entering the sport through karting. "Karting has been growing, so we've increased our kart gear stock." Oval racing is more popular than road-course racing in his area, "but we do sell gear across the country, and that typically is for road-course karting."
Shaw welcomes a trend on both sides of the business. "Today, customers aren't looking for the cheapest helmet. They're willing to spend more for the graphic helmets now, because they want a little more pizzaz."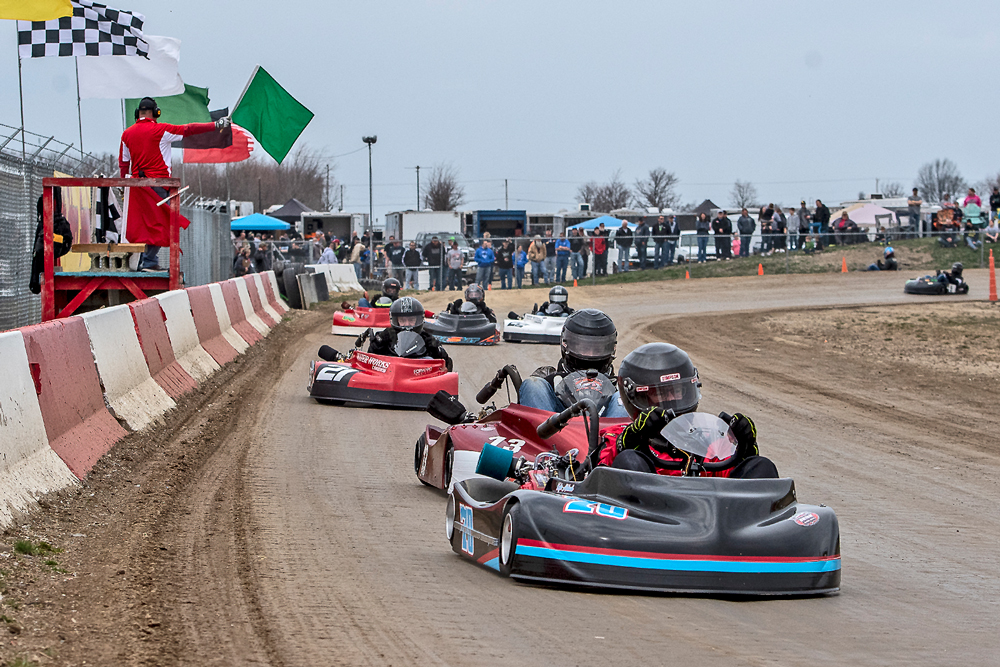 Making the Most of the Machinery
HPH Machine in Annandale, Virginia, builds engines and sells parts primarily for dirt track racers. "But street modifieds are my fastest growing business," said Frank Harris, and he has become a specialist in setting up distributors.
"Not many shops do distributors or have the machine for it, so I'm almost exclusive in the area," Harris said. "People send me distributors from all over." A popular job is converting a traditional points distributor to a PerTronix unit. "It's a very good business for me. The street and muscle car guys love it, because it keeps the stock look but runs a lot better."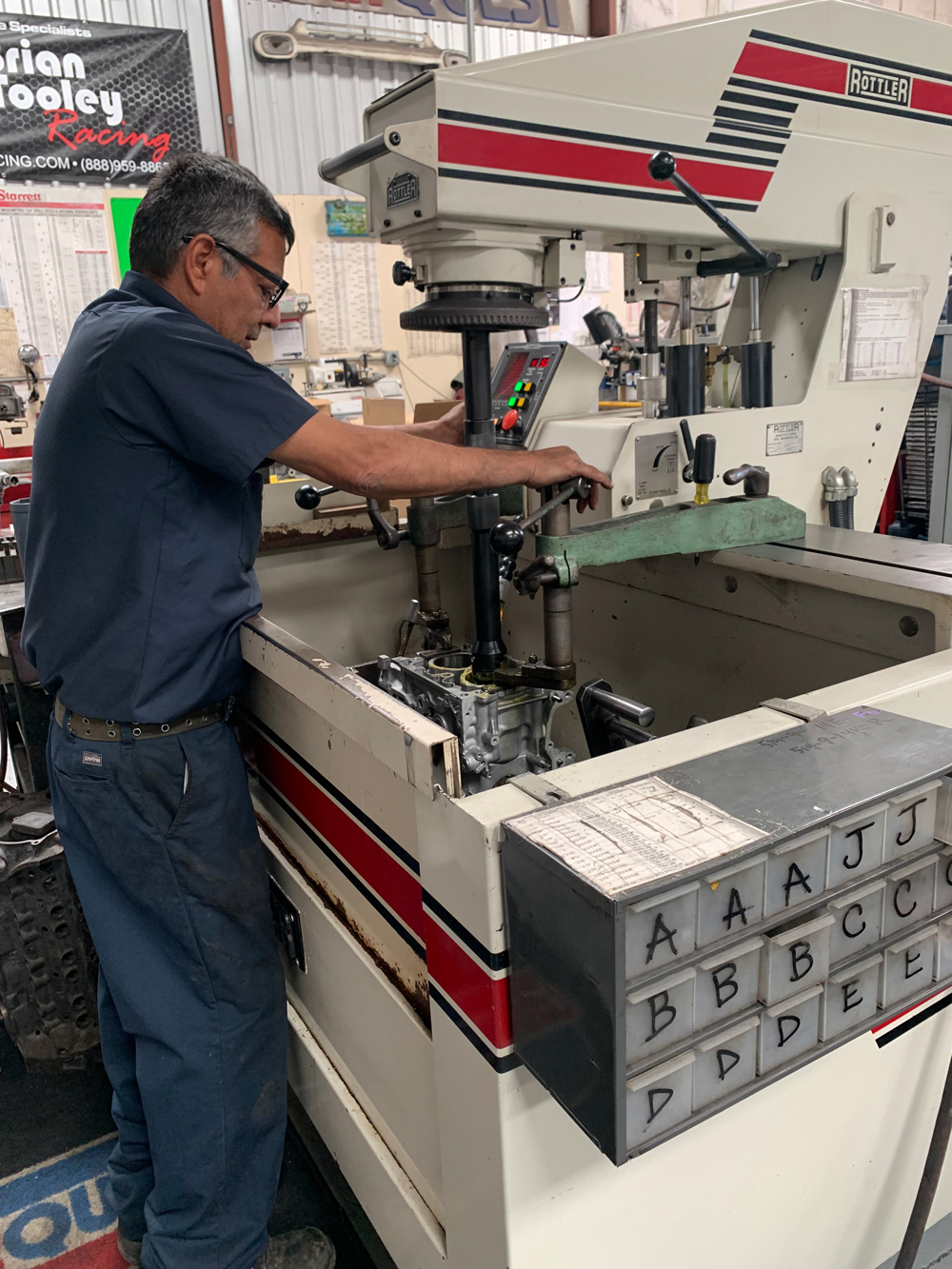 Street modifieds are also a growing business for Mike & Sons Machine Shop, which machines parts and rebuilds engines in El Paso, Texas.
"I think the reason is because we've been investing in upgrading our machines," said Allyson Palombo. "We've been getting a lot of LS engines that people are upgrading and modifying."
Marketing Via Facebook—or Not
Mike & Sons, like many of these small businesses, uses social media, in this case Facebook, to get the word out about its services. "We don't invest in traditional advertising or marketing," Palombo noted, other than allocating a small amount of money for T-shirts given away with every engine rebuild.
Instead, the shop has received a lot of attention—and work—by posting LS engine upgrades on Facebook. "These customers are spending more on the machine work and parts," Palombo said. "Thankfully, our customers spread the word so that we haven't had to invest in marketing. Our customers and Facebook have been good to us."
LeSueur also uses Facebook and Facebook Marketplace to post about new stock available at Fast Fuels, though he has noticed that his drag race customers, not the pullers, "are more receptive" to the effort. More powerful than social media for him is word-of-mouth. "Racers know I have inventories readily available from the larger race fuel manufacturers."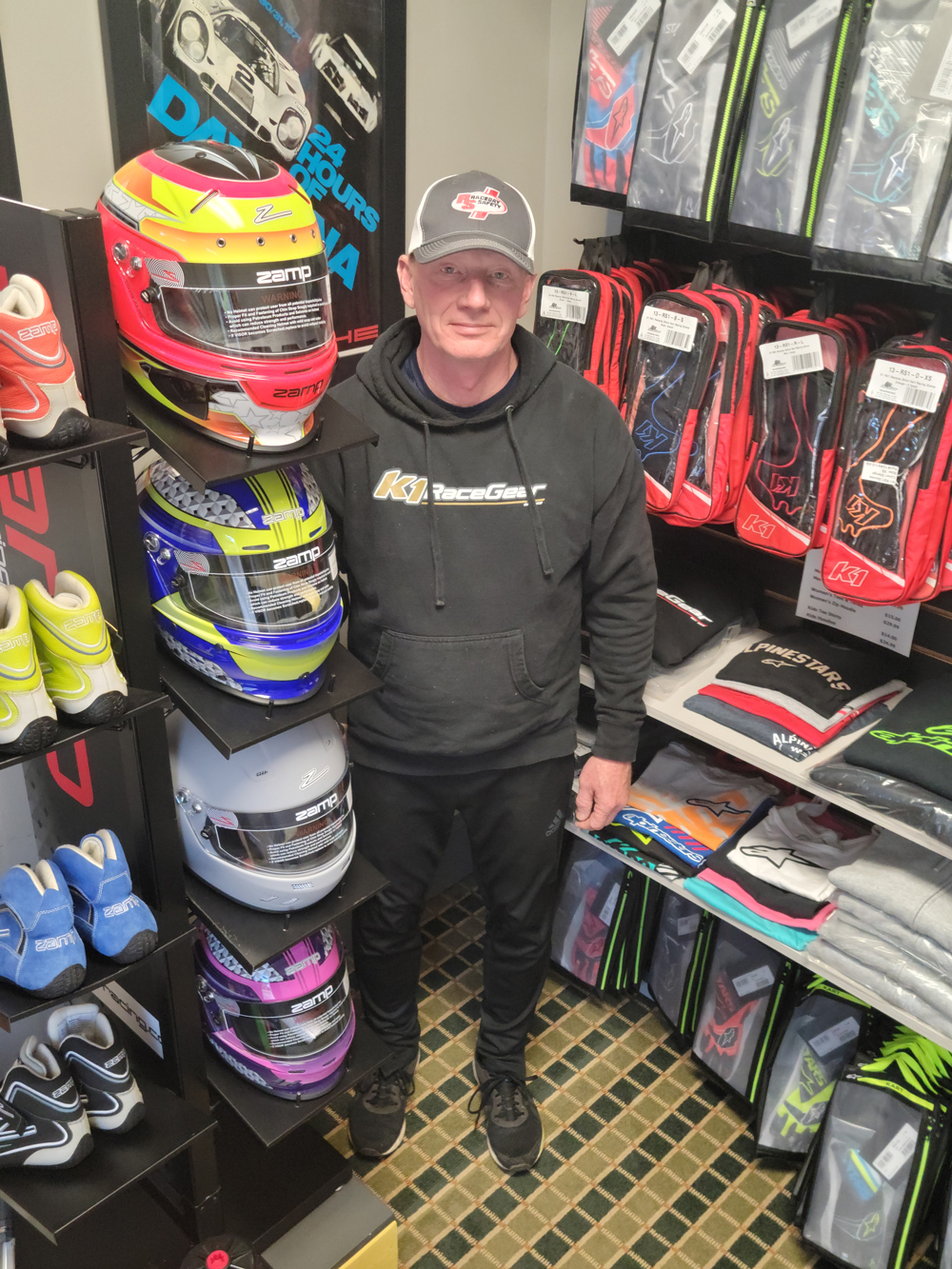 Word-of-mouth also works for RaceDay Safety, Shaw said, though he also maintains a robust website and keeps tabs on Internet search results. "We concentrate on key words for Internet searches, and our website navigation is simple and user-friendly. We only use social media occasionally. Word has spread that we have product in stock and available. Typically, we list our inventory on our website, which has helped business. We've also added additional shelf space to accommodate our karting customers."
Roxbury said he "does some advertising" for his transmission business "but not much marketing because I'm so busy already." He does use Facebook, "but I don't post often because I'm swamped." His posts may be infrequent, but "Facebook brings me a lot of work," he said. "Recently, I posted a new manual that I compiled that I plan to send to all my customers. It got 1,100 views in one day."
For Gavenda, marketing his engine building business is "all word-of-mouth. I have never advertised in a magazine, or at a track, and I don't use social media."
Harris said he's busy enough at HPH. "I'm 81. I don't do any advertising, and no social media."
SOURCES
Fast Fuels
facebook.com/fast-fuels
Gavenda Engines
HPH Machine
hiper1.com
Mike & Sons
facebook.com/mikeandsonsmachineshop
RaceDay Safety
racedaysafety.com
Roxbury Racing Transmissions
facebook.com/roxbury-racing-
transmissions-460097857380682