Image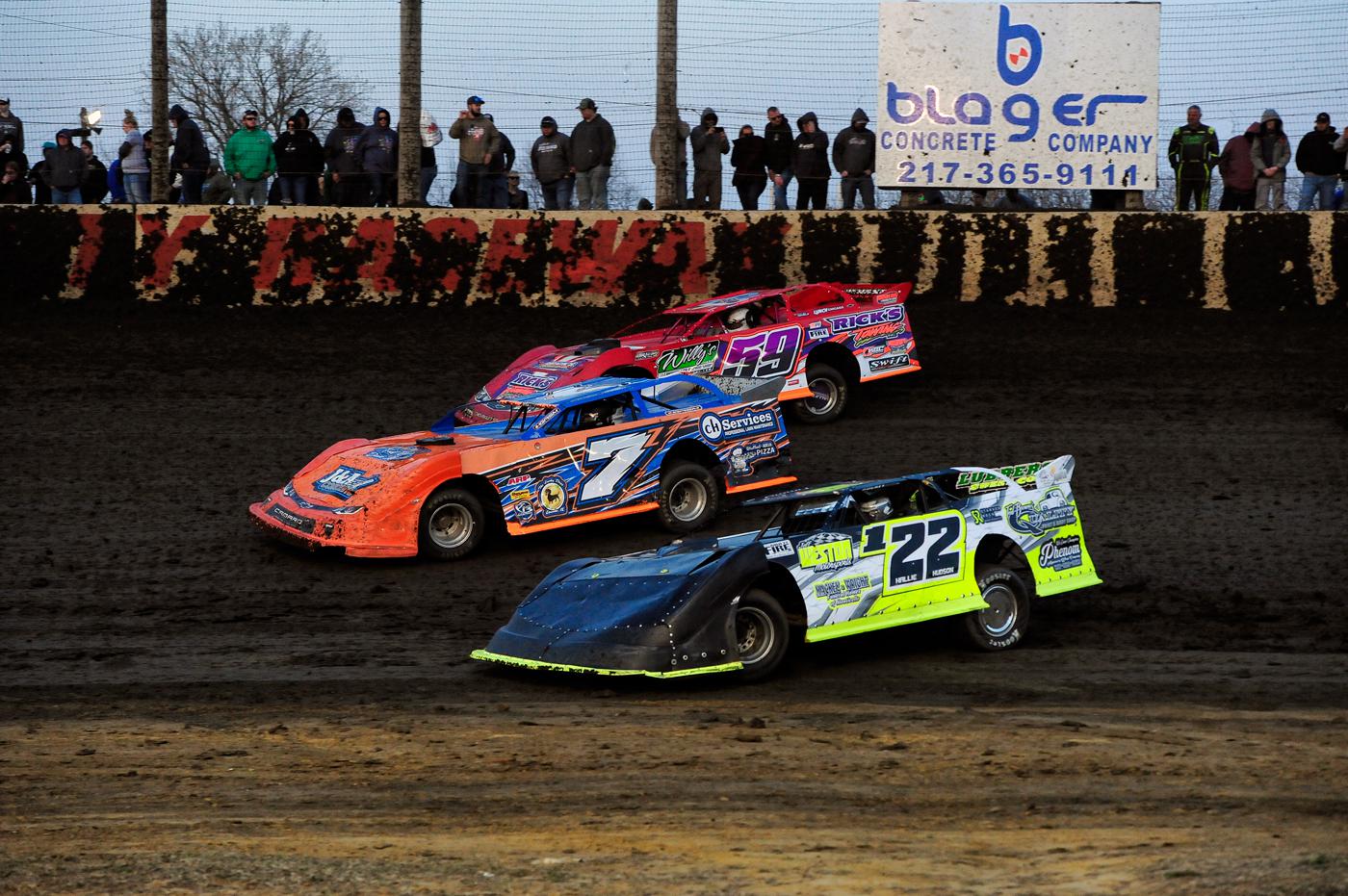 Dirt late model racing is increasingly a high-dollar gambit, one that is forcing teams and stakeholders to recalibrate their programs for sustained success.
Racing has always been expensive. There have been few times in recent history when the racer hasn't had to dig a little bit deeper into the wallet than expected. Even so, the spike in prices for racing parts this year has been eye-popping. And there's plenty of reason to believe we're at the early part of the upswing, not the peak.
There are several reasons for that, covered extensively here and elsewhere. Supply chain disruptions and shortages brought on by COVID-19 restrictions get most of the attention, but inflation pressure was another factor, as is a reduction in competition as large companies merge and gobble up smaller parts companies. Recent geopolitical conflicts are definitely not helping on the materials front.
Some racing series were already drifting higher before the shortages hit. Dirt late model racing, for instance, has been an increasingly expensive enterprise. It's a great show, of course, and getting a 900-horsepower engine to hook up on a dirt surface requires much more technical sophistication than many fans appreciate. Numerous racers strive to reach the World of Outlaws Late Model Series or the Lucas Oil Late Model Dirt Series, but it takes increasingly big bucks to tour in the big leagues.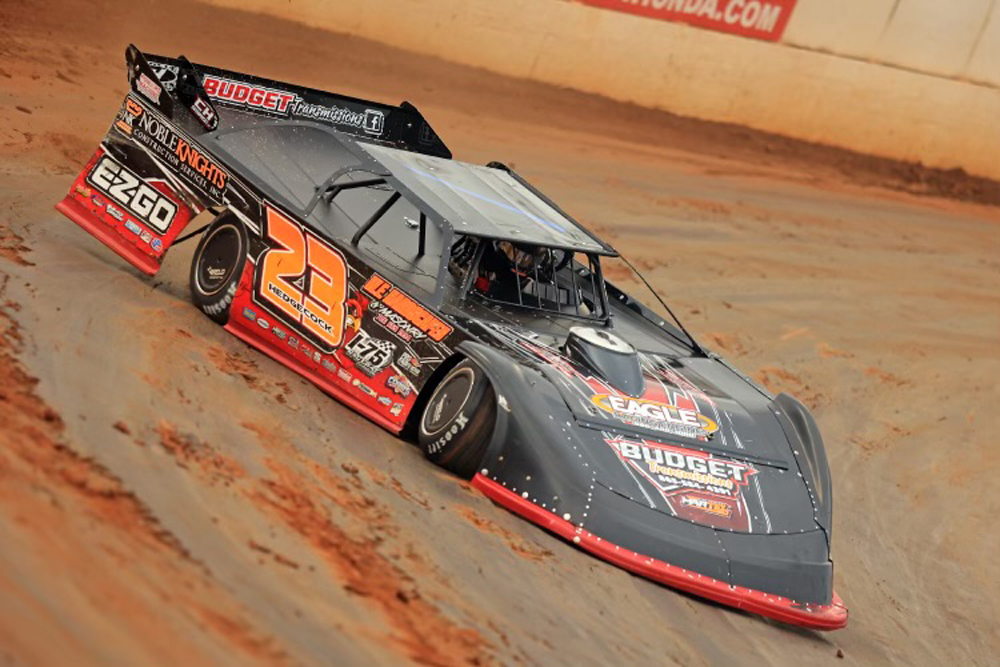 What can be done at the rulebook level to rein in dirt late model costs is a subject for another time, but how rising costs are impacting dirt late model racers and how they are adapting is a story that is playing out in the here-and-now.
"The sad part about all this stuff is the 40-hour-a-week working man is not in dirt late model racing anymore," observed Joel Smith of Close Racing Supply, Eldred, Pennsylvania. "They're really not, especially super late model racing. I feel like they got chased out years ago with the price of stuff. Even the crate racing deal is kind of pricey—a little bit of a savings over super late model but kind of pricey. And I feel like we've lost the working man in the sport, or they've gone to lower divisions. 
"That's one thing that I've seen in the last handful of years," Smith said. "There are a lot of ex-late model racers that are now into the lower divisions—modifieds, that IMCA stock car deal is pretty popular across the country. So the racers are finding alternatives that they can afford. That's a good thing for me because we don't want to lose these customers, these racers, we want them to still be in the sport, but maybe back down to a division they can afford a little bit more."
The spike in prices this year for everything has only accelerated the trend. "Unfortunately, I don't think there's a lot you can do anymore," said Cory Hedgecock of Eagle Racing Engines, Knoxville, Tennessee. Besides the engine-building business he and his father own, Hedgecock races in super late model and crate late model classes. "I just bought a timing cover for a motor. A year and a half ago I paid $70 for one, and this year, today, I paid $130 for it. Blocks have gone up almost 10%. Valves, two years ago they cost me about $95 or $96 apiece. They literally cost me $127 apiece now for a titanium valve. It's getting out of hand. A lot of it, I think, is materials—I'd say almost half of it."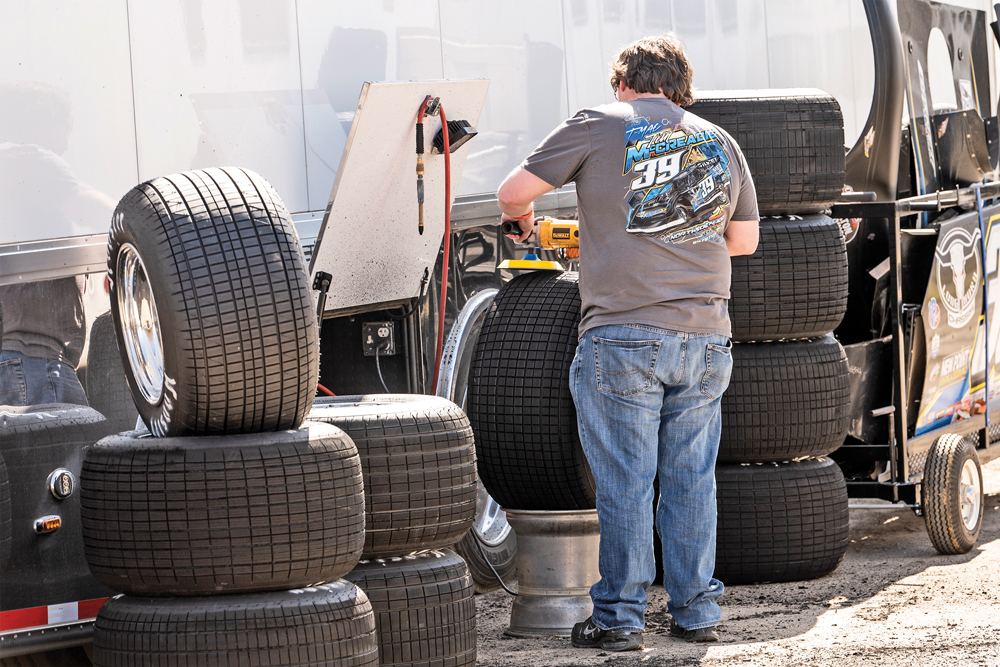 Rusty Schlenk is a McClure, Ohio-based dirt late model racer who competes in the Allstar Performance Challenge Series at Michigan tracks and other regional events, as well as running his Domination Race Cars car building business. He's been feeling the pinch of rising costs in all aspects of his operation.
"Everywhere. It's literally everything," Schlenk said. "Thankfully, we build a lot of our parts. As far as labor costs go, saving on that is what helps us stay going because we do it all ourselves. Material costs, everything is through the roof. Most of my steel has all doubled, the aluminum has doubled. Everything is 30–50% more, at least, than what it was this time last year, or a year and a half ago.
"Honestly, what's going to hurt me the most is just the diesel fuel costs going up and down the road," he said. "That's really going to hurt the pocketbook."
External factors like the cost of fuel has become one more log on the budget bonfire. "I think that's why we've seen a lot of people this year fall off the tour," Hedgecock said. "They just can't justify the money as far as traveling up and down the road only to go to a rainout. It's one thing if you get to race, but everybody is so desperate to race, and these series [want] to get you to the race track whether it looks like rain or not, and diesel being over $5 a gallon, it's just expensive. It's hell to fill up these rigs anymore. You've just got to pick and choose."
Savings Solutions
Dirt late model racers are adapting as best they can to spiraling costs, with solutions ranging from creative to traditional. "It makes you really think about what you're going to do," Hedgecock said. "There's a race track around here that's a little rocky. It doesn't rubber, but it just chews on tires. I'm going to make sure to plan three weeks ahead that maybe I'll bolt a new set of tires on at, say, one race track that never hurts the tires, and then I'll rotate those tires to the race track that chews on tires. That way I won't have to bolt new ones on for that race."
For some racers, travel expenses are the low-hanging fruit when it comes to saving money. "We drove out to Tyler County Speedway with our camper and an open trailer trying to save on fuel and hotel money," Schlenk said. "We've got an open trailer designed up, and I'm going to build an open trailer for us this year if we need to go on any long road trips, where we can save a little bit of fuel money and pull it with the camper. I can't pull my big trailer with the camper, but we can pull that little open trailer, get better fuel mileage, and have a place to stay."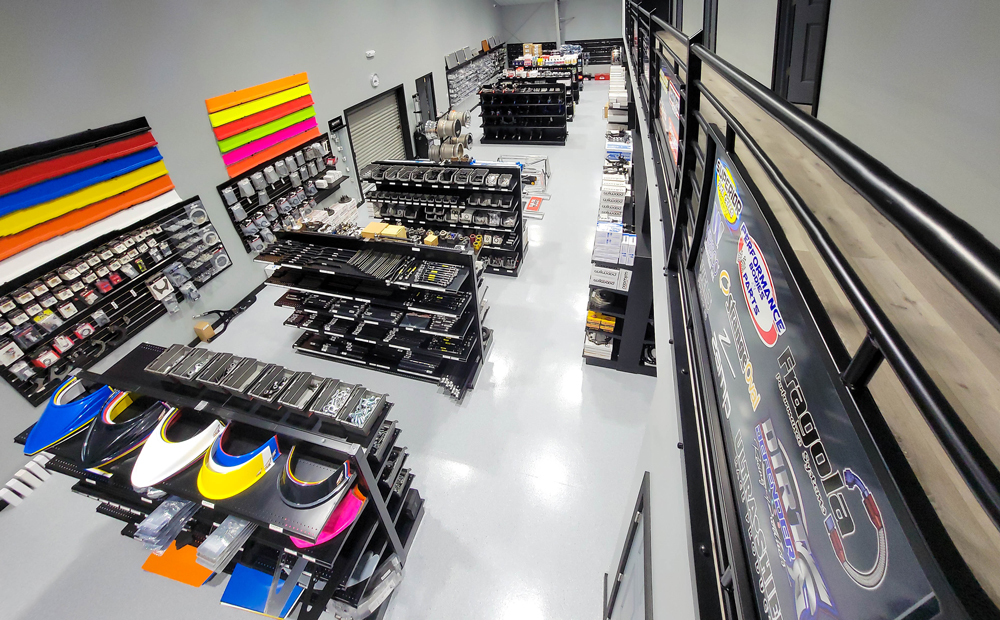 For others, one solution might be re-evaluating assumptions about what's truly necessary. "What I've caught myself saying to some of my customers, kind of jokingly but kind of serious as well, is there are many places they could cut corners," Smith said. "I've been in this industry 30 years, so I know what it was like 30 years ago, and I know what it's like today. Everybody seems to want to own a pit lift. Well, we didn't have them 10, 12, 15 years ago, and we didn't need them. There are racers who always spend a lot of money on T-shirts, which can be a good thing, advertising their sponsors, things like that. Most of the time they're not making money on the T-shirts, they're giving them to sponsors and friends and crew. Well, maybe that's something to cut back on."
Smith also encourages racers to take a harder look when evaluating which tracks to race at. "What race tracks are easy on equipment? Maybe the speeds are lower, maybe it's a race track that's always been known to be smooth and slick and slower. You're tearing up less stuff, you have less abuse on your equipment when you're racing on some race tracks versus others," he said.
Car builders such as Barry Wright Race Cars in Cowpens, South Carolina, are also doing what they can to help soften the blow of rising costs. "What we're trying to do to help, to pass it along to our customers and other racers, is when we get a notification from a vendor of an increase coming—and I just got one yesterday saying starting in June prices were going up 18%—that gives me a good two months to buy up at the current pricing so I can pass that along for an extended period of time," said Ashley Wright. "In the fall we bought up a bunch of material so we could hold costs and not have to increase for our chassis. We're still using tubing we bought back in November."
Wright has also seen more of a willingness from racers to not see so many damaged components as disposable. "We have had several come by and want repairs instead of buying new, and not just on the car itself, but even parts," she said. "My dad's been doing this for 50 years, and he's fixed everything in some capacity."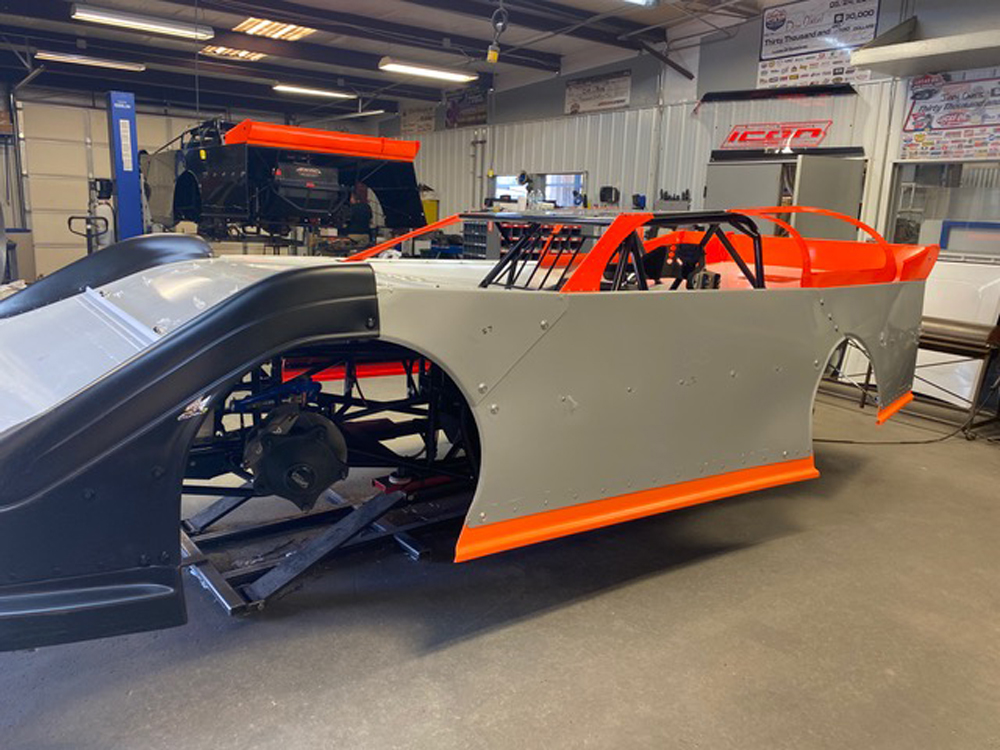 Many racers who get priced out of super late model series are lured by the potential savings of crate engine classes, but the economics of that are not so cut-and-dried. North Carolina-based Ray Cook races in crate series, and also owns and promotes the Schaeffer's Oil Southern Nationals Series and Spring Nationals Series. He's not convinced crate racing is necessarily less expensive anymore.
"There are a lot of savings in the motor itself, obviously. I've got one and that's why I'm running it because I can't afford a super motor," Cook told us. "So just the motor itself is a good deal. I bought this motor and there was nothing wrong with it, it was perfectly fine and ran fine. But it didn't have the right seals on it, so we had to spend $3,200 to get the right seals put on it. And when he took it apart, he said the motor had never been into, hadn't ever been apart, there was nothing wrong with it. So we basically took it apart just to make the seals be right. That's the kind of thing that I think has gotten out of hand."
Planning Ahead
One way for racers to avoid paying more than necessary is to plan ahead as much as possible and secure a place in line. For one thing, dirt late model racers in the United States aren't just competing against their countrymen for parts and repairs. "Regardless of whatever has been going on, we seem to be doing more international business. We have cars going to Canada, New Zealand, and Australia, like it's nothing," Wright said. "I have a customer in Australia who is racing right now, but he's going ahead and buying stuff for next race season. He knows it's going to take time to get the parts to him because it's going into a container.
"The definite increase in what we're selling overseas and sending overseas, and them planning ahead, they're cognizant of what's going on over here, too," she said. "It's not just affecting us in the United States in racing, they're making sure in New Zealand that whatever they're going to need for even next racing season they're going ahead and ordering it now." 
Shops are trying to pull forward orders both to have parts available for customers and to lock in today's prices, but that comes with costs, too. "What we have in inventory now compared to what we had two years ago, I'd say we're up seven or eight times, in money. We've got $300,000 in inventory now because we're just trying to stay that far ahead," Eagle Racing Engines' Hedgecock said.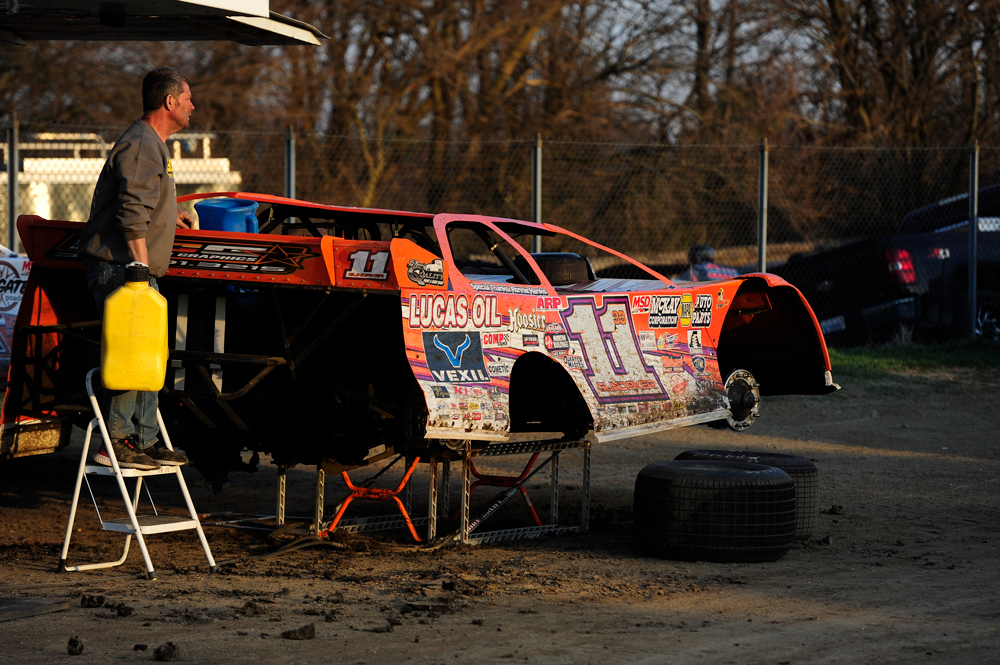 "I was able to keep two distributors in stock. And looking right now, I've got 14 distributors in stock. That's stupid. I don't need to have that many. But I went through a patch at the beginning of last year where I couldn't get distributors for three months. I was having to pay retail for them. Well, I'm not doing that either. So I'm having to keep 14 distributors on the shelf, 10 pulley sets, six carburetors. It's stuff that I just shouldn't have to do that has tied up a bunch of money for our engine company to make sure we have the inventory," he added.
There is only so much belt-tightening the racer can do. For the continued health of the sport, additional revenue is going to have to materialize. "Sponsors are really going to have to step up for the guys like me who do it out of their own pocket, who don't drive for the big teams," Schlenk said. "I'm definitely already relying more on sponsorship this year than I have in the past.
"Honestly, if the race tracks don't do something different, that's what's going to kill us," he continued. "You notice there are race tracks that do a good job with it and some that do a terrible job. You're going to see a split where there are race tracks that thrive and there are race tracks that drop off the face of the earth because of marketing. Some race tracks are still paying the same thing they were back in the late 1990s, early 2000s, for local races, and it's because they don't go out and get the sponsorship. You don't see billboards all over these race tracks like there should be. There's no reason that every race track shouldn't have plenty of billboards around the property that are helping pay these purses. If we don't get the purses up at the race tracks, it's going to kill the local guy. We can't afford to race for $1,000 anymore."
Sources
Barry Wright Race Cars
barrywright.com
Close Racing Supply
closeracingsupply.com
Ray Cook
raycook53.com
Eagle Racing Engines
eagleracingengines.com
Rusty Schlenk Racing
rustyschlenk.com