First Look: PRI MEMBERSHIP
Image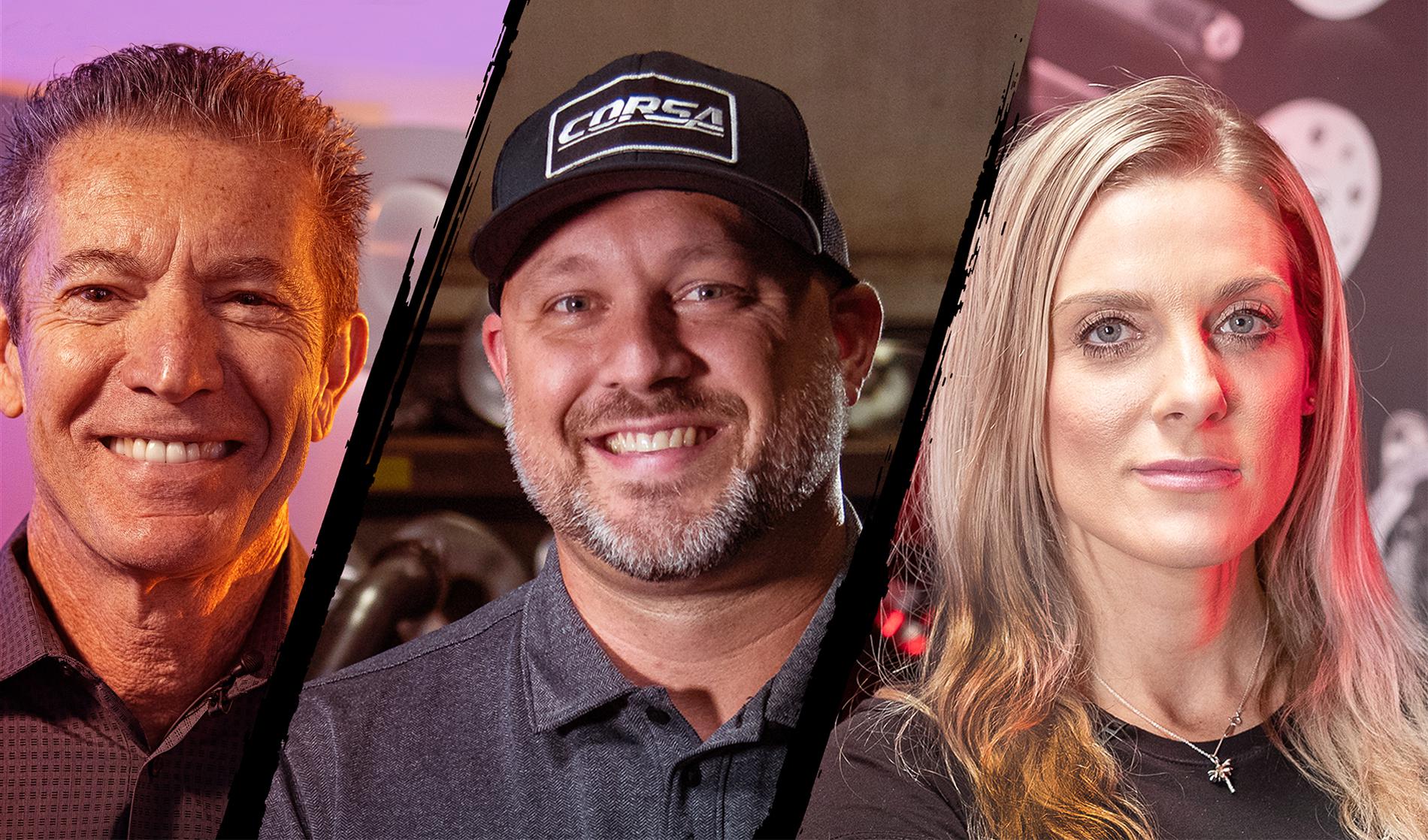 Businesses may now show their support and commitment to the motorsports industry by joining together under Performance Racing Industry's landmark program.
Performance Racing Industry (PRI) has introduced a groundbreaking membership program for motorsports professionals designed to unite the industry behind a number of important efforts—legislative advocacy, business resources, career development, educational opportunities, cost savings, and more. Now available to all businesses throughout the racing and performance industry—and with a separate membership for individuals set to launch in July—PRI's landmark initiative will create a uniform voice that speaks directly and solely to the interests of the racing community.
In joining the movement to build, promote, and protect motorsports, PRI Members will receive a full suite of benefits and services ranging from legal support and counsel to exclusive access to original content and discounts on PRI Trade Show booth space. There's also an opportunity for businesses to become top-tier Founding Members, which represents the highest level of commitment and comes with enhanced amenities and privileges.
There's much more to say about PRI's innovative new Membership program, so we put together the following Q&A to help provide further clarity and detail. It should give you a good idea of why we felt this was the right time to launch such an ambitious effort—one we hope you'll be inspired to join so that ultimately we can all win…together! 
Q: After 35 years as a media and events company, why launch a Membership program now? 
A: PRI has established itself over many years as an integral part of the automotive racing marketplace and the go-to Trade Show for motorsports businesses and professionals—as well as the voice of the racing marketplace through its monthly magazine. These two core pillars of PRI give us a unique ability to address a critical need in the market right now. Membership serves as a natural extension and third pillar—to provide the motorsports industry with a centralized community designed to promote, protect, and grow the racing world. This allows us to bring the industry together not only once a year at the Show, and every month through the magazine, but 365 days a year to fight for the interests of racing businesses, racers, and hardcore enthusiasts. We see the need in the market, and also see that we have the ability to unite the industry to ensure the business of racing continues to thrive and grow well into the future. 
Q: Who is PRI Membership for?
A: Membership is open to members of the racing community. This includes the businesses that make the industry what it is, like race teams, builders, tracks, sanctioning bodies, race parts resellers, manufacturers of racing equipment and parts, and members of the motorsports media. It also includes the individuals that make up the community—racers, service providers, and enthusiasts who help fuel the passion for motorsports. 
Q: What are the overall goals of PRI Membership?
A: By bringing the racing community together, we can combine resources to protect and grow the industry. Through membership, businesses and individuals contribute to ensuring that racing continues and thrives in the United States and internationally. Members support the PRI Washington, DC, office to advocate on behalf of the industry, and come together to give our industry a seat at the table at the local, state, and federal levels. The goal is also to provide benefits to members in the form of discounts, legal best practices, market research, education, a job board and discussion forum, and more services that are being added each month. 
Q: How does Membership tie in with the PRI Trade Show?
A: For the businesses that exhibit at the Show, becoming a member provides all the advocacy, community, and benefits that we've been discussing, and also includes a 10% discount on the total cost of booth space for the Show. Non-member businesses can still exhibit at the Show, but miss the 10% discount and all the other benefits associated with helping to protect the racing community. For the special group of Founding Members (more on that below) there will be several different Show-related events that kick off at this year's PRI Show in Indianapolis. For qualified Show attendees, they will also now need to become PRI Individual Members so that we can effectively work to protect racing. Individual Membership is complimentary in 2021, but starting in 2022 a small annual membership fee of $40 will contribute to this important mission and provide members with a suite of benefits. 
Q: What different types of membership are there?
A: So far we've discussed the PRI Business Membership, which is for corporate entities; Founding Membership, which is a special category of highly committed racing businesses; and the Individual Membership for racing professionals and enthusiasts.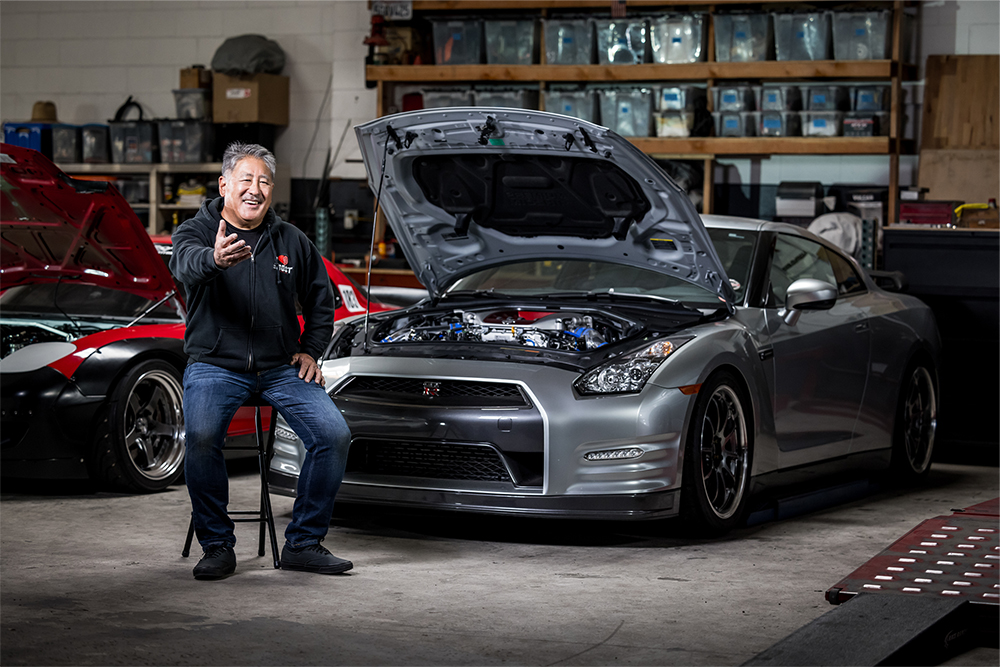 PRI Business Membership
Q: Who is eligible for PRI Business Membership?
A: Like the name suggests, the Business Membership is specifically designed for companies engaged in the business of racing. While many Business Members will be the core of the racing industry, there is also an opportunity for adjacent businesses to join PRI to contribute to the fight to protect racing and enjoy the benefits of membership. The very first companies that were able to join were exhibitors at the PRI Show, as the program was launched in concert with the launch of PRI's Trade Show booth application process. By the time you read this, however, PRI Business Membership will be available to non-exhibiting companies as well.
Q: What are the benefits for my business, and why should I join?
A: Businesses should join PRI so we can unite as an industry and expand our collective power and voice. This includes unifying sanctioning bodies, manufacturers, distributers, retailers, race tracks, race teams, and businesses that are interested in growing and safeguarding our industry. We've also designed the Membership to provide exclusive benefits to businesses. In addition to advocacy, benefits include legal counsel reports and best practices, a legal support hotline, new programs from PRI Education, market research reports, a PRI jobs board coming soon, and a significant discount of 10% on booth space for exhibiting companies. This is really a win-win-win for the industry, member companies, and PRI as the facilitator. 
Q: How does my business become a Member?
A: All you have to do is go to www.performanceracing.com/membership to get more information and sign up. Exhibitors also can become members directly within the Exhibitor Space Rental Application when reserving booth space. You can also email us directly at Membership@performanceracing.com. 
PRI Founding Membership 
Q: What is PRI's Founding Membership and what does it entail?
A: The Founding Membership was established for a very special category of motorsports businesses interested in boosting their level of commitment to the racing industry at large. Open to businesses across motorsports, this highest tier of membership will secure these companies a place in PRI history for decades to come. This is just the beginning for PRI Membership, and we're working to create a program that lasts far into the future. In addition to this distinction, Founding Members will enjoy all the benefits of Business Membership, as well as exclusive Founders benefits that will be rolled out in the coming months. 
Q: What are the benefits of becoming a Founder?
A: Benefits include, but are not limited to: Recognition from PRI within the industry; access to a Founding Members network; inclusion in our annual PRI President's Briefing on the state of motorsports; your corporate name displayed on the Wall of Champions at PRI corporate headquarters; and your company logo displayed on PRI's website. Founders will be recognized for their support and commitment to the racing industry, and for furthering PRI's mission to build, promote, and protect motorsports.
Q: How do I become a Founding Member?
A: You can email us directly at Membership@performanceracing.com and we'll get you signed up. 
PRI Individual Membership
Q: When can I become an Individual Member, and how do I sign up?
A: Beginning in July, PRI's Individual Membership will go live along with PRI Show attendee registration. Qualified Show attendees will be able to join directly through the Show registration form, whereas individuals who do not attend the Show can go to www.performanceracing.com/membership to get more information and join later this year. We'll be providing more details for Individual Membership in the coming months. 
FOUNDING PRINCIPALS
A key component of PRI's first-ever Membership program is a special Founders level, created exclusively for motorsports businesses that wish to show additional support and commitment to the industry. This highest tier of membership includes all the benefits afforded to standard Business Members, as well as a suite of services, privileges, and recognition designed to elevate Founding Members into a separate—and honored—category. The early response to our Founding Membership has been overwhelming, and we're truly humbled by the dedication these companies have shown to the future success of our community. 
"Since the beginning, CP-Carrillo has been a part of PRI. Our valued successes are attributed to decades of hard work in racing, good employees, quality products, and great service—and the PRI platform shares that vision! Additionally, the PRI Show is an excellent place to showcase our products and facilitate the relationships we have built with our customers over the many years we have been in business." 
—Peter "Snake" Calvert, CP-Carrillo, PRI Founding Member
"If you want to be an industry leader in motorsports then you have to be fully involved with PRI. Becoming a PRI Founding Member was a no brainer for us. As a proud, independently owned, American manufacturer, we support racing, the racing community, and the continual efforts to grow the motorsports industry. We want to see our industry thrive for decades to come." 
—Bre Fredritz, Callies Performance Products, PRI Founding Member
For more on PRI's Membership program, visit www.performanceracing.com/membership