Driver Safety Products: Safety Engineers
Image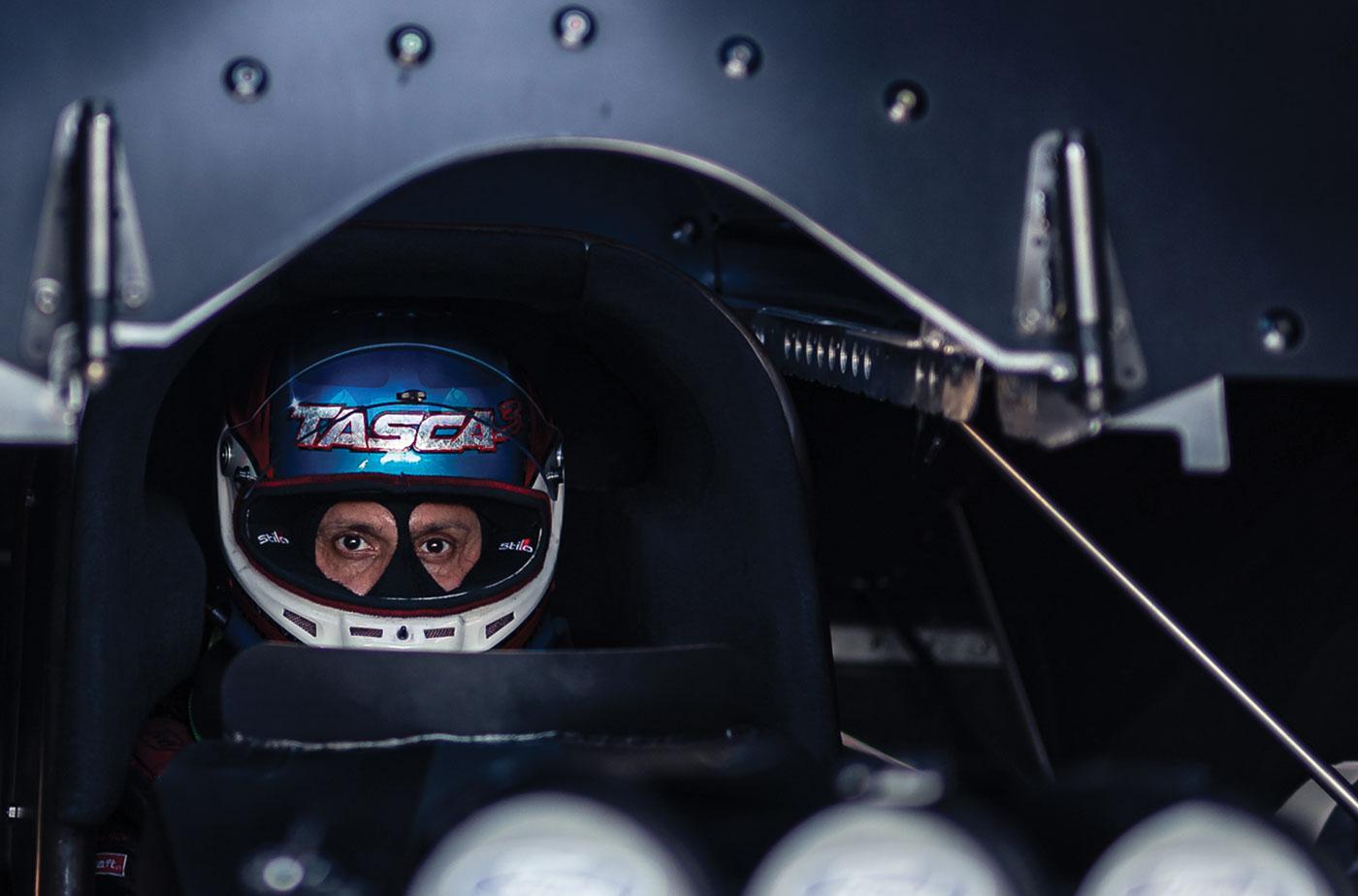 Constant innovation in designs, materials, and manufacturing are pushing the development of driver protection gear beyond the minimums required by tracks and sanctioning bodies. Here's how these advances are improving racers' performance.
Stereotyping is never a good thing, but racers have a reputation for being willing to spend nearly anything to make a car go faster, while being much more frugal when it comes to investing in their personal safety gear.
"Racers won't bat an eye at putting a $50,000 engine in their sprint car or Late Model, but they will balk at spending $1,500 on a custom suit to keep them safe," said Jacob Brown of K1 Race Gear, Carlsbad, California. "You can always buy more race cars, but you can't buy another you. You get one life, one body. You can't just buy another."
But, a racer may be thinking, safety standards change every few years anyway. Why can't I just upgrade then?
"Those changes to homologation standards do drive requirements," said Kyle Kietzmann of Bell Racing, Miami, Florida. "There are new standards put in place every five to 10 years that help make the safety equipment better. But outside of those standards, we're constantly looking at new materials and manufacturing techniques to make our products perform better, not just according to the standard but also to offer attributes that the customer wants, like fire suits that are lighter and more breathable, and helmets using more advanced carbon materials to make a lighter shell. We're adapting and taking advantage of new technologies so we can build a better, lighter, stronger product for customers."
Let's look at some of those new technologies to explore why safety equipment should be upgraded on a regular basis.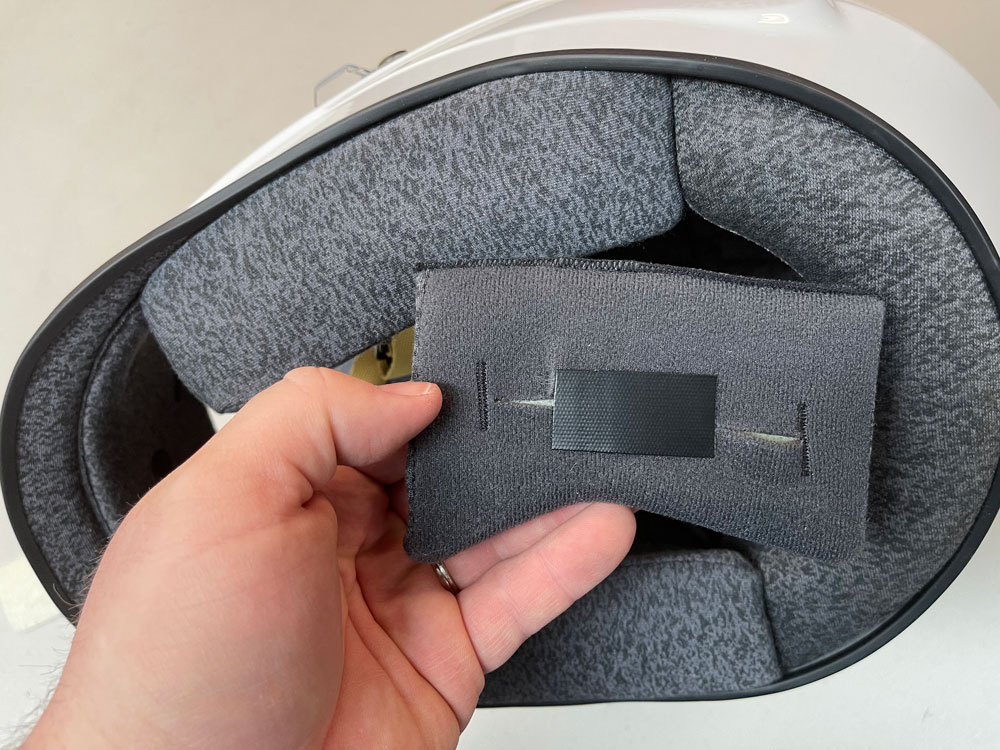 Helmets
"Helmets do change," said Ben O'Connor Jr. of Impact Racing, Indianapolis, Indiana. "The Snell Foundation and the FIA change requirements for standards every five years. The thinking is that each iteration is conceivably better than the prior specification. The helmet a racer could buy today is in theory safer or better performing than a helmet from five years ago under the last standard. I say 'in theory' because in some cases, if a company is already ahead of the curve, it doesn't need to make any changes to meet the new standard. Ideally, we want to build the safest product that we can, so sometimes when they change standards, we're already there."
While Snell and the FIA set the standards, "they don't dictate how to get there," O'Connor continued. "That's up to the manufacturers. We have virtually free rein in terms of how we develop the textiles, the fabrics that are used, the layup of the shell, the inner liner of the helmet, the densities and materials that are used. That's where the changes and advancements are being made."
"There are a lot of changes in materials," said Danilo Oliveira of G-FORCE Racing Gear, Acworth, Georgia. "Specifically, we developed a completely new set of modularized liner padding for almost all our helmets in 2021. Not only did it offer the best user customization, but it provided a much more comfortable experience in a better-quality material. Racers can choose to add or remove padding to perfect the fit. Customers who are between the standard sizes—a racer who's between medium and large, for example—can get a large helmet and put in more padding to get a perfect fit,"
Oliveira said G-FORCE made "a lot of significant upgrades in the shell composite of the Snell 2020 helmets as well, as seen on our Flash, Fusion, and Graphic models. Some of these upgrades were pioneered by the G-FORCE R&D team and are being used for the first time ever in the car racing industry. That's technology we didn't have two years ago."
As Kietzmann indicated, the upgrades Bell Racing makes to its helmets are not just to adhere to changing standards but also to "purpose-build different models for different applications."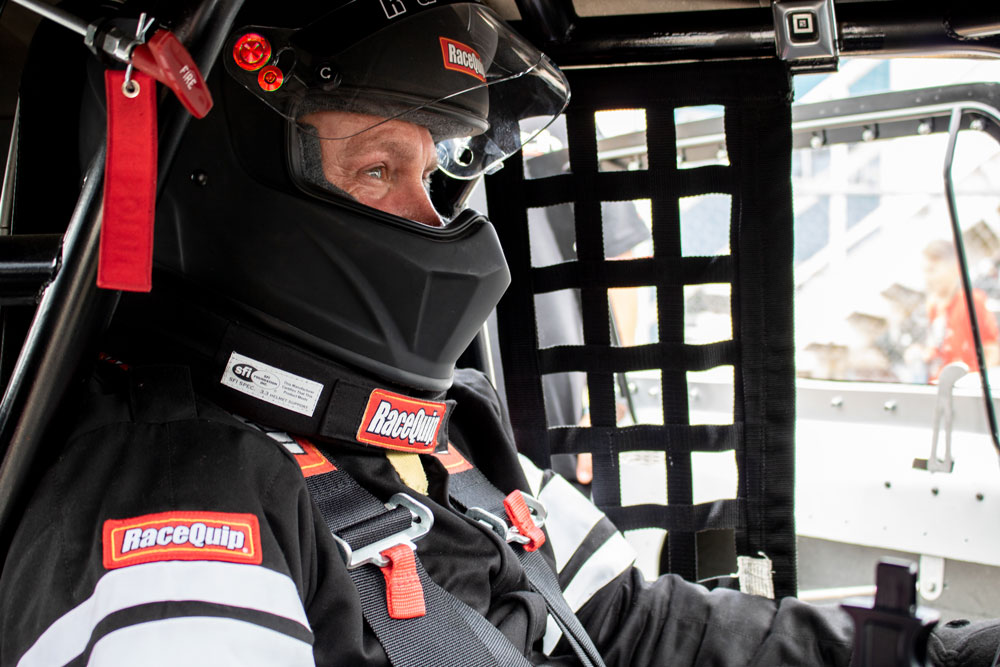 For example, Bell's new BR8 helmet for off-road racing was designed with a liner system "that evenly distributes airflow around the crown" and allows a choice of air inlet locations. "The way the liner is constructed internally allows airflow to circulate throughout the entire helmet, so whether it's top air, side, or 3/4-side, there's even airflow all the way around the crown, not just air ported into one area of the helmet."
Air has to come in, but dust needs to stay out. "We've added a double screen insert for the visor so it completely seals and added a kit system that can seal off the helmet except for the forced-air nozzle," Kietzmann said.
For sprint car racing, Bell's GTX3 helmet manages airflow differently. "It has a rear-facing venting system so air is not directly vented into the helmet. It's designed to create low-pressure areas in specific parts of the helmet, so as air flows over the helmet, there's a natural draw or air exchange through the helmet from low-pressure points from the rear-facing vents."
Bell's new 6-series helmets for sports car racing "address the need for more visibility with a larger eye opening, integrated ear cups for more noise attenuation protection, versatility in the radio systems we can install, and the helmet is adaptable for hydration," Kietzmann said.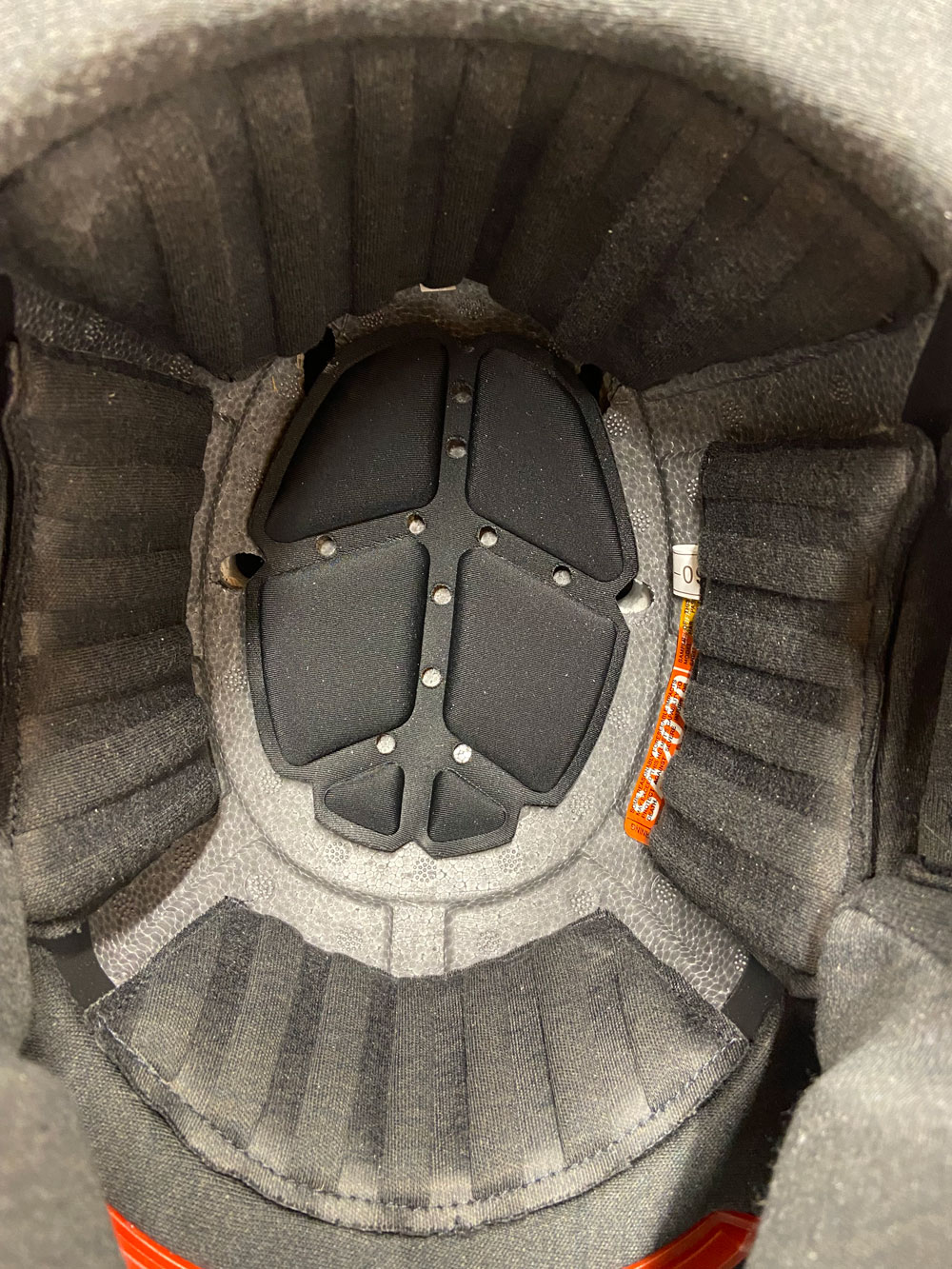 "Models from five or 10 years ago don't have many of those features, or the helmets were more generic and less specific," he continued. "As we advance, we look at the application, look at the different features that need to be incorporated into the helmet, and make adjustments to meet customer demands."
Airflow was a key driver in the redesign of the SA2020 off-road racing helmets from Pyrotect of Redmond, Oregon, said Steve Russell. "The internal air channeling in our helmets has changed, with more positive channeling of airflow through the helmet. Before, if a manufacturer had a pumper helmet, that air would come out wherever it wound up coming out. With our new air channeling system, air flows through the helmet in a much more direct way."
Pyrotect has also improved its helmet liners, Russell added. "Instead of a solid liner—which is like having a heavy sock wrapped around the top of your head—our liners now have corrugated channels all around the headliner to allow for more air movement and more cooling on top and around the head. That's a huge improvement in fogging and keeping cool."
Even the face shield has been improved, with a new front latch and a quick-release system "that allows the shield to be closed or opened much easier than in the past, when the driver was trying to find that little lip on the shield over by their ear," Russell said. "Now, all it takes is a little hand swipe up the front to open the latch. The upgraded ratchet system allows the shield to open about a quarter of an inch with one click, then there are three more clicks to allow the shield to open at different increments without it flopping around."
Fire Suits
Other than the SFI regulation that requires suits rated 10 or higher to be inspected and recertified every five years, "there really isn't a timeframe for replacing suits," Russell noted. "It's more of a wear-and-tear issue. I've seen racers wear suits that are 20 years old or older."
That said, racers "should keep a close eye on their suit to be sure it's not torn and there are no open seams," added Roger Mealey of RaceQuip, Riverview, Florida. "Many of today's cars have such small window openings that when a driver is trying to slide past the head restraints, it's easy to catch a rivet or cut the suit on a piece of sheetmetal."
Mealey also noted that "one of the most common problems we see is drivers wearing their suits to work on the car and getting oil and dirt ground into them. This will shorten the effective life of the suit dramatically and makes it more likely to burn."
Beyond those reasons, "technology always marches forward, and the safety gear made today is much better than what was offered just 10 years ago," Mealey said. "There are always improvements being made, so updating safety equipment can provide better protection and added features."
"Technology changes every two to three years, so it's always a good thing to be looking for updated product," said G-FORCE's Oliveira. "The suit you bought five years ago has completely changed in technology. It could offer increased protection, and in many cases it's more comfortable."
"We have a new suit in production that we've been working on for about a year, and it's now in final testing with the FIA," said K1's Brown. Yet he is "already working with our textile supplier on the next new thing. Suits continue to evolve. Materials are constantly getting better and lighter."
As recently as 10 years ago, "the suit that everybody needed was a three-layer suit," Brown said. "Then, within the last five to six years we went to a two-layer SFI 5 suit, because the new materials in the two-layer suit were actually better than the three-layer mockup." More recently, though, "a lot of the new suits are going back to three-layer. Because of the way the layers work, the three-layer suit is actually lighter and better than the two-layer suit that we have."
"Safety goes up as textiles get better, which is certainly a strong argument for upgrading," said Impact Racing's O'Connor. "The biggest changes that we see are on the milling side of things—how the textile manufacturers weave the thread to form different air pockets. That's the goal: create insulation by creating these air pockets and trapping them in certain places. After thousands of years of milling fabric, it's hard to believe there's anything still to be found, but the makers are always figuring out better ways to create fabrics that are safer by milling them a different way."
As the textiles get better, "we can produce a suit or gloves or even shoes that are lighter than previous models and maintain and even exceed what the prior performance was," O'Connor added. "That's important in terms of safety as it relates to being comfortable in the vehicle. The more comfortable a racer is in the vehicle, the more they'll be able to concentrate on the task at hand, which is driving, right? They're not thinking about an uncomfortable suit, shoes, or gloves."
How a suit is put together is also evolving. "In the last three years or so we've gone to a diagonal stitch," Brown said. "It has the same fire retardancy, but it's stronger and holds the layers better. The suit has more longevity and is more flexible that way."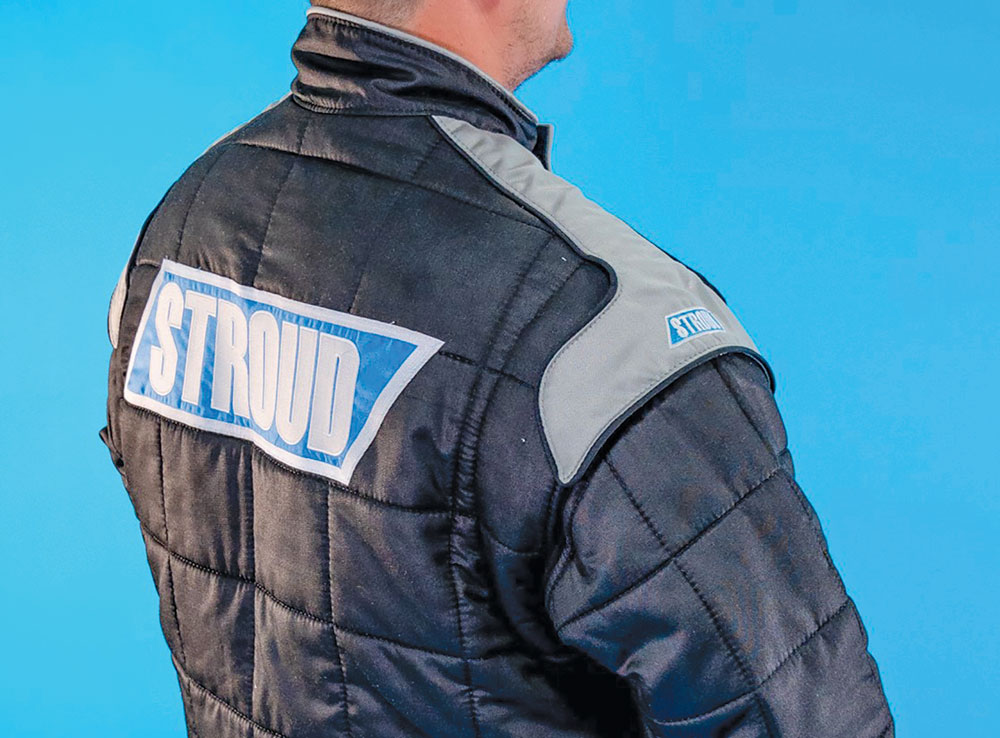 "Sleeves that are independent of the jacket's torso is something new for us this year," said Tommy Cunningham of Stroud Safety, Oklahoma City, Oklahoma. "It's a fit and feel thing for me. When I'm strapped in the car and I go to move my arms, the whole front of the suit tries to move or bunch up. If the sleeves can move independently, the whole front of the suit isn't moving when I move my arms."
As a racer, "I run our product, and some of our fire suit changes are little things that I wanted, like a pocket or something," Cunningham said. "Then there are bigger things, like how our epaulets are attached. A lot of racers think those are just an aesthetic thing to make a suit look a little better, but they have a purpose. They're designed to be a handle. When a first responder gets to the car, they can get a hold of the driver and pull him out of the car by the epaulets."
Another change Stroud is making is the addition of pads on the inside of the suit's knees. "When Jon Stouffer had his wreck in Great Bend, Kansas, last year, he told me a couple months later that he broke five ribs and didn't have much pain from that, but he said he couldn't hardly walk because his knees slapped together," Cunningham explained. "That's an easy upgrade for us. We can put some foam on the inside of the knees. I hope I never need it, but at least it'll be there if I do.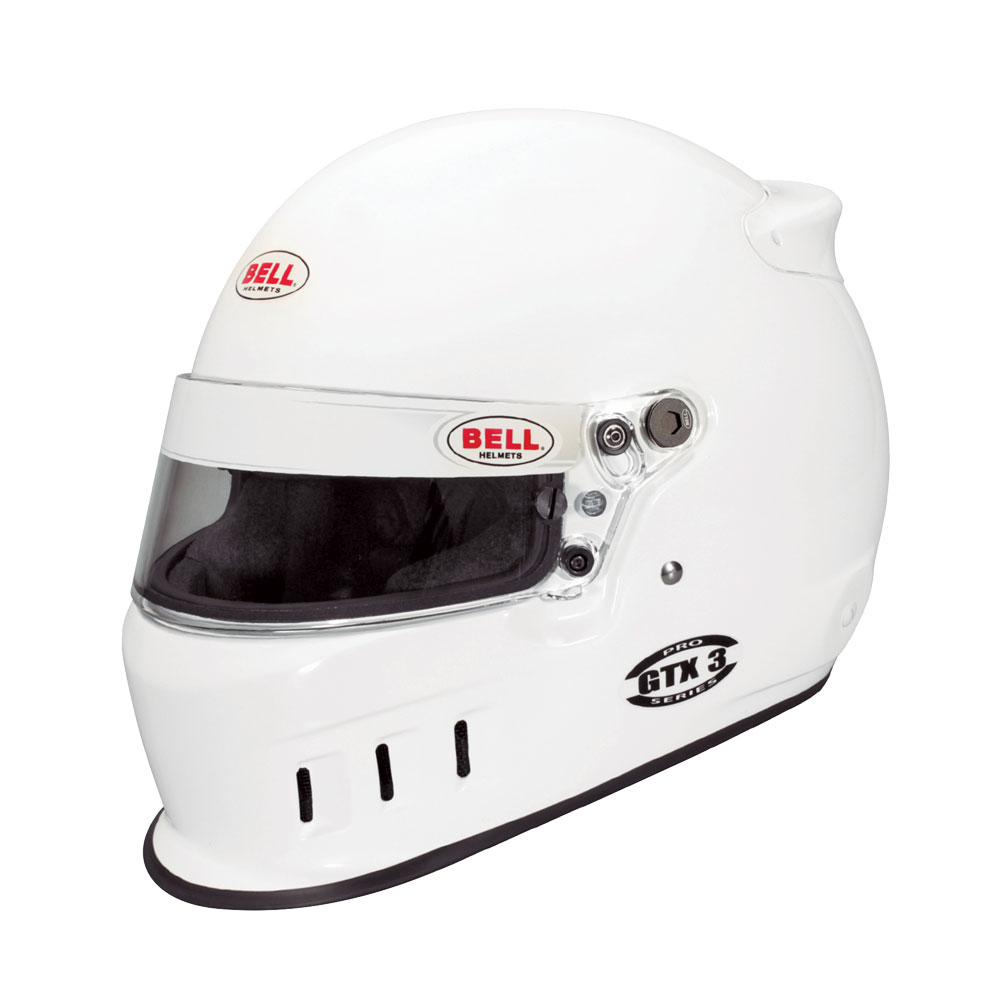 "A lot of safety developments are through necessity," Cunningham added. "We live and learn a little bit."
Accessories
If a fire suit upgrade can be a tough sell, it's even harder to convince racers to upgrade to new accessories, such as underwear, gloves, and shoes. But these products, too, are changing.
At the 2021 PRI Trade Show, Stroud Safety introduced a new SFI 20 boot that was designed with an eye to "the EV market and where it's going," Cunningham said. In addition to heat and chemical resistance, the sole has "an electrical charge resistance that will be standard in the boot. Racers won't have to order anything special for that."
"We're seeing a lot of advancement in technology in the base layers and underwear," O'Connor said. "As motorsport has progressed to being recognized for its athleticism, and as drivers—particularly on the professional side—train more, they gravitate toward replicating what is being done in other sports. One of those things was compressive base layers. Originally, a lot of drivers were using traditional athletic-type base layers for their performance aspect, but they're very dangerous to use in motorsports because they contain fabrics and materials that could actually melt in fire."
To offer a safer alternative, "manufacturers have looked at producing fire-related base layers that still have that compression technology," O'Connor added. "Traditional Nomex type fabrics don't have a lot of memory to them. They stretch and stretch out, so they can't be used in a compressive sense." The new compressive fabrics still have fire-retardant elements, "but the fabric is inherently different from what would be used in a suit or traditional undergarments." Impact Racing's new Ion line of underwear "is a version of that. It has the fire rating of a protective undergarment but has compressive capability as well. That would have been unheard of 10 years ago."
Impact Racing also recently introduced the Transition balaclava, with a bottom portion that can be pulled down. "This was the result of a request from the AMR folks [the safety team] in IndyCar," O'Connor explained. "They wanted it so they could pull it down when they're waiting for hours on end, but could pull it up in an instant to go into action. This also made it COVID-compliant for a lot of places."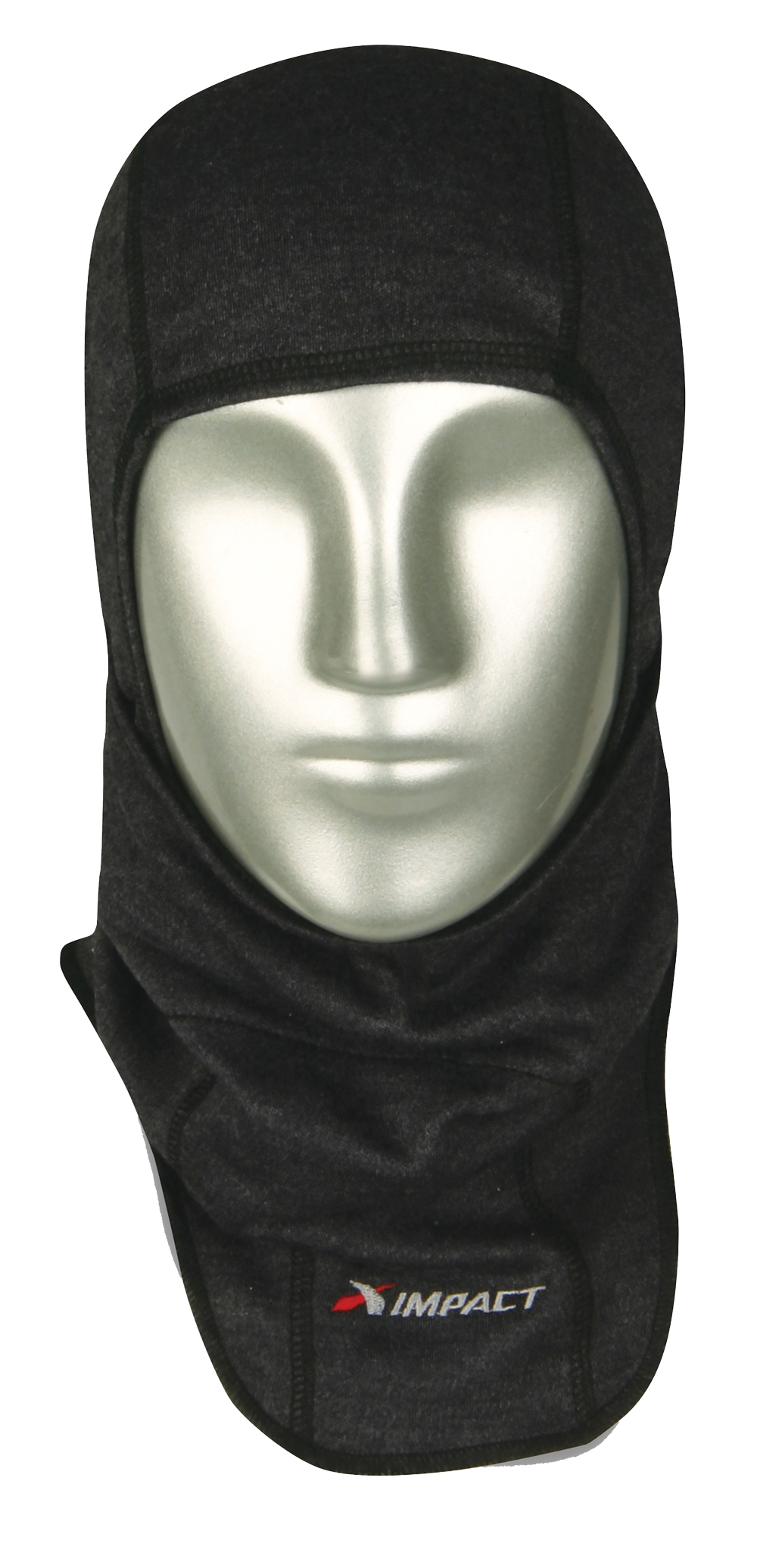 There are benefits from the driver's perspective, too. "It's very common, particularly in off-road and endurance racing, to have drink systems in the helmets," O'Connor said. "With a regular balaclava, drivers would have to either pull the balaclava all the way up to use the drink system or pull the eye port down below the mouth. Neither scenario is ideal, and [both] could be dangerous. The Transitional balaclava allows the driver to pull down the panel without disrupting the eye port area."
To give racers more options with their accessory choices, K1 Race Gear has instituted a tiered system, "a good/better/best model," said Brown. When choosing shoes, Challenger model shoes are good, GTX shoes are better, and Flight shoes are the best. With gloves, the ranking goes from Track 1 to Flex to Flight. "All three will keep you safe and meet the same specifications, but there are varying levels of comfort and maneuverability. It's like a Honda Civic versus a Cadillac. Both will get you from A to B, both pass crash tests. The choice comes down to a matter of what features the driver wants."
'Injuries Don't Take Vacations'
"You can never be too safe," Brown said. "Injuries don't take vacations. We can't do everything to protect the drivers, because in racing there are so many uncontrolled variables. But we're doing our best to control the ones we can. We have to make sure we're doing our part to make drivers safe, but drivers have to do their part to remain safe as well."
To O'Connor, that is happening. "In the 11 years I've been in this side of the industry, the attitude about safety has changed dramatically. It's gone from being a disgruntled purchase—'I have to have this stuff or they won't let me race'—to being almost a fashion statement. That's where, as manufacturers, we've had a great opportunity to increase sales when we develop better-looking product people want to wear. We don't think of style as a safety aspect, but it kind of is. If they want to wear it, they're more apt to use it."
"The best part," said Mealey, "is that all these advances in safety equipment have not come at much expense. Today's safety gear prices are on par with the past, if adjusted for inflation."
Bell Racing
BR8 Carbon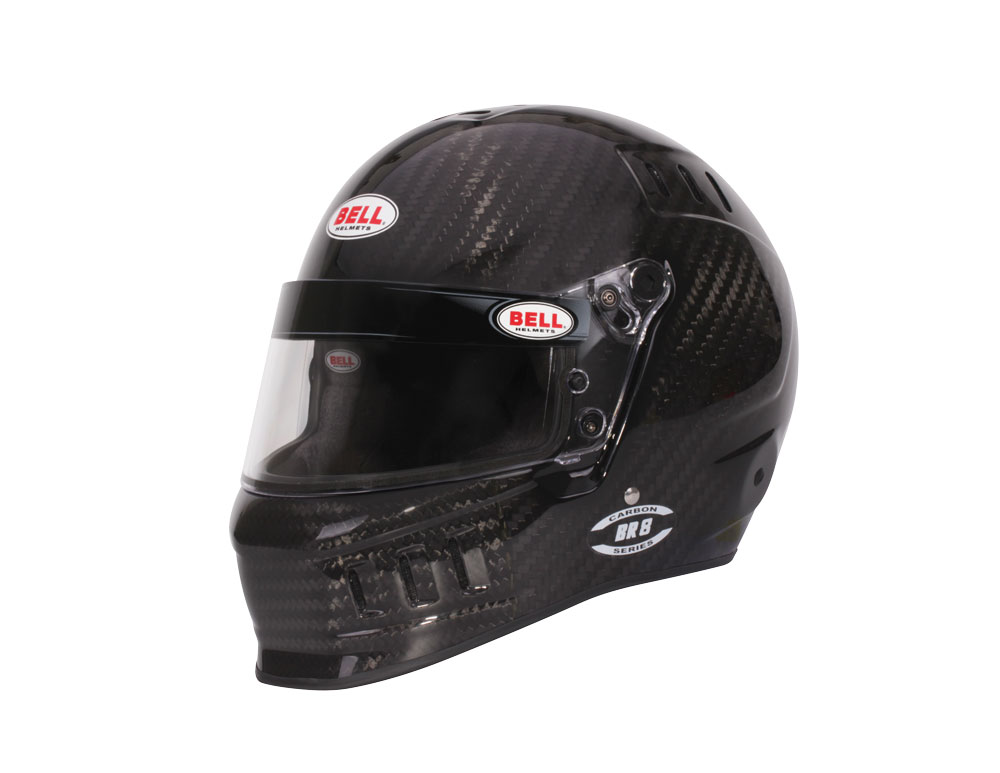 • Double Screen Anti-Fog (DSAF) insert to create a positive visor seal and prevent shield fogging.
• Rear-facing Venturi airflow vents that prevent dust from entering the helmet while still allowing forced air to be introduced into the helmet.
• Unique air chamber system that evenly distributes airflow around the head regardless of the top air configuration used.
• The helmet can be used with or without ear cups (included with the BR8 Carbon and sold separately for BR8 Matte Black and BR8 White versions).
• Innovative kit system featuring a low-profile forced air insert (included). The forced air kit can be installed on the left or right front, left or right 3/4 side, or top position for the ultimate flexibility in forced air placement and management.
For more info: bellracing.com
 
Pyrotect Safety Gear
ProSport SA2020 Helmets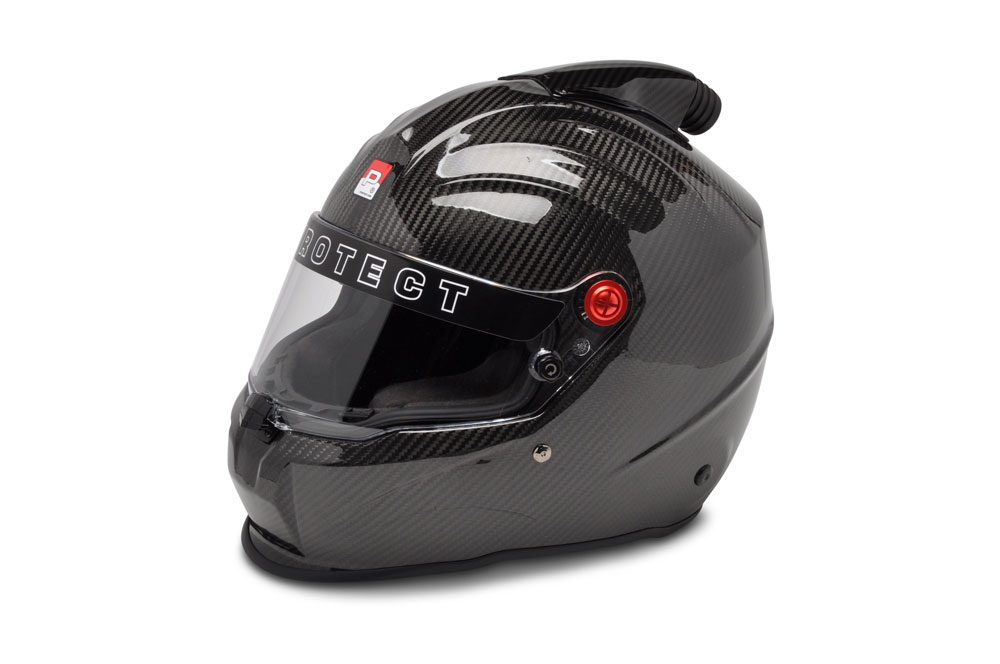 • Designed with a Carbon Composite Weave Vacuum bagged and autoclave cured lightweight shell for maximum durability.
• Stainless steel hardware and a Kevlar chinstrap.
• Center latch .125-inch Polycarbonate shield with tear-off post.
• Rubber eye port seal.
• Large eye port offers greater visibility.
• M6 inserted for head-and-neck-restraint devices.
• Fire-retardant Nomex interior.
• New head liner air channel design for better adjustability, added comfort, and improved airflow.
• Removable six-pad headliner and cheek pad system for cleaning and easy resizing for a perfect fit.
For more info:  pyrotect.com
 
Racechick
FIERCE Women's Auto Racing Suits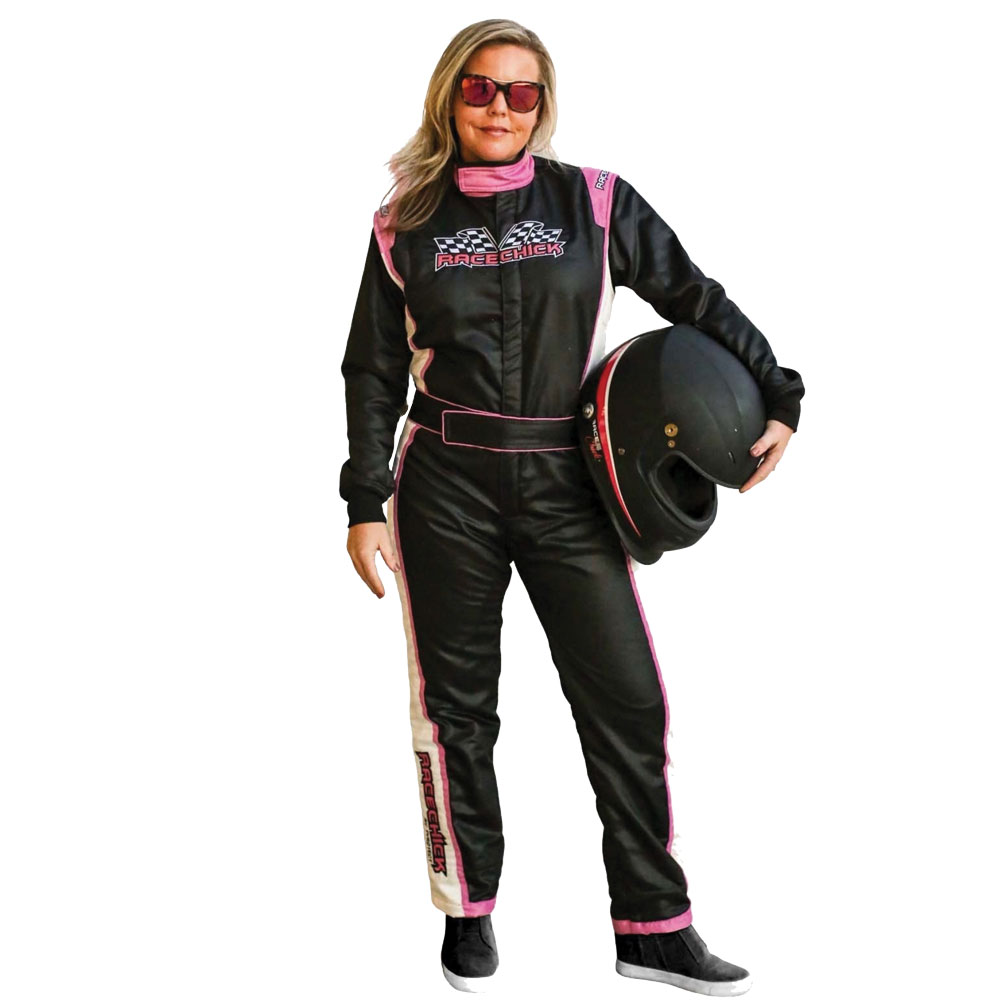 • Designed and developed specifically for the female form combining movement and performance into a great value suit built to the highest quality standards.
• FIERCE collection featuring one-piece suits, two-piece suits, and fire jackets in off-the-rack or custom sizing, and available in many color options.
• Available in SFI 3.2a/5 safety specifications featuring FR Cotton and  Nomex materials.
• Suits are made to coordinate with Racechick's women's race shoes and gloves.
• Built for women racers by women racers.
For more info: racechick.com
 
RaceQuip
356 Series SFI-5 Outseam Gloves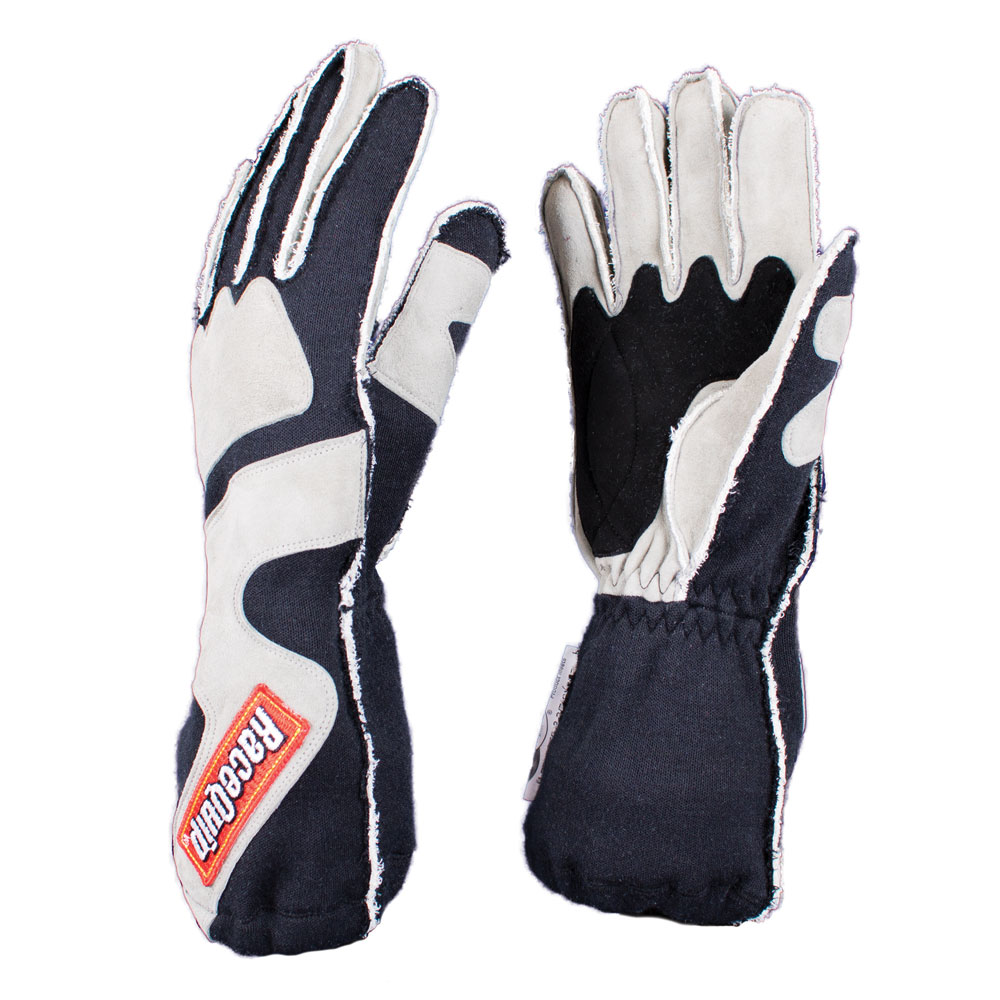 • Double layer Nomex knit construction.
• SFI 3.3/5 rated (tags affixed).
• Soft, supple, and comfortable.
• High grip suede leather reinforced palm.
• Reverse seam for superior comfort and feel.
• Extra-long cuffed gauntlet.
• Mitered fingers for precise fit.
For more info: racequip.com
 
Sampson Racing Communications
Digital Communications Systems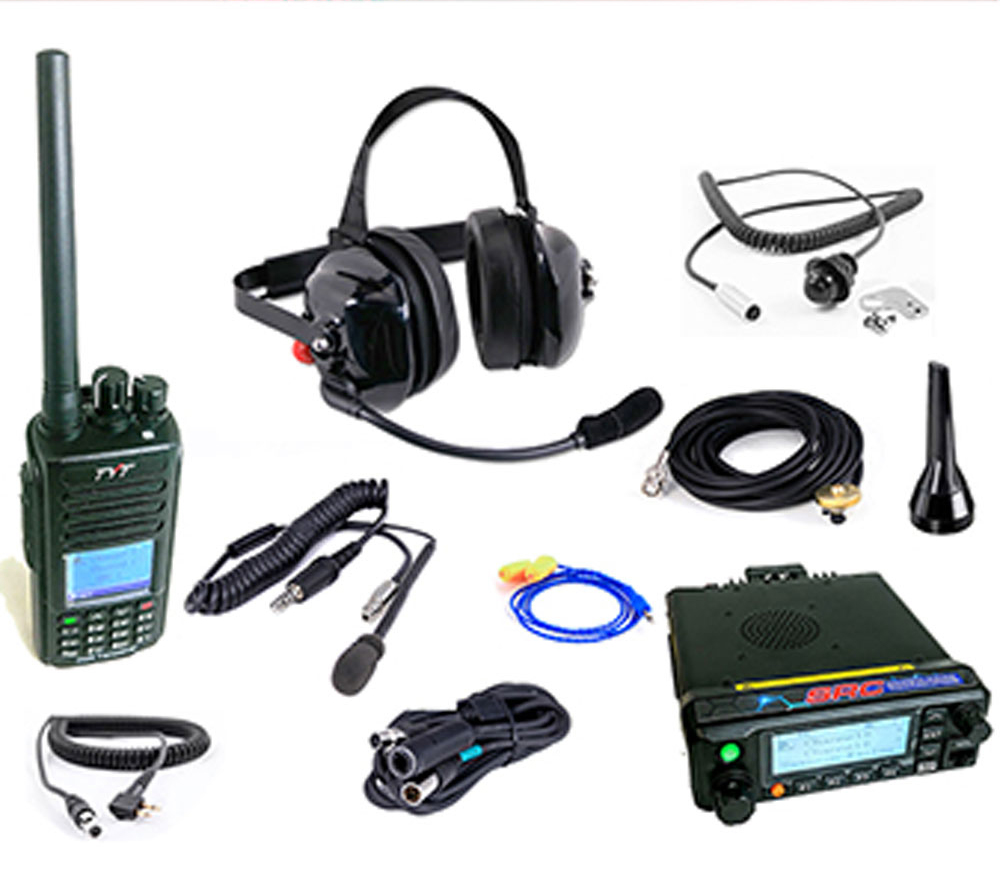 • Digital offers 100% communication coverage on any track in the US.
• Motorola systems.
• 29 years of quality service and support.
• Same-day shipping.
For more info: sampsonracing.com


Stroud Safety
Drag Boots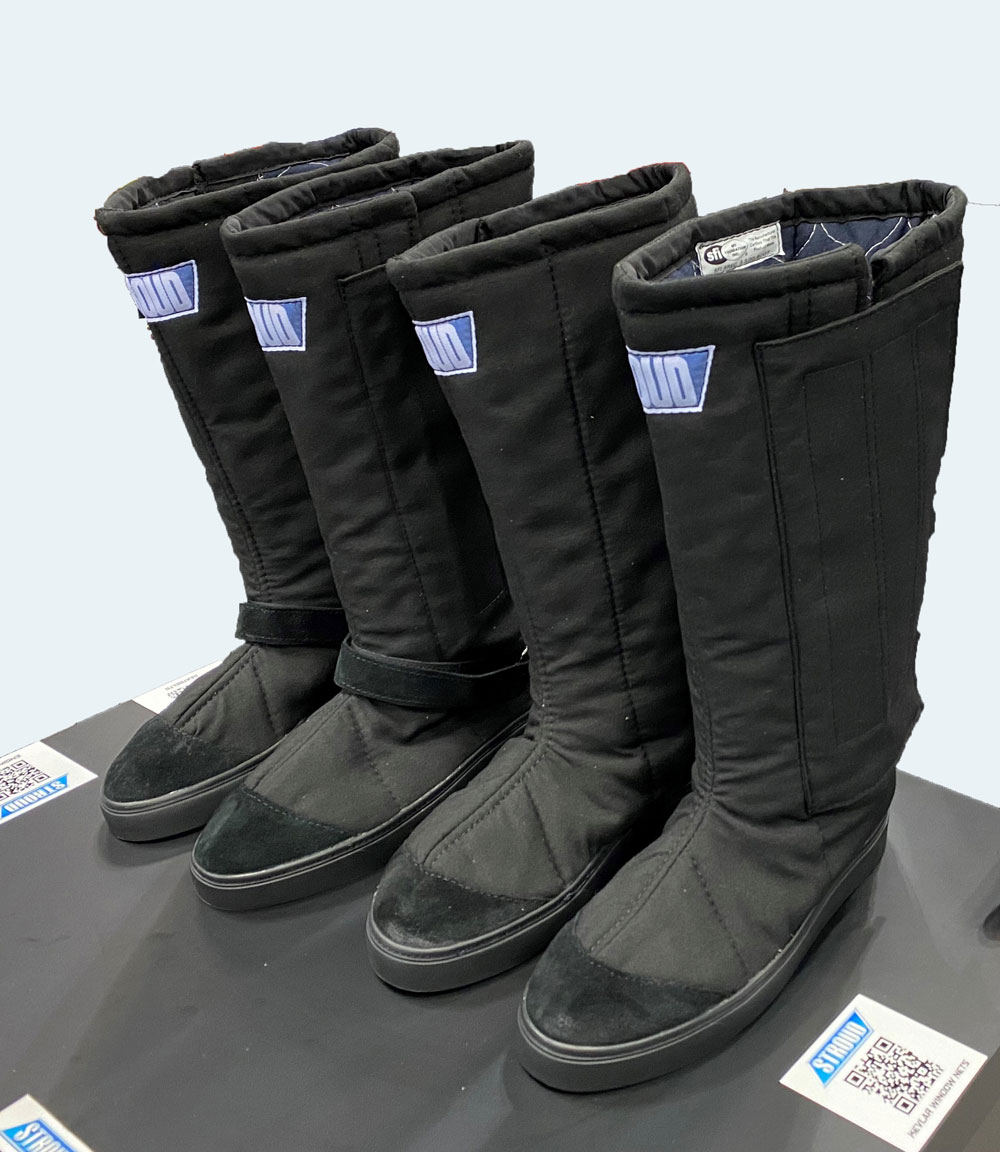 • Integrated soles.
• Fire-/electric-shock resistant soles.
• Optional adjustable strap.
• SFI 20 rated.
• Made in the USA.
For more info: stroudsafety.com

 
Turn 2 Racing Communications
CP510 2 Man System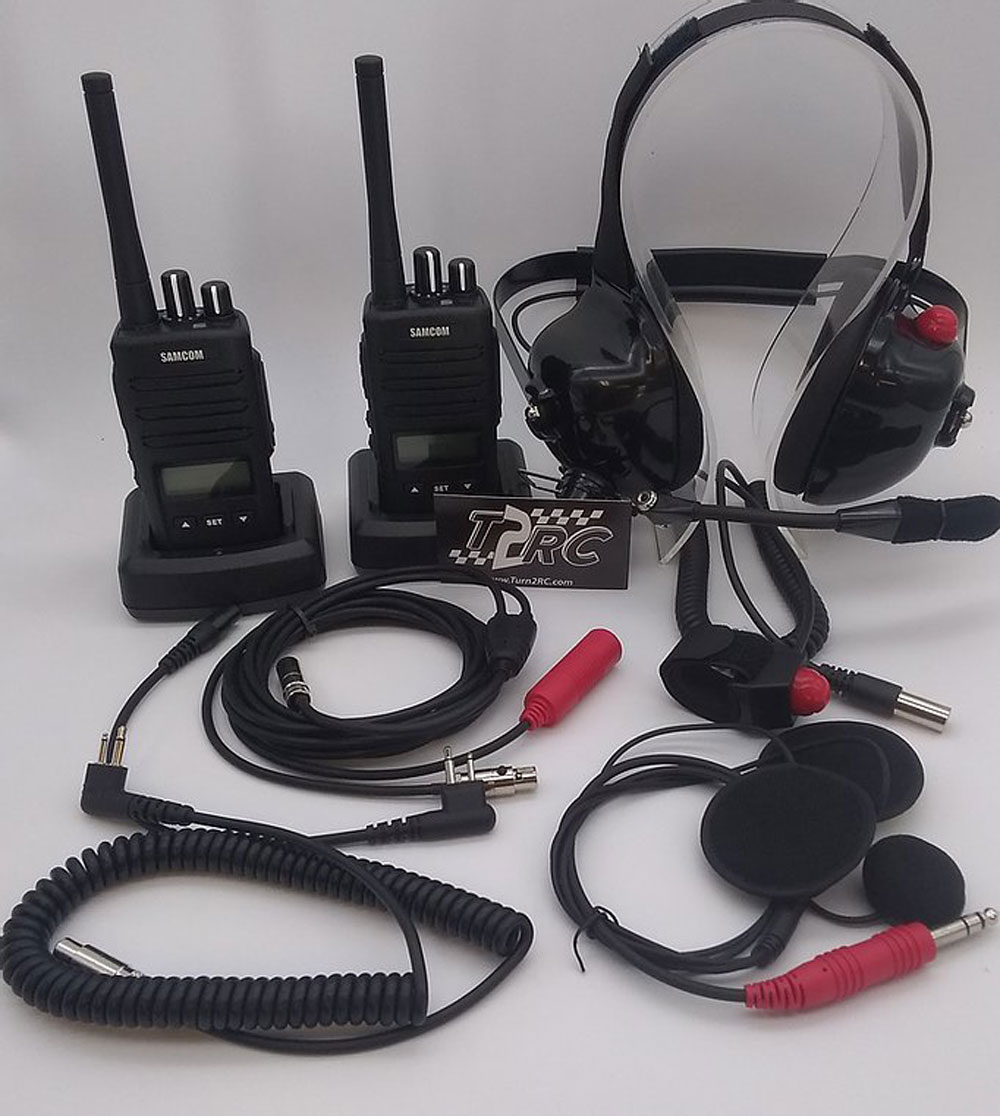 • The company's most versatile system.
• Uses the Turn 2 RC 4-watt 200 Channel Pro Radio.
• This system is ideal for quarter-mile drag racing, oval track racing, off-road racing, and much more.
• Has a built-in FM radio.
• Comes complete with everything needed for the car, driver, and one crew member.
• FCC licensing is the responsibility of the customer.
For more info: turn2rc.com
 
SOURCES
Bell Racing
bellracing.com
G-FORCE Racing Gear
gforce.com
Impact Racing
ximpactusa.com
K1 Race Gear
k1racegear.com
Pyrotect Safety Gear
pyrotect.com
Racechick
racechick.com
RaceQuip
racequip.com
Sampson Racing Communications
sampsonracing.com
Stroud Safety
stroudsafety.com
Turn 2 Racing Communications
turn2rc.com