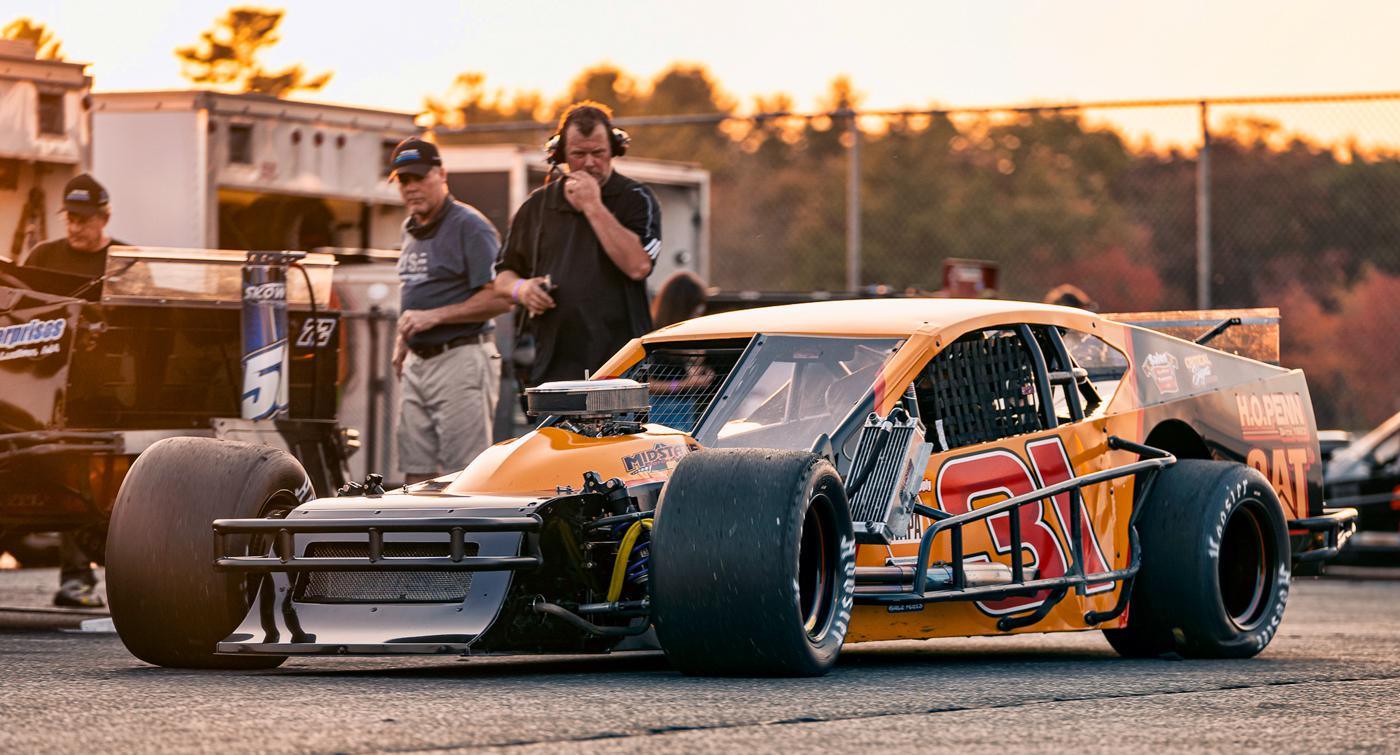 Photo courtesy of Stafford Motor Speedway
How asphalt modified event organizers are working to keep car counts up while smoothing out any rough edges.
Asphalt modified racing is undoubtedly a hot commodity these days. Despite the turmoil of 2020, various series have seen strong car counts in a number of different divisions, and from the looks of it, it's a trend that will carry additional momentum going into the 2021 season.
"We had a 50% capacity restriction last year due to COVID," said Michelle Cloutier of Monadnock Speedway, Winchester, New Hampshire. "But thankfully, it didn't really affect our bottom line—in fact, it was one of our best seasons in years. There were only so many things open in our area, so that translated to a lot of new faces. And, of course, the hope is that it continues through this year, with the expectation that more people will be able to come back to the race track."
But the popularity of these tube chassis oval track racers didn't happen by accident, nor did it appear overnight. The success of asphalt modified racing, particularly in the eastern regions of the United States, has been the result of concerted efforts by tracks, promoters, and racers to shape this into an inclusive and adaptable racing discipline.
"These guys can put together a car and run it at a variety of different tracks with a number of different series and divisions with minimal adjustment," noted Kyle Souza of the Tri Track Open Modified Series, Seekonk, Massachusetts. "And that's incredibly appealing to a driver—I have drivers who've run 10 to 12 different tracks using the same car with five or six different series. They're able to go out there, have fun trying different things, and come back to race at their local tracks close to home when they want to."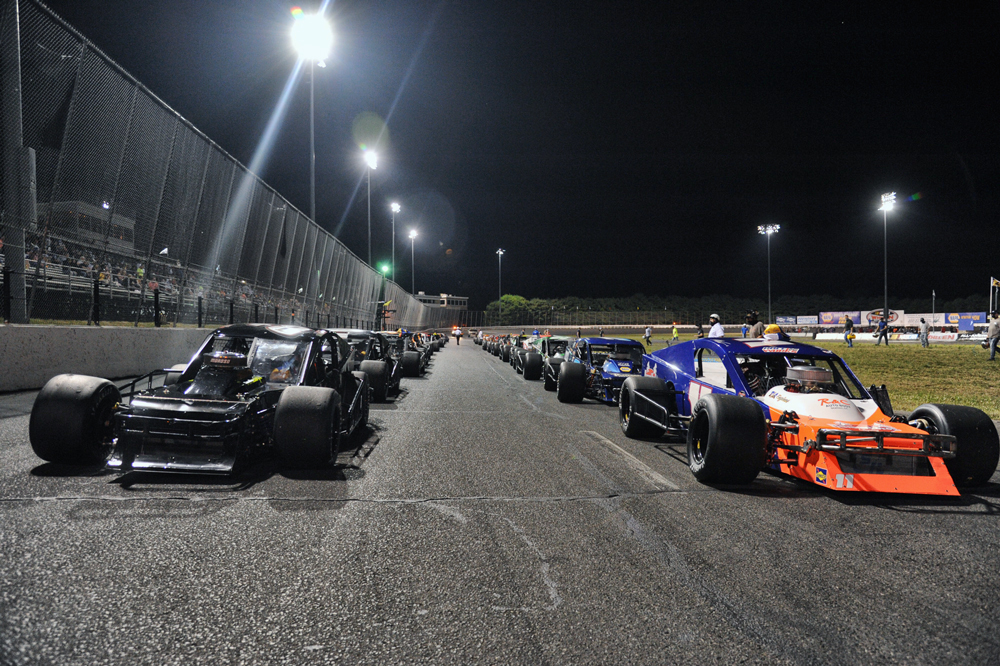 But that doesn't mean there aren't also significant challenges that have the potential to create headwinds. "The teams are pretty excited about what's going on right now," said Mark Arute of Stafford Motor Speedway, Stafford Springs, Connecticut. "But the thing that's always been a big concern is the economy. That, of course, affects both the teams and the tracks, and how that will shake out over the next few years is still a big unknown. But there's a lot of optimism right now."
To ensure the ongoing health of the sport, organizers and racers continue to work together to refine the rough edges where they exist. And as we all know, when it comes to racing, appeasing all parties involved can be a very delicate balance. Yet in the case of asphalt modifieds, the strategies appear to be working.
Strength In Numbers
"Asphalt modified racing is going through kind of an evolutionary period at the moment, and we're seeing that tour-type modifieds are kind of the thing right now," said Souza. "It allows a variety of different competitors to come from a variety of different places. Teams don't want to spend tons of money to run full-time in the NASCAR Whelen Modified Tour and are instead coming to run in series like ours, where we have six or seven races a season, or they're competing in series operated by their local tracks."
And Stafford Motor Speedway's Open Modified Series serves as a good example of the latter. "A few years ago, we decided that we wanted to run our own series of open races where we tech the cars, and it quickly became very popular," Arute said. "Our purses paid out a comparable amount to our competitors versus the Whelen tour, but we were able to contain our expenses within our own group. It's incredible what has happened with these Open cars—there's been a big shift toward them. We had a Tri Track event here last fall where we had over 50 entries for one race in that one division."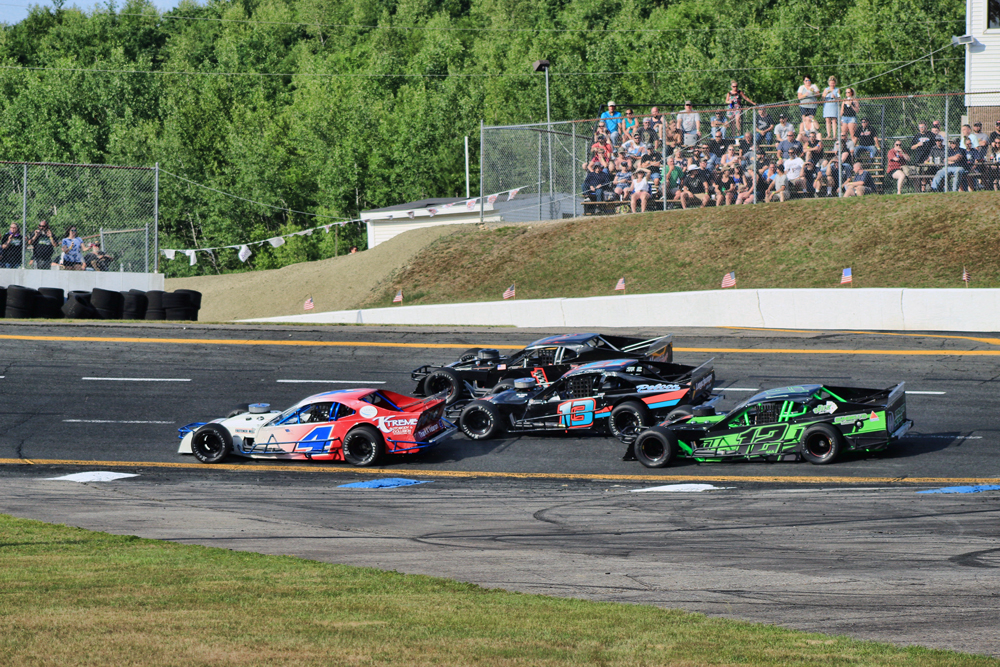 And, as Cloutier explained, the widespread adoption of GM's durable 604 crate engine package has been a significant factor in that. "Our weekly Division I races in NHSTRA Modifieds continually see a lot of interest. We have three tracks that regularly run them, and we're all on the same 604 crate. Ever since we moved to the 604 package a few years ago, the fields have definitely continued to grow. The 604 is a legitimate race engine, and it has helped these drivers be competitive across a number of different series. A number of our drivers also compete in Tri Track events with their 604s and do quite well."
The prospect of significant payouts is also an incentive that keeps racers at all levels of competitiveness involved. "I think the purse structures are really good right now," Souza told us. "With the Tri Track series, our purse is over $40,000 for one race, and we pay 26 cars to start the race. So even if you finish in 26th place, you're still awarded $1,000. We're also paying out even if you don't make it into the race—we're averaging somewhere between 35 to 40 cars, roughly. Even the racers that don't qualify go home with at least 300 bucks. And that's not just us, either—these local tracks have really good purses for their asphalt modified races, too. The drivers know that they're probably not going to make a bunch of money through racing, but they're more comfortable getting involved when they see these purse structures and realize that they're not potentially going to lose a lot of money if they go run a certain race, even if they don't finish well."
Striking A Balance
Even with generous payouts, asphalt modified racing can be a costly endeavor for drivers. But as technology improves and the competition gets fiercer, organizers also have to find ways to keep performance in parity amongst the field without forcing racers' significant investments into obsolescence—or allow teams with deeper pockets to out-spend the competition in order to move to the front of the pack.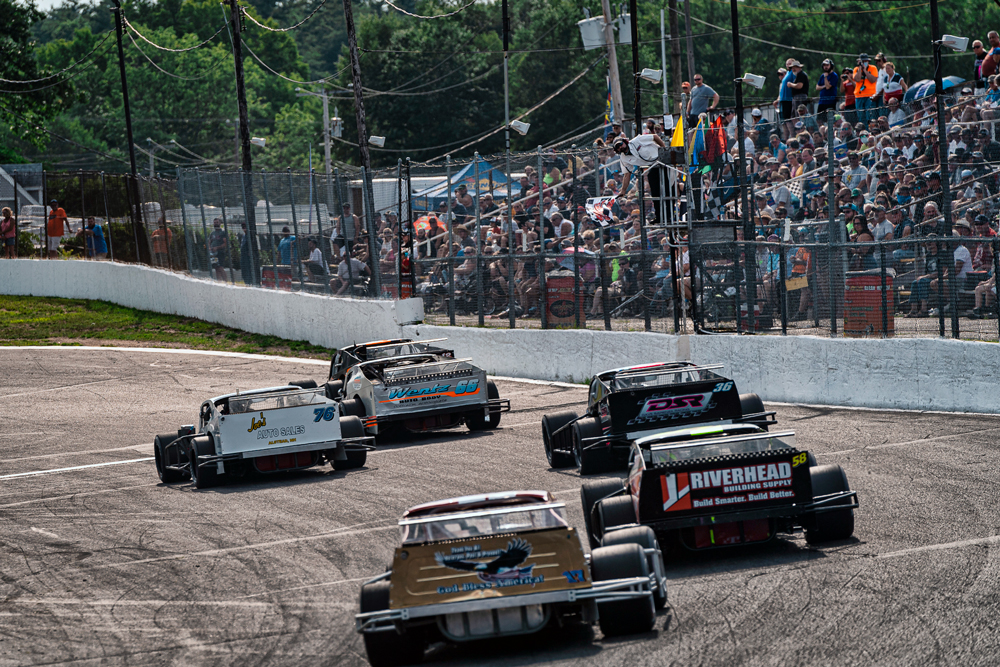 "You don't go to the junkyard for any of this stuff, so it can be very expensive," said Arute. "So we do have some pretty stringent tire rules here. Most of these guys can't afford to continually bolt on a new set of tires every week. So basically, you start off the season with an inventory of tires, and after every race you can swap two of them. That can be frustrating to some competitors because they feel they could run faster. But what some of them fail to realize is that, if everyone had a new set of tires every week, we'd just be right back where we started in terms of competitiveness. Everyone would just be spending more money to get there."
Cloutier told us that Monadnock Speedway has adopted this tire rule as well. "In the last few years we've done some small changes, and the focus has been on keeping the costs down. The two-tire rule was implemented to make sure people can't out-spend each other on those. At the beginning of the season we allow the competitors to buy eight tires for inventory, and they're allowed to replace two tires per week for the season. And if the teams do it right, they should have good tires throughout the year."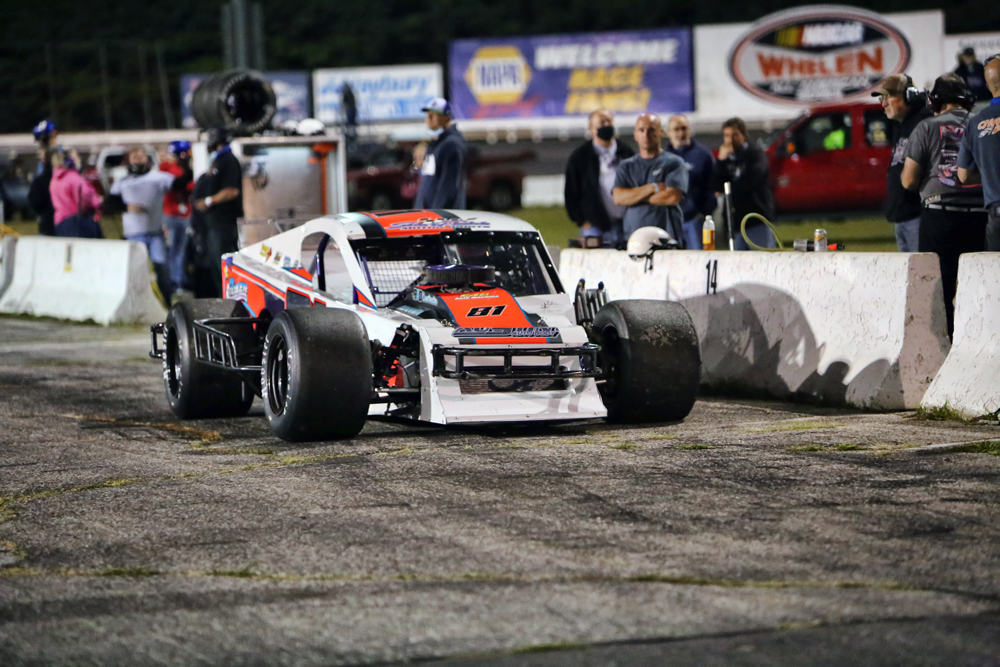 Souza said the adoption of a more standardized rule set across various series is a big part of asphalt modified racing's recent evolution. "Over the last three to four years, Tri Track has kind of taken the lead on putting together a generalized rule set that would be able to conform to what everyone wants to do," he explained. "And I think that, as far as rule sets go, that's been the biggest change—the rule sets are all now much closer to one another, and series are now more likely to work with each other to make sure that everyone can run with the same car across a number of different events with minimal changes."
Souza added that improving the lines of communication has been another key factor in the asphalt modified success story. "Honestly, the biggest change to me is the fact that the promoters are willing to work together," he admitted. "Previously, the promoters typically didn't talk with one another, but the promoters up here get along really well now—they're willing to work with each other and make sure they're not stepping on one another. That's a big shift from five years ago or so when the promoters didn't get along, and that made it more difficult not only for the promoters, but the drivers and tracks as well. When the promoters don't talk, you end up with situations where there are two big modified races within three hours of each other on the same night. That doesn't benefit anyone."
The Road Ahead
Though all agree that asphalt modified racing is in a good place right now, there's some trepidation about allowing the pendulum to swing too far in the opposite direction as restrictions are lifted and racers return to the track in increasing numbers.
"It's been something we've had to keep our eye on for the last couple of years, actually," Cloutier recalled. "You have MRS (Modified Racing Series), you have Tri Track, you have Whelen Modifieds, and now everybody's trying to schedule things where it's not conflicting with another event because they're sharing drivers. Choice is great, but at a certain point it's not special anymore. And that affects the fanbase, too. There's only so many events you can do in a season."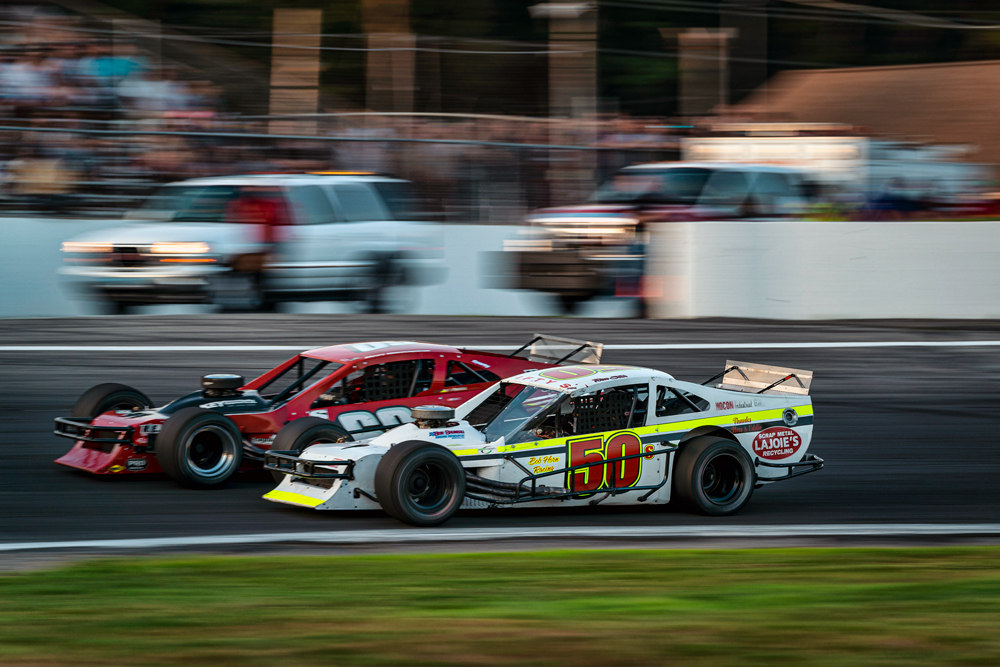 It's an issue that Souza characterized as over-saturation. "I think the market for 2021 is a little bit flooded. Right now, from April to October, there's over 40 open modified races that are scheduled from New York to Maine, and that translates to just three weekends where there isn't an event. So from a driver's perspective, they're going to have to pick and choose what races they're going to compete in—it's just not feasible to say that you're going to run 40 races in a season. You can't run every weekend like that. So that's a new challenge that's coming onto the scene here kind of inadvertently. But from a fan's perspective, it's shaping up to be phenomenal year for asphalt modified racing. So we'll see how it goes for 2021, and that will kind of guide the way going into 2022," he concluded.
SOURCES
–
Monadnock Speedway
monadnockspeedway.com
Stafford Motor Speedway
staffordmotorspeedway.com
Tri Track Open Modified Series
tritrackmodifieds.com