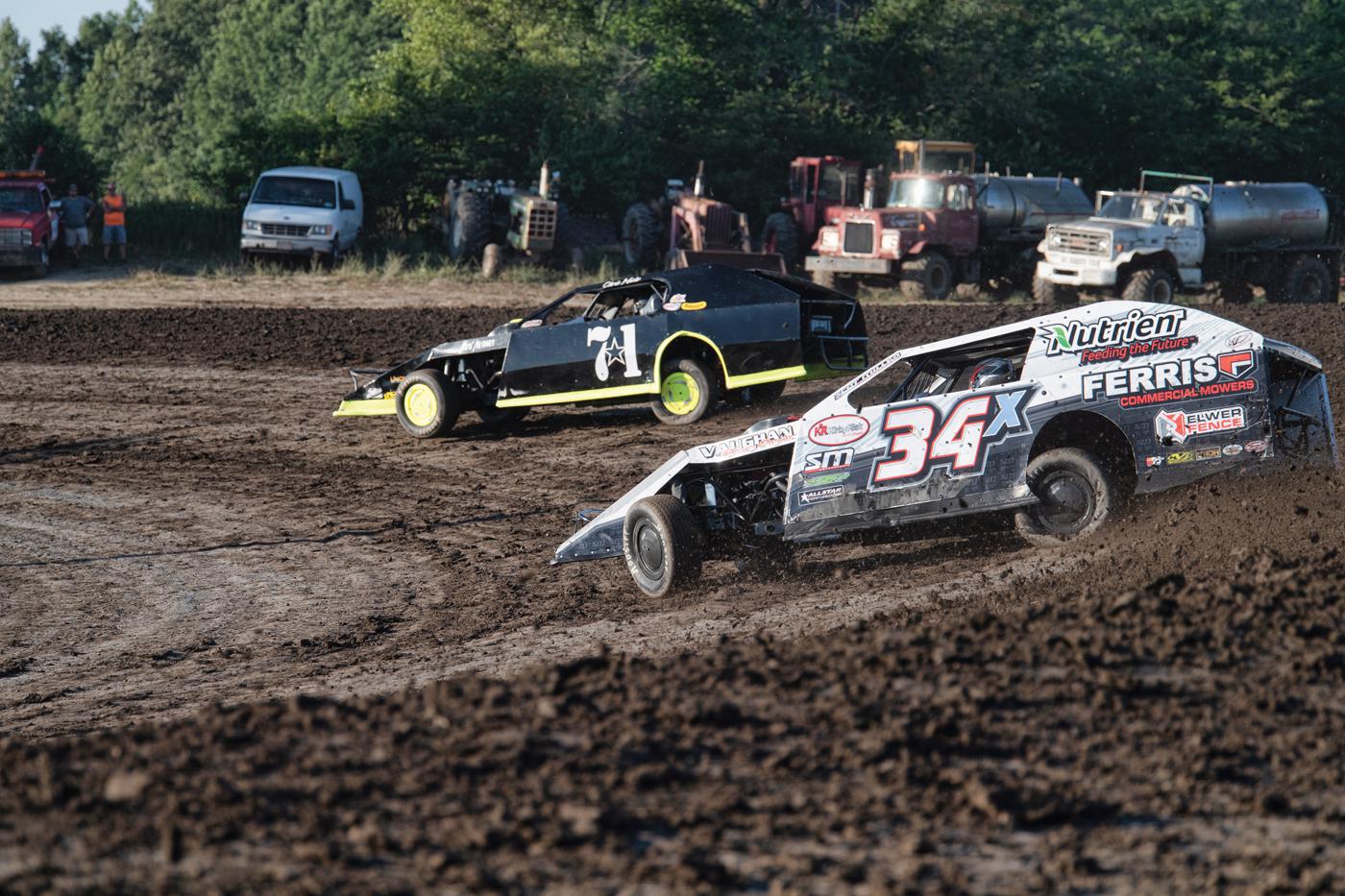 Suppliers are leveraging the latest technology and machinery to up the ante in the dirt modified market, from the entry-level ranks to the upper echelons.
Dirt modifieds are a delicate balancing act. With gobs of power, little tires, and car counts resembling rush-hour traffic, the difference between victory and defeat can be smaller than a gnat's haircut.
And that balancing act isn't just on the track. In presenting one of America's most popular forms of racing, dirt modified sanctioning bodies have to walk an equally fine line between serious competitors with big budgets and entry-level racers looking to have a good time on hamburger money.
The results of this dynamic are cars that don't really change much in the broad brushstrokes, but rather go through frequent changes in their details—particularly regarding engines.
We recently caught up with our sources in the dirt modified market to better understand these trends and learn more about today's key developments, as well as to share a glimpse of where the sport should, and could, be headed.
Engines
Our sources confirmed that engines are indeed responsible for much of the current movement in dirt modifieds, with developments lately being driven primarily by new components. "For modifieds, probably the biggest changes we've seen lately are in the valvetrain—new cam designs, lighter components, and stiffer rockers and pushrods," noted Jack Cornett of Cornett Racing Engines, Somerset, Kentucky.
These increasingly sophisticated valvetrain components are allowing engine builders to put motors together with power curves that more precisely suit the needs of racers and the tracks they run on. At the same time, modified teams are getting more advanced in their chassis setup, often employing spring smashers, data acquisition, and other exacting equipment. The resulting setups are highly capable and provide new opportunities for savvy engine builders to create more effective powerplants.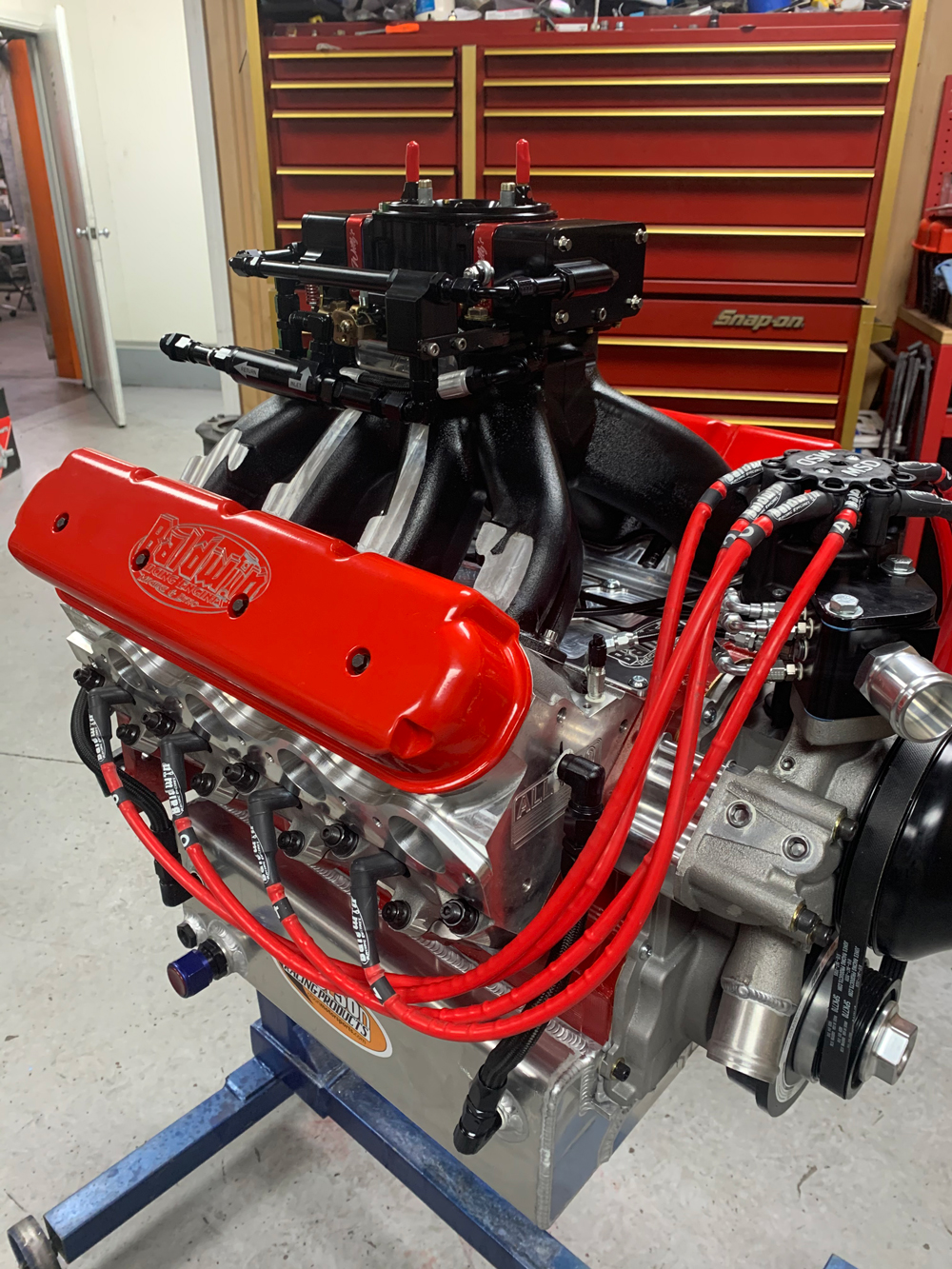 "We're putting a lot of torque into these modified engines, because the chassis have gotten so much better," said Jeff Baldwin of Baldwin Racing Engines, Friedheim, Missouri. "We've broadened the torque curve out a lot. That's allowed them to restart a lot lower in the rpm range. Even though they're on a little eight-inch tire, the chassis can handle it."
At the same time, modified engine builders we spoke with are investing in advanced machining equipment, which is launching a revolution in cylinder preparation. "The biggest thing right now is honing and piston rings," said Baldwin. "Everything is going to a steel ring or tool-steel ring—a really hard ring. Well, the problem with that is if you don't have diamond honing equipment, you just have so much trouble sealing the new hard rings, because they don't store oil like the old moly and cast-iron rings did. They were like a sponge. They held all the oil so you didn't need to have your cylinder walls all that good. Now your cylinder walls have to be very, very good to make the new rings work.
"With the diamond hone, rings break in almost instantly now, versus before it would take forever," Baldwin continued. "We haven't had a chance to dyno an engine with the new honing, but the guys that I've talked to are seeing 15 to 20 horsepower gains. And if it prevents the side of the piston from scuffing, we could run the pistons twice as long—get an extra freshen out of it. That's a win for everybody."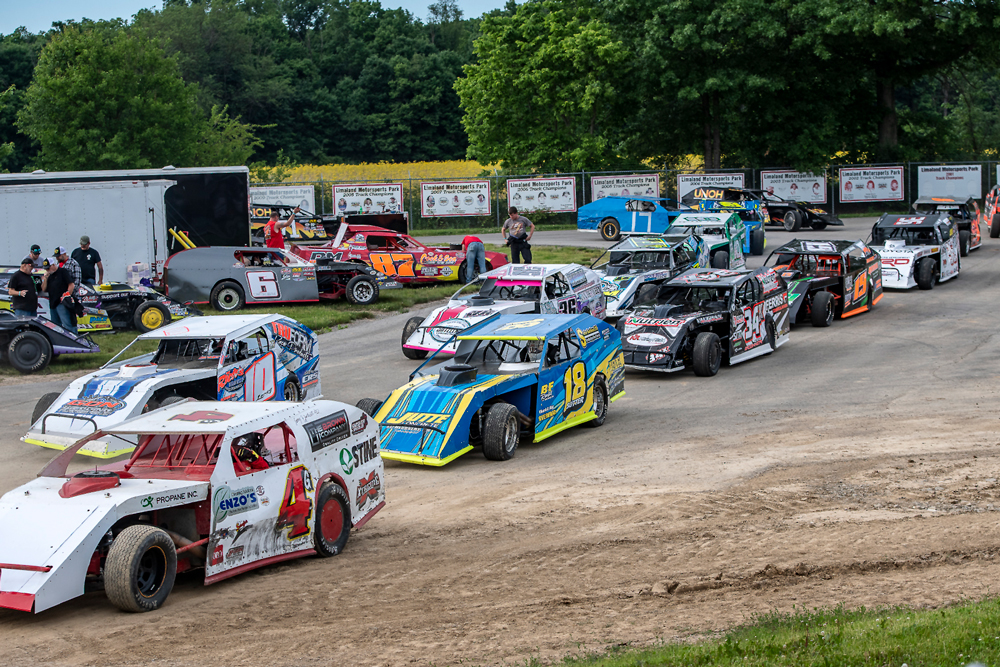 And while these new developments are reshaping how engines are built, there's also a move toward an entirely different engine, namely the LS platform. "The LS really started taking off in 2017," observed Baldwin. "The torque is just so much smoother on LS's, because of how the cylinder head platform and the intakes are on them. We can make quite a bit more power with an LS using off-the-shelf parts—not anything custom. We can also build them a lot cheaper than a wide bore or something like that and make almost the same power."
Alongside engines like the LS, there's a noticeable trend toward crate engines and tightly regulated spec engines among several sanctioning bodies. But even in those series that focus on spec engines, there's still plenty of room for development. 
"For modifieds, we only do the USMTS (United States Modified Touring Series) spec engine, which runs the Brodix spec head," said Andy Durham of Durham Racing Engines, High Point, North Carolina. "A lot of people think that because that engine has an unported head, it doesn't do any good to port that manifold. But we found that absolutely isn't true. It does make a big difference to port the manifold. And then we play with a lot of stuff in the valvetrain, trying to optimize the exhaust valve opening and the intake valve closing events—trying to trick the head, so to speak. We want to fill the cylinder up and get as much packed into it as we can before we crack on that exhaust valve, to where we're not blowing it out the pipe."
As with most series, the USMTS rulebook dictates most of the trends its racers can pursue in engine development. And with that as the driving force, engine preferences change quickly and often. 
"Last year, USMTS took the motors that were bigger than 372 inches and told them they could only run 7,800 rpm," stated Durham. "So then guys started building smaller-cubic-inch motors, like 365 and 370 cubic inches. Well, that seemed to be a little bit of an advantage last year. Then this year, they went back and allowed the big motors to run higher rpm's again. So now, we don't really know if it's going to be an advantage to have a little motor."
Modified racers generally don't seem to be spending more on engines lately, according to our contacts. But that may soon change. "I didn't really see a big increase in spending last year, though we're kind of on the higher end of the pricing for those motors," said Durham. "But sanctioning bodies are upping purses this year. They're going to have a lot of $10,000-to-win shows. So I suspect there will be more thought put into motors."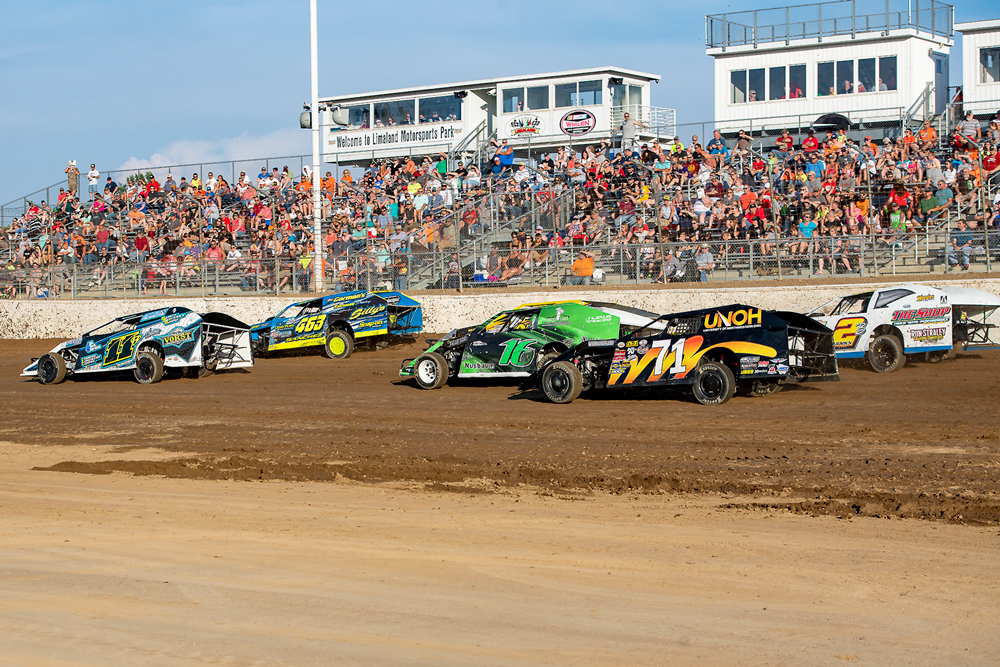 That leads us back to the age-old bind for modified racers—how restrictive should rules be? Some engine builders feel they're currently too open. "Honestly, some of these rules, the way they're written, they don't put any restrictions on engines," said Baldwin. "I hate it for the customer, because it's so expensive. To build an open B-Mod engine, where we don't have cubic-inch rules, the only real rule is steel head, steel block. That's an $18,000 build."
And oftentimes having relatively unrestricted engine rules can result in higher costs for other, less obvious reasons, according to Durham: "Right now, USMTS has that spec motor. They've got a crate motor. They've got a 525 engine. And you can still run an open engine. It's crazy. Some guys use all these engines depending on what track they're going to. It would be better if USMTS just told everybody, 'Hey, you're going to have a five-inch spoiler, you're going to weigh 2,450 pounds, and we'll all run this spec head.'"
Body and Chassis
For the most part, dirt modified bodies and chassis don't appear to be experiencing the same sort of dramatic shifts that engine building has lately, with the exception of suspension. "The last two years, the suspension has changed a lot," said Bobby Hearn of TEO Fabrication, Vernon Township, New Jersey. "We went from mostly torsion-bar cars to now it's mostly coil cars. It just kind of exploded in the last few years. Once a couple guys got going really good with some coil cars, everybody changed their focus to go that direction."
Although there seems to be somewhat of a follow-the-leader aspect to this shift in suspension technology, it's also likely that the move can be at least partially attributed to the increasing sophistication of modified teams. With widespread use of data acquisition and other suspension tuning tools, teams are better equipped to take advantage of the greater setup options afforded by coil-spring suspension.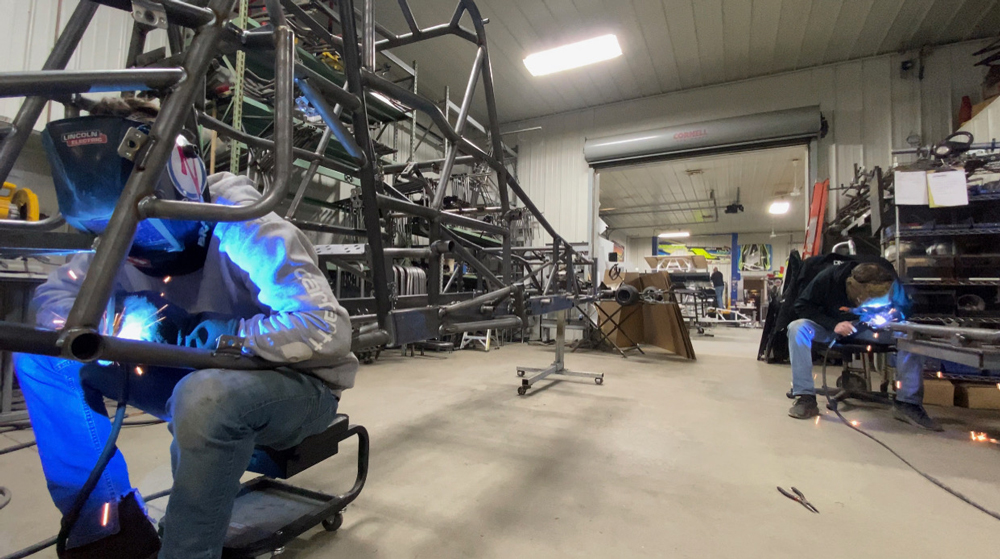 Unlike the chassis, however, bodies of dirt modified cars are essentially unchanged. Some feel that this lack of progress detracts from the sport as a whole. "I kind of wish we would change the body rules a little bit," stated Hearn. "I know, nobody wants to hear that. But we've had the same body rules for 20 years or more. I'd like to open the rules up. That way fans can see the difference between classes."
For now, manufacturers are making mostly small detail changes to modified bodies, typically in response to racers pushing rules to gain an advantage. "The only thing we changed this year was on the sail panels," said Neal Cullum of GRT Race Cars, Greenbrier, Arkansas. "Some guys were bowing them so much, trying to catch air on the left side."
Manufacturing
While racers in the dirt modified world are becoming more sophisticated, so too are the companies producing components for them. In particular, the use of CAD/CAM equipment is increasingly being perceived as vital to a shop's long-term survival. "Shops that don't invest in CNC are going to be in trouble," said Baldwin. "The only downside to the equipment is paying for it. But I'll get it back in labor savings. On our new CNC honing machine, what used to take us four-and-a-half hours—literally the guy standing in front of the machine the whole time—now takes us an hour and a half. And the guy is in front of the machine for about five minutes." 
More fabricators are getting on board with this trend, too. One of them, Troyer Dirt Cars in Spencerport, New York, recently underwent an extensive revamp of its entire company. The top-to-bottom reorganization has allowed Troyer to bring advanced technologies to its classic chassis designs. "Over [the] last year, we've gone through and done CAD drawings on the car," said Mark Lipari. "So now the car has been completely engineered in CAD drawings. And we're actually re-fixturing our build process to bring it up to the next standard."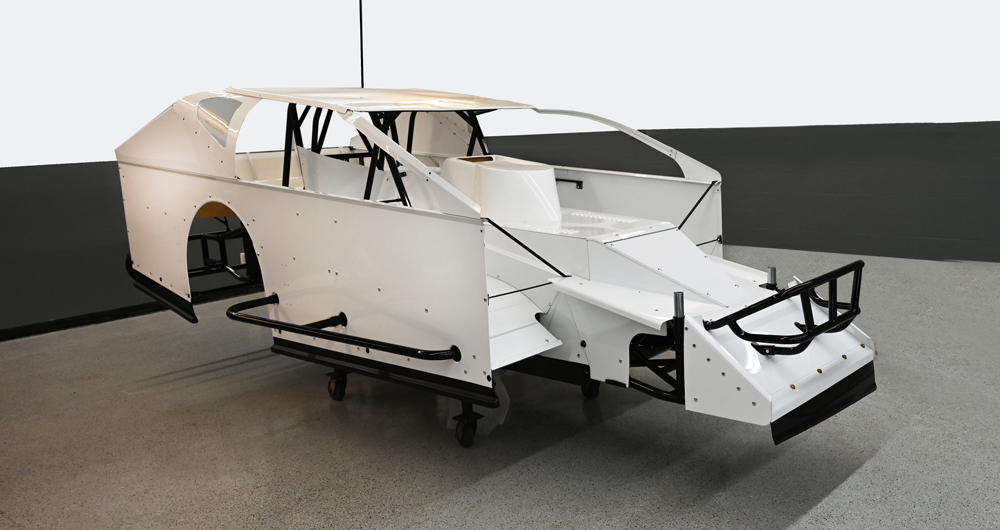 A similar process is underway at TEO Fabrication, as the company looks to maximize the efficiency of its workforce while simultaneously improving the quality and consistency of its cars. "We have 12 guys. We'll probably build about 100 cars this year," said Hearn. "The biggest thing for us is we've invested in a lot of new equipment to make sure we have enough CNC tubing benders and CNC cutters. So we're excited about that. Everything's computer generated now. Nothing is done by hand like it was."
A Balancing Act
Overall, the dirt modified market is experiencing many of the same transitions and growing pains as other forms of motorsports. At the center of this is the ongoing question of which wing of the sport will ultimately dominate—the serious, high-end side of racing or the more entry-level hobbyist crowd.
That debate makes the work of sanctioning bodies even tougher than it already was. In any form of racing, there's the seemingly inevitable upward spiral of costs, commitment, and intensity. Will the evolution of dirt modifieds someday put them out of reach for the grassroots enthusiasts that make up the core of the sport? 
It could happen. But many of our sources made it clear how important it is to control these potentially damaging developments to ensure the long-term health of this popular, relatively easy-to-enter segment. 
"The great thing about modifieds is that the whole division was built years ago as a cheaper way to go racing," said Tom Sandal of Carolina Racing Supply, Mooresville, North Carolina. "Let's not forget that."
SOURCES
–
Baldwin Racing Engines
baldwinengines.com
Carolina Racing Supply
carolinaracingsupply.com
Cornett Racing Engines
cornettengines.com
Durham Racing Engines
durhamracingengines.com
GRT Race Cars
teamgrt.com
TEO Fabrication
teopro.com
Troyer Dirt Cars
troyerdirtcars.com