Business Profile: GRT Race Cars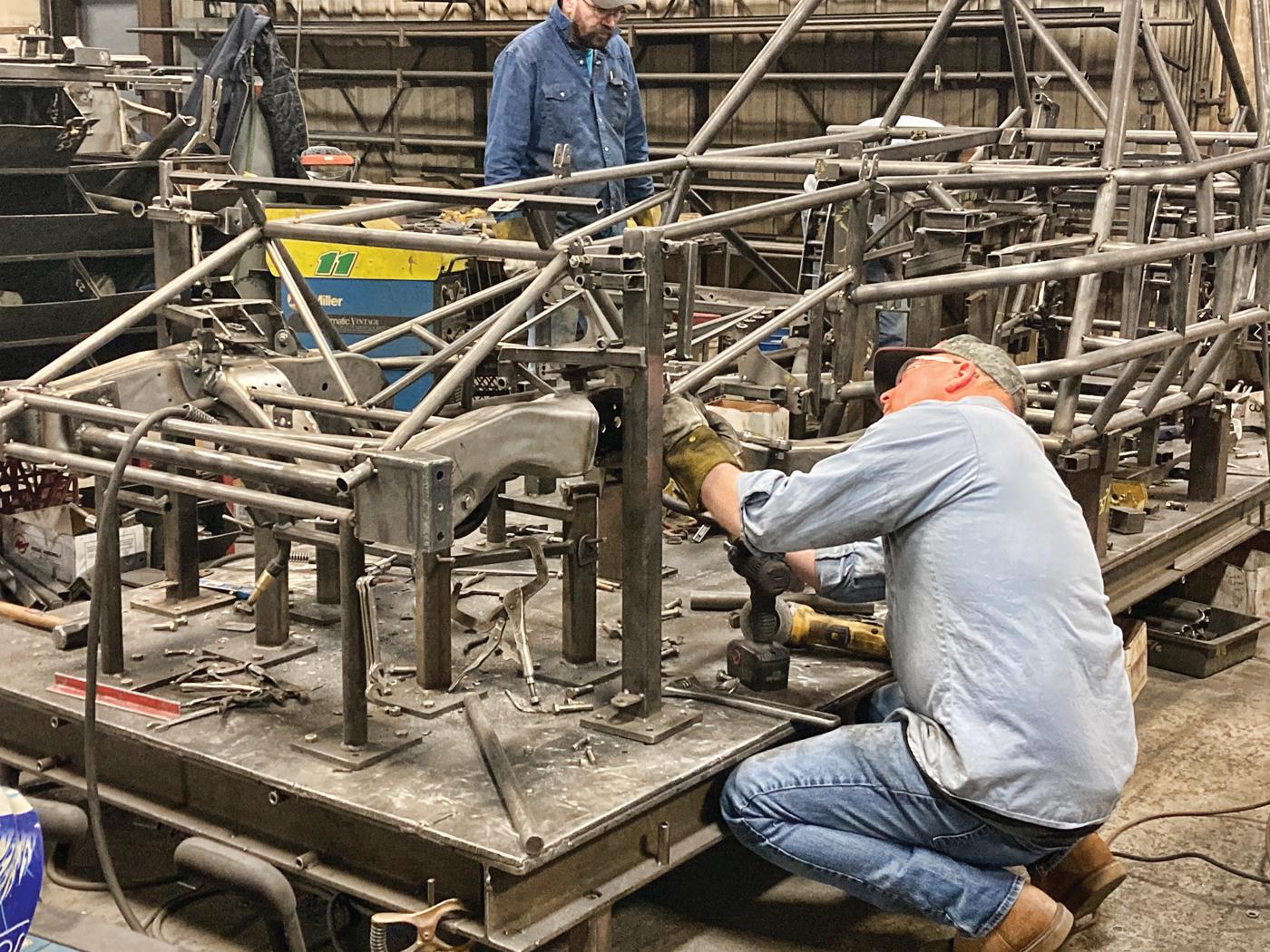 Building winners for nearly three decades, GRT Race Cars has emerged from recent tragedy with renewed focus.
When your company slogan is "We Build Winners," there isn't much wiggle room for missing the target. Over nearly three decades, GRT Race Cars of Greenbrier, Arkansas, has built a stellar reputation and can point to a long list of racing wins, championships, and star drivers among its accomplishments. Most recently, GRT won IMCA's 2020 Manufacturers' Cup competition, earning 49 points to the second-place builder's 34.
The latest accolade came as a welcome spirit booster as GRT moves forward from the tragic death of founder Joe Garrison in 2019. Many racers could share stories of their camaraderie with Garrison over the decades. His widow, Katie Garrison, recently stepped away from the business to deal with her own health concerns. 
Wesley Wise, a dirt driver since age 14 and someone who's been enjoying his own success with GRT-built modifieds, stepped in to manage the business in early 2020. He recently told us that his top priority is to maintain the company's renowned build quality while driving growth in both car production and parts sales.
Humble Beginnings, Big Impact
Like many builders across the racing spectrum, GRT began in its founder's garage. Today, the business occupies three buildings with a nearly 20,000-square-foot presence, including a 5,000-square-foot parts warehouse. Indeed, parts sales remains a major component of the business, with the teamgrt.com website touting about 100 race and performance brands. Although customers cannot yet order parts through the site, Wise said that service will be available before too long.
The main business, of course, is building race cars. And they've built a lot of them—more than 3,200 dirt late models and 1,700 modifieds over the company's history. 
The front shop handles the interior and jig work, and also houses the main office and parts operation. Another building houses the machine shop, CNC lathe, welding, and related work. In between is the powder coating shop. 
The facility has built a little over 100 dirt modifieds a year for the past few years, according to Neal Cullum. A GRT veteran, Cullum returned to the business five years ago after a long stint running and then selling his own body shop supply business. He said GRT also builds a small number of dirt late models per year, and built about a dozen stock cars in 2020.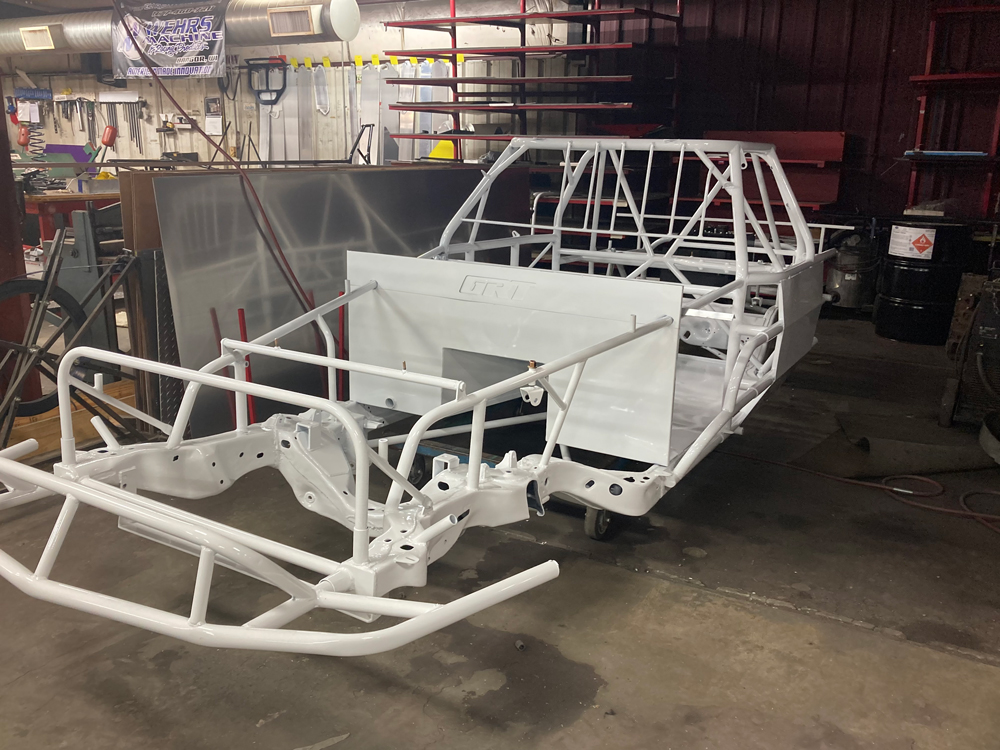 Cullum said the production mix has changed over the years, with modifieds and dirt late models essentially swapping positions in their share of production. He pointed out, though, that dirt late model production has been edging upward recently. He called the jig the most important piece of equipment in the shop, since, of course, you cannot build a car without it.
Wise indicated that GRT was aiming to increase annual production but did not give a specific target, simply saying they wanted to "build as many as we can sell." 
GRT modified drivers have captured wins in a number of high-profile events over the years, including the $100,000-to-win Modified Special and the World Modified Championship at Batesville Speedway (Arkansas), the Xtreme Modified Super Nationals at State Fair Speedway (Oklahoma), the Justin Stanfill Memorial and Show-Me Championship at West Plains Motor Speedway (Missouri), and many more.
Staff Growth
GRT currently employs about a dozen people, having recently hired a few new techs for production. Cullum explained this was not a common scenario for the company, and that turnover has not historically been an issue for GRT.
"Most employees have been here many years," he said. "Some older employees, including me, have come back."
Cullum added that finding the right balance in an employee can sometimes be a challenge. "They have to have some good sense about them, because it's repetitive work," he said. "You have to want to work, and you have to have the care factor." 
Decades of Expertise
Cullum and Wise are quick to credit their builders for maintaining high quality standards at GRT. Tim Macomber, the main welder, has been with GRT for more than 25 years. Mike Strope, the interior and deck man, has been with the company for 20-plus. 
"They're very meticulous," said Cullum, who handles body and mechanical work. "I'm pretty picky myself. We get a lot of compliments on our work. When racers pick them up, they're always pleased with the sheet metal work. Then, when they get the car home, they see what's under it and it makes them even happier."
He again emphasized personal commitment as critical to quality. "You have to have people that care," he said. "Tim has a couple of new guys helping. They all take their time."
Macomber emphasized that he inspects all of the work done by those he supervises to ensure quality, and that nothing is taken for granted. "We're always working to build a better quality car," he said.
Nationwide Dealers
Most GRT cars are sold through about 35 dealers in two dozen states. The newest addition, Speciale Engines in Frederick, Maryland, took delivery of its first GRT dirt late model in late January. Local racers usually order directly from GRT, Cullum said.
Wise explained that dealers or customers will pick up the cars themselves or send someone to haul them. Dealers commonly pick up three at a time.
Many of the dealers are also drivers, including fan favorites Jordan Grabouski in Nebraska and Terry Phillips in Missouri. Phillips has been a certified GRT dealer for more than 20 years and has been driving GRT cars for even longer; decades ago, his father became good friends with Garrison after meeting him at a race in Florida.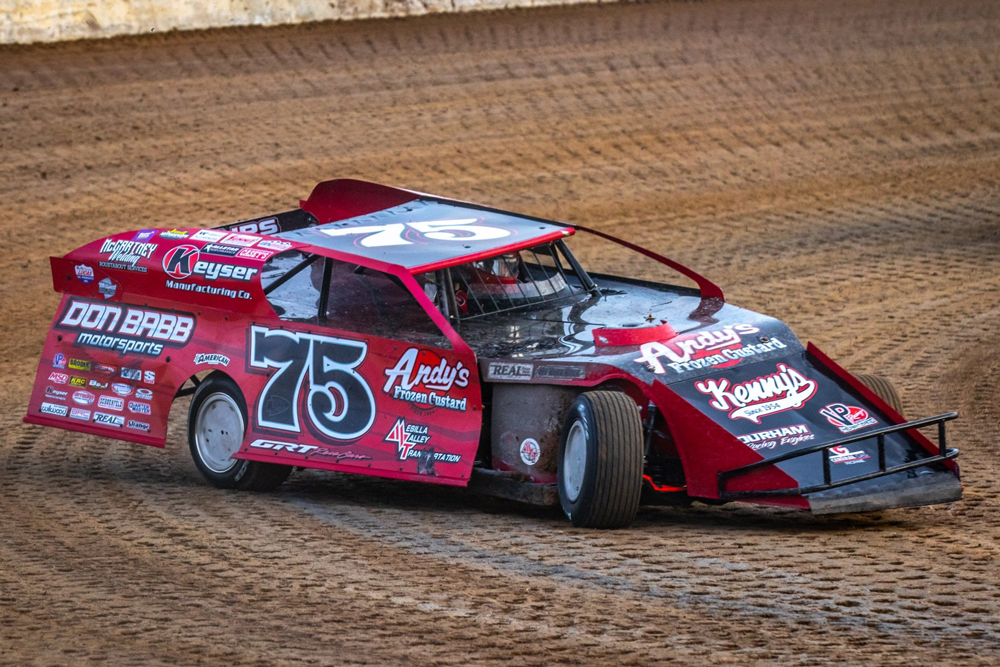 As Phillips explained, his father was unhappy with his car at the time, and Garrison helped him take the parts off a show car he'd brought to the races and install them on his car. Pleased with the results, the elder Phillips switched to driving GRT cars. When Terry was still in high school in the 1980s and driving another builder's car, he'd gotten to work on his father's GRT car, and the experience was an eye-opener for him.
"I saw how well they were made and began driving for them," recalled the 2020 National Dirt Late Model Hall of Fame inductee. 
Phillips began with a series of GRT dirt late models and then switched over to modifieds in 2005, winning the $100,000 Modified Special at Batesville Speedway that year. He has been driving and selling GRT modifieds since. 
Phillips said his most memorable wins included the $33,000 Show-Me 100 in 1999 and the $100,000 Modified race in 2005.
"We sell quite a few," he told PRI about the GRT cars.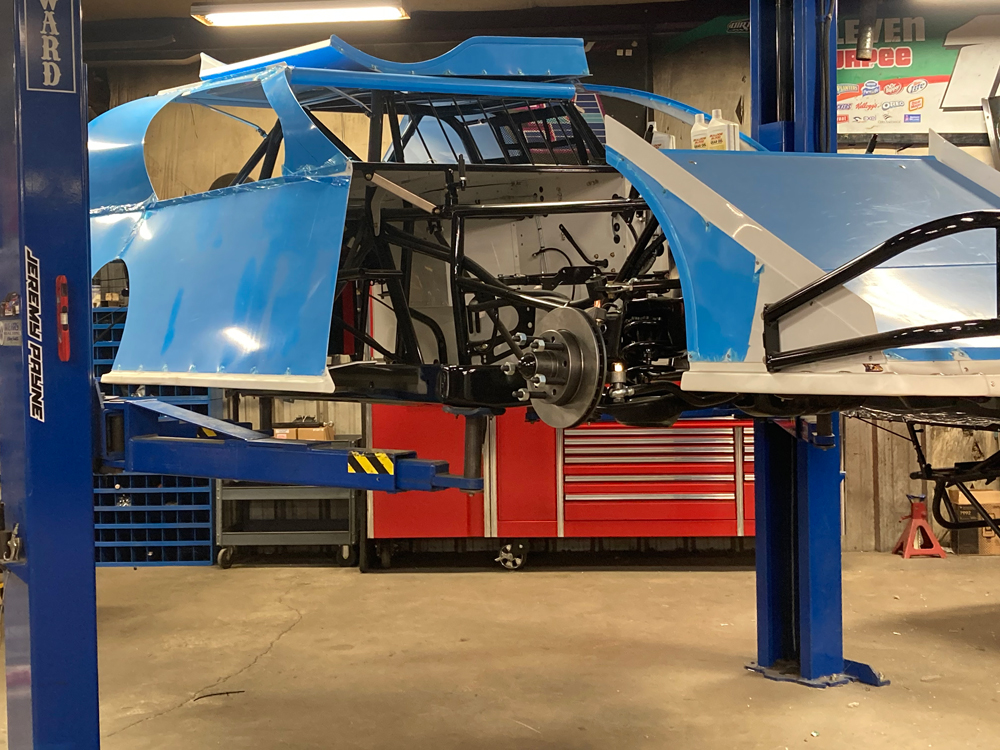 Phillips' close friend and fellow racer Grabouski, also a frequent visitor to the podium, has been racing GRT cars full-time since 2013. "I've had good luck in GRT race cars," the four-time national modified champion said with casual modesty. He also was instrumental in GRT's IMCA Manufacturers' Cup last year, taking the Jet Racing Central Region crown for the fifth time. 
Grabouski began racing at age 11 in a mini-sprint and has seen enough cars during his career to compare quality. "I've had about 20 GRT cars," he said. "Their quality and craftsmanship are second to none. It's just one of the best cars on the market. The quality and consistency are as good today as they were 20 years ago."
Modernizing Parts Sales
As mentioned, GRT's parts business handles more than 100 brands, according to the website, and that keeps its shippers plenty busy. 
"We have a big parts business," confirmed Wise. "It's a critical part of GRT. We're working on keeping enough inventory so that when someone calls, we can ship it out that day."
All parts inventory is located at company headquarters. There are no other warehouses around the country, though some dealers keep parts in stock. The most common parts GRT ships are front suspension and bumpers, and the largest parts shipped on a regular basis are body and interior kits. Those large pieces ship via FedEx Freight, and the rest go by UPS.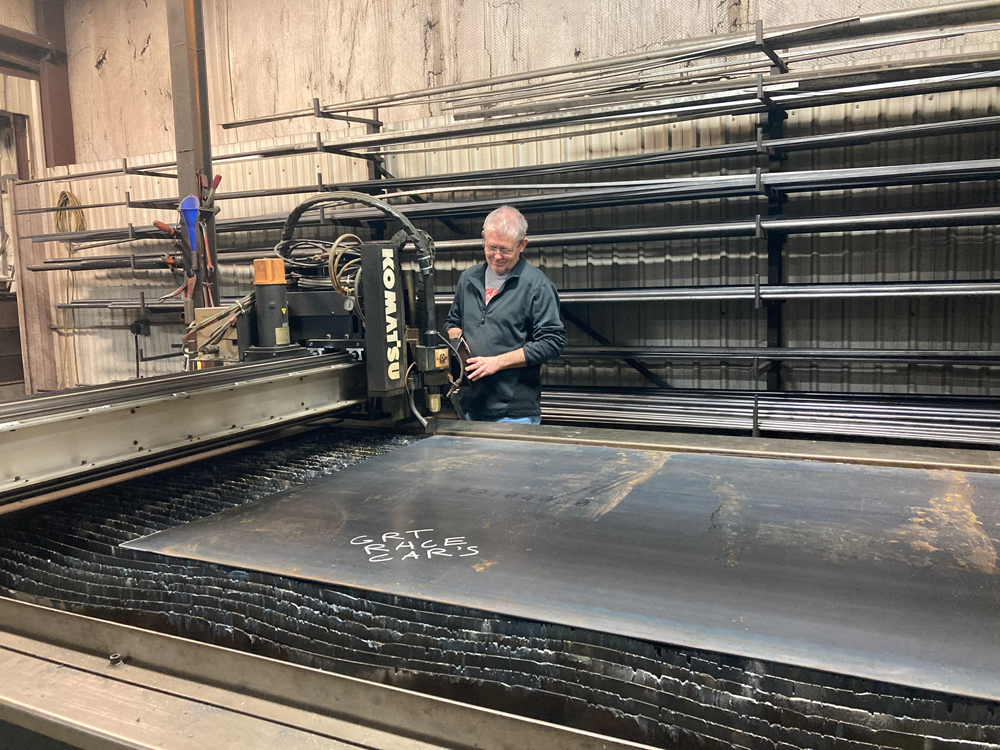 While GRT can provide same-day shipping, it is the ordering process that Wise wants to modernize. Right now, most orders come in over the phone; some others arrive through email. While phone is a good way to keep in touch with racers, Wise understands that what they really want is online ordering. A website update to add that service is among his near-term goals.
Change on the Horizon
Wise said he is looking forward to the opportunities ahead for GRT. The business is growing, and not only because of the start of racing season. While the company is busy filling a backlog of car orders, Wise quipped that he wants to implement "a million things." 
New hires will help the company meet increasing demand, and Wise also has some ideas for the cars. "We want to focus on making our cars as customer-friendly as possible, to make it simpler for them to dial themselves in rather than dial themselves out," he said.
As for marketing and promotion, GRT maintains and updates a Facebook page, showcasing its racers' success as well as its own business news. Cullum said there is an occasional class sponsorship at a track, and that dealers advertise their GRT affiliation. The company, though, relies mostly on winning races to stay top-of-mind and drive sales.
"Our reputation and word-of-mouth are the biggest business drivers," Wise said. "Our product speaks for itself."