Image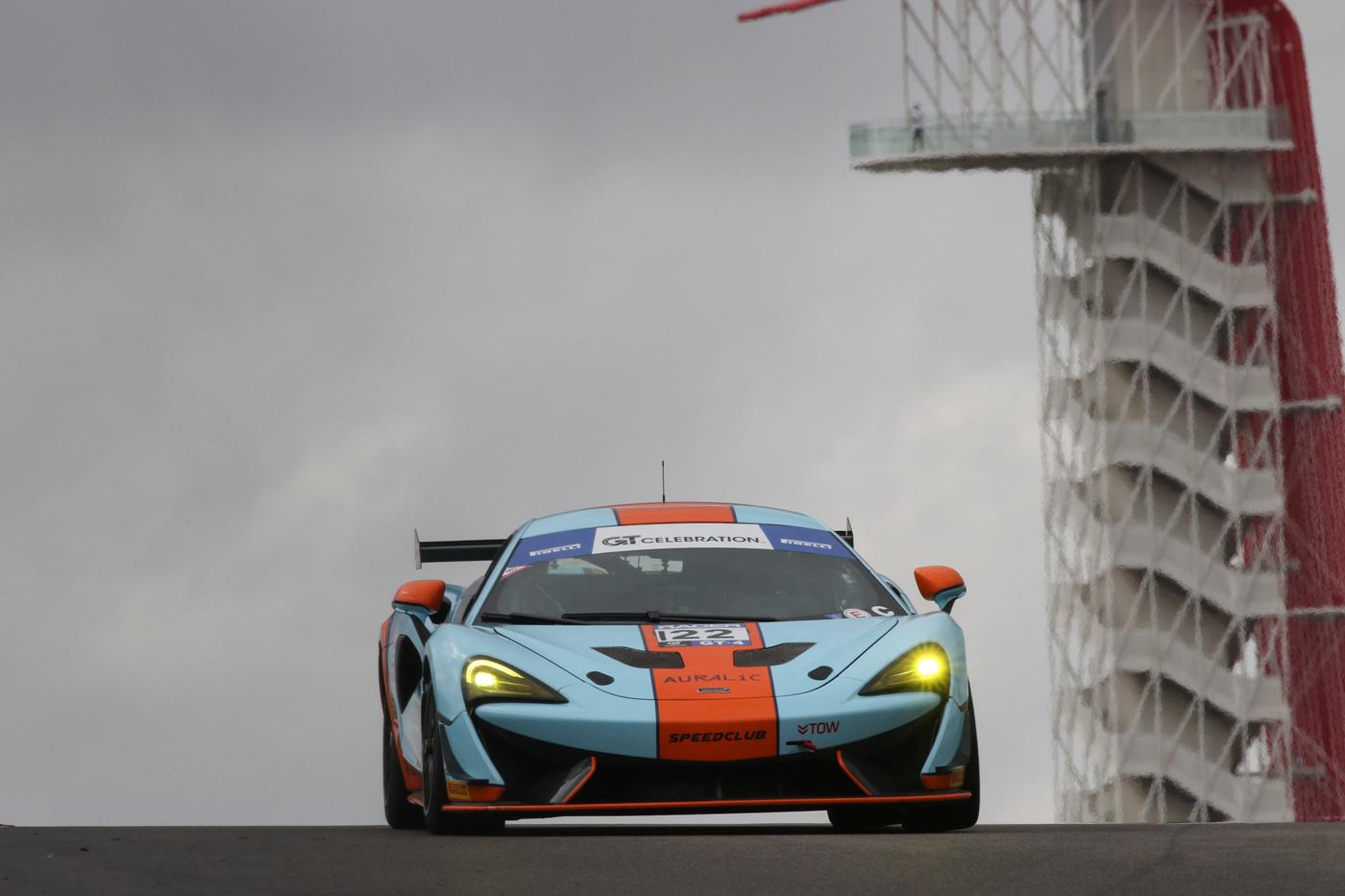 From the entry-level ranks to premier road race events across America, car counts have rebounded to—or even exceeded—
pre-pandemic levels. Here's how the momentum will carry over into 2023.
A good thing has been happening to road racing in North America, almost—but not quite—under people's noses. It's been getting bigger. And the growth has been happening at every level. Much of the attention understandably is commanded by IMSA, whose WeatherTech SportsCar Championship is coming off a banner year. A full 61-car grid appeared at the 2023 season-opening Rolex 24 at Daytona, which was also the debut race for IMSA's new, ultra-tech GTP class. And don't forget that the United States will host three Formula 1 races annually, with the blowout success of the Miami Grand Prix in 2022 and the highly anticipated 2023 round on the new street circuit in Las Vegas joining the hugely successful US Grand Prix at the Circuit of The Americas (COTA).
Road racing in North America is happily healthy at all levels, with series of all sorts reporting expanded interest from competitors, sponsors, and tracks. There's pronounced momentum and opportunities for racers just learning their craft or for those with experience hoping to move on to higher plateaus of the sport. PRI Magazine interviewed some of the players in North American road-course competition, who discussed their recent successes and predicted still better times to come.
Trans Am
The historic series for small sedans made some history of its own in 2022, with an overall record season capped by its outing at COTA in Texas, which drew 81 entries, the highest of any Trans Am event ever. The series is fully owned by Parella Motorsports Holdings, and John Clagett said the COTA success was buttressed by the race being the finale of Trans Am's national championship, plus the culmination of its Western title chase. Clagett squarely laid the credit for the upswing at Trans Am's TA2 class, which adapts stock car technology to a road racing environment, with a strong base of both chassis and engine providers.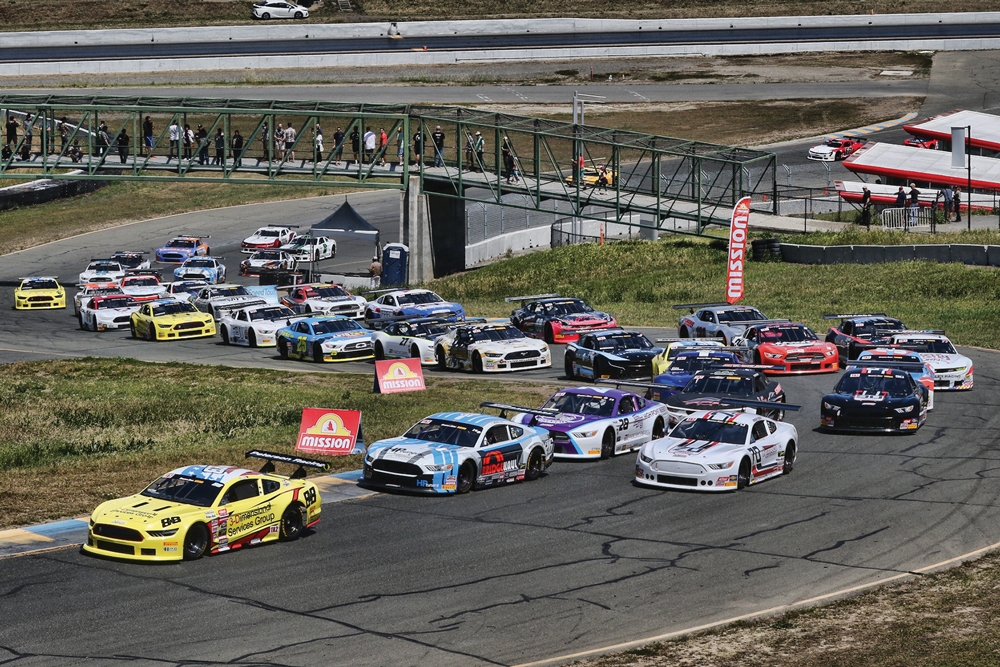 "Overall, both the national and Western series had record car counts this [past] season," Clagett said. "I would say that the overall amazing class of TA2 is in and of itself creating a record number of average entries, probably averaging more than 40 cars in at least half the races for TA2."
Clagett said the origins of the class date back to the demise of the onetime ASA series for short-track stock cars. TA2 uses stock-car type chassis built by suppliers M1 Fabrication, Howe Racing Enterprises, and Mike Cope Race Cars, and bodies now largely furnished by Five Star and Howe for the Ford Mustangs, Chevrolet Camaros, and Dodge Challengers now eligible for TA2 competition. Seven suppliers furnish engines, including the TA2 Choice engine, a modified Chevrolet design that can be used in any body style.
"We developed the TA2 Choice engine over the last two to three years," Clagett explained. "It was a cheaper engine, and that has been the passage that has really accelerated the growth. It's a really attractive way to keep the TA2 package affordable. That's been number one in fueling our growth, our ability to manage costs with inflation and parts availability." That, in turn, has positioned TA2 as a step up the ladder from Mazda club racing, and has made the series attractive to NASCAR drivers looking to hone their left-and-right skills, with alumni ranging from Christopher Bell to Sam Mayer and Ty Dillon.
For 2023, Trans Am is eyeing new venues including World Wide Technology Raceway outside St. Louis and NOLA Motorsports Park in Louisiana, with the goal of keeping the schedule at around 11 to 13 events that most team budgets can handle. "We try to achieve very limited rules changes. We don't want people to have to buy new cars because of some kind of homologation rules," Clagett said. "Clearly, our goal is to nail down a major title sponsor. We really focus on a friendly environment that feels like a home away from home. People have said that about Trans Am for 40 years. The one thing that we aren't is the showcase where manufacturers show up and spend a tremendous amount of money. That's not where we are at this point, nor is it where we want to be. Factory works teams have an expiration date. When they go away, you're in a rebuilding mode. We love manufacturers to be involved on a marketing level, and to participate in our events, but stop short of wanting factory works teams."
USF Pro Championships
This traditional feeder system that points to Indianapolis exists across three series: USF Juniors, USF2000, and USF Pro 2000, all under Andersen Promotions in Palmetto, Florida. Rob Howden said that "for 2023, our numbers look really good right now," assigning much of the credit to USF's use of a shared tub fabricated by Tatuus, based in Italy, across all its competition classes. Those include the Juniors, which will be going to a new Tatuus-produced race car in 2023, the JR23, supplanting the existing Ligier F4 chassis that USF had been using. It's considered an intermediate step for one of USF's key sources of competitors, drivers coming out of karting.
"USF2000 is so competitive that it's a big leap for people coming out of karting," Howden said. "One of our key components for 2023 is that we have a really good technical platform across all our cars. The same tub is the beauty. The competition was so tough that we started the Juniors for 2022, where the drivers can learn our culture and procedures, and what we demand in terms of driver quality and driver racecraft. Maybe 30% of the Juniors drivers will move up to USF2000. The new cars in our other classes, with the shared tub, have helped us to build our momentum."
SRO Motorsports America
Presenting GT-style races across a broad array of categories and car types, and looking to bounce back from pandemic woes, SRO Motorsports America in Austin, Texas, attracted more than 200 drivers in 2022, "all seeking high-value experiences to feed their motorsports passion," Greg Gill said. "Ticket sales were up in all markets, as our fans had the desire to do more outdoors, and sports car racing offered a relatable motorsports experience. Mother Nature was a challenge this past year, with rain at several events hurting the walk-up attendance—that's always a risk with any outdoor sporting event. But being road racers, the show must go on, and we raced."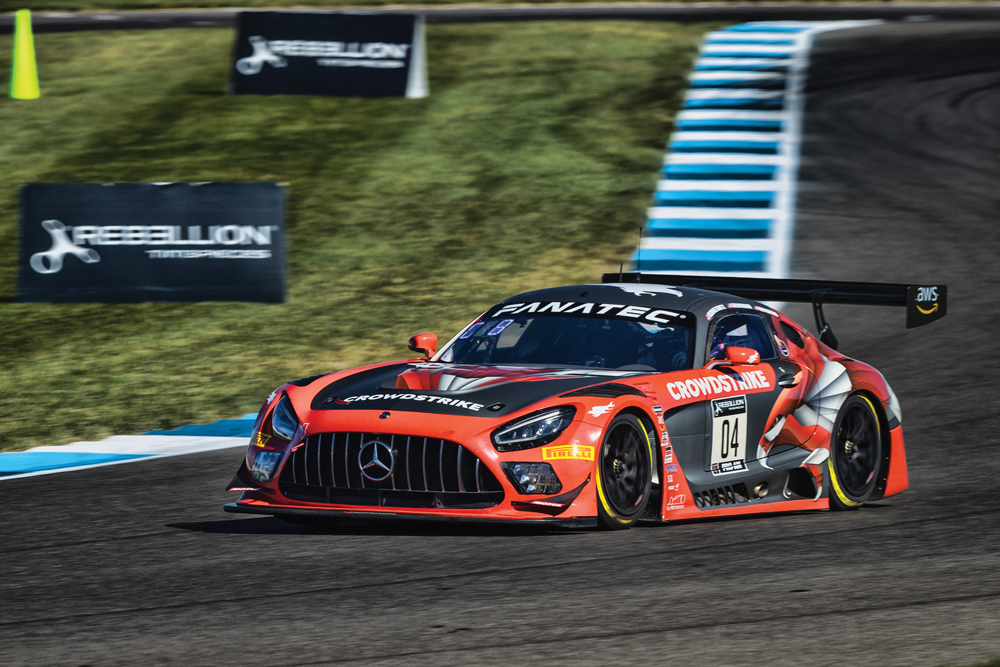 SRO has more than a dozen separate series in Europe and North America, for both GT and production-based classes. "We've worked hard to be consistent in series regulations and format, establishing strong series identities for teams and drivers," Gill explained. "This makes it easier for our teams to develop their own multi-year plans. We also benefit from great long-term partners like Pirelli, Fanatec, AWS, Skip Barber, and CrowdStrike. Our industry-leading global eSports programs continue to grow visibility in a younger demographic, bringing new fans to the track."
Gill made a special point to credit SRO's strong social-media presence on YouTube, Facebook, and Twitch with introducing its myriad classes to both new fans and potential competitors, especially women. "Our enhanced content creation has been focused on video driving social engagement," he said. "Our paddock is diverse in terms of both hardware and people. I believe we have more women racing with us than any other professional road racing series in North America."
SRO closed out 2022 with a visit to a new venue, NOLA Motorsports Park, with Gill calling it a highly positive experience and looking for a repeat performance there in 2023. The biggest news for the coming season is Toyota's selection of SRO to manage its all-new North American GR Cup for production-based GR86 race cars. In other technology news, SRO will welcome three new GT3 platforms for 2023: the Ferrari 296 GTE, Lamborghini Huracán GT3 Evo, and the Porsche 911 GT3 R.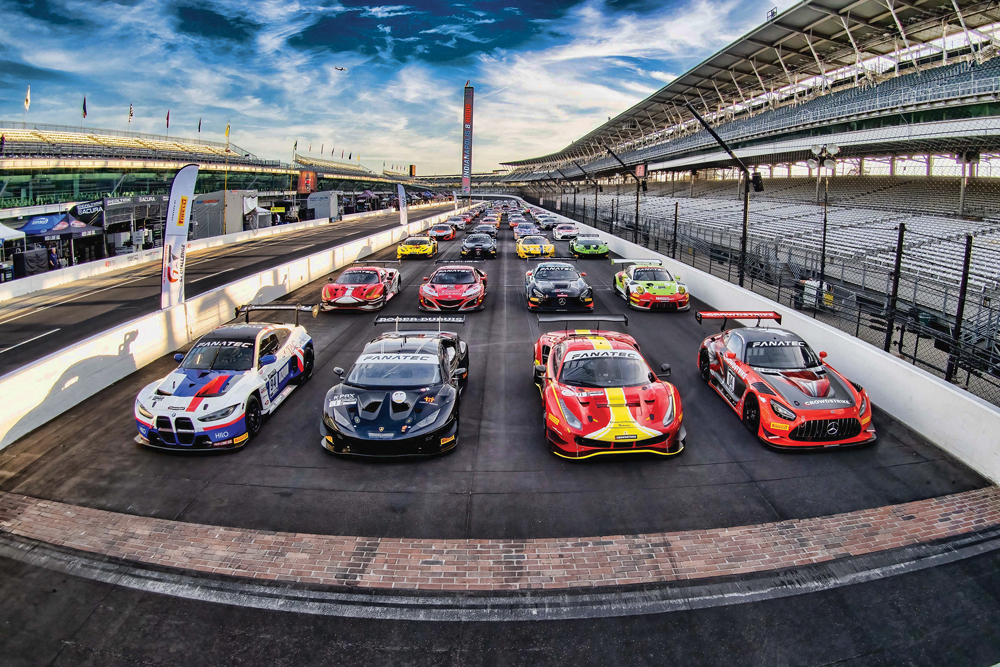 "The GR Cup will be an amazing talent showcase for aspiring pro racers," Gill said. "We'll increase our big weekends to a massive 10 races, including five doubleheaders. We are expanding our eSports offerings and will have enhanced event experiences with additional fan activities. Our teams are also excited about our return to COTA in Austin this May. If you love GT and touring car racing, either as a participant or a fan, SRO is where you want to be."
US Touring Car Championship
Before he decided to run a road racing sanctioning group, Ali Arsham was an amateur racer himself, who quickly learned the hard way that racing costs money, regardless of the competition level. Arsham is now the managing director of the United States Touring Car Championship (USTCC), based in Napa, California, which markets itself as a way for aspiring drivers to race without going bankrupt, having fixed entry fees and race payouts for the majority of its classes. "Our niche is kind of in the middle from club racing to full-blown pro," he explained. "They're using us to train on the way up, or else they used to do racing at a higher level and now want to do something a little lower key."
Arsham said USTCC averaged around 40 cars at each of its North American events in 2022, and he expects a major incentive to help that number further in 2023. Previously, USTCC had a partnership with a European series that allowed the USTCC champion to win a test in Europe, a program that eventually faded away. Arsham said it's going to be back for 2023, with a significant, and positive, twist: The USTCC champion will get an opportunity to actually race—not just test—at either Zandvoort, the Nürburgring, or at Spa, three landmark European circuits. As he put it, "If you told me I'd get to go race there at those places for free, I'd be jumping up and down."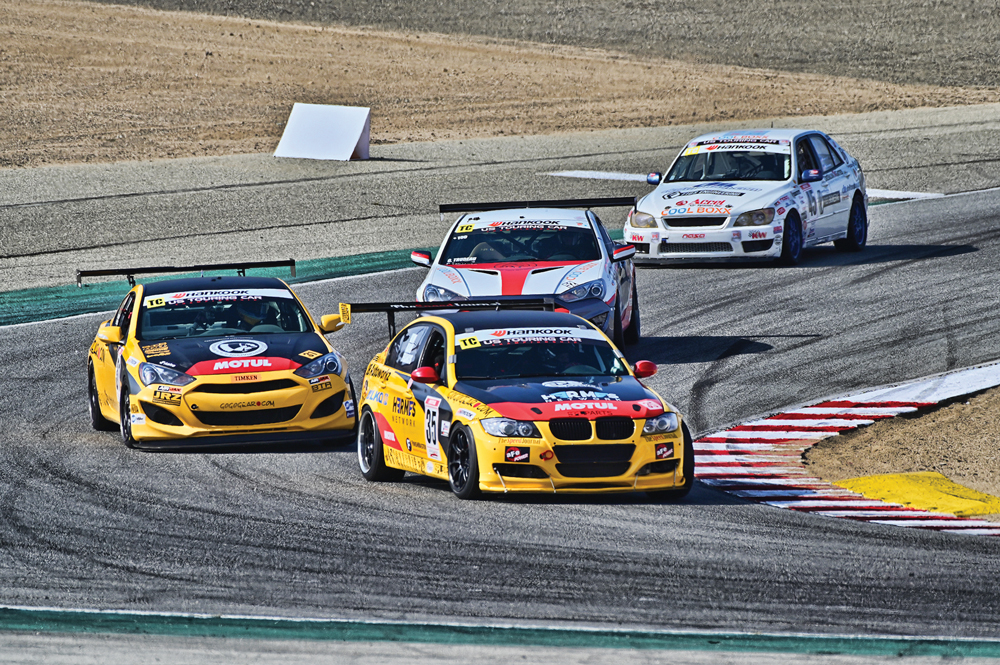 USTCC has West Coast and, more recently, East Coast divisions, with the western contingent having experienced a very successful doubleheader weekend with IndyCar in 2022 at WeatherTech Raceway Laguna Seca that the group hopes to repeat. "It was pretty incredible and attracted a lot of attention," Arsham said, adding that new partnerships also present positive possibilities for 2023.
Arsham cited a tire partnership with Hankook Tire, and "we also have a partnership with Kenwood, which provides TV cameras for in-car coverage. This [past] year, we had two championships decided by less than five points, and we're now adjusting our point structure because you can now get points for extracurricular activities: If you do press releases about your team, for instance, you get extra points. In our series your return on investment is much better. We allow data acquisition on board, which is not that expensive, it's just the convenience factor."
National Auto Sport Association
Not every form of road racing involves fender-rubbing competition, and a look at the numbers helps explain the success of the National Auto Sport Association. In 2022, the group had more than 20,000 members who racked up 300-plus track days at 47 tracks, across 18 racing series and eight time-trial classes. NASA, as it calls itself, literally has a branch of road racing for practically everyone, starting with its spec series for the Mazda Miata and climbing through other spec series for the Nissan Z and several vintage BMW platforms, just for openers.
As NASA's Brett Becker said, "It all starts with Spec Mazda, which is as popular as it's ever been. That's a function of the car and the Mazda support as much as NASA's active promotion. One of our efforts is the Teen Mazda Challenge. It's open to drivers aged 13–20. You have to be no older than 20 at the beginning of the season. We've had drivers as young as 13 come into the series and move to MX-5 Cup Shootout. We've had some dirt drivers come in through Teen Mazda Challenge. Basically, it gets them in a real car, and a very good car, for the same money as they were participating in karting. It's growing organically."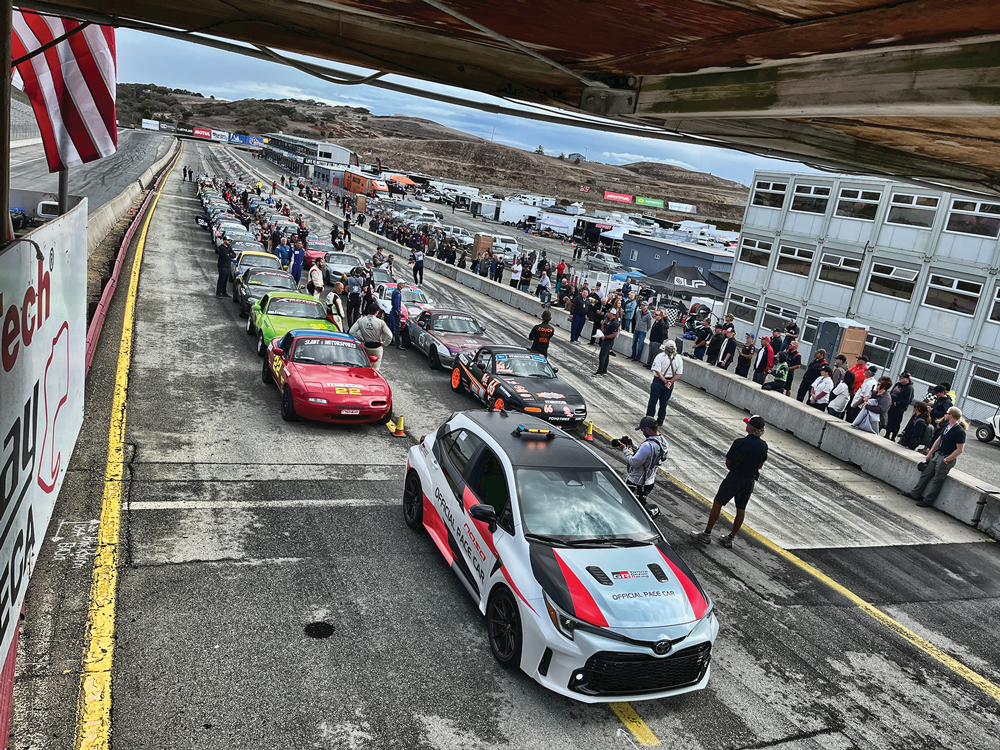 Echoing others, Becker said that all signs indicate a continuation of growth for NASA going forward. "Our membership grew by about 10% in 2022, and we expect the same kind of growth for 2023. We are emerging from the COVID lockdowns, and there's a surge in popularity of what we're doing, now going back to pre-COVID levels. Attendance is very solid. It's healthy.
"We think road racing, overall, is looking pretty good, certainly in the upper-level series," Becker continued. "Anyone coming in has to start somewhere, and NASA is happy to provide them with a way to start. Our sponsorship is an ongoing effort. We added three new national partners in 2022: Hagerty, Yokohama Tire, and Lifeline Fire Systems. In terms of rules, we are sort of just doing some housekeeping to keep classes fair and keep our competitors happy. We also now have a program with Toyota Gazoo Racing. When you buy a Supra, Toyota pays for a yearlong membership with NASA and one free track day. You also get 50% off your second day of instruction. For 2023, the program has been extended to the Toyota GR86, and to the new GR Corolla as well."
SOURCES
National Auto Sport Association (NASA)
drivenasa.com
SRO Motorsports
sro-motorsports.com
Trans Am Series
gotransam.com
USF Pro Championships
usfpro2000.com
US Touring Car Championship
ustcc.com