Image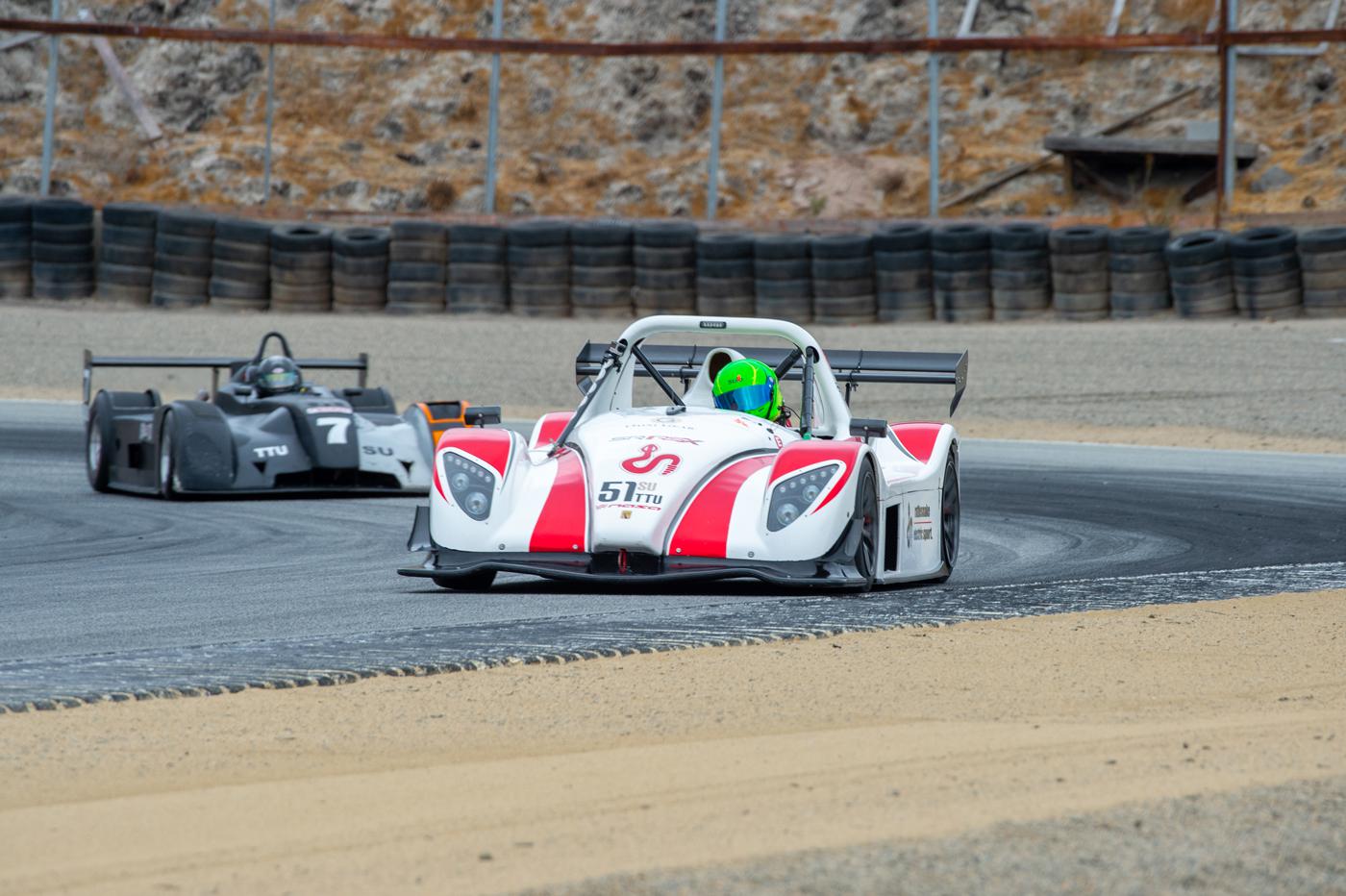 As more and more battery-powered vehicles enter the automotive market, racers are starting to figure out where the bourgeoning technology can shine in road racing disciplines. Now road courses and sanctioning bodies are responding in turn.
With the auto industry's EV ramp-up well underway, increasing numbers of racers and enthusiasts are bringing battery-powered vehicles to road courses across the country. Although we probably won't see car counts high enough to warrant initiatives like a production-based EV spec series for some time, the rising presence of this new technology at high-performance driving events (HPDEs) and other track events presents an opportunity for organizers, and many are responding in-turn.
"Attendance and demand have definitely grown over the past few years," said Steven Sewell of Lime Rock Park, Lakeville, Connecticut. "There is a clear need to accommodate both the racers and the consumers who're embracing BEVs (battery electric vehicles), and our goal is just that. We want to stay current."
But as this gradual transition unfolds, tracks and sanctioning bodies are tasked with finding a way to support this new tech in a meaningful way that's also pragmatic and financially viable. While the fluidity of the situation makes this challenging, a general strategy is beginning to take shape.
Buttonwillow Raceway Park
Les Phillips of Buttonwillow Raceway Park (BRP) in Buttonwillow, California, told us that he's seen a perceptible increase in EV entries at Buttonwillow events over the past few years. "Right now, it's less on the racing side and more focused on track days. But there are some regulars who're starting to pop up, and they tend to bring a following with them."
Considering the fact that the vast majority of performance-tuned production EVs have been introduced over the past five years or so, it makes sense that most drivers would gravitate toward high-performance driving events that cater to street cars, but EVs are finding niches in competition as well. "We've seen a really fast Tesla Model S Plaid at time attack events here—I believe it's the same car that ran at Pikes Peak. We're starting to see a few of them at time trial competitions," Phillips said.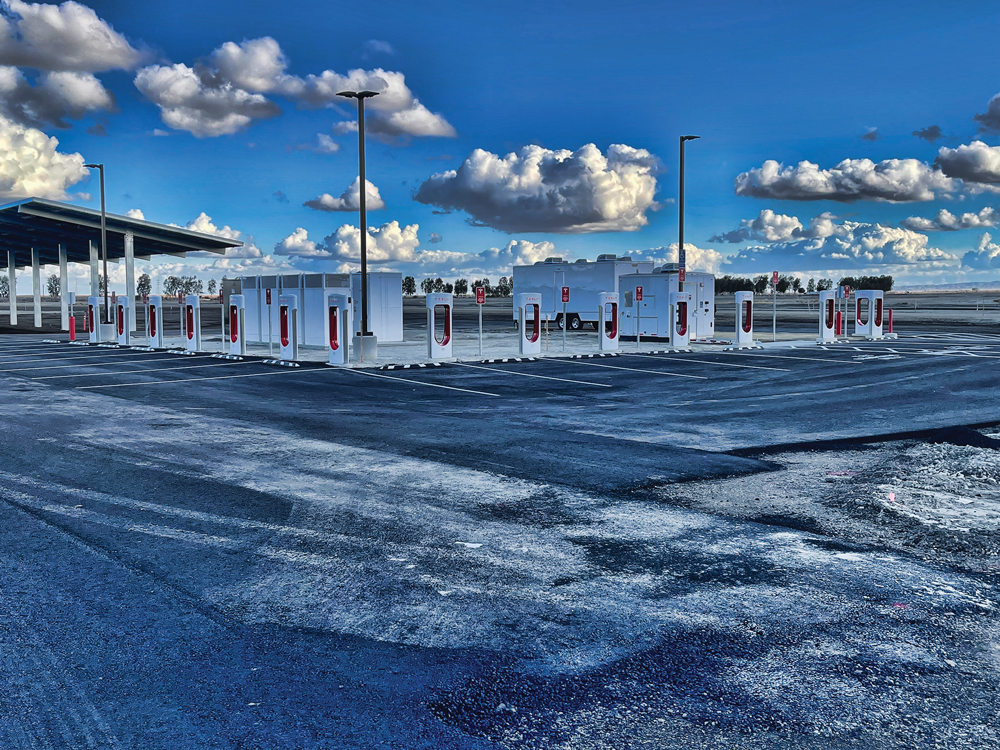 Then there are the EVs that are being used to transport racers and spectators to and from the track, as well as the ones that are simply passing by while heading through central California. To support these vehicles, Buttonwillow partnered with Tesla to install 16 Supercharger stations at the track.
"Things have been pretty busy here; we ran 335 days last year," said Phillips. "To meet the demand, we're building a second, 2.5-mile road course at the facility with a 9,000-square-foot tower, garages, and everything else that comes with that. We're putting in 32 more RV spaces as well. And as part of this expansion process, we also added those Supercharger stations."
Phillips said that Tesla covered the majority of the costs associated with the installation of the Supercharger stations, so that kept the track's financial burden to a minimum. The caveat is that Tesla's Supercharger network is exclusive to the automaker's vehicles, which means owners of EVs made by other brands cannot use the system. While the RV park can provide charging capability to any EV owner, the rate is limited to the speeds that a traditional 120-volt outlet can deliver, so those folks would need to be posted up at the outlet for significant amounts of time in order to add a meaningful amount of charge to their vehicles. When asked about whether Buttonwillow plans to install universal level 2 EV chargers in the future, Phillips said it largely boils down to the potential for return on investment.
"We'd like to do that, but we'll have to see what the cost looks like when we reach a point where it looks like that is needed," Phillips responded. "At the moment we have to react to the demand that we're seeing."
Virginia International Raceway
"It has become very common to see EVs show up for HPDE weekends," said Kerrigan Smith of Virginia International Raceway, Alton, Virginia. "They're showing up often enough that awareness is building in general."
Smith said that part of that awareness has come from a concerted push by OEMs like Porsche, who partnered with the facility to install a pair of 19.2 kW level 2 chargers at the track. "Porsche wants to make sure its customers are taken care of, and that's especially important for a performance brand to have that capability at various race tracks. We worked with them to provide that infrastructure here."
Smith said that series like Formula E and IMSA are currently leading the way in terms of best practices when it comes to EV training and overall safety. "There's a lot of conversation happening right now regarding what the race tracks need to do to build our infrastructure around supporting this technology," Smith explained. "Our first responders go through training every year at VIR, and we've added electric vehicle response into that program. But the industry has also gotten ahead of itself in some ways, so we're often looking to Formula E and IMSA's [hybrid-powered] GTP-class racing for insight in this realm."
Beyond charging capability and safety considerations, Smith said that VIR is upgrading other elements of the facility in anticipation of EV growth in the marketplace. "We're currently assessing what our long-term needs are as part of the expansion that we're currently doing. Updating our fiber lines and improving the Wi-Fi infrastructure are part of that master plan. We want to accommodate the person who is waiting—either for their run group to be called, or for their vehicle to charge. And we expect there to be a greater need for that as time goes on," Smith added.
Lime Rock Park
Lime Rock Park installed its first EV chargers in 2018 with direct OEM support. While EV participation at HPDE and other track day-style events is rising, Sewell pointed out that the strongest demand is currently coming from the OEMs themselves. "That mainly stems from things like dealer days and media launches, but it's also about supporting their customers. When we installed those pedestals in 2018, one of the requests from the OEMs was that they needed to be available to the public. For them, it's as much about expanding their charging network as it is about specifically supporting cars that are at the track."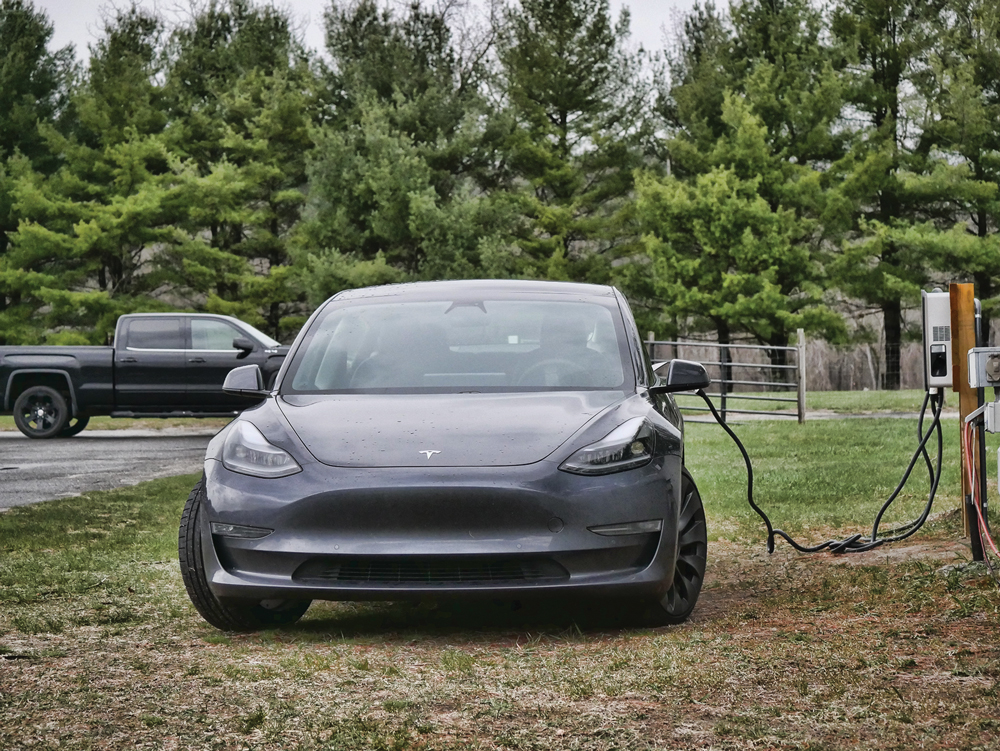 Lime Rock installed the charging stations between the facility's autocross course and the main track. "That was a conscious decision," said Sewell. "We wanted to make sure access was convenient for the general consumer during our major spectator events while also being easy for the folks who're using their EVs on our race courses."
A second group of chargers was installed in 2021 with manufacturer support as well. Sewell said that the current focus is accommodating consumers, and that largely comes from the needs of OEMs. "EVs are high on the radars of many tracks right now, but everyone's approaching it a little bit differently. Wholesale electric vehicle racing would be a significant infrastructure investment for a facility, and that's still a bit of a moving target. For Lime Rock, the OEM presence is a big factor right now. If we can accommodate those programs here—particularly for vehicle launches—it becomes an important part of our business model."
National Auto Sport Association
Although the vast majority of EVs are getting track time at time attack events and HPDEs, Brett Becker of National Auto Sport Association (NASA) in Las Vegas, Nevada, noted that the technology is now making its way into general wheel-to-wheel competition. "A few months ago, a company called Scalar Performance reached out to NASA about developing an electric race car, and we've been working with them to find a home for it within our Super Touring category," he said.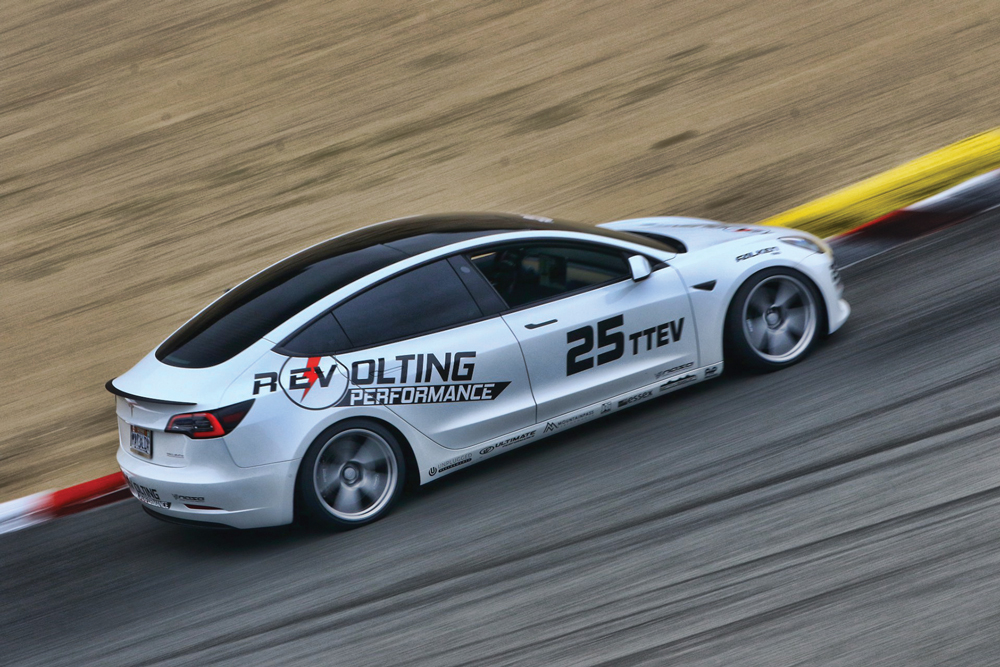 Based on the Toyota GR86, Scalar's car offers roughly 330 horsepower and 345 pound-feet of torque from a bespoke electric powertrain that was designed for motorsports use. With a curb weight of 3,040 pounds and the ability to run at race pace for 45 minutes at a time, the EV should be able to give the Corvettes and 911s in the ST classes a serious run for their money.
NASA has also seen enough interest from EV racers to justify the creation of a bespoke class in its Time Trials category with TTEV. Becker expects interest stemming from this burgeoning automotive segment to maintain its rising trajectory in the coming years, and that tracks will adapt based on the perceived demand.
"The market is beginning to flood with electric options, and with race tracks being the businesses that they are, I think you are going to see them offering more places to plug in EVs in much the same way that you would at an airport or a shopping center," Becker explained. "Many of these tracks have RV parks, so they have a lot of the infrastructure in the ground already. If they charge for the electricity, that's another potential revenue stream for them. At this point, the cars are starting to creep in, and I expect that to continue. But right now, it's still an emerging technology, and it's emerging as quickly as the technology and the economics will allow."
SOURCES
Buttonwillow Raceway Park
buttonwillowraceway.com
Lime Rock Park
limerock.com
National Auto Sport Association (NASA)
drivenasa.com
Virginia International Raceway
virnow.com