Image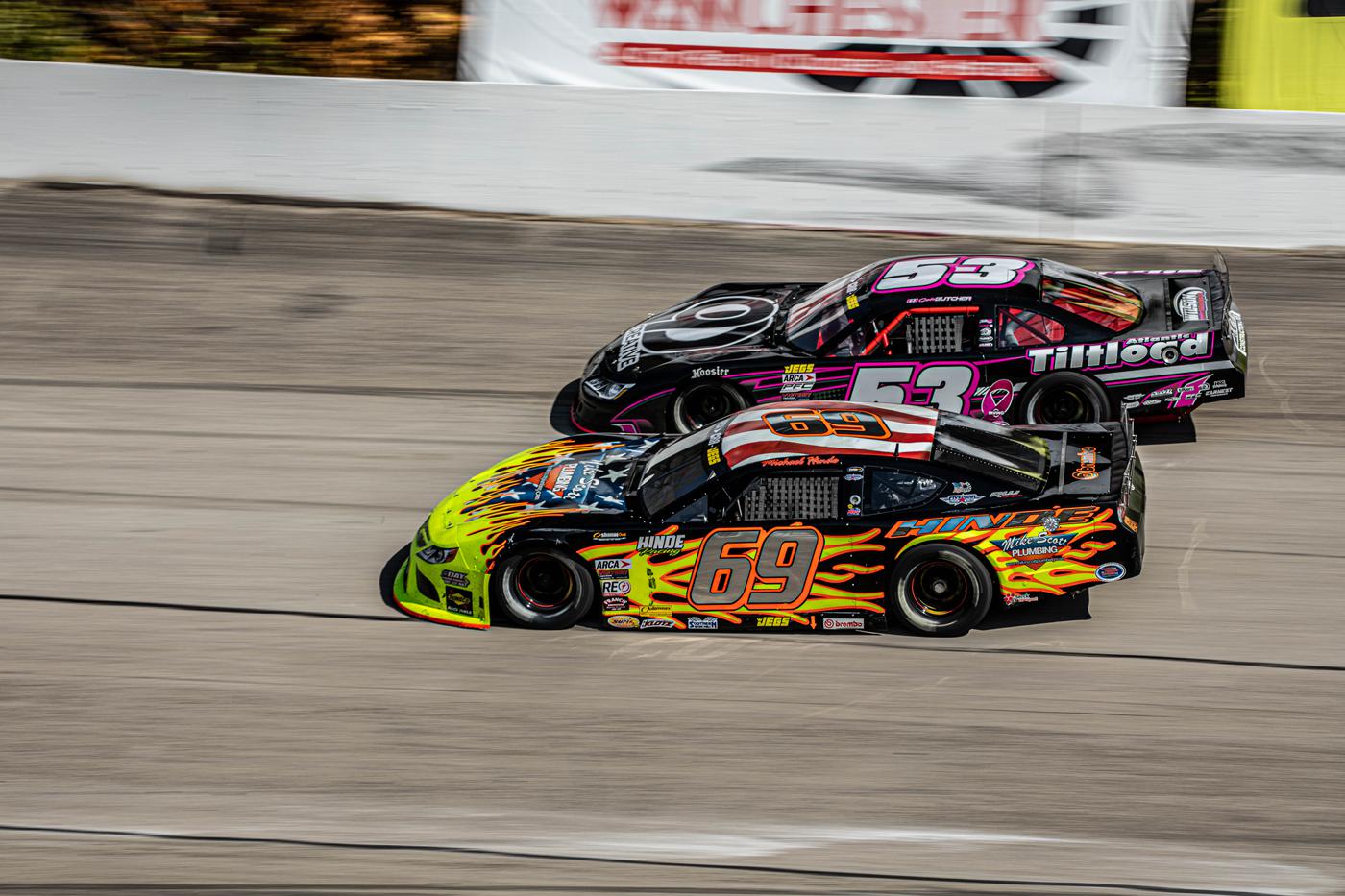 Photo courtesy of Track Enterprises
With the newly formed STARS National Series kicking off its inaugural season, and the expansion of A SouthwestERN Tour ACROSS THE COUNTRY into Florida, Super Late Model competitors now have more options about where to compete as rules parity comes into focus.
Fans of short-track racing in North America have a smorgasbord of regionally popular genres of their sport to watch, with one of the premier classes being the snarling, full-bodied Super Late Model. It's one of the quickest cars on any paved oval in North America. It's also about to undergo a very significant boost in exposure and competitive intensity. A national tour for these lightning-quick stock cars, the STARS National Series, was revealed at December's PRI Trade Show in Indianapolis.
With highly aerodynamic bodywork, slightly asymmetrical chassis and big-displacement small-block horsepower in most cases, Super Late Models essentially now exist in widely scattered pockets of prominence ranging from New England and eastern Canada to the southeastern United States, the upper Midwest, and the desert Southwest. In some areas, the Super Lates, as they're commonly called, compete in regional touring series, and in Wisconsin on a hugely vibrant weekly circuit that spawned more than one future NASCAR star. The central part of Florida is another heady hotbed for Super Late Models.
National Tour
The STARS Series' organizers say it will hearken back to the glory days of Super Late Model racing as it was presented by the American Speed Association, a tour that ended in the early 2000s. STARS has announced a broadly diverse 10-race national schedule with a planned point fund of $100,000. The first race is set for March 11, 2023, at historic Five Flags Speedway in Pensacola, Florida, famed as the home of the annual Snowball Derby for Super Lates. A Winner's Circle program for teams with perfect attendance is also planned.
"The meeting, which turned into a series of announcements, had an unbelievable reception by competitors, teams, and fans," said Bob Sargent, president of Track Enterprises in Macon, Illinois, which owns and operates the STARS National Series. "We still have a lot of work ahead of us, but we are facing all of it with a lot of enthusiasm, especially after PRI."
Sargent already presents one of the Super Late world's premier events, the All American 400, held each fall at Nashville Fairgrounds Raceway in Tennessee. Sargent announced his intentions following months of speculation that the Super Lates would become the next class of short-track car, like 410 sprint cars, to benefit from a true coast-to-coast presence, potential major sponsorship, and enhanced media exposure. The national tour will be made up of three races from each of the regional Super Late Model series now under the Track Enterprises banner: the ASA CRA Super Series, the ASA Midwest Tour, and the ASA Southern Super Series. Track Enterprises acquired both the CRA sanctioning body and the Midwest Tour before announcing a partnership with the operators of the Southern Super Series.
"We listened to the fans and the teams and the promoters, and we had our own promoter hat on, and we listened to a desire for a national series," Sargent said. "So we began a long research and learning curve, and in the process acquired the CRA series, the ARCA Midwest Tour, and the Southern Super Series, so we have three regional series to give us a good foundation and beginning for a national series. We listened to the drivers and the teams, and they were asking for this. Our goal is to present them with opportunities to race in a larger footprint as far as television, exposure for their sponsors, and their winnings."
Track Enterprises started in 1985 as a dirt-centric promotion, operating two dirt tracks in Illinois and also promoting races on the historic mile dirt tracks in Springfield and DuQuoin, Illinois, and on pavement at the Milwaukee Mile. Earlier this year, Champion Racing Association co-owner Glenn Luckett announced the sale of CRA to Track Enterprises, giving it a marquee event in the Winchester 400. With Track Enterprises already running the All American 400 at Nashville, the acquisition was a benchmark on the way to creating a national tour.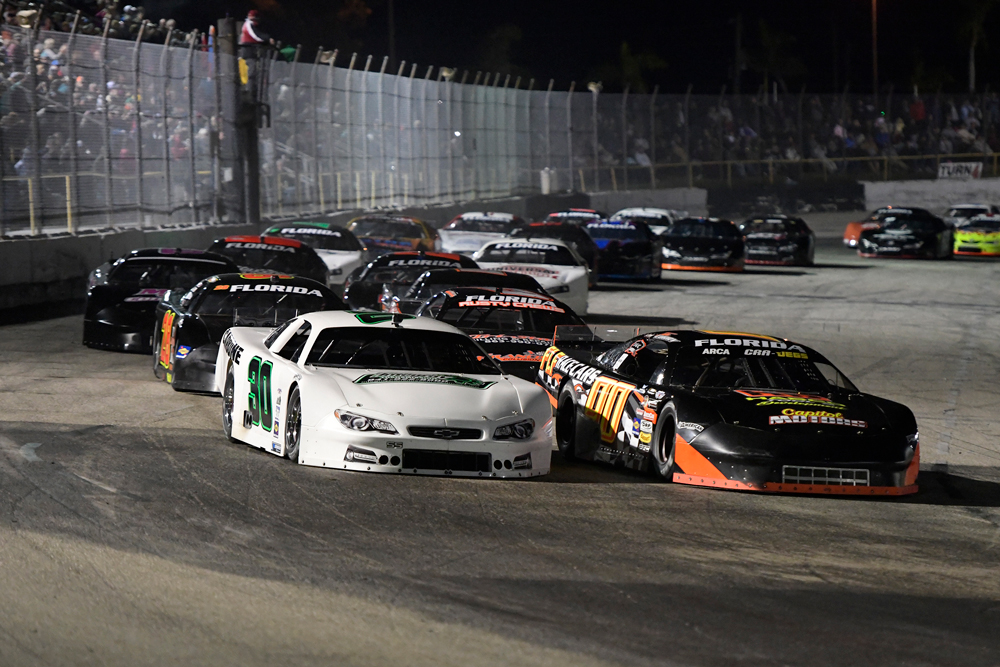 Next, Track Enterprises announced its intention to buy the ARCA Midwest Tour for Super Late Models from longtime promoter Gregg McKarns, with the acquisition effective January 1. More recently, Sargent disclosed a partnership with the Southern Super Series, owned by Tim Bryant, who also operates Five Flags Speedway in Pensacola. As Sargent explained, "The opportunity to partner with the three most prominent regional tours this year has put us in a great place to launch a national tour.
"For the 2023 season, we're going with established premier events with high purses, raising the purses in a few instances. What we're offering teams is consistency in touring, STARS money to show up at our events, discounts for parts, a major point fund at the end of the year, plus we're looking at attracting the kind of quality drivers that fans are looking to see at these events," Sargent said. "The schedule for 2023 goes from ARCA to CRA to the Southern Super Series, to Wisconsin, possibly to Minnesota, all the way to the Carolinas and the Florida area. We anticipate that the majority of our schedule will be at major facilities, including a majority of established, high-profile events. Sponsorship talk is ongoing. We have several broadcast partners interested."
Bringing racers together from different parts of the country inevitably leads to discussions, at the least, about rules commonality. Bryant, of Five Flags Speedway and the Southern Super Series, said one significant goal of STARS is minimizing the hassle that touring racers will face in making their cars legal for the national series.
"We're cognizant of the fact that racers are not real keen on rule changes," Bryant said. "They'll accept a rule change if it's fair and cost-effective. We battle that here to some degree because there's always a new gadget coming out and it costs a lot. With the series, we're looking at some tweaks for internal engine components, taking a look at a new body by Five Star and trying to tweak its specifications, but that's kind of a work in progress for 2023. As far as major overhauls of the rules, we just don't see it. Most of the stuff is not going to be of interest to casual readers. There's been talk about rearend rules, brake blowers, and so forth. We try to reach out to the teams to find out what their ideas are. We want fairness and parity among cars, also with an eye on cost containment."
Sargent concurred, adding, "There's no significant major rules changes coming down the pike. We are aggressively addressing some cost-containment and safety issues. Nothing else is even on the table at this point. In some tweaking of the rules for 2023, we'll be taking a harder look at cost containment from engines to tires to rearends to bodies for the 2024 season. A spec engine has not been discussed. Cost containment is a big issue, but I think it's more a case of fine-tuning the rules we have now. Nobody is lobbying for major changes."
Joining Forces
Bryant contrasted the environment for Super Late Models in Wisconsin, where they race weekly on a variety of name tracks, to central Florida, where the Super Late is a fan favorite but where conventional weekly racing really doesn't exist. One very prominent Florida locale is New Smyrna Speedway near Daytona Beach, which is a frequent Super Late host and also presents the class during its annual World Series during Speedweeks in February. New Smyrna has aligned itself with the rules package used by the SPEARS Southwest Tour for Super Late Models, creating a new SRL National tour independent of the STARS group.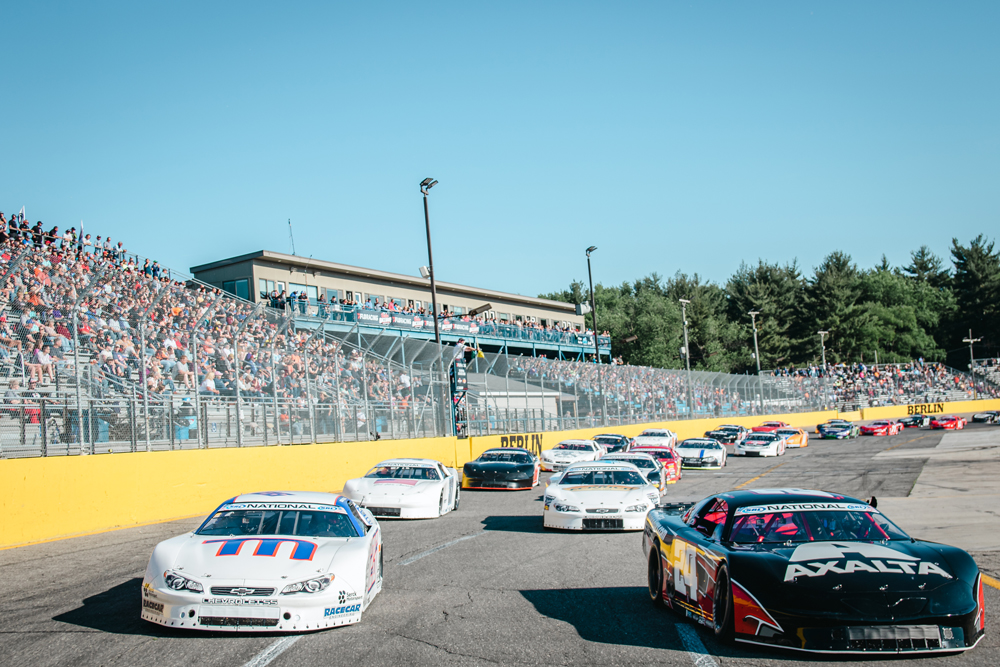 "New Smyrna will stay New Smyrna. We started leasing the track to Tim Bryant to run the Southern Super Series," New Smyrna official Rusty Marcus said. "He wants to race at this facility, and we look forward to him coming back. We will be marching in the direction of CRA.
"My hope would be that [any change to rules] doesn't affect a lot of stuff," Marcus continued. "One of the big problems in racing, which we're trying to get straightened out in the Super Late Model division, is that tracks tend to become like an island. And when you're on an island, you can only pull from so many cars. Some tracks do this with their rules so that cars can't go to other race tracks. You're stuck at that race track. And that's the absolute wrong thing to do.
"I worked with US Legends cars for many years, and I'm a big proponent of that type of racing where it's a level playing field. If all the rules are the same, and you've got to put new tires on anyway, you can pull from hundreds of cars, not just dozens, without having to rebuild your car to be a New Smyrna car or a Pensacola car or a Mobile car," Marcus said. "If Tim [Bryant] had some kind of wacky rule at Pensacola, the Snowball Derby wouldn't get the kind of cars that it does now. He's got the right idea in being able to pull cars from everywhere, where everyone can come and play. That's the future of Super Late Model racing."
Rules parity and simplicity are viewed as keys to unlocking big fields at the national STARS races, piggybacking off what are already strong counts of Super Late Models at today's big-dollar, prestige events. Bryant counted 43 Super Late Models in the pits at Nashville's most recent All American 400. The corresponding number for the December Snowball Derby tends to be in the upper 40s at Pensacola, he said.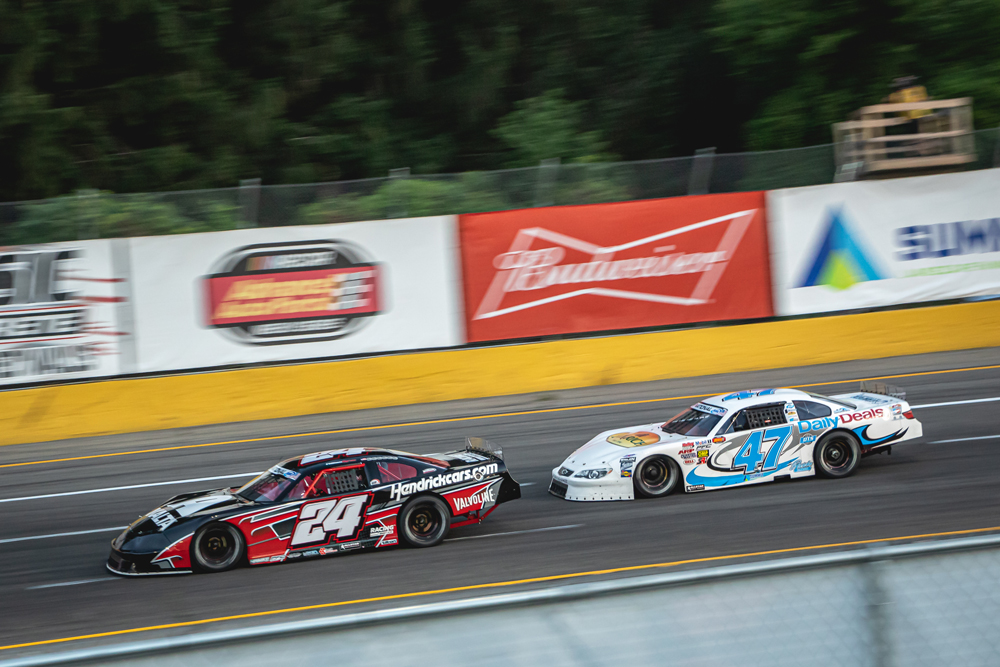 As Bryant noted, "Central Florida today is almost a fair comparison to what's going on in Wisconsin. They give those guys enough racing without them having to travel around a lot."
Another track that has been aligned with the SRL tour is Berlin Raceway near Grand Rapids, Michigan, which runs Super Lates on a bimonthly basis. General Manager Jeff Striegle said that while Berlin is allied with SRL, the speedway supports the ongoing effort to win national exposure, and more money, for Super Late Model racers. Striegle predicted that any rules differences between STARS and other groups, including SRL, will be minor enough that they don't constitute an obstacle or cost headache for racers.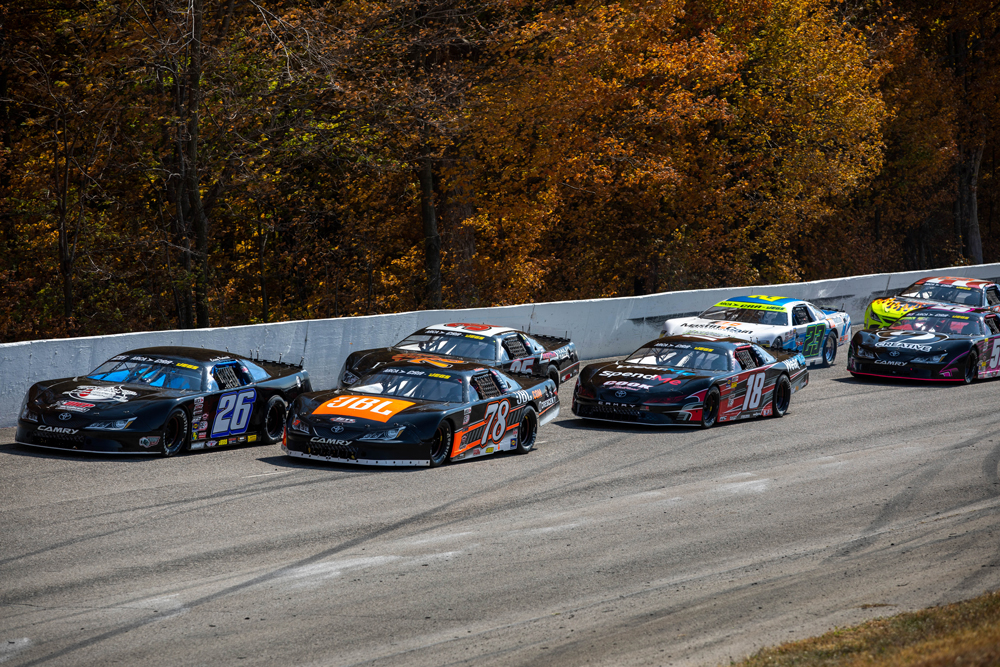 "We are happy to work with Hoosier to come up with the best tire, whether for Berlin Raceway or one of the national tours. From an engine standpoint, I'm very positive with what the SRL tour is doing, and I'm very positive with what Bob Sargent is doing," he said. "I do strongly support what Bob Sargent is doing. I also support what [SRL organizers] are doing with their tour. I would obviously like to see a rules package that supports one another. I am a strong believer in looking after the race teams and making sure the rules align and are cost effective, that the rules make sense. I support them both, because if we work hard together, we will support Super Late Model racing across the country, and that should be everybody's goal."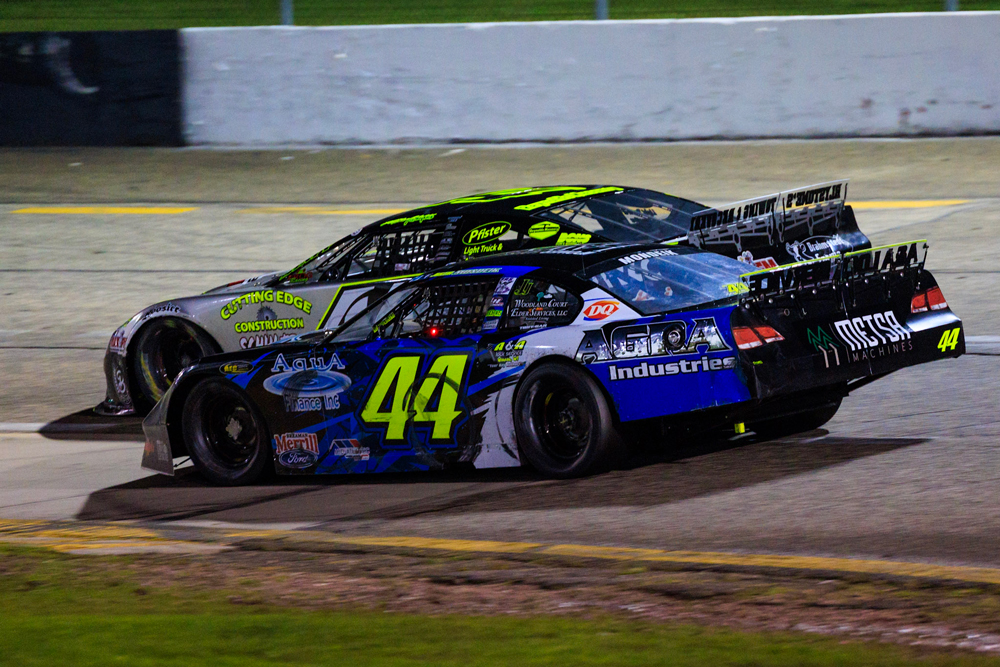 Another consideration affects the TUNDRA series for Super Lates, which runs a regional series of six to eight races annually at tracks in Wisconsin and neighboring Michigan. Now in its 13th season, TUNDRA originally branched out from Dells Raceway Park in Wisconsin, and series official Matt Panure said there are differences between the STARS' rules and TUNDRA's because "they're aligned more with the rules in the South. I think the biggest thing is going to be their engine-setback rule and the four-barrel carburetor."
TUNDRA mandates a two-barrel Holley 4412 carburetor, with a four-barrel allowable on the Wegner sealed engine that TUNDRA also permits. "We're a very locally based series for Super Lates, maybe for guys who ordinarily don't have the pocketbooks to compete at different tracks, can't do a ton of traveling, or maybe don't have a ton of sponsorship," Panure said. "I like the [STARS] idea, but I think it's going to take quite a bit of work in order to hold people like myself because we've entrenched ourselves very heavily with working with local race tracks, to make sure we're all within very close proximity on rules. A TUNDRA car can also race at Dells or Golden Sands or Norway. We try to align with those rules packages as closely as we can."
A similar localized circuit for Super Lates exists in the Upper Midwest with the Reveal The Hammer Outlaw Super Late Model Tour, based in Elkhart, Indiana. This regional tour has expanded to eight dates in 2023, visiting Michigan's Birch Run Speedway, Owosso Speedway, and Corrigan Oil Speedway. Racers will now compete for $280,000 in guaranteed prize money.
SOURCES
Berlin Raceway
berlinraceway.com
Five Flags Speedway
5flagsspeedway.com
New Smyrna Speedway
newsmyrnaspeedway.org
Outlaw Super Late Models
facebook.com/SMOLMS/
Southern Super Series
southernsuperseries.com
STARS National Series
starsnationalseries.com
TUNDRA Super Late Models
tundrasuperlates.com