Image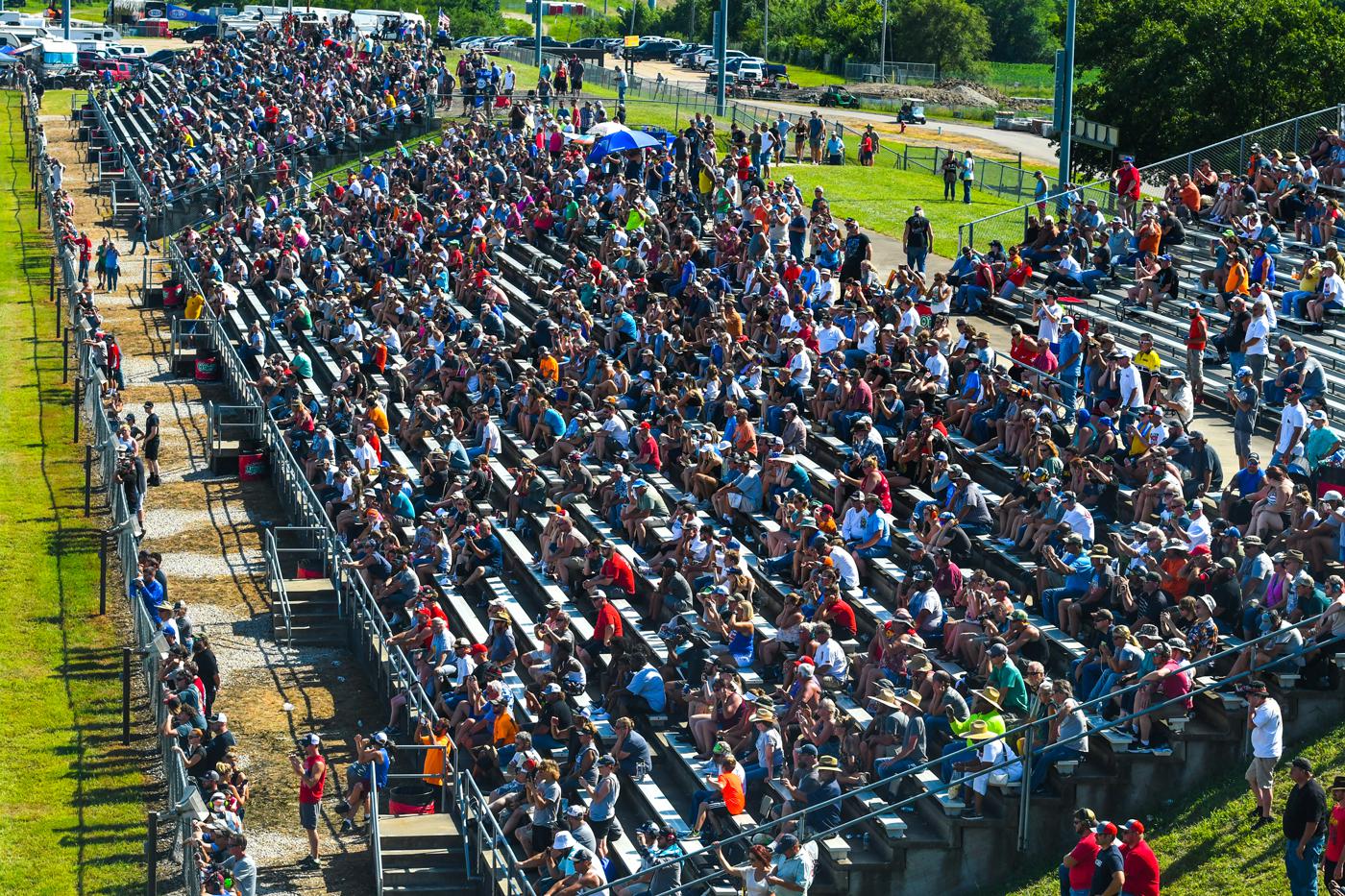 Fresh racing surfaces, new grandstands, and better customer service: How track promoters and facility owners are preparing for the 2023 racing season.
Talking to track owners and race promoters in the waning days of 2022 turned up a wide range of plans and goals for the upcoming season. 
One drag strip operator, plainly tired at the end of a busy weekend, had trouble articulating his future for all the things he had to do first. "I'm sitting here looking at a bunch of fire extinguishers that need work," he said. "This is kind of off the subject for me." 
At the other end of the spectrum, a road course owner had a detailed wish list for 2023 that ran the gamut from new garages to an additional race track—provided he could get the land. 
Every track operator we spoke with had a different story to tell based on location, economic circumstance, and variables as hard to control as tire availability and the weather. If there was one through-line for all of them, though, it was the hope—and often the expectation—that next year would be better, even if 2022 had been a good one. 
Booking Like Crazy
While some track operators hadn't yet finalized their 2023 schedules, others were already filling up dates. 
"2023 is booking like crazy," said David Vodden of Thunderhill Raceway Park in the Northern California town of Willows. "I need to build another track. We have two race tracks, and that was the best thing I ever did. We do 600 track days a year, and theoretically I would have had to turn away more than 200 of those if we didn't have the second track. My biggest trouble for 2023 will be explaining to people we don't have any dates for them."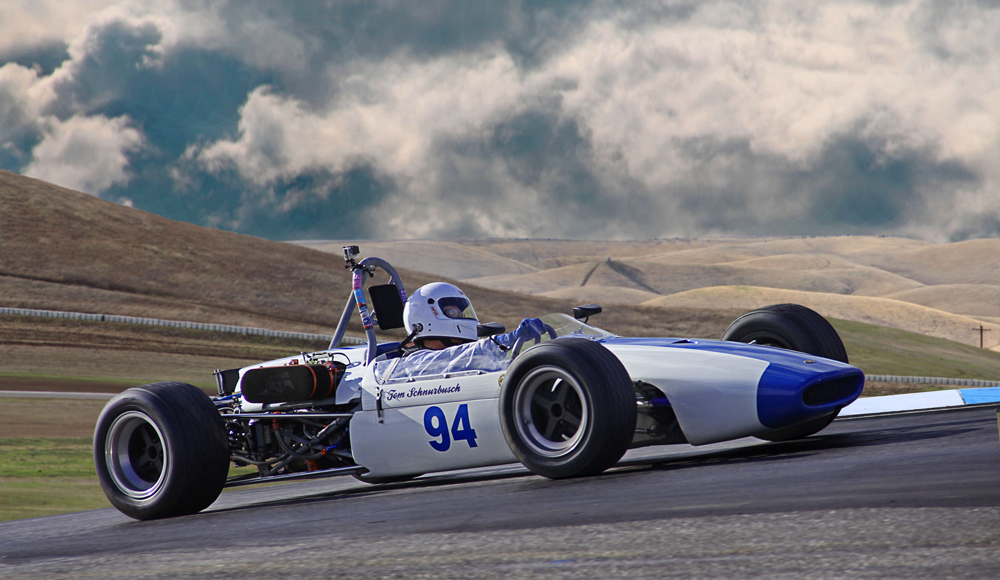 Right now, the third track is hypothetical. "We're out of land; we've used all the 530 acres here," Vodden explained. Should he be able to buy an adjacent parcel, "I want to build a test track that can be used for racing. Right now, we have race tracks that are used for testing. I just have to reverse it and see if that model will produce additional corporate business."
Vodden doesn't do much outreach to attract spectators, since most of the people who are at Thunderhill on any given day are participants. "We do get spectators, but we don't charge to get in. At the 25 Hours of Thunderhill, which is our signature event, we charge a gate, but racers get in free, so that's about 90% of those who come in." His marketing, then, is mostly "social media blue sky so someone will think highly of Thunderhill as one of the great road tracks of America. We don't get any ROI—I don't sell tickets—so I'm advertising to who, the Shelby club? That's easy, just call them up." Vodden did hire a new general manager, Matt Busby, who came to Thunderhill after working at NOLA and the National Corvette Museum Motorsports Park. "He's going to bring some new ideas to our facility." 
One of Vodden's priorities for 2023 is "the relationship of the race track property to the community. In 1992, when I got permission to build this track, the local supervisors, council members, everybody was friendly. We knew them all. But those entities change, and I think we need to reinforce our relationship with the neighborhood, the community we live in, so we can be here 50 years from now. The mission of Thunderhill is to survive, not necessarily to maximize revenue.
"By the way, we have no debt," he added. "Things that kill race tracks are debt service, land development, and bad management. When you want to survive, you can't be servicing debt."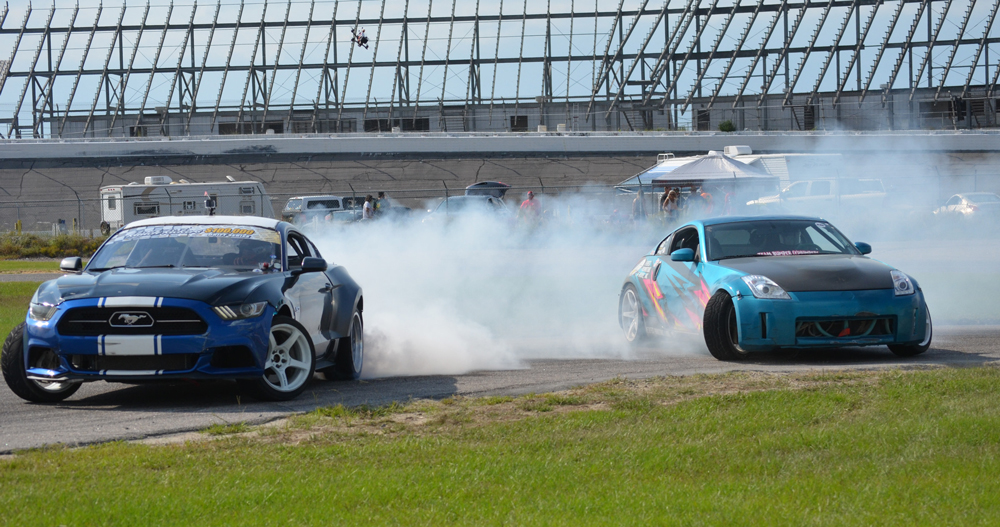 Rockingham Speedway and Entertainment Complex in Rockingham, North Carolina, is another facility busily booking 2023 dates. In 2022, "we had 54 events total, and all the clients have been happy and have booked for the next two to three years," said Justin Jones. His goal for 2022 was to have one event per weekend, "and we exceeded that. Some weekends I had three different events—a circus on a Friday, a drifting event on a Saturday, and then a Little Rock event [on the half-mile "paperclip track" adjacent to the 1.017-mile big track] on Sunday."
He expects to be just as busy this year, but the calendar may have a different look. When we spoke, Rockingham's big track was being repaved. That new surface, and other facility improvements, may lead to bigger events, Jones said, based on the calls and email requests he's received. "I think the schedule will be flat full, but I don't know if it'll be 54 events like in 2022 or 30 larger events."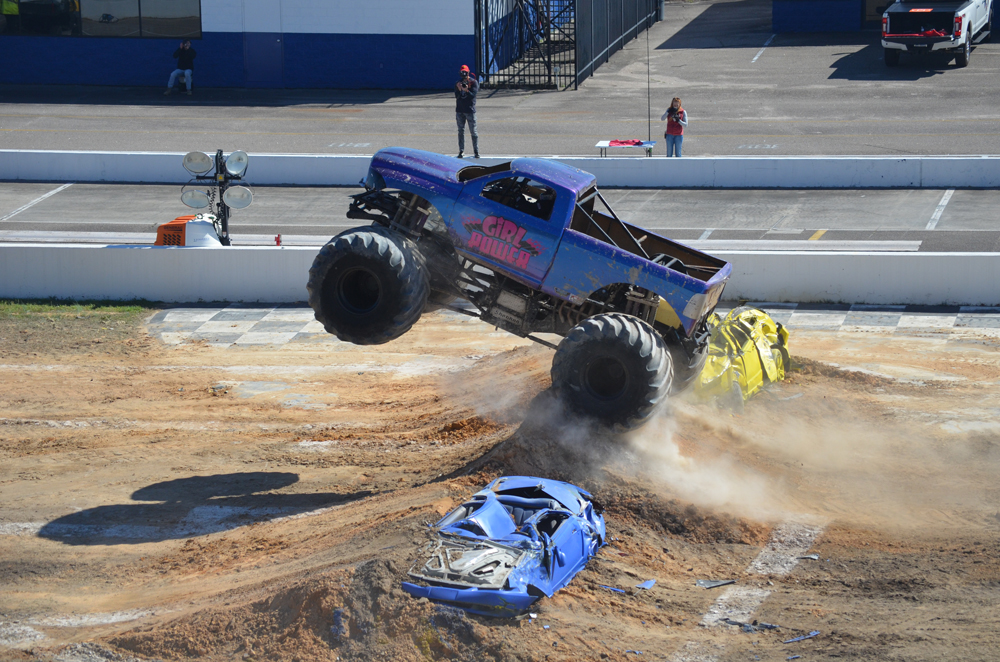 What's surprised Jones are the bookings for the summer months, usually slow for the track because of the area's oppressive heat. "May is completely booked, I already have three large events in June, July and August are half booked, so normally the months that I struggle to schedule are filling up fast. As soon as the new lights go up, I'm going to fill in some night racing, so I think we'll be able to double-dip, so to speak, with Monster Trucks during the day and racing at night."
Repaving and lights for the Big and Little Rock tracks are just part of a long list of upgrades on Jones' schedule. Because the facility was closed for much of the time between 2004 and 2019, "every kind of valuable equipment" was stolen, Jones said. He and his crew have "put every dollar from every event" back into Rockingham since then, replacing what was stolen and upgrading the infrastructure. On his to-do list for 2023 are suite renovations at the big track, adding grandstands at Little Rock, and expanding the number of camping spots inside the track. 
With a small staff—"the most we've had is 10 employees"—Jones is responsible for the facility's marketing in addition to his other duties. "I personally handle all the social media accounts. We've had really good traffic there, gained some good sponsorships, but we're going to put more money into marketing for 2023 and 2024. We have to have those bigger events and that revenue, because mowing, weed eating, and just doing lawn care for 270-plus acres is expensive, plus fixing everything and renovating everything. It's a labor of love from all of us, and we're doing all we can to get it back up and running and back to its former glory."
Customer Focused
"It started when we were in the COVID-19 pandemic," said Edwin Pardue of Summit Point Motorsports Park, a multi-circuit road-race facility in Summit Point, West Virginia. "We became very customer focused, listening a lot to what they were looking for in their track experience. We have made what seems like constant improvements to the tracks, whether it's improving some of our runoff areas, improving the walls, those kinds of things, and the clients see us constantly marching forward. I think they appreciate that, and I think we do a good job with our customer service. We make people feel welcome. They know we're glad to have them here. It's as simple as going into the paddock and letting them know you appreciate them spending their time, spending their leisure dollar with you. I think that makes the difference."
Pardue's next priority is to "do more things to engage folks in the region. People from all over the country know about Summit Point"—the track's marquee event, the Jefferson 500 vintage race, draws participants from at least 25 states—"but we have people in the county who've never been here." His challenge is unique, he said, "because of the way our park is set up. Last Saturday I had six different events going on here at the same time. You can stand in one place and watch an SCCA race, or walk a few feet and there are motorcycles on that track, and on the third track you might have a drifting event going on. We need to let people know that on any weekend, there's all these different things going on, all these different rollercoasters you can ride. Here we are, just an hour or so outside of Washington, DC or Baltimore. This is a hidden gem in the upper Shenandoah Valley, so it falls on us to do a better job of getting that word out there."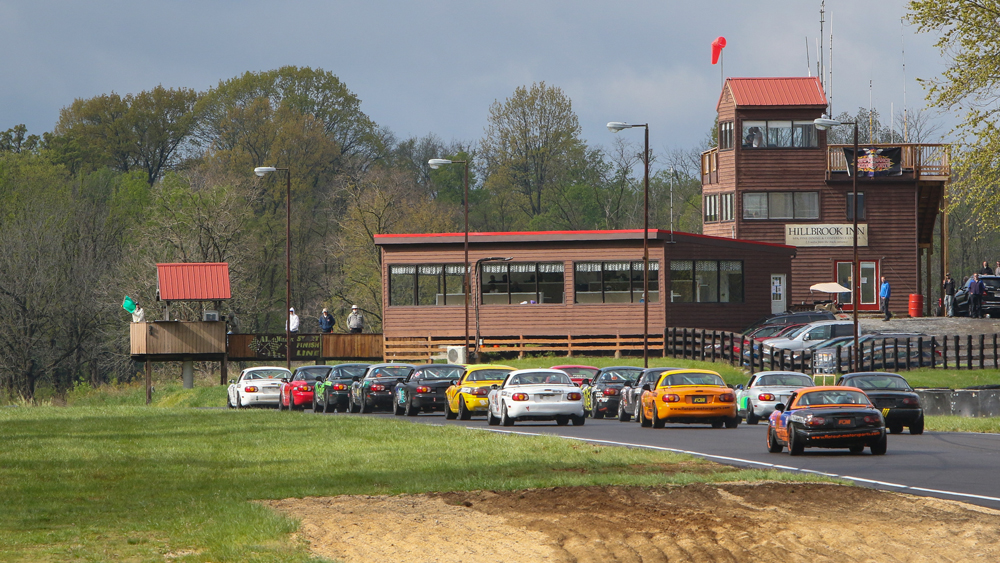 One way to do that is through an open house, which Pardue hosted just before we spoke. "We sent invitations to everyone who lives within the town limits of Summit Point to come have a free day at the track. We gave them a hot dog and a soda and let them watch an SCCA race. That's something that will definitely be an annual piece."
Pardue also wants to adjust his marketing efforts beyond the social media he uses to interact with participants "to reach the folks who wouldn't be consuming whatever that media is." That strategy includes traditional broadcast media and putting ads in the local newspaper each year "to kick off the season. Part of that is just being a good community partner, and part of that is reaching that backyard." 
He sees potential in B2B marketing with local businesses as well, "whether it's promoting an event through their retail space, or promoting it as a customer appreciation piece, or putting together something that might be a retention program for employees, where a company has a day out here at the track.
"The pieces are all there," he said. "I think what's missing is letting people know what's available."
At Swainsboro Raceway, a 3/10-mile dirt track and kart track in Swainsboro, Georgia, Paul Purvis made a big change to his race schedule in 2022 in the interest of helping race teams and fans alike. "We had been running weekly, but last year we tested the waters and tried racing every other weekend. It worked out good for us, so we decided to set up this whole season like that. We had great crowds and great car counts all year. By backing off and taking a weekend off in between, with the tire situation, the economy and all, it helped the race teams, and we had better attendance in the grandstands."
What also helps attendance, he said, is the efficiency of his programs. "Except for our three-day show at Thanksgiving, we do mostly one-day shows, and the focus is on running efficient: We start on time and get it over on time. We are done around 10 or 10:30. Where we are located, we depend on people from at least an hour away, so being done early really does help a lot, so people can get up and go to church on Sunday. And we keep our neighbors happy. We live in a good community that supports the race track, and the last thing we want to do is make them mad."
Facility upgrades are constant, Purvis said. He's adding more white gumbo clay to the track and moving a "nice tower," formerly used on the site's now-closed mud bog, to the speedway. While he used to allow pitting both inside and outside the track, a new Georgia law called for a 15-foot fence in the infield "if you let racers park in there, so we moved all the pits outside, and it's been one of the best things we've ever done. You can see the races so much better, so the fan experience is better. And now when the racers are ready to go home, they can pull out at any time." 
Like many of his fellow owners/promoters, Purvis relies heavily on social media to market the track, but unlike most, "we do local radio in our small town. That radio station probably won't reach 25–30 miles, but it still reaches a lot of people in town. I can really tell when I don't do it." 
He augments that coverage with ads and promotions at a radio station 40 miles away that has a 125-mile reach. And racers and sponsors alike are happy when Swainsboro events are livestreamed on FloRacing. "We have a big message board right in the middle of the pit area, and they can't hardly video the race without seeing that board. Our sponsors are just rolling on that board the whole time. I've gotten quite a few likes from our sponsors seeing their stuff on TV." 
Purvis is a big fan of "if it ain't broke, don't fix it," so he has no plans to alter the six classes running his bi-weekly racing programs. A class for Crown Victorias and Grand Marquis he added last year has proved to be popular. "Ex-cop cars. All they can do is put a roll cage in them and take the glass and breakable stuff out." Meant to be fun, the class has added about 30 cars to race weekends. 
"And with those lower classes of racing, they bring more people with them," Purvis noted. "Your Late Model guys, they'll come in with maybe two crew guys, and that's it. But the people racing the lower classes bring the whole family, an average of 10 people per car." That means those 30 Crown Vics account for about 300 extra spectators at each race. 
Additions to the Program
Other track promoters we spoke to are planning additions or changes to their racing programs. At Davenport Speedway, a quarter-mile dirt track in Davenport, Iowa, IMCA stock cars will be added to the 2023 schedule, said Ricky Kay. "We have a very local class—I call it the Outlaw stock cars—which is similar to a UMP stock car. There's only a dozen of them around by us, and we allow the UMP stock cars to race with them, but there's just no way to have a special when that's all you're going to get, 12–14 Outlaws and a few others mixed in there. Hopefully, adding the IMCA cars is a way to get car counts up." 
Kay recognized that "we probably didn't run enough of the weekly Late Models last year, so we'll definitely have more weekly Late Models this year. We're a Late Model area, really good at mods and sport mods, too. Those three classes are our bread and butter."
Kay also tried a new format in 2022 called Mayhem Madness that he hopes will grow in 2023 and attract more racers and fans. "It's a 75-lap race with all the cars from all the classes racing against each other. If 80 cars show up, they're all going to be on the track at the same time." While last year's race had fewer entries than he hoped, "it was fun to watch. It's green flag/red flag, with no yellows, so you just stop if you get a flat tire. Or you run with it, pull off, and go fix it."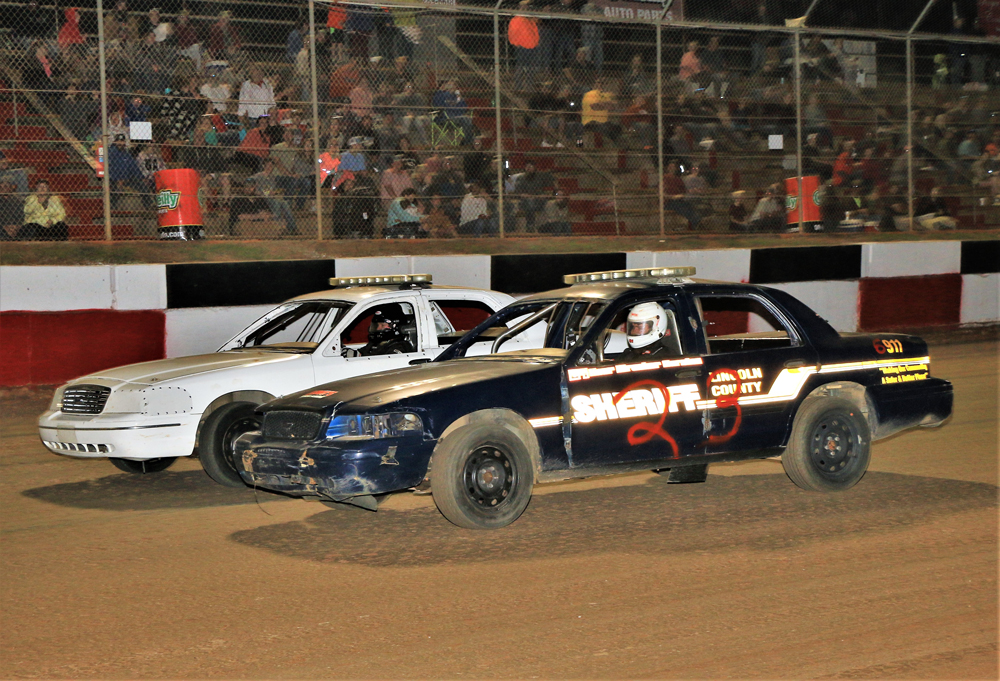 On the drag strip side of the business, we spoke to two operators who were considering a bigger involvement in the no-prep scene. 
"We've kind of held off on the no-prep deal," said Wayne Styles of Centerville Dragway, Dardanelle, Arkansas. "The couple we did had some wrecks, and it kinda left a bad taste in our mouth. I think, though, that's what spectators and even racers want to do, so we may try a little more of that next year. When the other tracks around you are doing it a lot, people want to see that stuff, so it costs us a little bit in attendance. We're going to jump in there and do a little more of it."
At US 131 Motorsports Park in Martin, Michigan, "We did a couple of no-prep deals this year—JJ's Arm Drop events—and we are considering doing more but haven't decided yet," said Jason Peterson. He traveled to Rockingham to a Street Outlaws/No-Prep Kings race in October "to see what the event looked like, and it was very eye-opening." The fans, for example, "are very loyal to that TV show, and there was a shocking amount of people on-site for the event." Plus, "they don't treat the racers as racers. The racers are the cast, the actors for the show, in how they're treated and portrayed." He was quick to add that "it was all honest racing, nothing like the WWE—it's not set-up racing. But they're actors for the show, which is probably why they're so successful. I didn't think it would last, but it's lasted and it's gaining ground, so that's an event we're considering." 
The track's strengths are its bracket programs and test-and-tune days, Peterson said. "We don't do a lot of index racing or anything like that. We just don't feel we have the niche market here, at least on this side of the state. The other side of the state has a different market type. They do more grudge racing. We do a couple of grudge races, but that's all."
And for the fans? "We try to treat our spectators the way we'd want to be treated when we go to a facility: smiling faces, kind and courteous everywhere we are, try to service them best we can. We try to be very family oriented. That's why we don't do a lot of different things that some tracks do," Peterson concluded.
Sources
Centerville Dragway
centervilledragway.com
Davenport Speedway
davenportiaspeedway.com
Rockingham Speedway and Entertainment Complex 
rockingham-speedway.com 
Summit Point Motorsports Park
summitpointmotorsportspark.com
Swainsboro Raceway 
swainsbororaceway.com
Thunderhill Raceway Park
thunderhill.com
US 131 Motorsports Park
us131msp.com