Understanding the Big-Money Bracket Racing Phenomenon
Image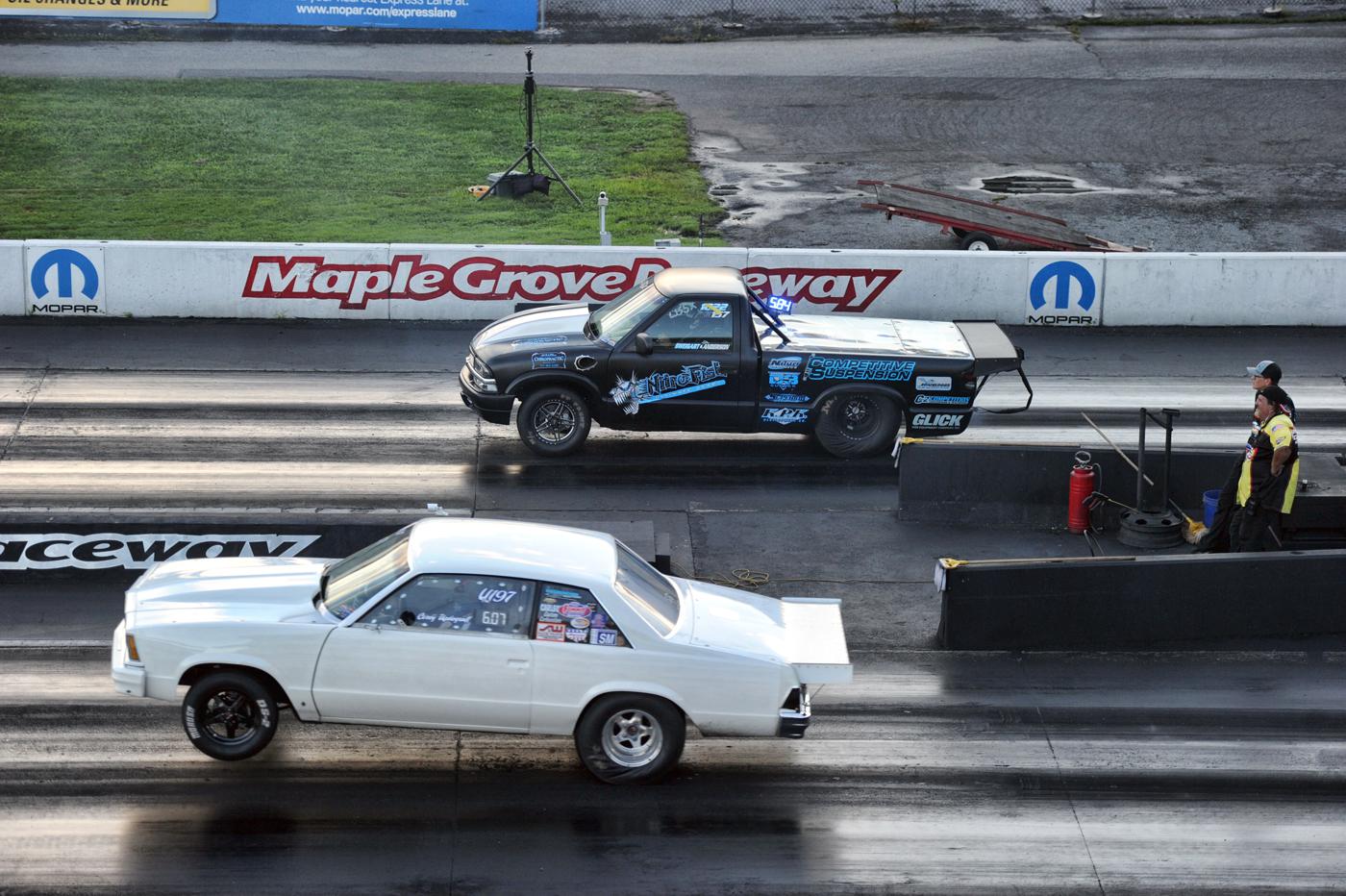 Photo courtesy of FRBR Promotions 
With seven-figure purses at stake and social media fame awaiting the victors, high-dollar bracket races have become can't-miss events for drivers and fans alike. Here we examine how this trend came to be and what organizers are doing to ensure its ongoing success.
High-dollar bracket racing isn't exactly a new concept. The idea first emerged decades ago. Yet recent trends have put these events on the radar of an increasing number of would-be participants and spectators. 
"This used to be something that was almost exclusively put on by individual race tracks," said Luke Bogacki of Luke Bogacki Race Services, Carterville, Illinois. "When I was racing with my father back before I was even old enough to drive, I don't remember a single event being put on by an outside promoter." 
That dynamic began to change in the late 1990s, Bogacki said, with the success of George Howard's original B&M series. "At some point it really shifted to racers promoting events. There's been a bit of a comeback over the past few years where tracks present events like these, but by and large, the most successful races these days are events like Peter Biondo's Fling races, Randy Folk's annual million-dollar race and the SFG races that Kyle Riley puts on. Those are all racers putting on those events, and I feel like we, as racers, have migrated to those because they're built on the premise of giving racers what they want." 
Andy Anderson of FRBR Promotions in York, Pennsylvania, said that it took more than just the chance to bring home big prize money to fill the staging lanes. "These guys set out to put together the kinds of races that they themselves would want to attend, a weekend where there's not only a lot of money involved, but also a lot of racing. The prospect of traveling once and racing three or four times brought these opportunities to the everyman."
Going Big
While it takes a holistic approach to design an event with the potential for lasting success, there's no question that increased visibility has helped drive the popularity of big-money bracket racing in recent years. 
"A lot of people have that fear of missing out, and I think that quite a bit of it has to do with Motor Mania TV streaming all of these big-money races," said Jake Hodge of Final Call Promotions, Franklin, Kentucky. "Four or five years ago, there might have been just a couple of huge races that had streaming coverage over the course of a race season. These days there are weeks and weeks of back-to-back coverage of these events."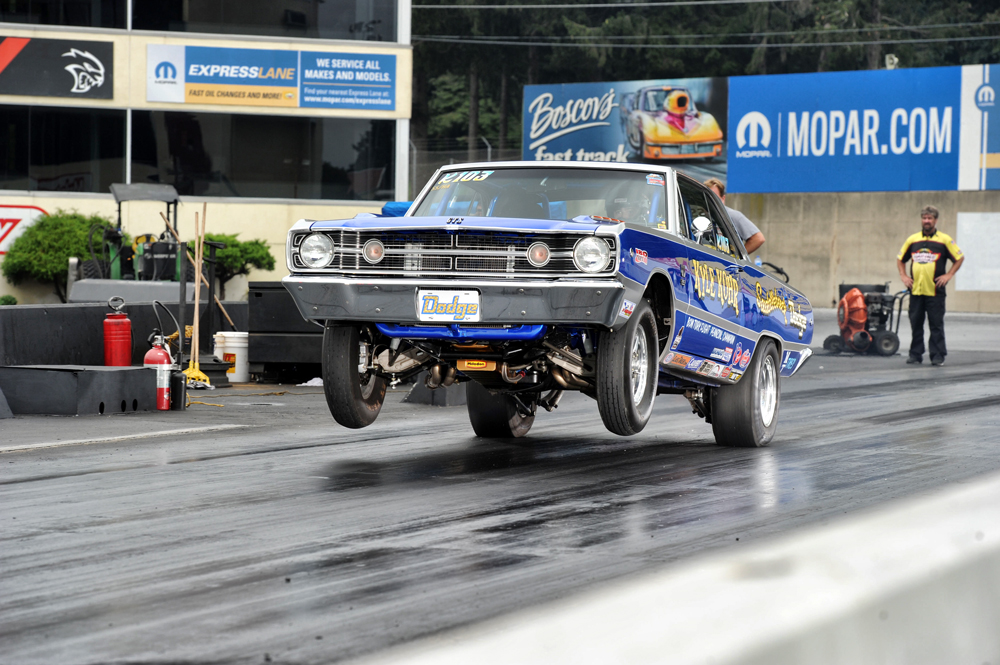 The sky-high purses undoubtedly play a role in the continued growth as well. "The ratio between the top prize money and the entry fees has changed, and that's also a big part of why we're seeing it blowing up right now," Hodge added. 
Josh Morgan, who promotes the Star Spangled Banger event at Kil-Kare Raceway in Xenia, Ohio, said that the formats of the events also contribute to their ongoing appeal. "People are more willing to go to an event where they can spend two or three days—or more—racing for more money rather than traveling around to a bunch of smaller, one-day races. For me personally, getting the family, the RV, the trailer and everything else together to drive to the track and only race one time for $65 to win $1,200 is not as attractive as the scale that these bigger events are using. A lot of other people feel that way, too. To be able to race for a whole weekend for $400 or so and be in the running for $10,000 or more, it's pretty obvious why these races are getting so much attention." 
Making The Math Work
Bogacki said that, even as recently as five years ago, the purses at these events weren't commensurate with the amount of money it took to cover the costs of building a competitive race car, traveling and paying entry fees. "That began to shift pretty monumentally around 2015 or so, and it has reached heights that I never imagined we'd see," he said. "I think 2020 was a bit of an aberration in that we had four 'million dollar' races, including two that paid a guaranteed million. I never thought I would see that in my lifetime, and all of them were successful. Many of us just didn't have a bunch of different options for things we could do last year, so a lot of people were able to kind of stockpile money, and they were chomping at the bit to do something."
Although last season may turn out to have been a bit of an anomaly in that regard, Hodge said promoters are getting savvier about making these events look affordable, which increases car counts and facilitates higher prize money in turn. "I promote an event in Ohio that had two $10,000-to-win races, and we had 511 racers show up for it," he said. "A few years ago, The Million was $2,000 to enter and it guaranteed one hundred or two hundred thousand dollars. Now they've adopted the SFG [Promotions] concept, where it's $1,500 to enter and guarantees a million dollars. So it's cheaper to enter, and the potential winnings are much higher. That's why they had more than 700 entries this year."
It's the scale of these events that allows for such astronomical payouts, Morgan added. "That big prize money is coming almost exclusively from the entry fees. People are showing up. And the event organizers' end usually comes from those entry fees as well, along with buy-backs. Sponsors typically contribute with product."
Anderson noted that buy-backs are becoming a greater contributor to event revenue. "They help a lot. When there are strong payouts, buy-backs tend to bring in a lot of money, and they can also help make up the difference if an event ends up with a lower car count than expected."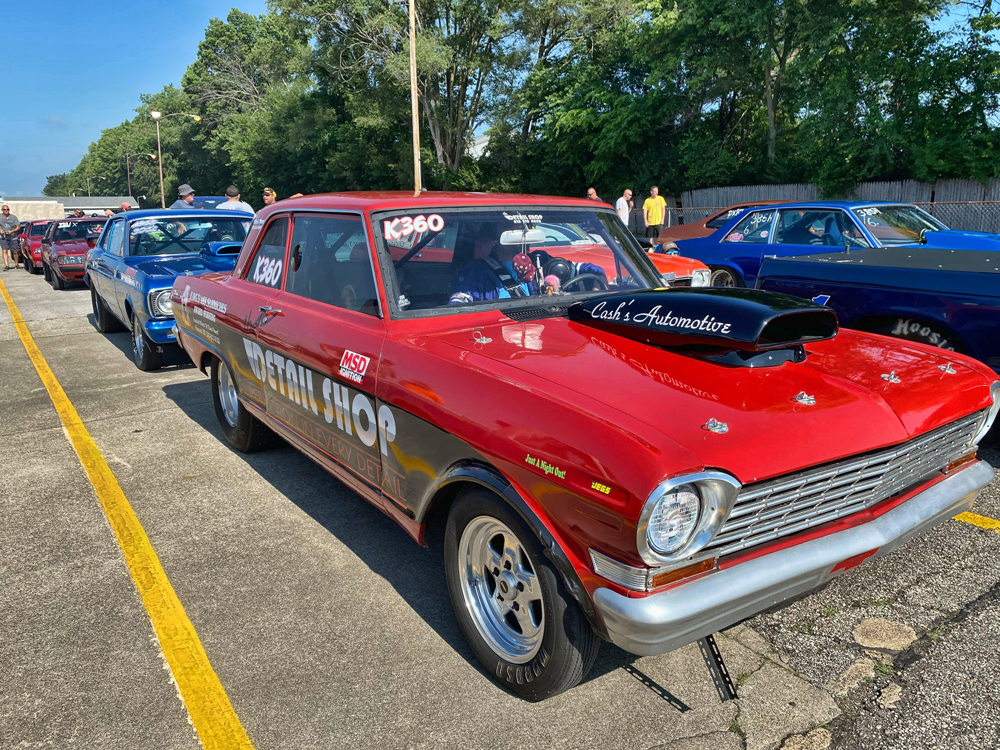 Hodge reported that most racers at the premiere big-money bracket races use buy-backs to stay in the running if they're eliminated in the first round. "I usually figure that 70% of entries are going to buy-back just as a safe number," he explained. "It's normally around 85%, though. Using a race like The Million as an example, it costs $350 to buy back on Wednesday, Thursday and Saturday, so that's $1,150 there. It's $500 to buy back for the million race on Friday. So that's $1,650 on top of the original entry fee. And on Friday, the buy-backs are used quite a bit. If a racer pays $2,000 to enter a race, they're probably going to go ahead and pay another $500 to buy back in if need be." 
Yet Bogacki is quick to note that payouts tend to favor structures that will grab headlines more than anything else. "The most successful events generally have guaranteed payouts. Everybody knows exactly what they're getting into when they sign up. When Howard first introduced The Million, it was an attention getter, but it was always rooted in the notion that it would pay a million if the event pulled in four or five hundred cars, something that wasn't really feasible for a number of years. Instead, they would very plainly lay out on the event flyers what the purse paid if there were 200 cars, 300 cars and so on. The payout structure in this type of racing has always been extremely top-heavy, though. Back in the day, it wasn't uncommon to see a race that would pay $10,000 to win and $1,500 to the runner-up. Today it's more like $100,000 to win and $10,000 to the runner-up. So the scale has increased, but the ratios are pretty similar. As racers, we're often guilty of fixating on what an event costs to enter, and what it pays to the winner." 
The Recipes For Success
With so many events now vying for racers' attention and participation, Anderson said that the most successful races offer something that goes beyond the prospect of a big pay day. 
"It's an opportunity to create a sense of community," he said. "People want to go to an event where they're going to get in a ton of racing and have a good time on track, but it needs to extend out from there. Things like pit parties and side events like reaction time challenges help to create an overall vibe for the event. We find that people feel more inclined to be a part of these events whether they turn on win lights or not because they know it's not going to be just another weekend at the track. It's going to be an experience. To get people to spend their vacation days and hundreds of dollars, they have to feel valued. The grassroots guys are the heart of drag racing, and for the guy who scraped together $400 to do this because it was on his bucket list, this stuff is huge."
Because these events are multi-day commitments, many racers bring their families along as well. "We always have extracurricular stuff going on around the event," said Hodge. "A family-friendly environment is going to be more successful. We have bounce houses for the kids, and some events during the summer will have water slides so they can cool off during the day."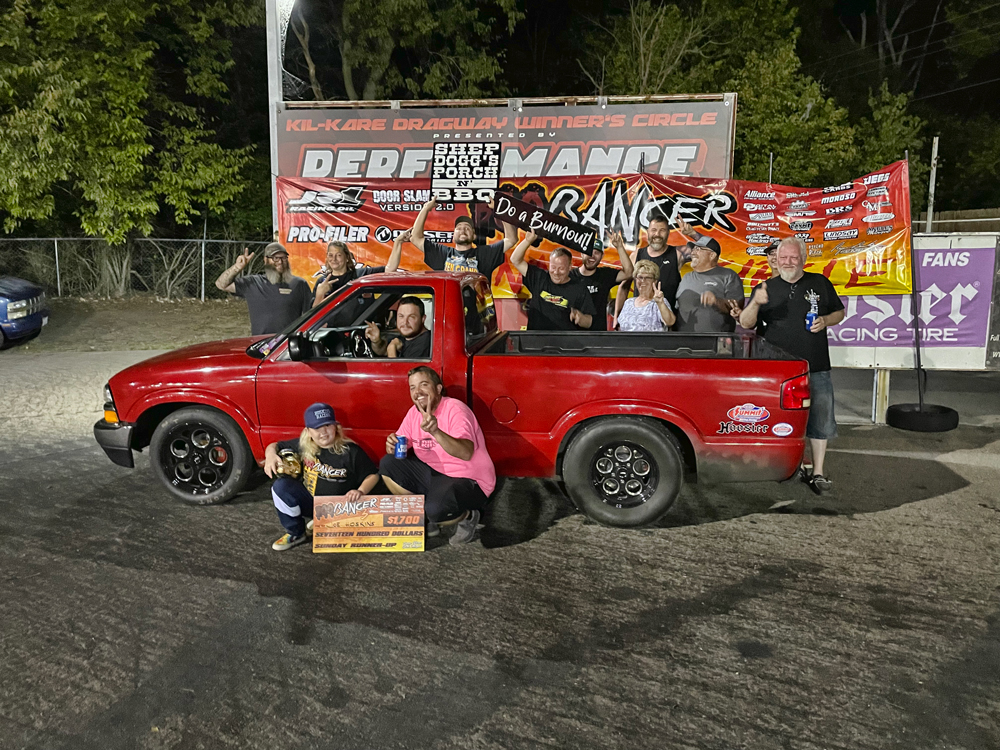 Morgan said that racer attendance ultimately comes down to the types of competitors promoters want to attract. "It depends on the niche that they're after. Really big payouts attract the heavy hitters, but they also tend to keep the locals away. It's important to keep the local racing community happy, though. We hold our events on our home track, and these folks are our friends. We want them to keep coming back. So the goal for us is to make sure everyone has a good time, and to put together something where the racers feel appreciated." 
That, in turn, creates an environment that's enjoyable even for the folks who don't end up on the podium. "Don't get me wrong, I love the thrill of chasing after the insane money and everything like that," said Bogacki. "But there's an element of that where things just get really intense, and it's easy to get swept up in that. So recently I feel like there's been more of an emphasis on outright fun. Organizers are now asking themselves what they can do to make these events enjoyable, win or lose. That's a wise move."
Hodge offered a few pieces of advice for would-be event organizers: "Pre-entry requirements—where racers register and pay their entry fees months in advance—tend to scare people off. Want a lot of race cars to show up? Open the gates to everyone. And whatever is on the flyer needs to be followed to a T. A lot of people base their decisions on where they're going to race on what is on the flyer. Deviations from that can lose the trust of the racers." 
Bogacki agreed that laying out the ground rules in no uncertain terms and sticking to them are absolutely critical. "To do these types of events on a long-term basis, it's really as simple as doing what you say you're going to do. Having been on both sides of the equation, the biggest mistake that promoters make, in my opinion, is not putting all the rules and procedures on paper. The more that is set down in black-and-white, the less room there is for interpretation—or misinterpretation. It just makes things operate so much smoother."
SOURCES
–
Alamo City Motorplex
acmplex.com
Final Call Promotions
facebook.com/FinalCallPromotion/
FRBR Promotions
facebook.com/FRBRPromotions/
Luke Bogacki Race Services
thisisbracketracing.com
Star Spangled Banger
kilkare.com