DRAG RACING: WHAT TO WATCH FOR IN 2021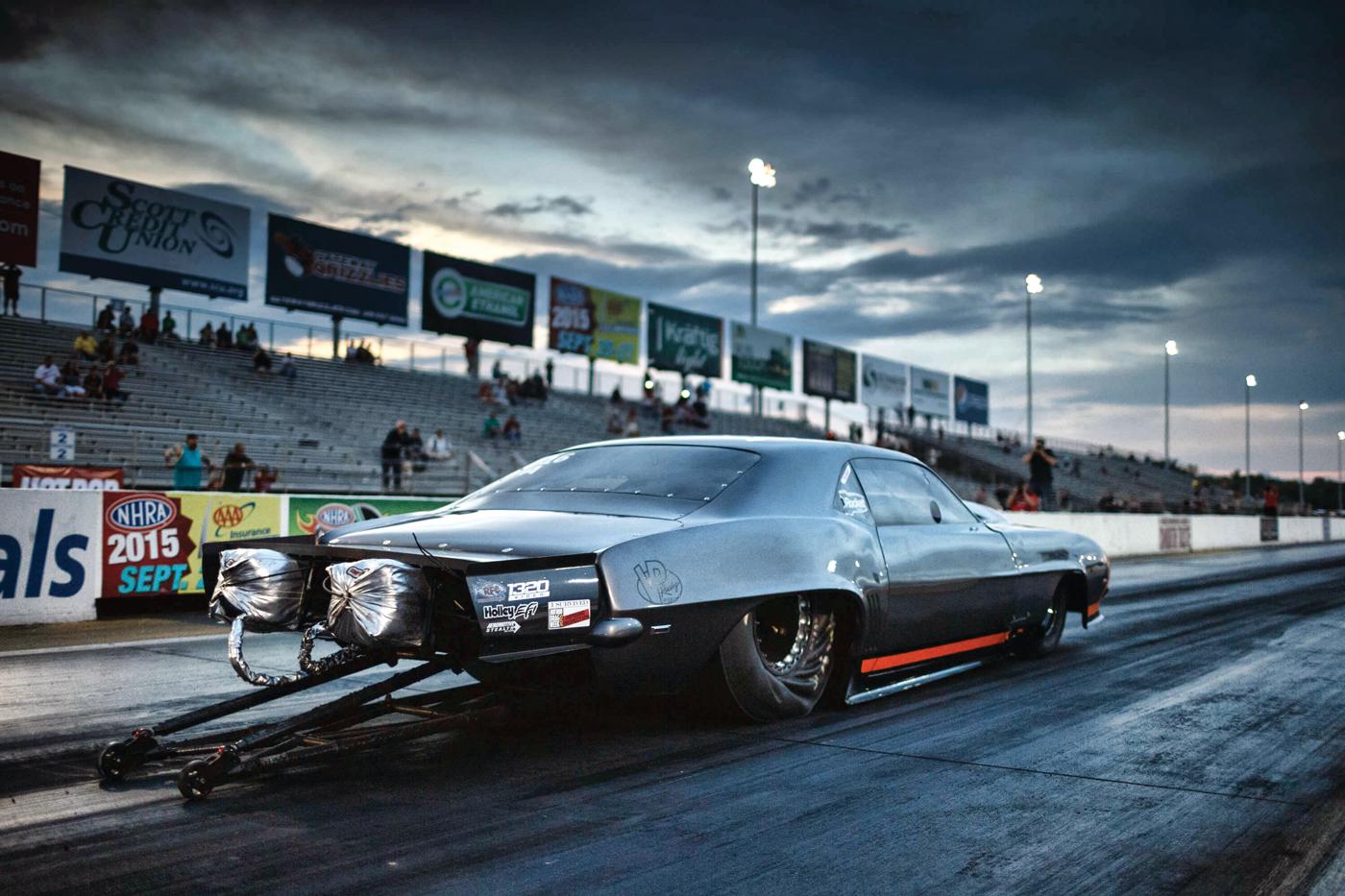 Photo courtesy of Larry Chen and Holley Performance Products
From growing classes to enhanced manufacturing techniques, we tap into several trends guiding the market's path to a new race season.
Boosted by innovation, opportunity, and a product pipeline that's churning out parts faster than a greyhound on Red Bull, the straight-line segment is poised for another strong campaign in 2021. Indeed, drag racers today have more choices than ever in terms of cars, engine combinations, and types of racing. High-paying events are taking place at quarter- and eighth-mile dragstrips across the country, and car counts at many are at their highest levels in years.
At the same time, manufacturers in the performance aftermarket are feverishly developing effective, affordable drag racing products, and getting them to market faster thanks to improved distribution and/or delivery.
For a market that never stops evolving, catching up with key stakeholders and taking stock of what's trending can be a challenge. Fortunately, we're up to the task. So, with that in mind we present 10 front-burner developments for drag race suppliers, re-sellers, competitors, promoters, and more heading into the new season.
1. FROM NO-PREP TO UN-PREP
Racing on unprepared track surfaces has become all the rage, largely because of big-name cable TV series like Street Outlaws and No-Prep Kings. But beyond the personalities and reality-show drama, there's an important reason why this type of racing is resonating so much with the general public: Lack of traction is a great equalizer.
"In No-Prep Kings, they've got 16-car fields," said Nolan Jamora of Isky Cams, Gardena, California. "And anybody in the top 10 can win it, easily. You just don't know."
However, some in the industry suggest that racing on no-prep track surfaces may evolve into what's referred to as "un-prep," in which all the old rubber and slippery, hardened polymer resins that would be left on the track for a no-prep race are removed. Un-prep is said to be safer than no-prep, while still retaining much of no-prep's low-traction excitement.
"With un-prep, we're actually scraping all the way to the bare concrete," said Brandon Mass of Mass Traction, Wellington, Florida. "We're starting over at the base level. We remove all the glue and rubber off the track, and then clean it. I'd say that you're going to get a lot more of that within the next year and a half."
2. HEADS-UP COMPETITION
For years, bracket racing was the de facto standard for all but the top classes in drag racing. But it appears as though things have now come full circle, swinging back to heads-up drag events.
"I really think that's what people like: Heads up—go all out," said Jamora. "It's more interesting, because whoever gets to the end first wins. If a car's faster, it's faster. He didn't beat me because he left 1,000th of a second sooner off the line and didn't break out."
3. BIG-LEAGUE BRACKET RACING
Although heads-up racing has more of a buzz about it these days, bracket racing still maintains a huge following. "Index racing is, by far, what makes up most of the market," said David Reher of Reher-Morrison Racing Engines, Arlington, Texas. "There are bracket races with 300, 400, 500 cars going on all over the country. People supply a lot of parts to them, and it's a huge group."
And now, in much the same way as today's high-profile heads-up events, bracket racing is also getting its share of big-dollar events, too. "The next big thing is probably going to be bracket racing on a level of what you've never seen before," said Mass. "Because there are a lot of big-money bracket races starting to pop up all over. You can literally fill your schedule with just big-money bracket races—I'm talking $50,000 to $100,000."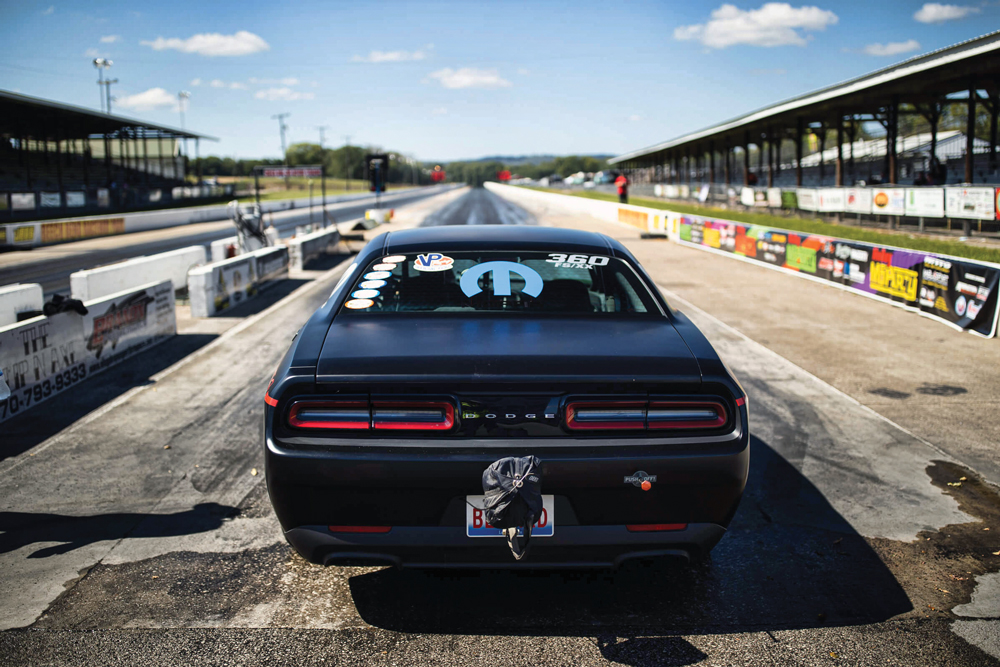 4. STREET-STRIP
Dual-use cars have always been a major player in drag racing, particularly at the hobbyist end of the market. But in recent years, demanding events like Drag Week have catapulted the notion of ultra-sophisticated street-strip cars into the limelight. This has radically redefined what's possible for a dual-purpose car, with competitors driving hundreds of miles on the street and then making sub-six-second quarter-mile passes.
Such events are proving extremely popular. According to Hot Rod Magazine's website, online registration for the first Hot Rod Drag Week event in 2020 sold out in less than five minutes.
5. BIG SPENDING
Prize money has been increasing at many events, and racers are using that to justify putting more into their cars and their team setups. "Because there are so many big-dollar races, it makes sense to invest money," said Jamora. "You can still win a good amount of money if you just go a couple rounds. Unlike Pro Stock or something like that, where you're spending $2 million a year and you're winning $50,000. That's not really going to cut it. But, for example, with No-Prep Kings, if you win that race, it's $40,000."
And the big dollars aren't going into just race cars. It's the whole package. "People are spending more money on everything, not just their engines," said Reher. "At the upper levels, they're towing a $150,000–$250,000 trailer behind them. It amazes me. We started with a bumper hitch and an open trailer, going to Indy."
It perhaps raises the question of what the upper limit is. "I don't want to say this in a bad way, but there are a lot of check writers," said Smitty Smith of Edelbrock, Torrance, California. "Like in the pro-nitrous class, it's over 100 grand for a motor. And you've got guys buying two and three at a time. The average racer can't afford that."
6. SOPHISTICATION
Technology tends to trickle down, with prices decreasing and the knowledge base growing larger and more accessible. This has resulted in even local hobbyist racers using equipment and techniques that not long ago were the exclusive domain of top pro teams. "The local grassroots guy is now running pretty much a pro setup," said Jamora. "Bracket racing used to be 10s and 12s. Now the norm is 7s and 8s. These guys aren't fooling around anymore."
Foremost among the increasing sophistication of teams is the ability to compile and analyze data. This is due largely to dropping prices and rising capabilities of data-recording setups that allow detailed analysis of each pass. "Everything running out there has got a data recorder on it," said Reher. "The simplest of classes go about it all the same way. It's a data-driven deal."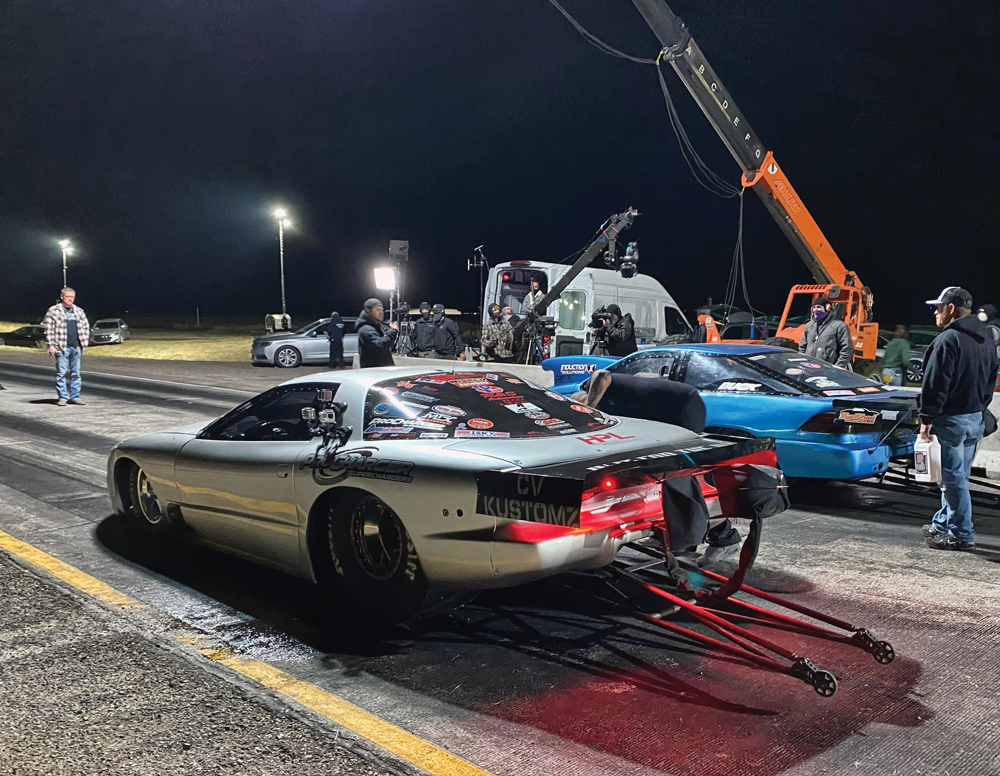 7. TUNING
Sophisticated computer control over fuel, nitrous, boost, and ignition are allowing for precision tuning like never before. "You don't see that old guy with the screwdriver adjusting carburetors anymore," said Jamora. "These days, even beginners are on computers tuning."
At the same time, horsepower has reached unprecedented levels throughout the sport. Compounding this trend, an increasing number of races are run with limited traction, such as in no-prep events.
As a result, victory now often comes down to how well the team's tuner did his job. "It's not the horsepower," said Joe Pando of Holley/MSD, Bowling Green, Kentucky. "It's how to implement the power. And that's where these systems give you the advantage—to be able to utilize and bring the power in a manageable way, gradually, and make changes between rounds. That's why these cars are becoming so fast on slick tracks."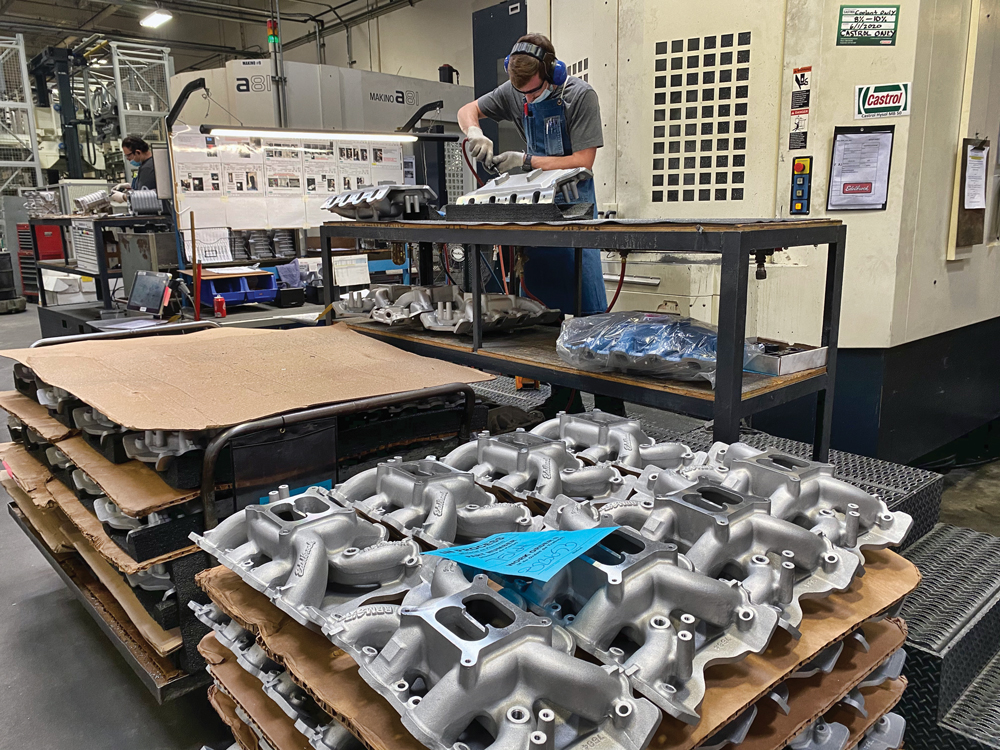 8. POWER ADDERS
Whether it's nitrous, turbo, or supercharger, power adders have become commonplace throughout drag racing. Within this broad trend, however, preference is said to be shifting to superchargers for the moment, due mainly to current sanctioning-body rules.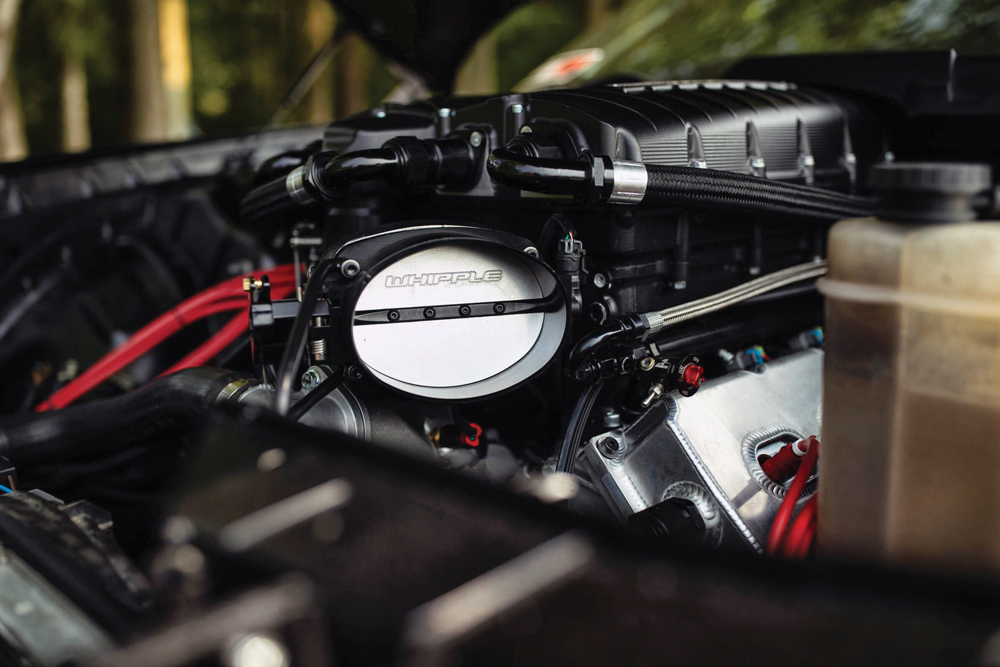 "The big thing was superchargers, and then it went to turbochargers," said Steve Morris of Steve Morris Engines, Muskegon, Michigan. "Now it's going back a little bit to superchargers. I think it's the way promoters designate rules. But they do a pretty good job of parity, so I imagine turbos will be coming back around as a preferred choice—maybe after this year."
9. IT'S ELECTRIC
Although perhaps not yet mainstream enough to qualify as a full-blown trend, electric vehicle (EV) drag racing is reaching unprecedented levels of visibility; and it may very well be on the cusp of widespread popularity. (See PRI's coverage of Ford versus Chevy's current battle in the electric race vehicle segment beginning on page XX.)
One clear sign of that was Ford's Mustang Cobra Jet 1400 concept car, revealed in late 2020. It was arguably the most ambitious EV drag racing effort yet by a major automaker, and videos of the car have received more than two million YouTube views and counting. Equally noteworthy, Steve Huff of Huff Motorsports in SeaTac, Washington, topped the 200 mph marker in the quarter-mile at Tucson Dragway in May 2020, recording a best time of 201.07 mph in his electric dragster.
Those involved in EV drag racing say the public is interested and eager to learn more. "Five years ago, we didn't get any attention at the PRI Show," observed John Metric of the National Electric Drag Racing Association (NEDRA). "People would walk by and kind of raise their noses. Now I can't get a word in edgewise—people are coming by the booth non-stop."
10. PRECONFIGURED COMBINATIONS
Racers today are spending less time developing their own combinations of parts, instead relying more on preconfigured setups. "You can buy such good parts off the shelf, without modifications," said Jamora. "You can put together a good race motor and you no longer have to do head flow, and head grinding, and all this mix and match. You can get a set of heads that have all the flow numbers, and they can basically tell you what the combination should be. There's no guesswork."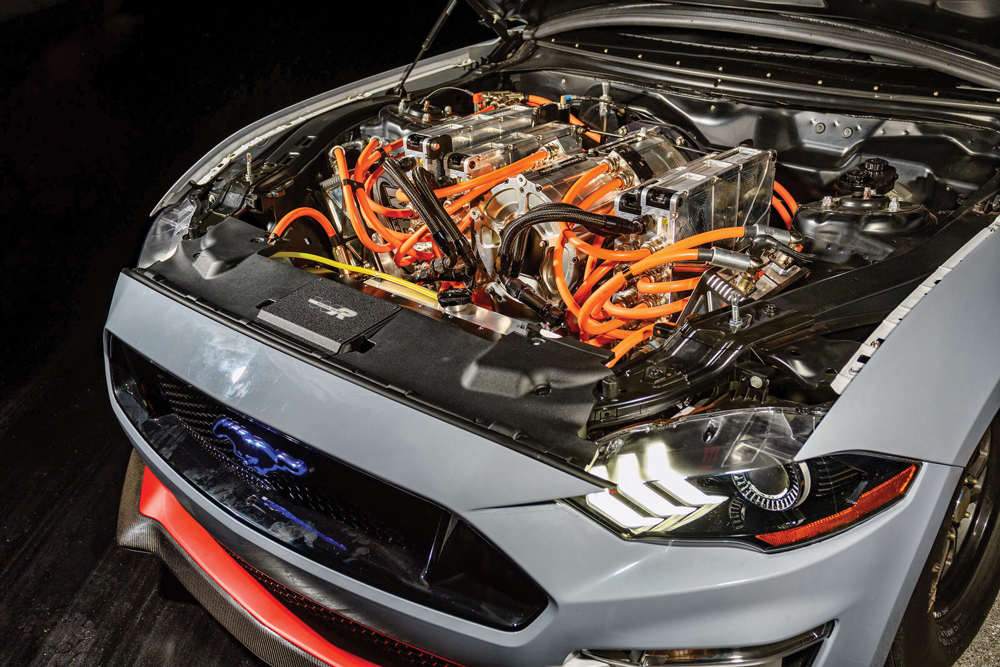 In some cases, racers are getting preconfigured engine packages from their competitors, which can make for some interesting outcomes. "I was watching NHRA yesterday," said Smith at the end of the 2020 season. "They showed some contenders who get their motors from other teams, like Matt Hartford's Pro Stocker. He's got the KB Racing engine package. So he beat the guy who supplies motors to him. It's just funny how it goes around, you know?"
Sidebar: Product Development
As drag racing gets more sophisticated and increasingly competitive at all levels, so too are the parts entering this market. Never before have racers had so many choices of highly effective, completely optimized components.
To develop these new products, manufacturers prefer to start by talking face to face with customers and others in the field. "It's all about boots on the ground," said Joe Pando of Holley/MSD, Bowling Green, Kentucky. "We have the Holley Motorsports Group. I'm part of that. There are eight of us that travel to all these different events. We're out there with racers, with engine builders, with people that are making key decisions at race tracks. That's how we develop new products. And we come up with them pretty quickly."
To address the needs of the drag market, some manufacturers look to street-strip events like Drag Week. This demanding form of competition is certainly one of the ultimate crucibles in the sport, which readily translates into strong testimonials that resonate with customers.
"Drag Week is a really good testbed," said Nolan Jamora of Isky Cams, Gardena, California. "They got into the fives, 5.99, [last] year. So you're running that plus you're driving 150–200 miles a day, and you're doing it for six days straight. That's a good indicator that your parts can last in a drag setup. So then we can tell customers, 'This is the same material, and you can run a lot more spring pressure, but with littler springs that have less mass, less harmonics.' People tend to listen."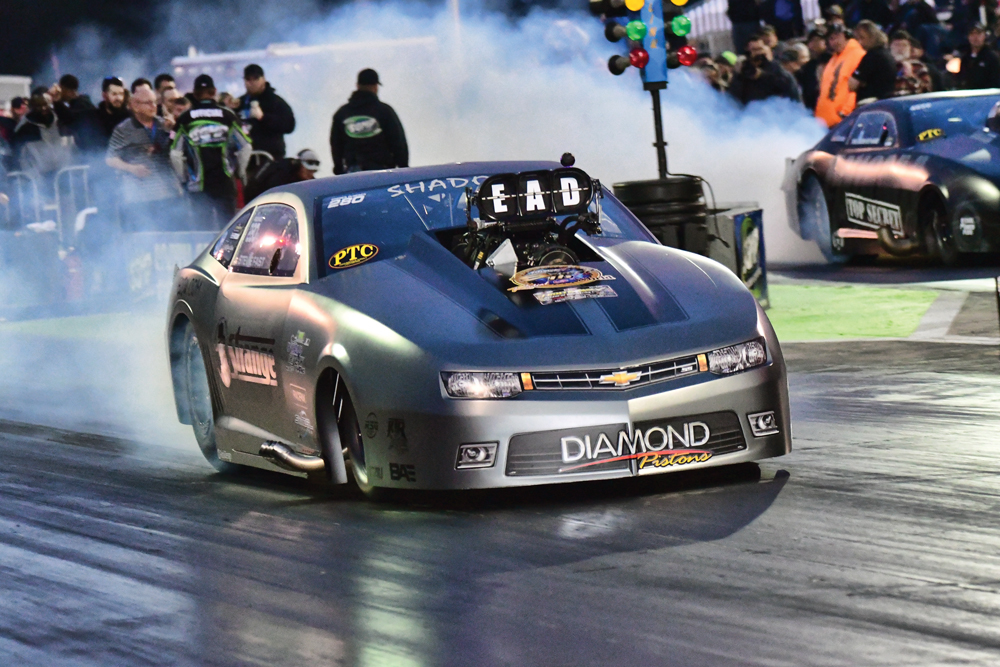 Oftentimes manufacturers develop parts to meet the demands of emerging trends. "We're constantly evolving our product line and targeting the vehicles that will benefit the most from it," said JC Cascio of Strange Engineering, Morton Grove, Illinois. "For example, the Radial vs. The World cars and other radial cars. They're harder on the driveline. The radial tires have a much stiffer sidewall that's less forgiving. Also, the track prep has evolved and has become very aggressive for radial cars, which compounds the situation. So we developed our billet nine-inch case and the parts to go with it. It's as close to indestructible as any lightweight component ever produced."
Because these trends are somewhat of a moving target, it has become vitally important for manufacturers to develop products quickly and more effectively. To do so, engineers increasingly rely on computer-aided design (CAD) and 3D printing. These have proven to be a game changer when it comes to developing manifolds, cylinder heads, and other engine components. "In CAD software, they can simulate airflow before they even make a casting," said Smitty Smith of Edelbrock, Torrance, California. "Then they can 3D print it and actually put that on the flowbench, see how it works, and critique it.
"With intake manifolds on LS's and some other late-model motors, there's no water in the manifold," continued Smith. "So we can print a 3D plastic part, then make dyno pulls with it before we even invest in tooling. Before it starts heating, cooling, and cycling, and starts distorting a little bit, we'll get a minimum of 15 dyno pulls out of a 3D-printed plastic manifold before we make a metal casting. That way, we feel confident it's going to perform like the model. It just allows us to get to market sooner. We're all competing for the same guys." — David Bellm
SOURCES
–
Air Flow Research
nedra.com





Reher-Morrison Racing Engines