Image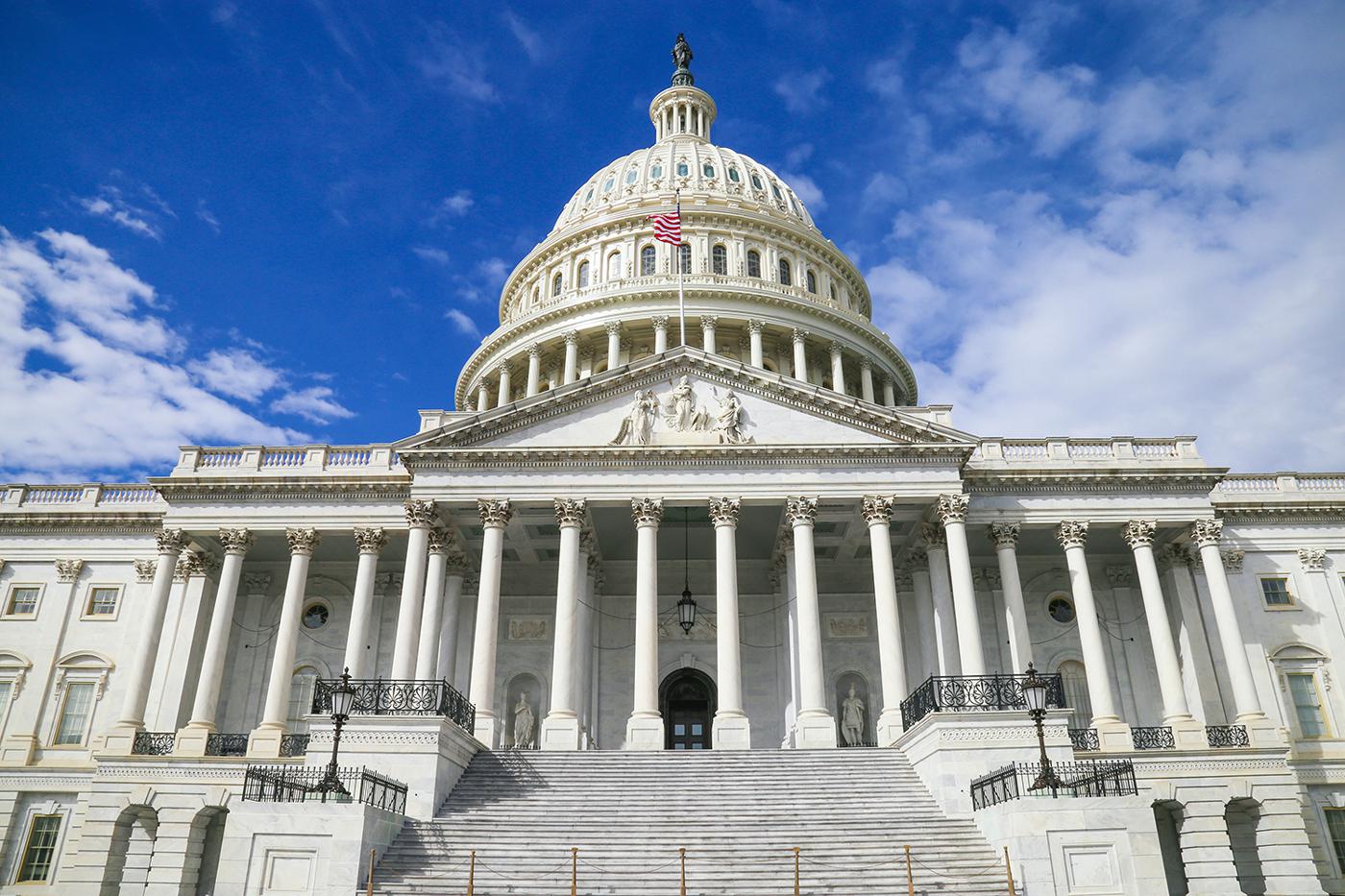 Tracking legal, legislative, and regulatory developments impacting the racing and performance industry.
PRI's Washington, DC-based legal and advocacy teams work continuously to protect and support motorsports venues, sanctioning bodies, and businesses around the nation. We are tracking several initiatives this month, including a longtime industry advocate's visit to an Oklahoma performance manufacturer, how PRI Membership is uniting the industry with special events, and a look at the many benefits and perks available to PRI Members. As a reminder, an active PRI Membership is required to attend the PRI Show, December 7–9, in downtown Indianapolis.

Industry Advocate US Sen. Markwayne Mullin (R-OK) Visits DeatschWerks
When Congress was out of session for the month of August, US Senator Markwayne Mullin (R-OK) used the time away from Washington, DC, to visit with his constituents throughout Oklahoma, including DeatschWerks, a PRI Member and longtime PRI Show exhibitor, at the company's 36,000-square-foot headquarters in Oklahoma City.
As co-chair of the Congressional Automotive Performance and Motorsports Caucus, Sen. Mullin enjoyed learning about DeatschWerks' high-performance electronic fuel injection (EFI) fuel system solutions and speaking with the company's leadership and employees during his visit.
"Sen. Mullin is an incredible advocate for automotive enthusiasts, racers, and over a million men and women who work in the specialty automotive aftermarket," said Eric Snyder, PRI Senior Director of Federal Government Affairs. "We thank Sen. Mullin for his leadership on legislation to protect the specialty automotive aftermarket, for being a stalwart ally of the industry, and for his leadership on key issues that impact our Member companies and enthusiasts."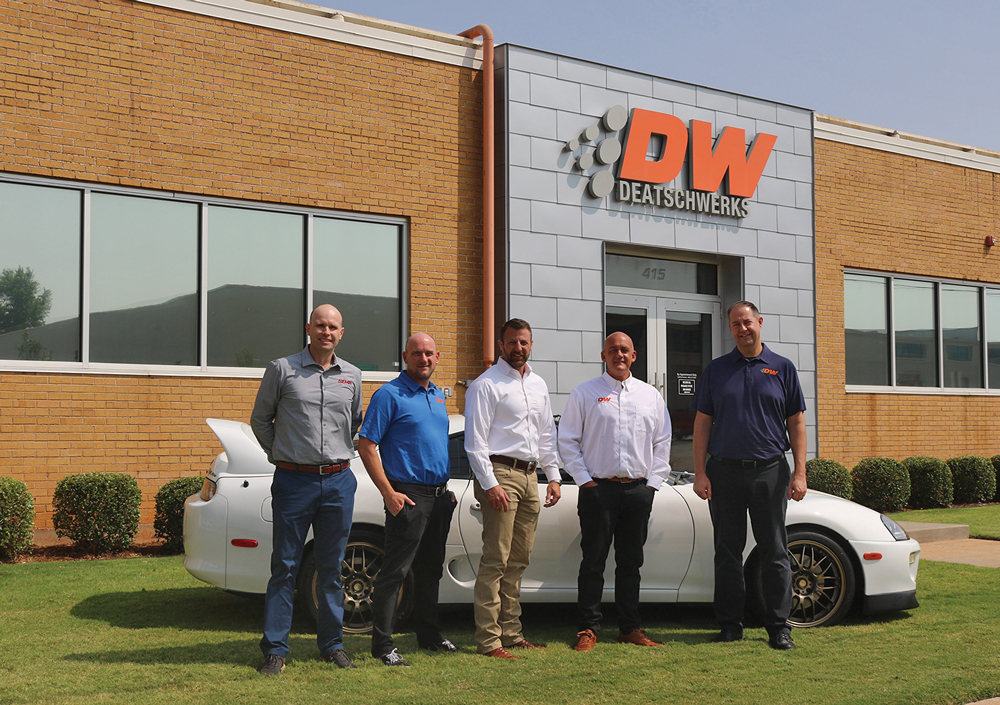 Sen. Mullin is a longtime supporter of the specialty automotive aftermarket and motorsports. He is a former competitive rock crawler and an automotive enthusiast with a vehicle collection that includes a 1967 Shelby Cobra, 1972 Chevy C-10, and a 2021 Shelby GT500.
While a political career was never a part of his plans, Sen. Mullin ran for the US House of Representatives in Oklahoma's 2nd Congressional District in 2012 in response to government overreach that threatened his business. During his five terms in the House, Sen. Mullin advocated for simplifying regulations on small businesses and helped to lead the fight to provide certainty to racers and motorsports parts businesses surrounding the conversion of street vehicles into race cars.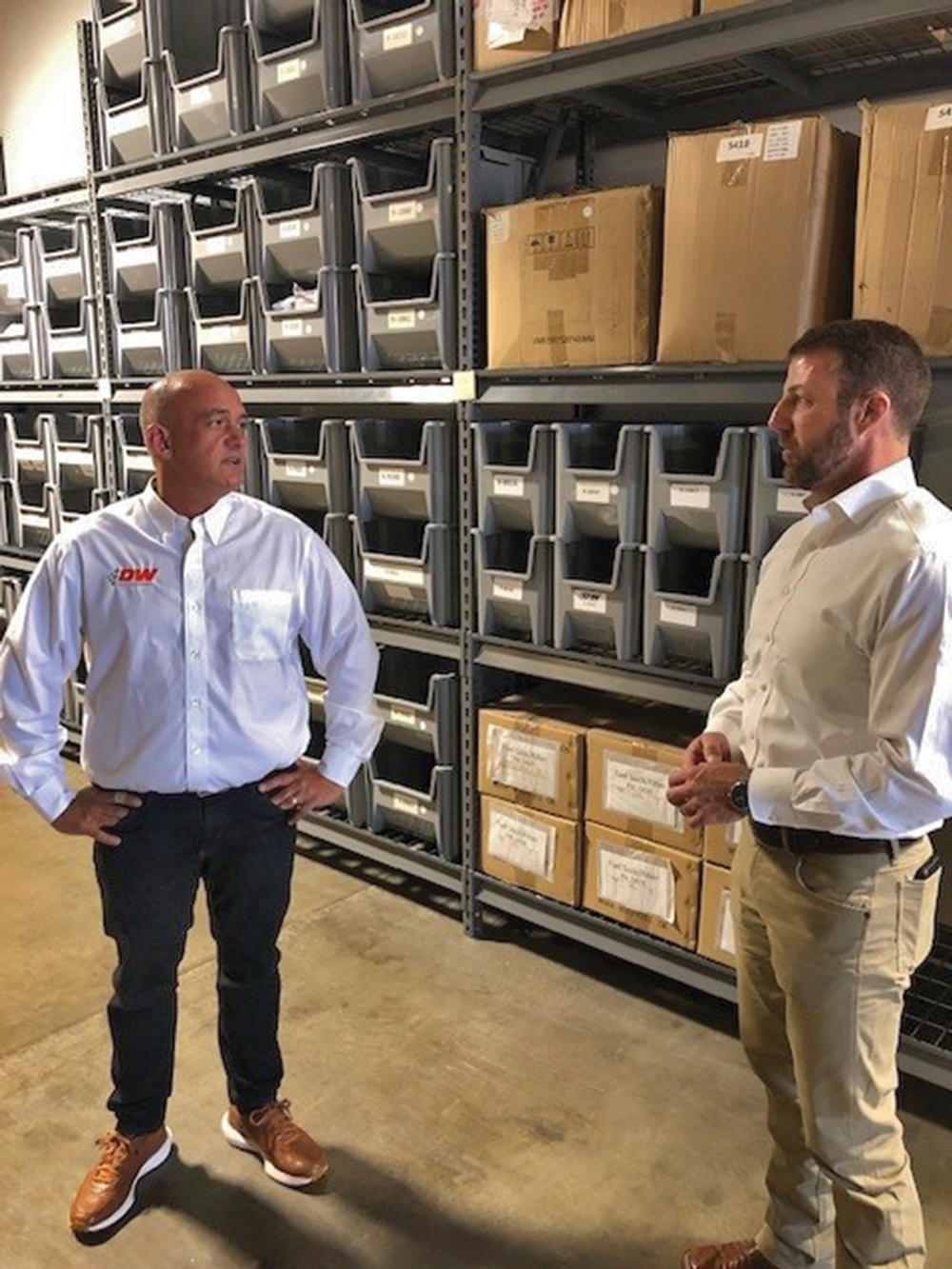 There is no better way for PRI Members to develop a relationship with their federal and state lawmakers than by inviting them to tour their businesses. PRI's Washington, DC, team makes it easy for companies to develop relationships with their lawmakers through congressional site visits. If your company is interested in hosting your member of Congress, PRI can help you coordinate the meeting, prepare your employees for the event, provide talking points, and join the session to help make the most of it. If you would like to host your elected officials, please email Eric Snyder, PRI's Director of Congressional Affairs, at erics@sema.org.
PRI Membership HQ Hosts Member Event to Kick Off NHRA US Nationals
The PRI Membership Headquarters, located on Main Street in Speedway, Indiana, recently hosted a meet-and-greet exclusively for PRI Members to help kick off the famed NHRA US Nationals at Lucas Oil Raceway in Indianapolis.
Dozens of drag racing enthusiasts were able to get autographs from some of the sport's most notable drivers, including Eddie Krawiec (Pro Stock Motorcycle), Krista Baldwin (Top Fuel), Julie Nataas (Top Alcohol), Cruz Pedregon (Funny Car), and PRI Founding Member Antron Brown, who also secured his second, back-to-back Top Fuel win at the US Nationals that very weekend! Pedregon also treated the crowds by firing up his Funny Car in the PRI HQ parking lot.
Thank you to all of the PRI Members who joined the fun. Keep an eye on your PRI Member Monday email newsletter for similar industry events and gatherings.
For more information, including how to sign up for the Member Monday newsletter, contact PRI Membership at membership@performanceracing.com.
Log In to the PRI Member Portal and Access Racing Perks and Discounts
PRI Membership allows the racing community to showcase its passion and pride for the industry. By uniting motorsports professionals, PRI is actively addressing challenges and needs, such as providing support for race tracks to prevent them from closing, advocacy for the racing community against current legal threats, and educational programs that help businesses and racers succeed.
View the long list of companies and brands committed to boosting the performance and motorsports industry with special deals and discounts only available to PRI Members through the PRI Member portal (benefits.performanceracing.com). Note: Discounts vary based on Membership tier and are subject to change. Log in to the PRI Member portal for the most up-to-date list.
PRI Membership Benefits Partners
5.11 Tactical
AEM
Airaid
AutoRod Corporation (ARC)
COMP Cams
Costa
Courtyard by Marriott Speedway
Daytona Sensors
E3 Spark Plugs
Edelbrock
Fuel Air Spark Technology (FAST)
Fifth Third Bank
FiTech Fuel Injection
Flitz
Goodyear
Hampton Inn & Suites by Hilton Speedway
Hemmings
Hyatt Regency Indianapolis
Hypertech
InsureOne
JMS Chip
K&N Filters
KTH Air Compressors & Air Dryers
Lunati
M1 Concourse Car Club
MyRacePass
Oakley
Performance Plus Global Logistics
PIT Instruction and Training
PRI Gear
RaceCals
RedTide Canopies
Russell
Spectre
SPEEDiagnostix
Spyderco, Inc.
Summit Racing Equipment
TCI Automotive
Trader Tim's Tie-Downs
Trim Illusion
ZyCoat
As a reminder, an active PRI Membership is required to attend the PRI Show, December 7–9, in downtown Indianapolis. For more information, visit performanceracing.com/membership or check the PRI Member newsletter delivered to inboxes every Monday.
Does your company want to offer a discount to PRI Members? If so, reach out to PRI Membership Benefits Manager Mike Kirks at mikek@performanceracing.com.