Make The Case: In-House Services vs. Outsourcing
Image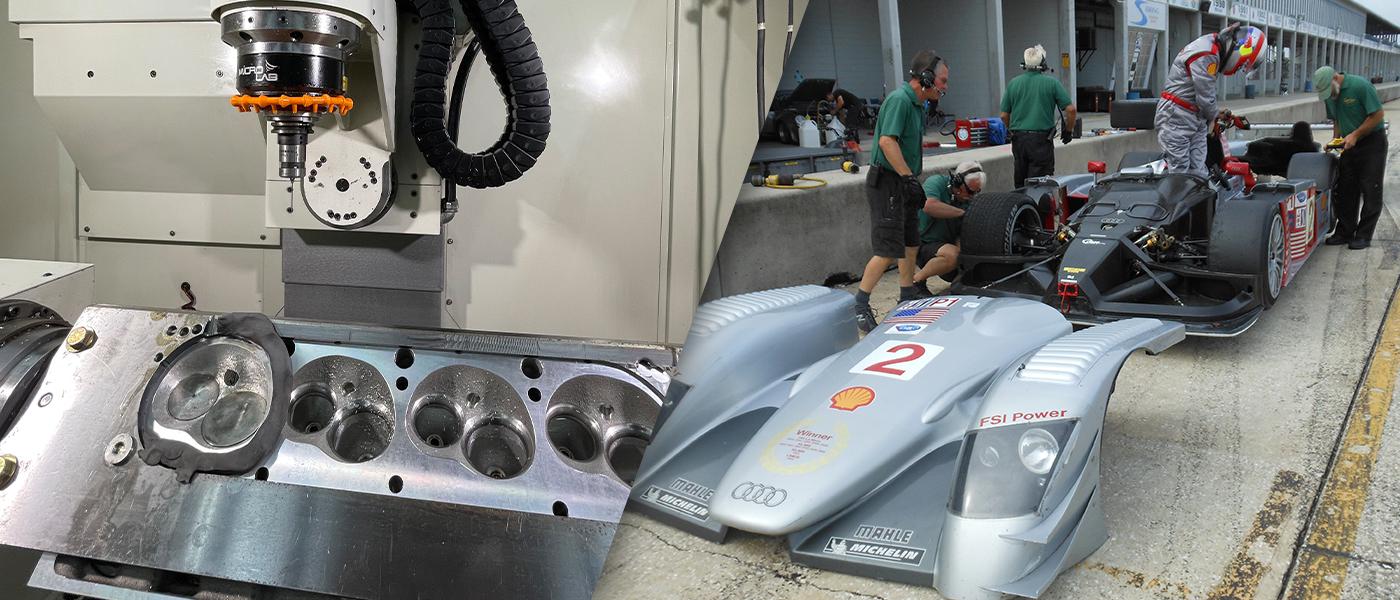 Outsourcing certain services to trusted partners can provide solutions to challenges like small-batch orders and specialized production. It's an enticing prospect for small businesses that want to expand the range of options they're able to offer to their customers, but it can also open the door to a number of potential surprises.
IN-HOUSE SERVICES ADVOCATE:
KEN MCCAUL,
BOROWSKI RACING ENGINES
–
I think there are generally two business models in our part of the engine building world. There are the types that will buy GM engines and dress them up with a power-adder or something like that, but they're still fundamentally GM engines. Our approach is different. We have the capability to buy raw blocks and heads, and with the CNC equipment, we build them up from there. That means we're able to offer engines with parts that are designed for the things that we're doing with them, down to the last bolt. 
Having control over how it's machined allows us to do different shapes, different sizes and different openings, and the buck stops here in terms of quality control. But it's not just about having control over production, it's also about control over the margins. Not having to give up a portion of that margin to the porter is a significant benefit. And in terms of production scheduling, the concept of having to wait for every little thing seems a bit scary to me.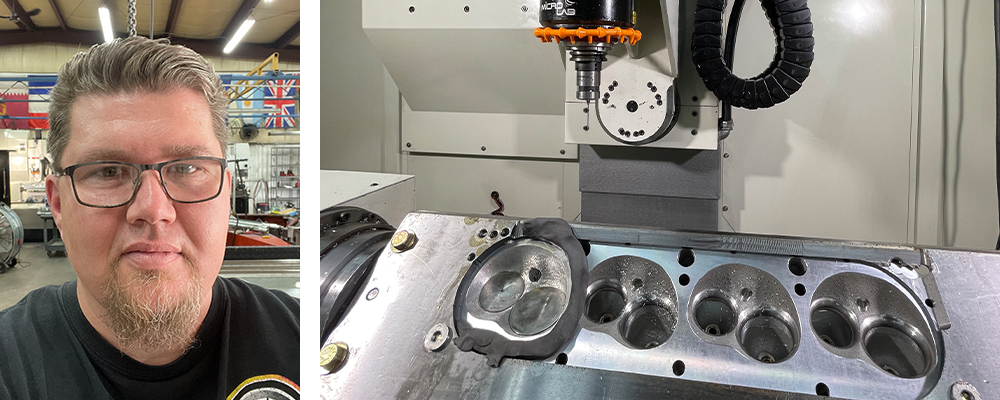 Moving everything in-house wasn't easy to do. When I came on in 2010, there were a lot of issues with the equipment and the quality of what we were producing. We basically shut down production for about five months while we got financing and purchased state-of-the-art equipment for things like block and rod machining. I also wanted to give the guys that were here the benefit of the doubt, so I told them that we were going to get new stuff and they would have to learn it. They were excited by the prospect, but within three months of getting the equipment, all of them were gone. I ended up hiring the Rottler sales and service guy to be my machinist—the guy who sold me the equipment. 
But that's also when our general approach changed. We decided to focus on things we felt we could do better than other people instead of being generalists who would take on any job that came in. In 2010, we had hundreds and hundreds of jobs come in, but we were doing a 10th of the revenue we're doing now. 
Sure, it would be nice to save the seven figures' worth of investment in CNC machining equipment that has allowed us to do this work in-house, but the issue is that there aren't really places that can do this work in the way that we want it done. In the past, we've had to rely on cylinder head companies for CNC work, and that's typically fine for what it is. But it's basically a situation where you either get the one with porting or the one without porting. That's kind of like asking someone if they like the white car or the black car. I've got a lot of ideas about stuff that could be in between.
OUTSOURCING ADVOCATE:
JR MITCHELL,
GMT RACING
–
Our business is focused on ground-up restoration, fabrication, repair and track services for vintage and historic race cars, everything from pre-war Alfa Romeos to Williams F1 cars. We try to specialize in the things that most other shops can't do and go from there. 
We do frame repair, wishbone fabrication and general maintenance in-house, but things like upholstery, paint and major bodywork are sent out. Certain suspension components are cast and machined outside of our shop as well. Over the years we've also made a bunch of different components that have been prototyped and CNC machined—lower bracketry for Swift S2s, crossmembers for Formula Atlantic cars, stuff like that. 
Given the scope of what we do, there's such a wide variety of parts for so many different cars that it would be really tough to do all of this in-house. From a quality control perspective, it also turned out to be a much better option for us to send these jobs out to a shop that does machining in large quantities every day so we can utilize their expertise. To do a production run with close tolerances is an exacting job, and we really need somebody with the proper machines and quality control measures in place. That way when we get the parts, they're as-ordered rather than just close enough.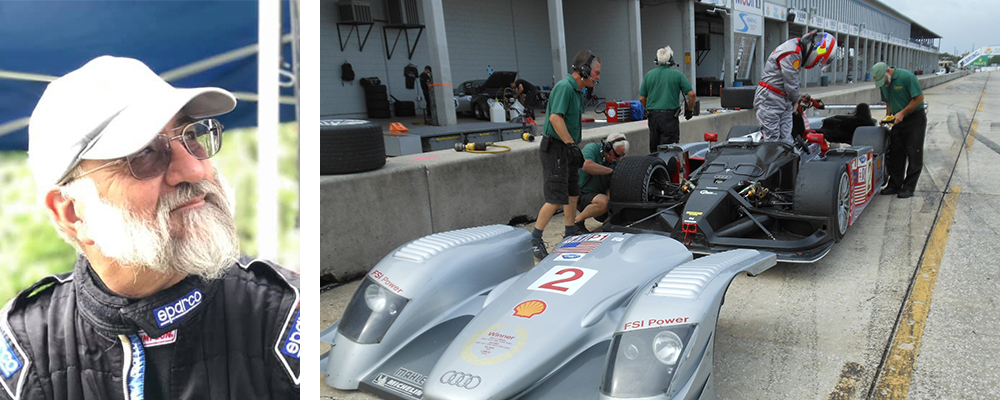 And the machines are still evolving so quickly. A machine that's 10 years old now is simply obsolete when it comes to tolerances, speed, consistency and even support. I have a guy who builds engines for us. He recently had a problem with his cylinder head machine, and the company wanted to just sell him a new one. These machines aren't cheap. 
There are some other interesting advantages to outsourcing, too. For instance, one of the companies that does services for us reached out because it needed some fabrication done for an automation machine it was working on. We were able to knock that out in a pretty short amount of time. The company was happy, and it was something different for us to do. 
It's important to partner up with companies that can be trusted, and sometimes that can require a bit of trial and error. It's fortunate for us that our CFO has a long history with local industry, so she knew the right folks to talk to. It's a similar story with the guy who manages our vintage and historic race parts stuff. He already knew a number of smaller shops with different specializations when he came on. We have three or four shops within about 10 miles of here that we use for a lot of short-run jobs, a situation where we need to get something water jetted, CNC machined or something similar. If we need, say, two dozen brackets, they'll knock them out for us quickly, and that allows us to concentrate on what we're good at. 
We have considered bringing more services in-house over the years, though. The main draw is priority: Sometimes you have to wait a little longer than you might like to get a part. But at this point, the process we're using is working for us. And if it ain't broke, don't fix it.