PRI EDUCATION: USE THE POWER OF GOOGLE TO AMPLIFY YOUR SHOP'S PRESENCE ONLINE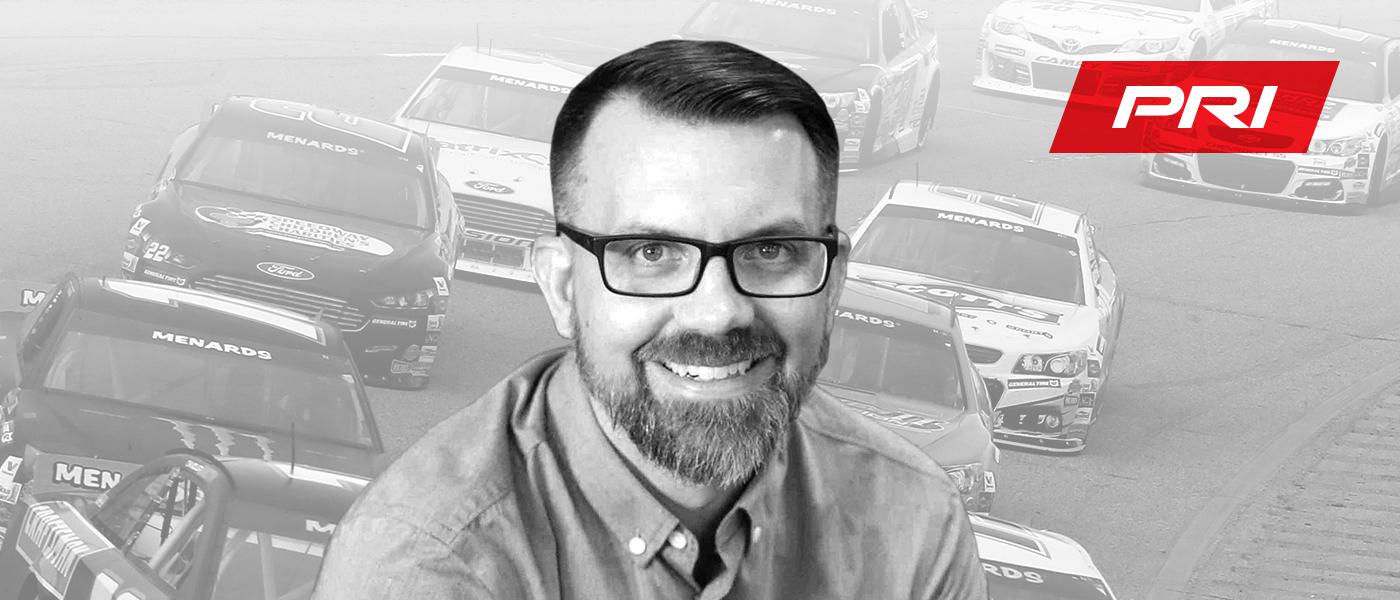 Let's face it: Today, we use Google for everything. It could be something as basic as directions to a restaurant, or more complex things like how to adapt a -8AN fuel line to 3/8-inch NPT pipe thread.
Gone are the days of Google being a search engine. We are now in the era of it being an answer engine.
The reason behind this is that consumers are programmed to go to Google to seek help. We pull out our phones and search for solutions to our problems, gain answers to our questions, and find the supplier closest to us that can help.
ONLINE FIRST
More than half (53% according to published reports) of people start their research process online, which means that more often than not, your customers are finding your business there. Whether you're a local chassis builder in the Midwest or a major eCommerce speed shop, typically we are introduced to brands online, and your website is frequently their first interaction.
Google alone has an immense amount of volume and potential traffic for your brand, but it's also a constantly moving target. Let's dig a little deeper.
Search engines have reach. In the last year, there were well over 2 trillion searches performed, according to SEOTribunal.com. The reason why 5.6 billion searches occur online every day is trust. With Google being the leading referral source of traffic to your website—in many cases far surpassing that of social media channels like Facebook and Instagram—focusing attention on your SEO (Search Engine Optimization) efforts and how customers are searching for the products you sell can be key when looking for growth opportunities.
As customers become better educated about products or how to seek out answers, for brands it becomes increasingly important to focus efforts on not only what it is customers might be looking for, but work to understand why.
Don't make assumptions. While hardcore enthusiasts and racers alike typically will know the brand or specific product needed, that's not always the case, especially with younger generations.
It's also not uncommon for parts to be used in unconventional ways across motorsports, and nowadays brands need to be conscious of where their products are being used. Having a solid understanding of these use cases can shed some light on subjects that you might not be thinking of, or content that doesn't exist on your site.
Instead of placing every SKU under the typical products, services, and brands you offer, consider those use cases and start to provide further details to your customers. If you specialize in sprint cars, an easy step toward defining the use cases is a simple breakdown on your site by where it's located on the race car. Chassis parts, steering and suspension, body and fiberglass, fuel delivery, engine and transmission—again, the potential use case that someone who doesn't know the brand, but knows where the part is to be used, could be helpful to both your customers and search engines.
Keep in mind that you do not want to lose focus of what you need your site to be relevant for, and that you're catering to both the customer that knows exactly what they want, down to the part number, as well as the customer that only knows what the latest copy of the rulebook is telling them they must follow for their sanctioning body. Meaning, it's recommended that your website be laid out in a fashion that speaks high-level on what you do, then can deep dive into the nitty gritty for those individuals who need the technical specifications. 
Consider the growth of eCommerce. If sales of performance parts hadn't been growing up to 2020, certainly a global pandemic is just what the industry suppliers needed to push online sales over the edge. While I'm a big promoter of supporting your local shop, sometimes we simply order online from who has it in stock. I'm not the only one. According to Statista, from 2016 to 2019, the number of digital shoppers who actively shop online has grown by 21 million, up to 230 million people in the US alone.
The major catalogers were early adopters of selling online and have it dialed in. Here in the Midwest, I'm within two-days ground shipping from most major motorsports retailers.
Manufacturers make a push for direct sales. The selling of parts and accessories in the motorsports industry is built on layers. From warehouse to distribution to retailer. If you're a manufacturer looking at your bottom line of the past couple of years and an increasingly competitive landscape, selling direct to the end user has probably crossed your mind a time or two. The biggest reason is not based on price; in fact, most manufacturers are selling well above their distribution channels. It's competition, and availability, combined with trust of the manufacturer. 
Consider a customer who does all the up-front research, understanding that what they want to achieve is going to be handled properly by your brand's product. You've done your job developing the type of content that helps answer their "why" questions and lands them on your site, so why send them off to a site to only comparison-shop your brand's product against the competition?
Instead, keep them engaged with your brand and the product(s) they're set on buying. Oftentimes, customers trust buying from the manufacturer and see a higher value in doing so versus buying from someone else.
Amazon isn't king in motorsports...yet. In the world of specialty motorsports parts suppliers, Amazon is yet to be the trusted source for many. For those who have been in the industry long enough though, you know those tables are turning and we mustn't lose sight of the power Amazon has in its distribution. Be relentless—keep producing good content and updating your sites and depth of knowledge-sharing. Remember that here in the Midwest, three major suppliers of speed goods are within standard two-day freight to my doorstep. This makes those brands go toe-to-toe with Amazon, and their level of expertise far exceeds that of the tech-based warehouse.
Focus on amplifying your level of expertise and authority in your space, just like you would on and off the track. When it comes to the parts you sell or manufacture, or the brands you represent, be the leader in sharing knowledge around them.
Just as the person behind the wheel or turning a wrench on the crew comes to trust you to come through, so do search engines. And Google in particular pays attention to not only what people are searching for, but more importantly how they're interacting with your brand and trusting your company enough to do business with it.
Jason Dodge is the founder and chief strategist at search marketing firm BlackTruck Media + Marketing. With 17 years of experience across multiple industries, Dodge is a regular contributor to trade publications and speaks throughout the US on the subject of human-centered search engine optimization.