Newly Appointed: Vic Wood
Image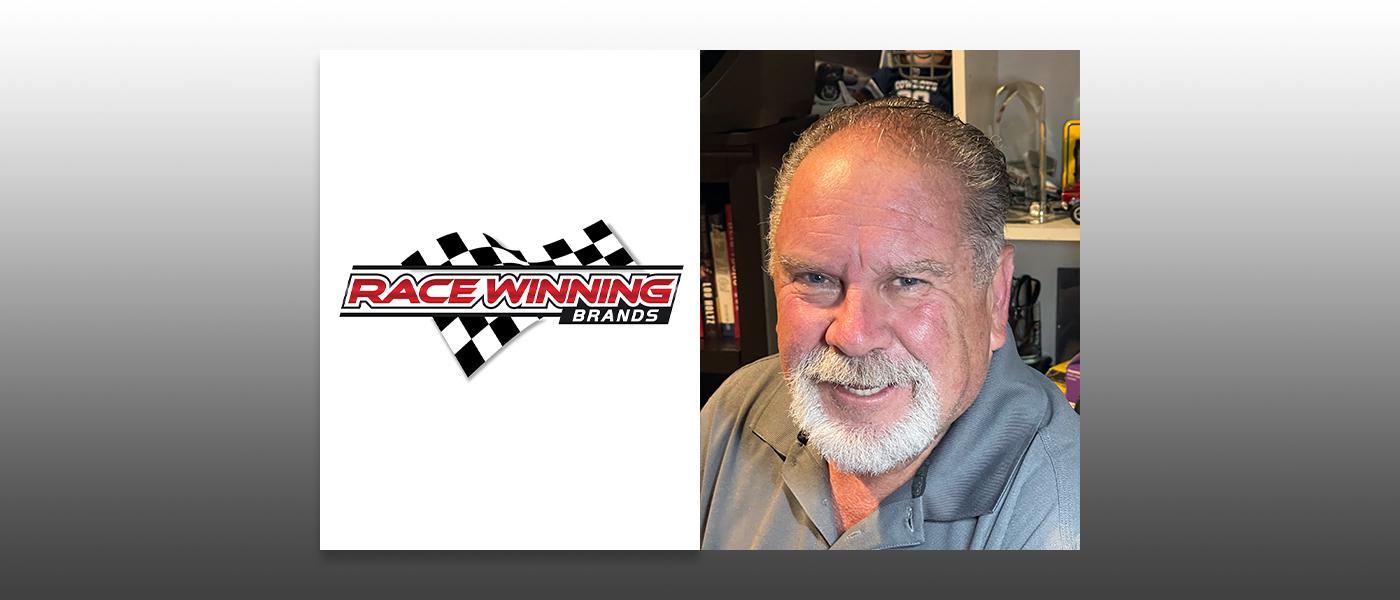 A familiar face in NHRA and World of Outlaws pits, Vic Wood brings decades of experience to Midwest builders in his new role with Race Winning Brands.
As the new regional tech support manager serving Race Winning Brands' Midwest accounts, Vic Wood is spending plenty of time on the road visiting engine builders, performance shops and distributors. When PRI caught up with Wood, he was driving to his next appointment "in the middle of the cornfields" in Missouri.
Wood's background makes him an ideal fit for this role. Before leaving his native Australia for the US 20 years ago, he was a drag racer and dirt oval competitor in midgets. His 40-plus years in the automotive aftermarket include stints with Hedman Hedders, Aeromotive, McLeod Industries and Weld Wheels, as well as roles with SEMA and its Industry Councils, including MPMC Chairman. The NHRA, SEMA and MPMC have recognized Wood for his work. 
Talking with PRI, Wood shared his thoughts on the importance of face-to-face meetings in marketing performance parts today.
PRI: What are you most looking forward to in this new role at Race Winning Brands? 
Wood: Meeting the customers and learning the challenges they face. 
PRI: Describe this new role and why it's important to the racing industry.
Wood: It's great to have a website with all your products, but it's another thing for the end user to really understand what a product does and how it can be used for different applications. We constantly see that customers have information overload. For example, many parts these days have new high-performance coatings that can extend their reliability and performance. I need to get into their workplace and understand what they're doing, to see if we have product that can help or can we develop a product to specifically address their particular need. 
PRI: How does your racing and business background help to serve the businesses and race teams you visit?
Wood: My background gives people some level of confidence in my understanding of the products and the processes engine builders go through to achieve their goals. It gives them confidence that the person they're talking to has some knowledge of the challenges they're trying to meet.
PRI: In an age of increasingly digital interaction, why is the face-to-face interaction you will provide to racing businesses and customers so valuable?
Wood: A lot of this work is now done in email or other remote communications, but I still have a lot of faith in face-to-face meetings. It's a little old-fashioned, but I can really learn about a business by spending time there. 
PRI: What does personal interaction offer that digital can't match?
Wood: I see many cases where people know our brand names but are not aware of all the products we offer. It's also good to see what products they are using and trying to expose them to ours. 
PRI: What do you see as the biggest challenges ahead of you?
Wood: It can be a challenge to get someone to try something new. It's human nature that if something has always worked for you in the past, then you might not want to change. 
PRI: What are your top strategic goals for the next 12 months?
Wood: I want to physically visit as many customers in my territory as I possibly can. I want to establish new relationships and maintain relationships established by previous people. A lot of what I do is simply building relationships.
PRI: What's your most gratifying professional accomplishment?
Wood: I would say being accepted by crew chiefs in NHRA and World of Outlaws racing. It takes a lot to win their trust. I have a great relationship with Joe Gaerte [in World of Outlaws]. His father, Earl, was one of the great sprint car engine builders. My friendship with the Gaerte family is something I'm proud of.
PRI: Who has been the biggest influence in either your professional or personal life, and why?
Wood: I have a great relationship with former SEMA President Chuck Blum. He had a lot of faith in me to enable me to come from Australia to work for SEMA. Both Chuck and former NHRA and SFI Vice President Carl Olson significantly influenced my career.
PRI: Who inspires you, and why?
Wood: Mike Stewart, a very well-known engine builder in Australia, took me under his wing when I was in my late teens. He taught me a lot and remains probably the best friend I've ever had. We maintain our friendship to this day. If I've ever made someone proud, I'd want it to be Mike, because of everything he did for me, sometimes without even knowing it.
Over the past five years I have enjoyed a great friendship with Don Schumacher. I hold his friendship and counsel in very high regard. In the early days traveling from Australia to attend SEMA and PRI, I received great advice and oversight from SEMA Hall Of Fame member Dennis Holding and my great mates Rick Rollins and Ron Funfar. Most importantly, my beautiful wife Arlene (herself a former 30-year employee of SEMA) who has been my "rock" over the past 25 years and still inspires me every day.
PRI: What is a recent or past mistake you've learned from?
Wood: There have been times in my life where I allowed myself to drift when I would have been better served staying focused on one thing. So, something I've learned over the years is to stay focused on what you're good at. Don't take a side road.
VIC WOOD
–
Title:
Regional Tech Support Manager
Organization:
Race Winning Brands
Hometown:
Overland Park, Kansas
Fast Fact:
Wood once drove a 245-mph roadster at Bonneville. Today, he enjoys his self-built 1964 Chevy C10 pickup, powered by a supercharged 410-cubic-inch Dart Machinery-equipped engine.