Image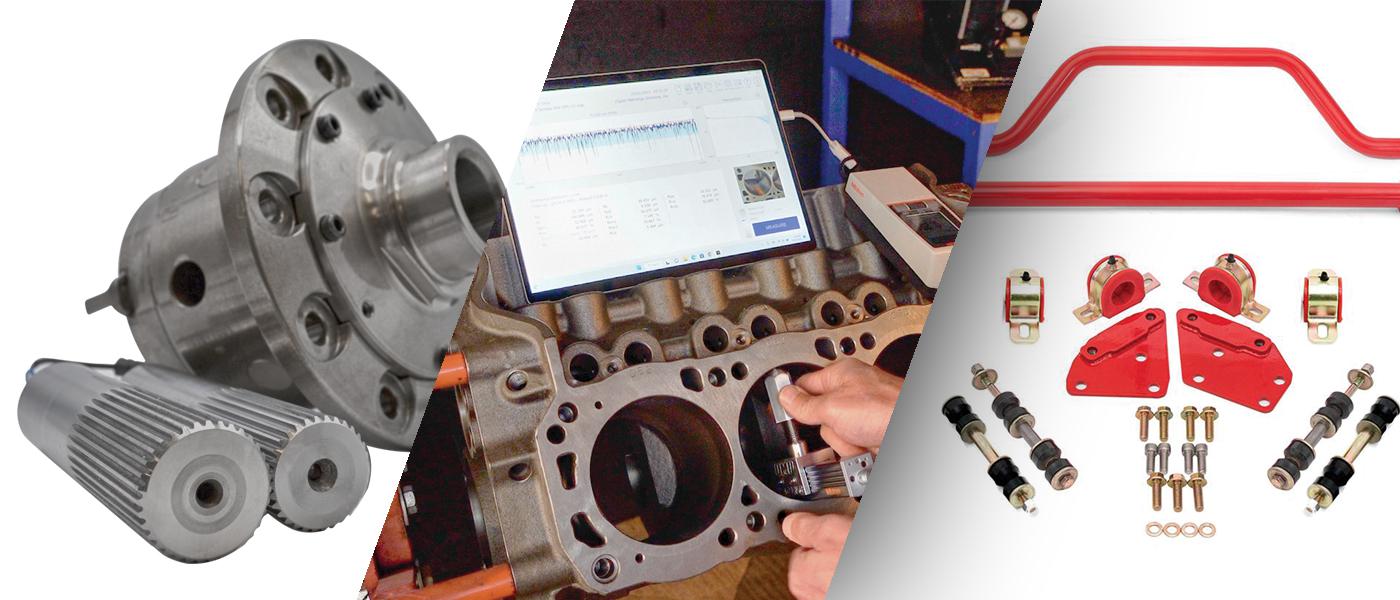 Hundreds of new product announcements cross the desks of PRI editors each month. Following are our top picks for August.
SJ-210 Upgrade Kit
Total Seal
totalseal.com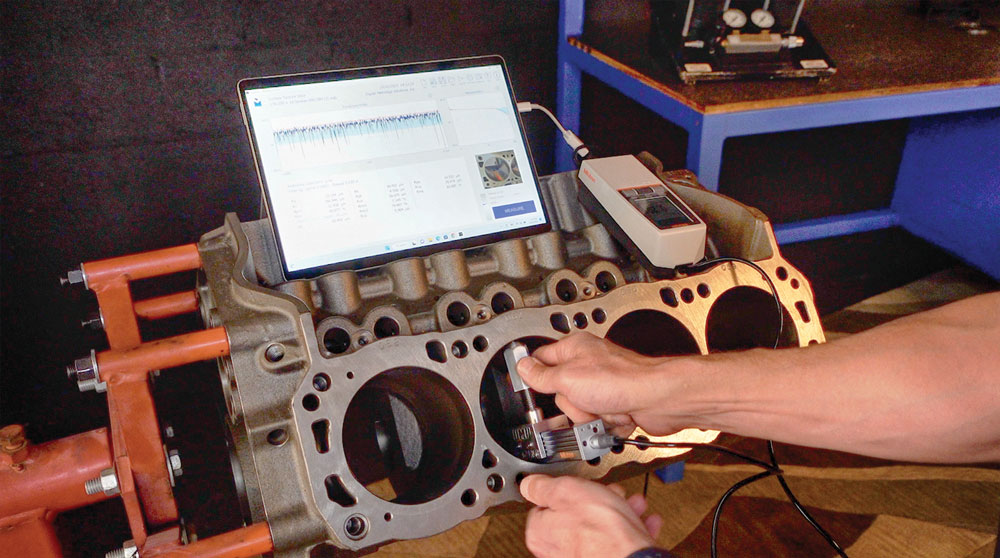 Total Seal, based in Phoenix, Arizona, has developed an upgrade for the Mitutoyo SJ-210 profilometer that provides full functionality to precisely map the surface finish of any cylinder bore. The kit includes a USB microscope, TraceBoss software, HatchView software, a laptop with pre-installed software, reference scans and a resource library. The complete kit gives the user more information and also makes it easier to find information.
"The combination of visual information and numerical data gives engine builders more insight into what their honing process is creating, which varies from engine to engine because of the differences in block/sleeve hardness," said Lake Speed Jr. "The upgrade kit makes it easier to manage that data. Each scan can be saved with the touch of a button—no more writing down numbers. In fact, the surface finish measurement files can be emailed to anyone else with the upgrade kit so that they can see your data, which makes collaboration much easier."
Basically, the upgrade kit provides both surface finish and cross-hatch measurements. "Making surface finish measurements visual instead of numerical just makes it easier," added Speed. "Surface finish makes a huge difference in terms of horsepower and durability, so it needed to be easier, not harder, to measure." —Mike Magda
ELocker Differential for 35-spline Axles
Eaton Vehicle Group
eaton.com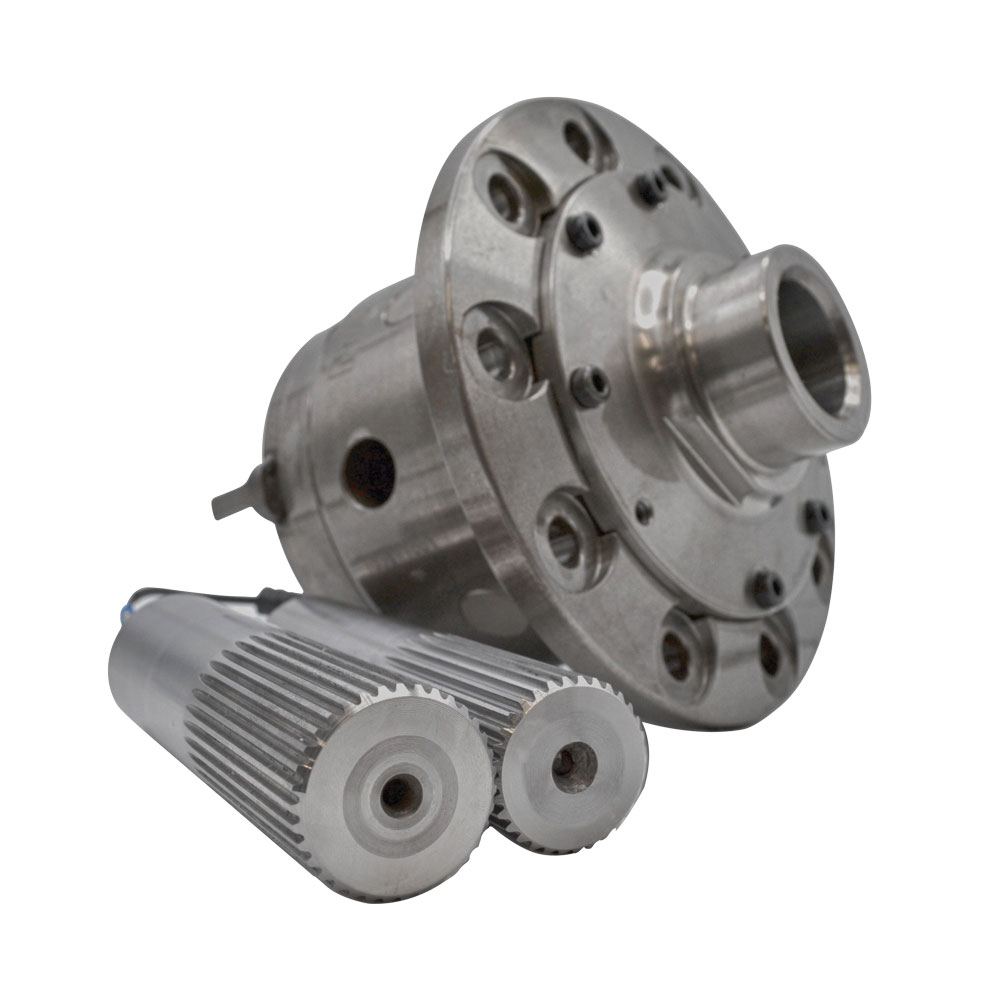 A new Eaton ELocker differential is now compatible with 35-spline axles found on the 2018 and newer Jeep Wrangler JL as well as the 2020 and up Jeep Gladiator JT.
"The new 35-spline Eaton ELocker has proven to be reliable and have quick engagement under harsh conditions," said GenRight founder and King of the Hammers (KOH) veteran Tony Pellegrino. "As a KOH competitor, I like the simplicity of an electronic locker over an air locker, so the Eaton ELocker is a great choice."
The ELocker is designed for hardcore off-road users and will work with upgraded aftermarket axles that are necessary for extreme use. With electronic locking, drivers have full control over the traction choices.
Featuring net-forged gears for extra strength, the ELocker sends all available torque equally to both wheels on the axle by simply pressing a dash switch. When on-road drivability and fuel economy are needed, the ELocker returns to an open differential. The ELocker is available for both front and rear applications.
This new 35-spline ELocker and other differentials in Eaton's aftermarket portfolio (such as the Detroit Truetrac) can be easily installed with one of Eaton's Master Differential Install Kits. Each kit contains all the components needed to properly install an Eaton differential and/or replace a ring and pinion. —Mike Magda
FOD-Razor MotoSweep Track-sweeping System
FOD Control Corp.
fodcontrol.com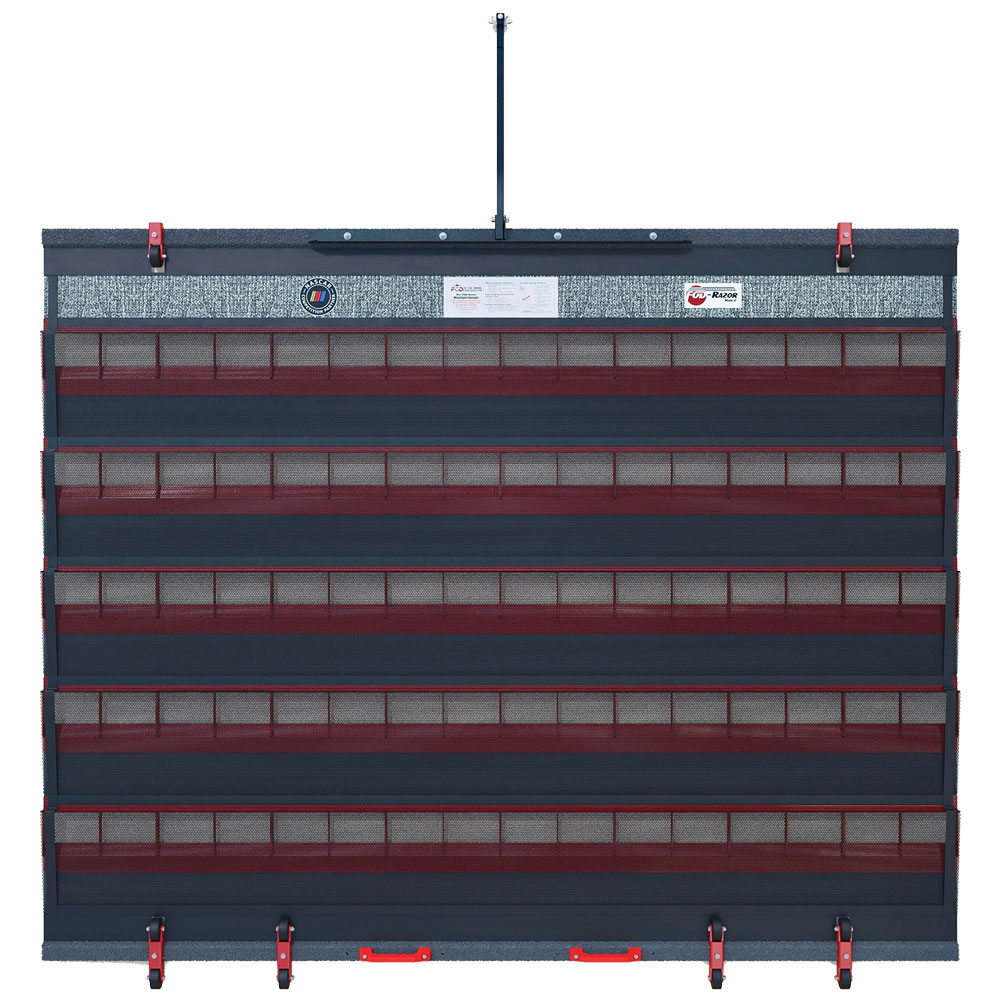 Track owners with an asphalt racing surface can save time and money removing debris with the FOD-Razor MotoSweep motorsport sweeping system.
The friction sweeper is engineered with a series of narrow panels that are covered with nylon brushes. When towed behind a truck, this action pulls the debris under the panels and into durable thermoplastic scoops. There is a mesh cover over the scoops that traps the debris, which is later deposited for disposal.
"The FOD Control Corporation has been providing sweeping solutions to military and civilian airports for more than 40 years," said Pete MacGregor, of the Garland, Texas-based company. "The MotoSweep is the culmination of more than 20 years' experience with high-speed friction sweeping technology in those environments."
FOD said there is a 95–98% capture rate in a single pass with the Razor, and it's most efficient with small debris such as sand, safety wire, hardware, and pavement chunks. It is not designed for "bouncing" objects, such as soda cans.
A single Razor can cover just over a million square feet an hour when towed at 25 mph. The capacity can be doubled or even tripled with multiple Razors pulled behind a single truck. A typical Razor weighs around 60 pounds and can be rolled up for easy transportation and storage.
"These sweepers also do an amazing job with the collection of lug nuts on pit roads," added MacGregor. —Mike Magda
F/R Sway-bar Kit for Third-Gen GM F-body
BMR Suspension
bmrsuspension.com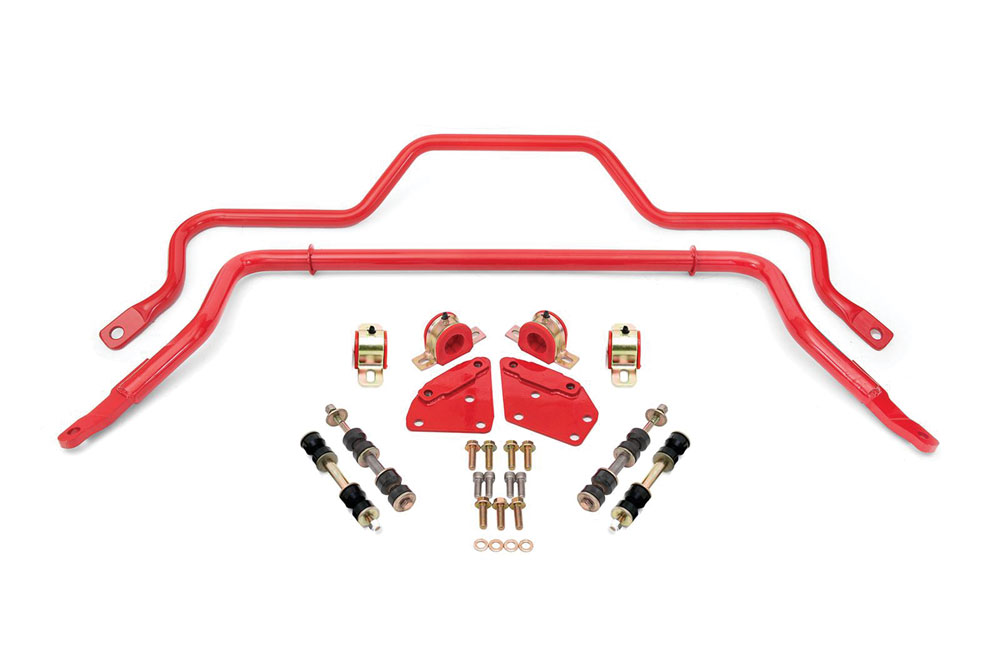 Designed to improve vehicle handling for competition purposes, this non-adjustable front/rear sway-bar kit from BMR Suspension in Seffner, Florida, for 1982–1992 third generation GM F-body vehicles will reduce body roll and increase cornering ability.
"This product is aimed at grassroots racers who want a bolt-on installation product that will maximize on-track performance," said Kyle Briese. "So far all the feedback we have gotten from these parts has been positive all the way from the customers daily driving the car to the customers really pushing their cars in racing applications."
Manufactured from heavy-duty 35-mm (front) and 25-mm (rear) DOM steel tubing, the bars are cold formed to better resist torsional fatigue and retain their memory longer than hot-formed bars. The bars are also CNC-formed to exact manufacturing tolerances, and thrust washers are welded to the front bar to prevent lateral movement.
"The large increase in sway-bar diameter combined with a lightweight hollow tube design allows for drastic changes in suspension stiffness without a huge increase in overall weight," added Briese.
The sway bars attach to the F-body chassis with low-deflection, 88-durometer polyurethane bushings. Tests indicate that the front sway bar provides a 129% increase in rate, while the rear bar provides a 149% increase. The bars are available in black hammertone or red powdercoat. Installation time is two to three hours. —Mike Magda