Newly Appointed: Kevin McDaniel
Image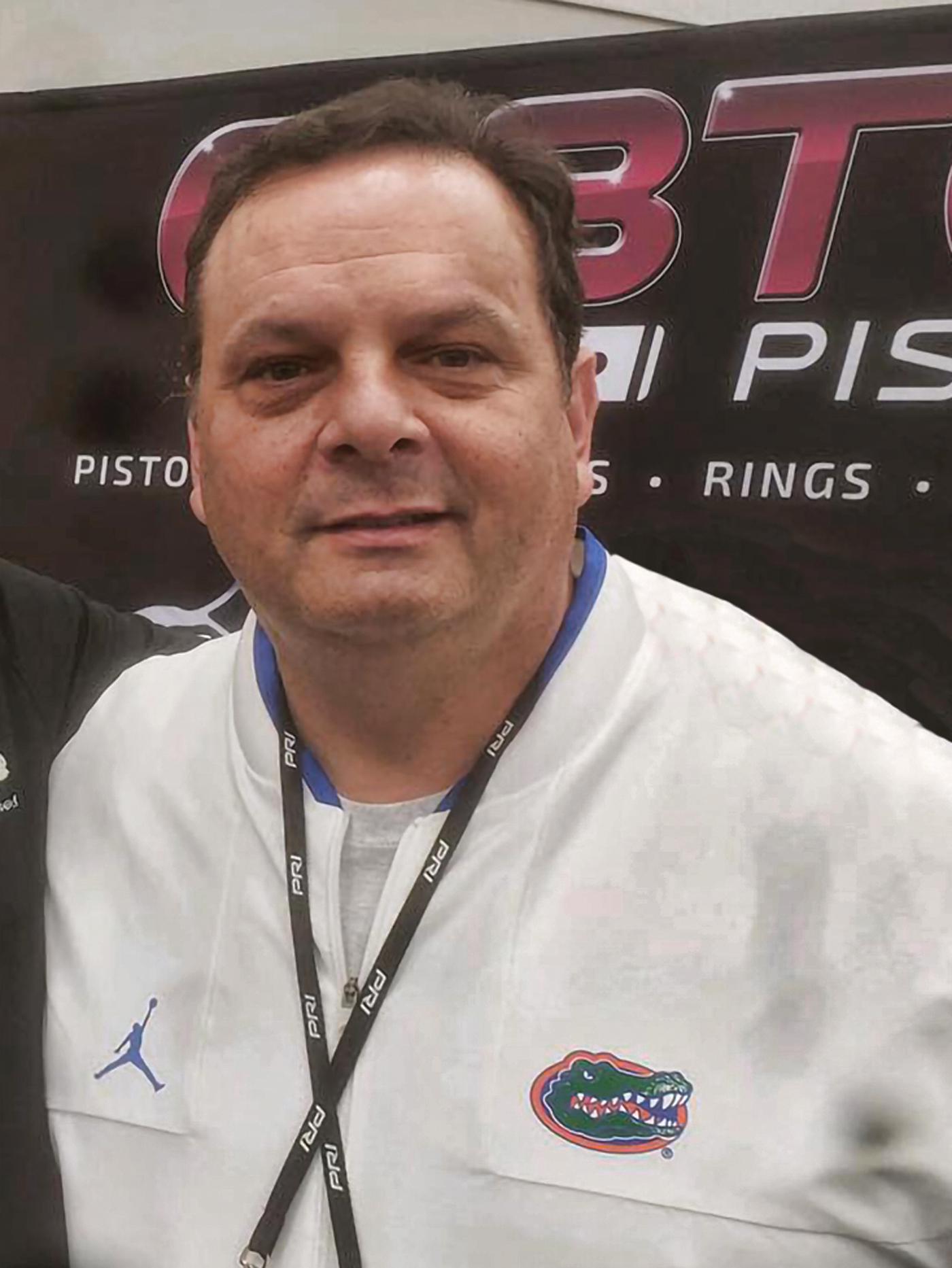 Relying on their expertise in one of the most competitive business segments, the McDaniel family is applying the tenacity learned from the grocery industry to reviving a drag strip on Florida's Panhandle.
Food and grocery industry veterans Kevin and Cody McDaniel saw an opportunity in reviving a Florida track with a large investment. Their business relationships have already paid off in a big way.
Taking a different direction for this month's Newly Appointed column, PRI spoke with Kevin McDaniel, who with his wife Tonya and brother Cody purchased the former Powerhouse Dragway in Fountain, Florida, in the state's Panhandle, in 2021. Renamed North Florida Motorplex, the track reopened in March of this year with a new racing surface, lighting, timing system and tower, bleachers, and a host of other upgrades.
The McDaniels own a chain of Piggly Wiggly Food for Less stores and used their food industry experience and contacts to attract sponsors and develop new payout and prize structures. North Florida Motorplex is now an IHRA member track. The main eighth-mile is called Thunderstruck Dragstrip, and a dirt drag strip is in the works.
McDaniel recently discussed the track's renovations, new race events, sponsorship and prize programs, and spectator-focused upgrades.
PRI: What changes have been completed at the track?
McDaniel: We tore down and replaced the old tower, concession stations, and bleachers. We hired Charles Jordan's Bleacher Builders. He buys and refurbishes aluminum bleachers from other tracks. The metal structures in ours came from Daytona International Speedway. Kurt Johnson's Total Venue Concepts spent two weeks grinding, profiling, and resurfacing the track. Many racers have complimented it, saying how flat it is. We installed a new Accutime timing system and concrete barriers.
PRI: What are the biggest changes made to attract spectators and improve their experience?
McDaniel: We've added covered VIP decks that have bars at both ends, big-screen TVs, and food available. People can come out to enjoy the racing, stay out of the sun, and keep up with the weekend's ball games. We've added another 1,500 general admission seats and also tailgating spots, which have been popular.
We're building a great bracket program, but bracket racing alone doesn't bring in spectators. So in addition, we're going to have five to six key events a year, like Night of Fire [nitro cars], Street Outlaws, and Pro Mod cars. We're hosting a JJ's Arm Drop event and Carolina No Time nights.
PRI: Tell us about the biggest changes made to improve the experience for racers.
McDaniel: We've added utilities in about 75 spots in the pit area for racers to buy water and electricity for their RVs and equipment. We're now selling VP Racing Fuel and Hoosier tires at the track. We're building up our Monster Energy Championship Bracket Racing Series, and I think it's really going to explode next year. We're paying out $60,000 this year and already have sponsors returning for next year. Our new Firecracker 128 bracket race in July has 100% payback.
PRI: How has your food industry involvement benefited management of the track?
McDaniel: I went to that market for sponsorships to give our vendors return on investment. They responded in a big way. In the new concession stand, everything we're selling is from a sponsor. Jambalaya Girl has been one of our best-selling items. We have that in our stores. We have a great relationship with Coke. The Coke platform includes Monster Energy, Coca-Cola, Body Armor, and Powerade. We have sponsorships from all four. I know other track owners don't have this advantage, but we're using every advantage we can.
We're in one of the most competitive businesses in the world—groceries. We're up against Amazon and big box stores. You have to make yourself a little different to stand out. That's what we're also trying to do with the track.
PRI: What are some new sponsorship programs?
McDaniel: In addition to the payouts, we came up with the Coca-Cola Redline Club. For $75, racers are eligible for cash prizes and other giveaways over the season. The members' cars will all have a decal for Coca-Cola Redline Club, so that's advertising for Coke.
Sponsors have put up nearly $40,000 in prizes. Sunset Luxury Properties put up a week's vacation at a luxury beach house in Panama City, Florida, valued at $13,000. Any club member that races on a Saturday is entered in a drawing for that at the end of the season.
As other examples, Jambalaya Girl is giving away a year's supply of its mix and $5,000 cash, which we'll disburse in smaller amounts. Lincoln Electric is giving away a welder, and Hoosier is giving away sets of slicks to the five racers who have the most visits to the track. We have about 85 cars in so far, even Pro Mod guys. They jumped on a deal from Coke that pays $1,000 to whoever breaks the track record and holds it for the night.
PRI: Which attributes of your grocery business success would you say could be directly applied to improving North Florida Motorplex?
McDaniel: I would say customer service and building relationships. We strive for great customer service in our stores. We have great connections and relationships with our vendor community and manufacturers in the food industry.
PRI: What are some of the most important challenges facing race tracks today? How will you address that with North Florida Motorplex?
McDaniel: Our biggest challenges are supply chain and the price of fuel affecting affordability of drag racing. We may expand weekend races to three days to reduce the number of trips racers have to make to the track, to help reduce their costs.
PRI: What are some areas where tracks can do a better job?
McDaniel: I would say focusing on making the track an outing for families, not just catering to race fans. Big race fans might sit in the Florida sun to watch racing all day, but not everybody wants to do that. You have to offer something else that's fun, too. We have 12-and-under free every day. We're considering adding a game room.
PRI: What does success look like for you?
McDaniel: Racers are a bit like grocery customers—creatures of habit. You have to break that habit to get them to come out and try you. When we're able to bring in a lot of good racing talent once a month, get the bracket program to where we have 150 cars consistently, and get attendance up consistently, that would be success. 
Kevin McDaniel
Title:
Co-Owner
Organization:
North Florida Motorplex
Hometown:
Grand Ridge, Florida
Fast Fact:
Kevin McDaniel, 56, fondly recalls his own bracket racing at this same track in the 1990s and early 2000s.