Make The Case: TRACK vs. TEAM Sponsorship
Image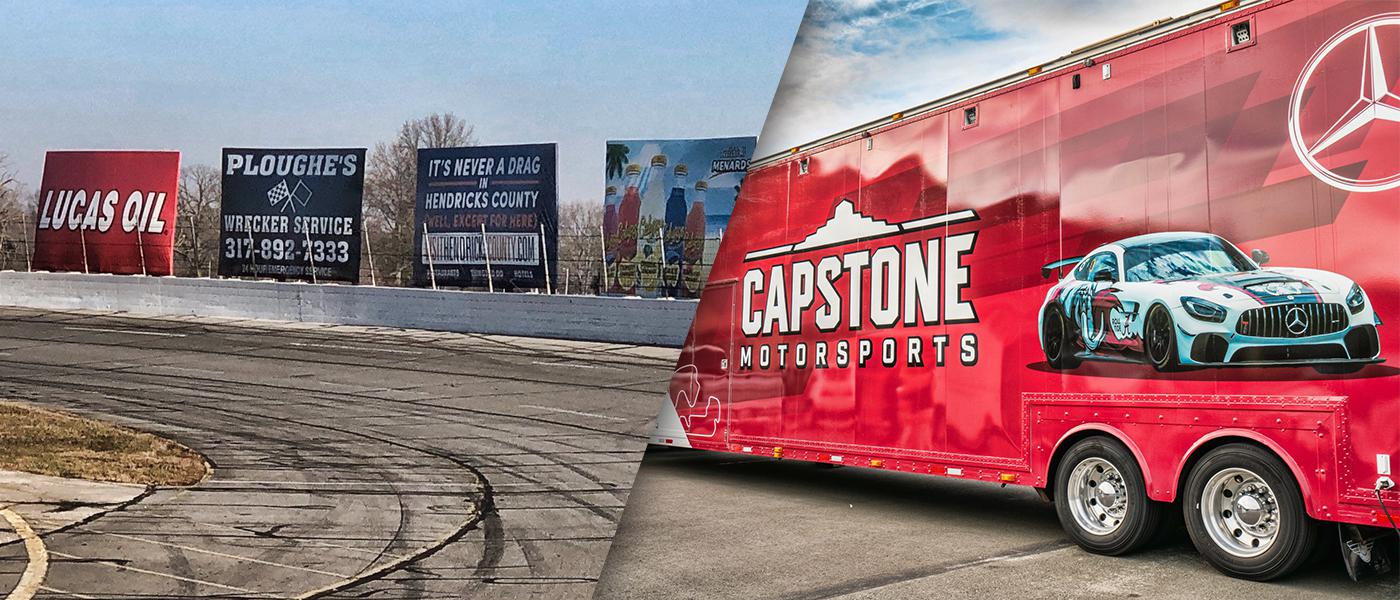 From grassroots circle track racing to top-tier open wheel competition, sponsorships remain a key component in the overall health of motorsports. Businesses that are looking to enter the fray have some different ways to approach sponsorships, and in this month's column, our advocates discuss the benefits and best practices, as well as the potential pitfalls that may be encountered when entering into different types of agreements.
TRACK SPONSORSHIP ADVOCATE:
KASEY COLER,
NATIONAL HOT ROD ASSOCIATION (NHRA)
–
With a facility like Lucas Oil Raceway, we have a number of different ways that we can work with sponsors to help market their businesses. For instance, they can sponsor specific classes of cars. Being able to put their name on that category provides reinforcement through association.
There's signage—everything from billboards to painted walls—and sometimes there's the footprint in vending if they want to be able to reach the customers on that level. And then you've got the hospitality side of it; being able to carve off areas of the facility where they can host their events in a nice location is a big benefit. 
Another element is data sharing. We provide data to key partners as it relates to our customers and our participants. That data helps those businesses to better their relationships and connectivity with other potential partners out there. We like to think of it as a warm introduction, and it provides these businesses with some insight about where there might be common interests.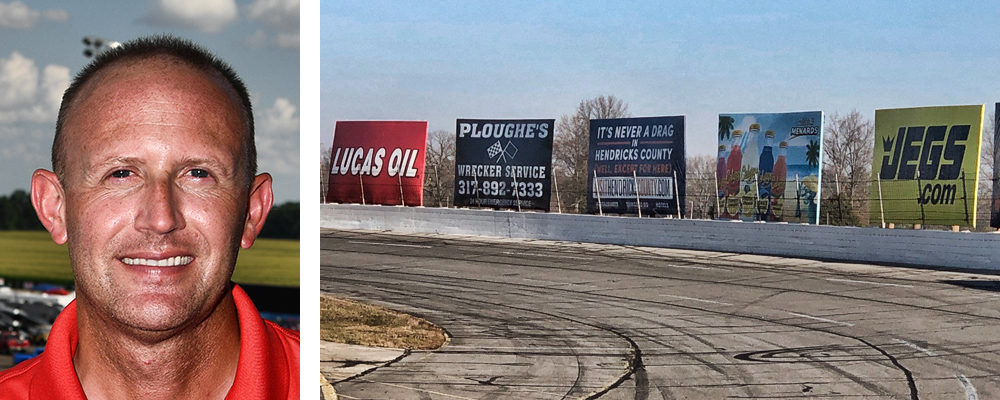 When we're looking to partner with certain companies, we know that there are key categories where we can show a true return on investment. So that's something where we might say something like, "These customers are consuming these products day in and day out—either on-site, or in their everyday lives." 
And that could be anything from motorhomes and race trailers to pizza. On the drag racing side of things, the folks that come out here are often here for a weekend rather than a day. This becomes their campground. So, as those racers and their families are making their meal decisions, we know that there's a likelihood that they're going to be consuming certain foods. A lot of pizza delivery comes through here, so we know we want to align ourselves in that category. 
But when it comes to expectations, what we find is that brand visibility is often secondary for these companies. There are occasionally new companies that need to get their name out there to the fans and the racers, but with so many different media available these days, it's more about reinforcement than recognition. For most of these businesses, it's not the first time that people are seeing the brands. So what we provide is a welcoming environment of potential customers to them, which they can then connect with to help build their business. 
Going into an agreement, I think it's important for track promoters to first do an audit of their own business to see what they're consuming and where their biggest expenses are. Those are probably the first conversations to have because you have a business interest there to start with. And from there, your paddock or your pit area is probably your best friend when it comes to figuring out how to make sure that people want to keep your facility, and the sports that they're participating in, thriving. Going to the general community after that in order to tell your story is often more effective. 
But in order to have a successful agreement, the sponsors also need to have a clear vision of what their key objectives are—be it brand awareness, general return on investment in dollars, or something else. That not only helps the sponsor set defined goals, it helps that race track understand how to put together a program that incorporates various assets and events that hone in on those objectives. If someone can provide that vision of what success looks like and can say, "If we hit these metrics, we feel like we'll be in a good spot," then you can develop your game plan from there. 
TEAM SPONSORSHIP ADVOCATE:
JOHN ALLEN,
CAPSTONE MOTORSPORTS
–
When a company sponsors a driver or a team, they inherit the story, the personality, and the mission statement behind them. Capstone Motorsports is about a lot more than just burning fossils and going fast. For instance, because I am a distinguished engineering fellow from the University of Alabama, when someone sponsors me, they get access to [University of Alabama's head football coach] Nick Saban and the greater University of Alabama sports empire that comes with that, which has a massive worldwide following. 
There are also the benefits that come with the racing series that the team competes in. With the Pirelli GT4 America Series, our races are broadcast on television and streamed live, and they're available for replay via YouTube and other online media at any time later on. Once a race happens and our sponsors get promoted during the race and in interviews, all of that dialogue is recorded forever—it never goes away. Someone who watches those races five years from now will see those promotions. 
There's also the promotion that's provided on the fire suits, the race car, and the car hauler as well. Fans see that promotion on the highway, at the track, on television, and when streaming the events on the Internet, so there's a lot of opportunity for these businesses to get exposure. 
Sponsors also get to come to the races, and that provides other important benefits. Beyond getting to hang out in the paddock and finding out what the crew is doing to make the car fast, there's a massive amount of business-to-business opportunity to be had there; and of course they have access to the hospitality areas at the race tracks.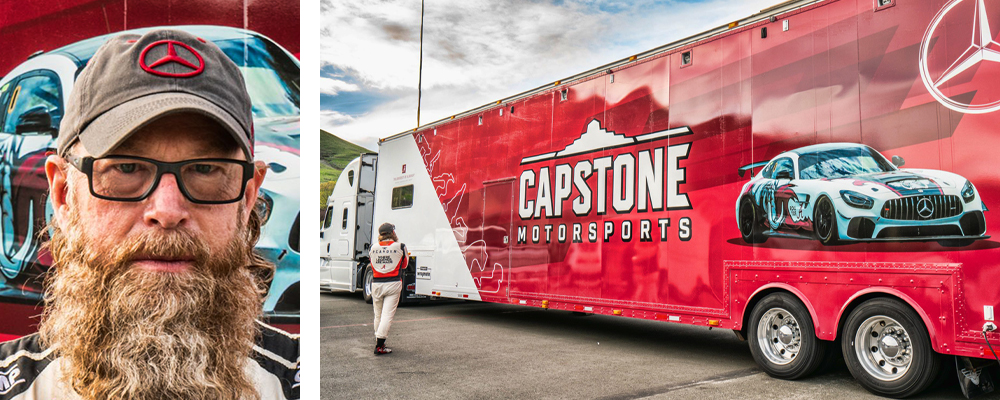 When approaching a business for a sponsorship, I think it's crucial for racers and teams to do their homework ahead of time and make sure that the prospects they're approaching are appropriate for their racing program. Winning races is obviously important to the value of the agreement for any sponsor, but the team or driver should also have an audience that connects with the sponsor's audience on some level. Scale is important as well. If you're racing in a grassroots series, you probably shouldn't go after Coca-Cola. Teams should be looking for brands that are operating at the same level that they are, and they should have some understanding of how those brands are marketing themselves. 
And on the other side of the table, businesses that are looking to establish successful sponsorship agreements with racers need to do their research as well. Teams that are flying under the radar a bit may offer a story to tell, and the unique characteristics of a team or driver can provide new marketing opportunities that these businesses might not be able to engage with otherwise.