Image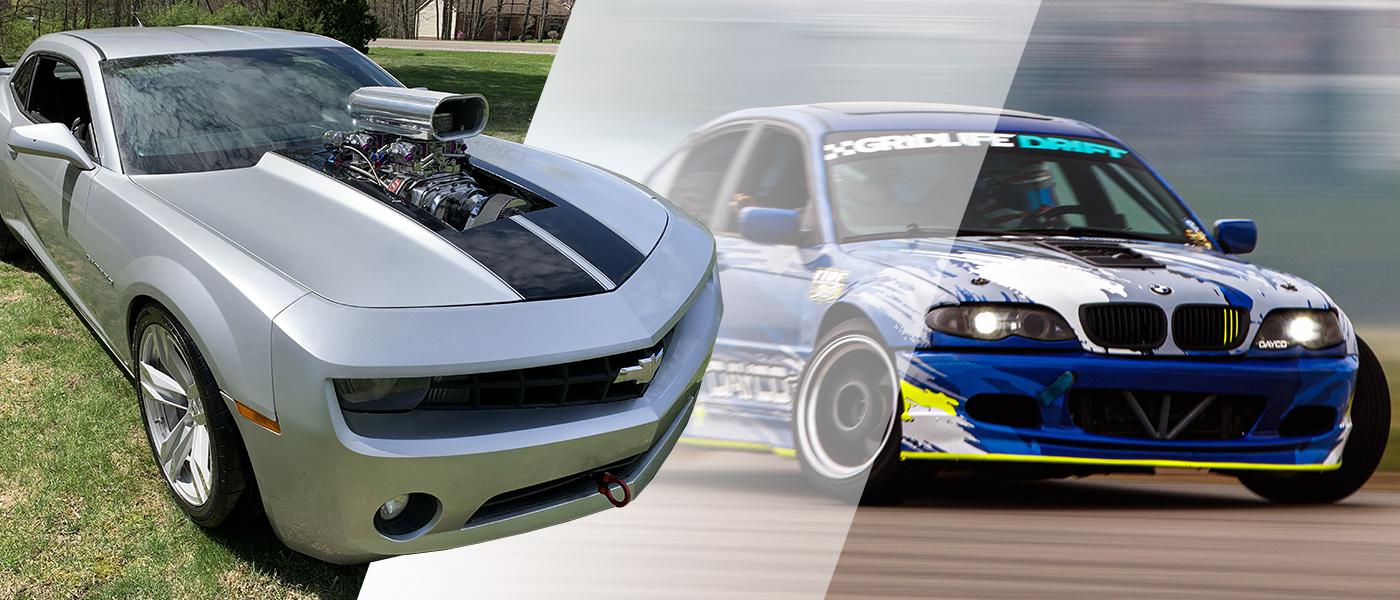 Resourcefulness is the theme of this month's Featured Vehicles with a Camaro built for Drag Week in a one-car garage while a one-of-a-kind build combines Ford power with a BMW chassis.
2002 BMW 325i
Chad Anderson  |  Westland, Michigan
Race Series/Class: GRIDLIFE, Lake Erie Pro-Am Series, Riverside Drift Series, Drift Indy
Engine: 5.0L Gen 2 Coyote (factory long block with upgrades including supercharger, billet oil pump gears, and gapped piston rings)
Car: Built and fabricated by Chad Anderson
Features: Silver's North America two-way coilovers, Wisefab angle kit, Formula Drift spec roll cage, full S550 Mustang interior swap, Konig Countergram wheels, Big Duck Club widebody, Seems Legit Garage axles, Ford 8.8 differential
Facts: Anderson's background is in engineering, which puts his skills and creativity to the test to create all the necessary one-off components for this one-of-a-kind build. "This car is extremely special, blending a modern Ford powerplant with a BMW chassis," Anderson explained.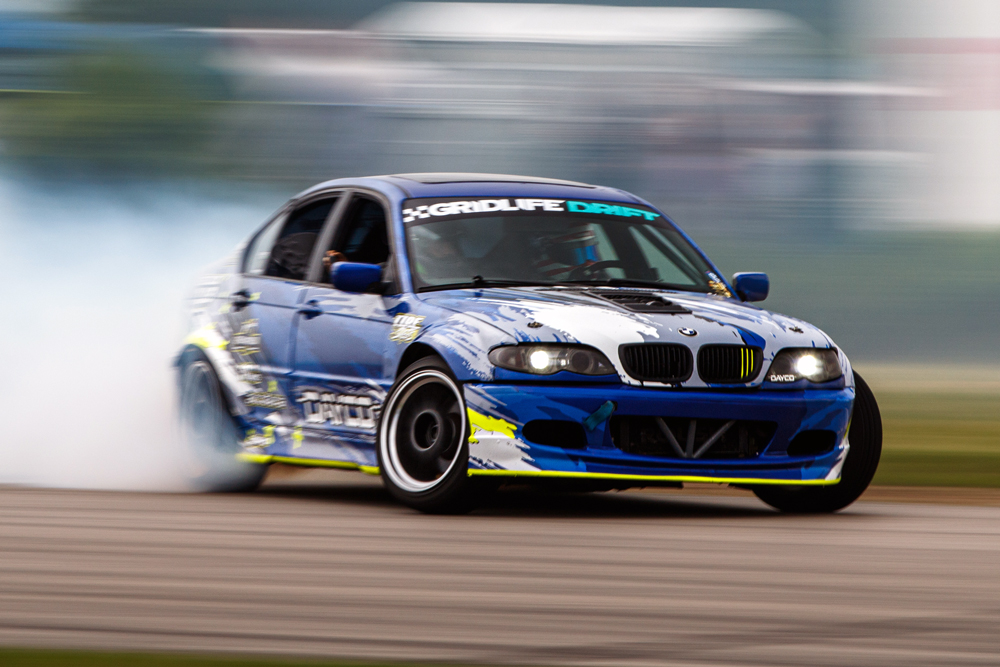 2010 Chevrolet Camaro
Scott Miles  |  Crawfordsville, Indiana
Race Series/Class: Drag Week
Engine: 871 blown big block Chevy on E85 built by Scott Miles and Greg Olin, dyno by BES Engines
Car: Built by Scott Miles
Features: Aeromotive, MSD, Summit Racing, Proform, AutoMeter, Holley, Mishimoto, Saldana Racing Products, Texas Speed & Performance, Jegs, TCI, Quick Fuel, Flowmaster, Speedway Motors, CVF Racing, Derale Performance, Driveshaft Shop
Facts: Miles built this in his one-car garage.