Image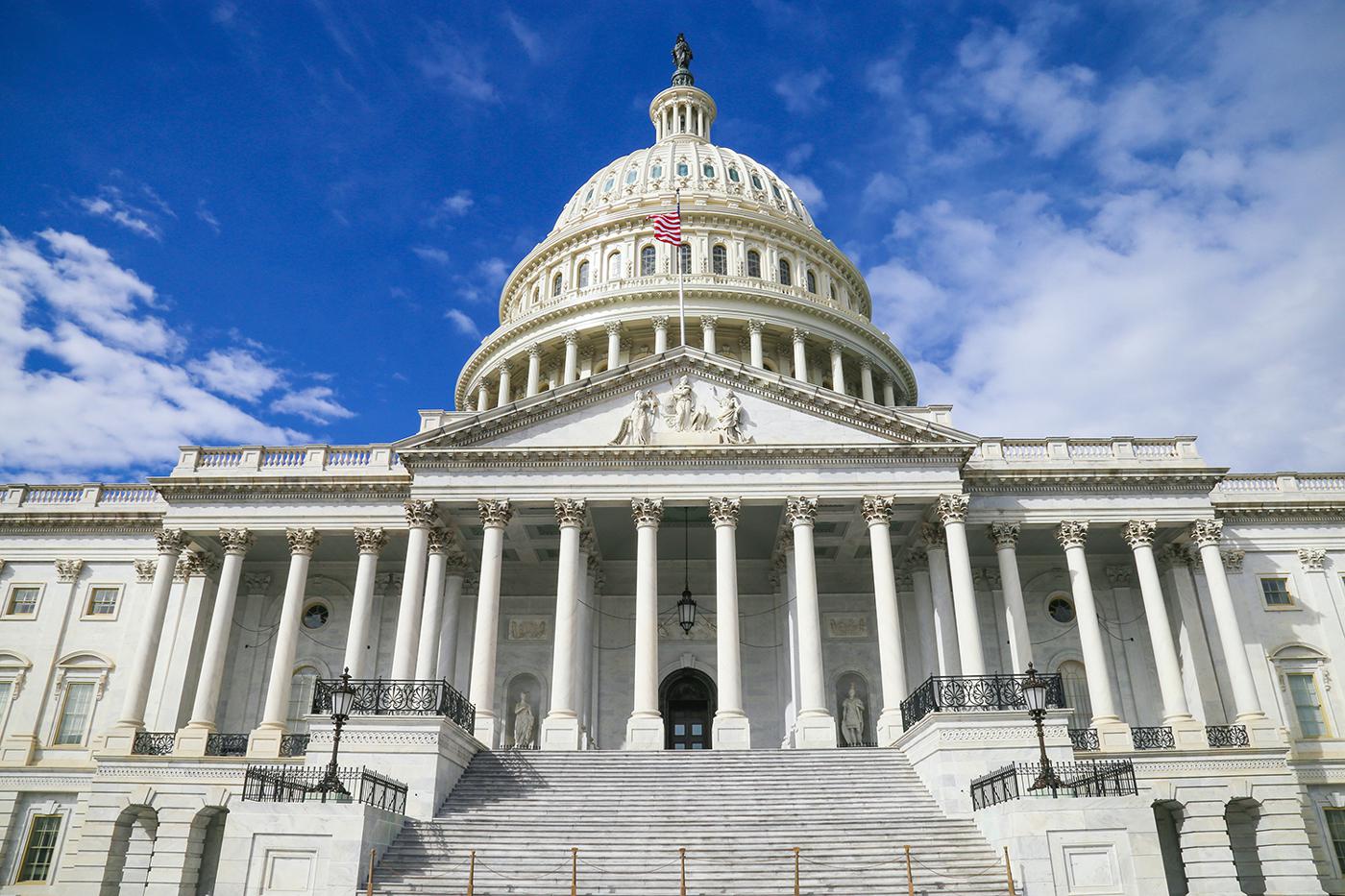 Tracking legal, legislative, and regulatory developments impacting the racing and performance industry.
PRI race track ambassador Tom Deery and the Washington, D.C.-based advocacy team work continuously to protect tracks, sanctioning bodies, and motorsports businesses around the nation. This month we are tracking several initiatives, including opportunities for motorsports manufacturers to connect with their lawmakers, an update on California Gov. Gavin Newsom's executive order seeking to phase out new diesel- and gas-powered cars, a win for youth motorsports in Wisconsin, and more.
Motorsports Businesses: Time To Host Your Lawmakers
Do you want members of Congress to pass bills that protect motorsports and enable the racing parts industry to thrive? If the answer is yes, now is the time to get involved with PRI's efforts to connect industry businesses with their members of Congress.
Whether in Washington, D.C. or state capitals around the country, public policy battles are won by organized interests that have relationships with lawmakers. The organizations that shape public policy are comprised of businesses and individuals who know their lawmakers. More importantly, their lawmakers know them.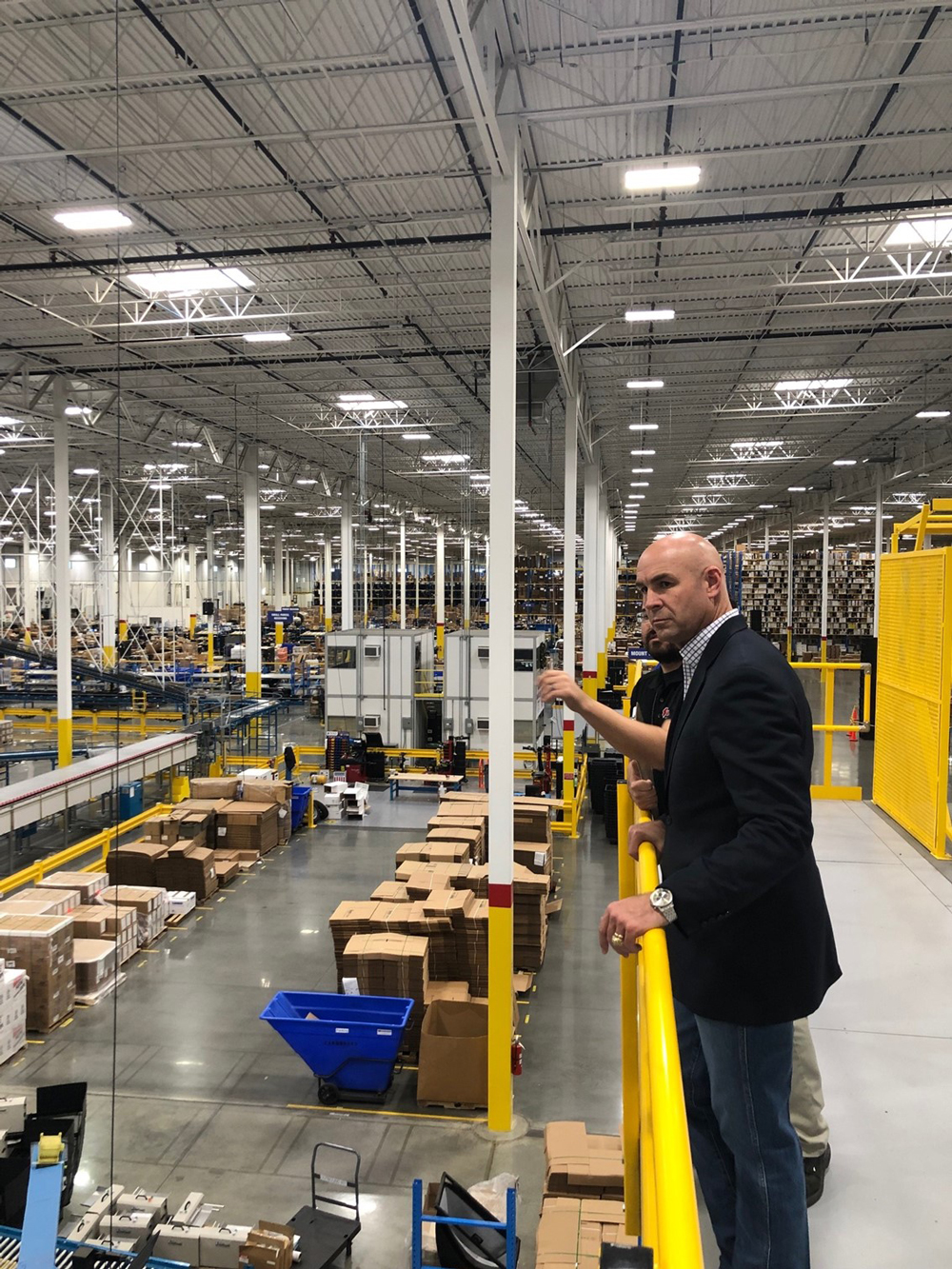 Hosting members of the U.S. House of Representatives and Senators at your businesses is integral to developing meaningful relationships with lawmakers that help them understand the industry so they can advocate for policies that defend and grow it. If you would like to get to know your members of Congress, PRI is ready to help!
The first step in developing these relationships is to introduce yourself and invite them to your business. PRI staff will draft up an invitation, send it to your lawmakers, coordinate the visit by providing a briefing prior to the event, and manage day-of logistics in coordination with you and your company. The PRI government relations team is ready to do the heavy lifting! If you'd like to host your elected officials, please email Eric Snyder, PRI's Director of Congressional Affairs, at erics@sema.org.
PRI Helps Honor Industry Leaders At NCMA Ceremony
The North Carolina Motorsports Association (NCMA) recently hosted its NC Motorsports Industry Ceremony presented by Fifth Third Bank. The event, held in Concord, North Carolina, honored NASCAR Hall of Fame championship team owner Joe Gibbs for his outstanding contributions to the sport with the Achievement in Motorsports Tribute Award.
Additional honorees included longtime Rockingham Dragway owner Steve Earwood; the Town of Mooresville, North Carolina; Speedway Children's Charities; and Toyota Racing Development. Larry McReynolds was also honored with the Jim Hunter Memorial Media Award.
PRI Track Ambassador Tom Deery was on hand to support the event, which took place at the Embassy Suites Charlotte-Concord Resort. PRI was joined by District Director Brett Keeter and Regional Director Will Bowen from the office of U.S. Representative Patrick McHenry (R-NC), who is the lead sponsor of the Recognizing the Protection of Motorsports (RPM) Act. Also attending the ceremony was former Governor Pat McCrory, who is running for the U.S. Senate.
"With NCMA focused on racing and high-performance applications in the state of North Carolina—which I put on par with Indiana in that we're highly dedicated to the industry—it's great to see PRI, which is on a national scale, take an active role in supporting our state. It gives significant weight to what we do," said NCMA Executive Director David Miller.
The ceremony also provided the opportunity to update the industry on the latest advocacy efforts affecting motorsports, including PRI Membership and the vital RPM Act. The RPM Act (H.R. 3281 and S. 2736) is common-sense, bipartisan legislation to protect Americans' right to convert street vehicles into dedicated race cars and the motorsports-parts industry's ability to sell products that enable racers to compete.
"There are several things we're working on with PRI, but the biggest might be the RPM Act. We are raising awareness of this bill throughout the state, and as a result of these efforts, several congressmen in the state of North Carolina are co-sponsors of the RPM Act," Miller said.
SRI and Stock Car Steel & Aluminum President and owner Greg Fornelli—who is also a PRI Founding Member and NCMA Chairman—echoed Miller's sentiments and, during the ceremony, stressed the importance of passing the RPM Act to those in attendance.
CA Proposes Banning Sale Of New ICE-Powered Cars By 2035
The California Air Resources Board (CARB) has issued a proposal to implement Governor Gavin Newsom's 2020 executive order to phase out the sale of new diesel- or gas-powered cars in the state by 2035. The proposal, summarized in the "initial statement of reasons" (ISOR), would require 35% of new cars, SUVs, and small trucks sold to be zero-emissions starting in 2026, increasing to 68% in 2030 and 100% in 2035. The proposal also sets first-time durability, warranty, and other provisions on zero-emissions vehicles.
If adopted, the regulations could pave the way for other states that have pledged to follow California's standard for previous clean-car rules to adopt similar proposals, including Colorado, Connecticut, Delaware, Maine, Maryland, Massachusetts, New Jersey, New York, Oregon, Pennsylvania, Rhode Island, Vermont, Virginia, Washington, and Washington D.C.
"So far, Massachusetts, New Jersey, and Washington state have announced they will follow California's lead to ban gas-powered cars. Washington set a goal of 2030, while the others are consistent with 2035. However, these other states have not issued implementing and enforceable regulations to require this, as CARB has just done. So, for now, this doesn't impact enthusiasts out-of-state, although we will be closely monitoring this issue," said PRI/SEMA Legislative Analyst Caroline Fletcher.
The sale of used cars would not be affected under the proposal, and it would not force the current fleet of diesel- or gas-powered vehicles off the road. California manufacturers will still be able to make and sell components for internal combustion engines (ICE), as there is no prohibition on selling parts for these vehicles, and no move to force the fleet of used-ICE vehicles off the road.
A public hearing will be held on June 9. CARB is expected to vote on the proposal in August.
PRI will continue to provide updates on this proposal. For more information, contact Caroline Fletcher at carolinef@sema.org.
WI School District Recognizes Auto Racing As High School Sport
The Melrose-Mindoro School Board has announced Melrose-Mindoro High School is the first school in Wisconsin to offer auto racing as a "letter-able" sport for students.
The announcement follows the formation of the High School Racing Association (HSRA), a combined effort between La Crosse Fairgrounds Speedway (West Salem, Wisconsin), Madison International Speedway (Oregon, Wisconsin), and Tomah-Sparta Speedway (Tomah, Wisconsin). The group's goal is to provide young adults with an economical way to enter stock car racing and keep younger generations interested in the sport.
In order to have the opportunity to receive a letter from the school district, students must be in good academic standing, race in a minimum of four HSRA events at an HSRA-sanctioned race track, and show good sportsmanship.
"This is a huge step forward for the High School Racing Association series," said HSRA Director Jonathan Eckelberg. "The race tracks currently participating in HSRA are eager to grow the sport by getting young talent interested and involved. I am having many conversations with local high schools and hope other districts will see the value in allowing their student race car drivers to letter as well."
The HSRA features American production six-cylinder sedans with various safety enhancements. Students entering their freshman year of high school (minimum age of 14), current high school students, as well as those just graduating from high school (maximum age of 19), are eligible to compete. Athletic Director Heather Young will serve as the HSRA advisor at Melrose-Mindoro.