Image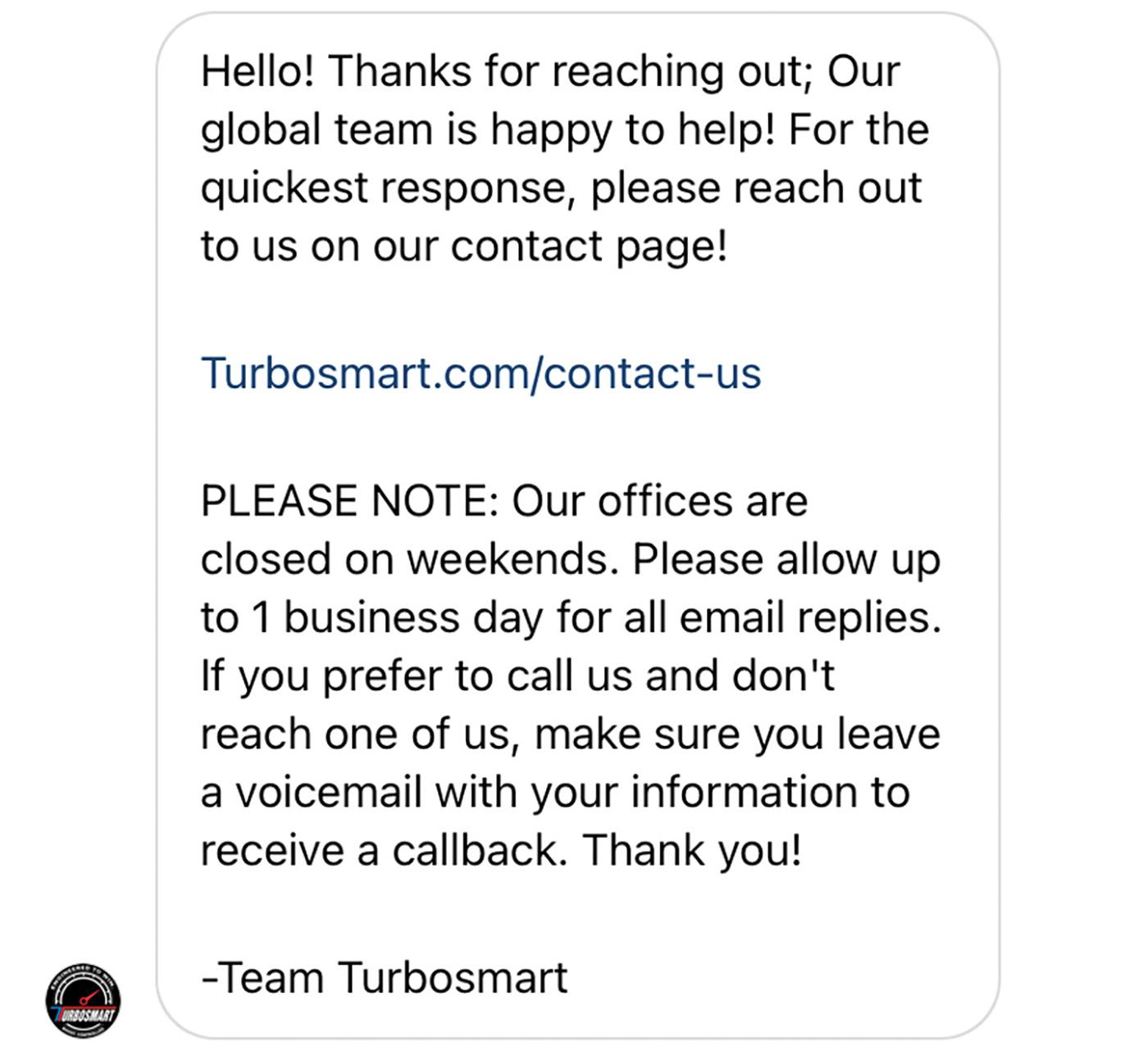 A closer look at how racing and performance industry members are using social media to enhance their customer service efforts.
Social media users utilize various platforms as a means to interact with businesses. When customers have problems with a product, need information, or have questions, more of them are now turning to direct messaging (DM) on social media rather than going through a website or phoning the company. So, in addition to using social media for marketing purposes, companies must also maintain quality customer service throughout their channels.
"I have been managing social media for about six years now, and the amount of people who come to social media looking for product information has drastically increased," noted Kasey Tarnutzer of QA1, Lakeville, Minnesota. "A lot of people use it as a way to get a quick response versus sending an email and maybe having to wait a few days for a response. They want to get all the information they can in one place. While our phones still ring relatively consistently throughout the day, we get about 30–35 tech questions a day on our social channels."

Over one billion messages are exchanged between users and businesses every month on Facebook Messenger, and that's expected to continue to increase on all platforms. In recent polling, more than 64% of people preferred to message on social media rather than call a business. And more than 70% of people expect to message businesses more in the future for customer service questions. Additionally, great customer service is motivation to recommend a brand online. So, top-notch "customer service on social media channels is essential," Tarnutzer said.
Depending on the company resources, some businesses prefer to use an automated response to inquiries if they don't have enough manpower to monitor DMs. An automated response typically lets people know that the company doesn't check messages regularly and directs them to call or email for a quicker response, or get more information on their website. Other companies have dedicated staff to respond to all messages in a timely manner. Some utilize a combination of both.
QA1 uses automated messages on Facebook outside of normal business hours "so the end user knows we are not available at that specific moment. But we respond as soon as we can when it's within normal business hours," Tarnutzer said. "I feel that you have to set some boundaries on social media, and people need to understand that we are not always readily available. During our business hours, we do not have any automated messaging. We monitor and respond within that day."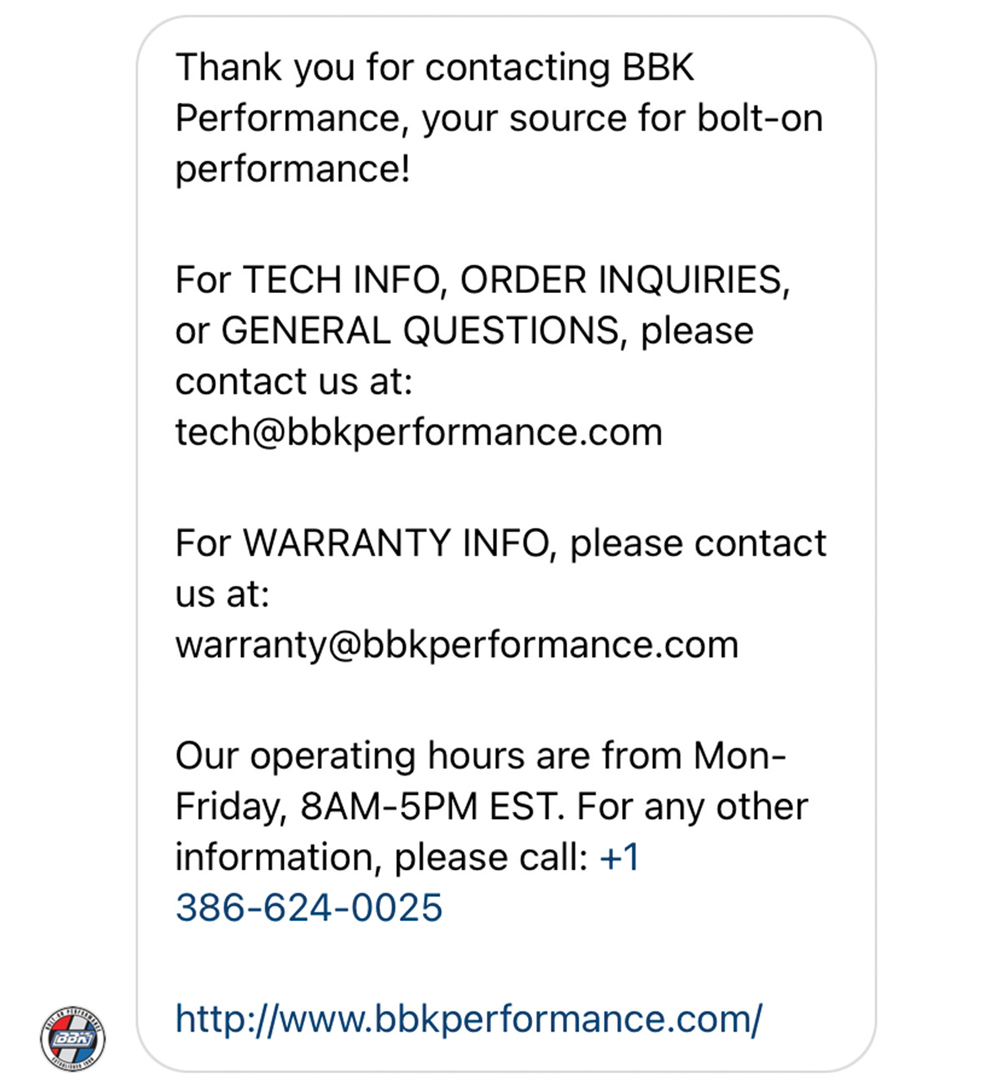 What is an ideal response? First, when appropriate, businesses should always respond to inquiries. A potential customer who reaches out and doesn't get a response can very easily take their business to a competitor. But simply responding is not enough. Response time is just as important.
"I would say proper response time is definitely within the day that they send a message," Tarnutzer noted. "Taking the time to respond goes a long way. We do our best to answer all their questions in the messages and get them on their way to their purchase. I often get messages from people saying. 'Wow, I appreciate the fast response,' or 'I didn't even think you guys would read this.'
"Having a personality and connecting with them is essential, too," Tarnutzer added. "They need to know they aren't talking to a robot. People who are monitoring social media channels in this industry need to be enthusiasts and share the passion with them on some level. It helps with the credibility and the trust they put in you when asking for help or recommendations."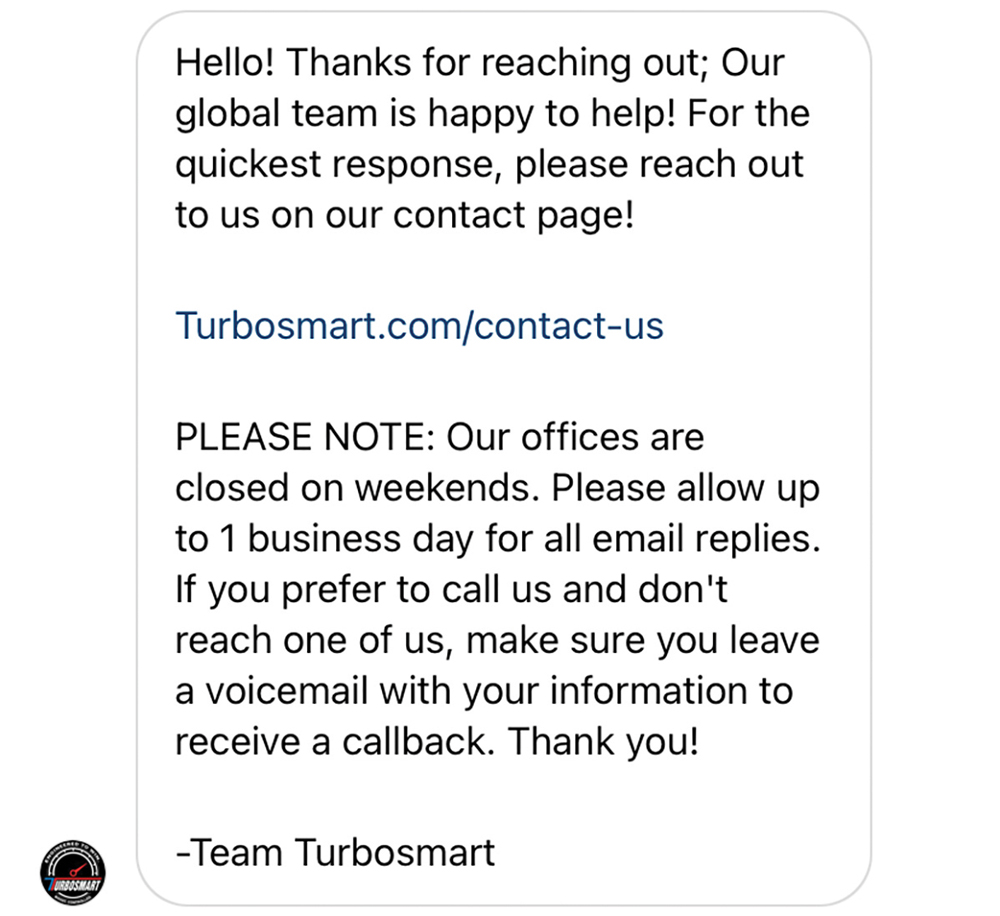 Some platforms offer messaging features to help with timely responses or "away" responses in off-hours. Facebook has Away Messaging and Instant Replies. Instagram has a similar feature called Quick Replies. In many cases, the automated responses can be customized to provide a more personal touch.
However you decide to handle your social media messaging, just make sure customers are receiving a response, whether automated or otherwise. Quality customer service goes a long way.