Ask the Experts: Manufacturer's Reps
Image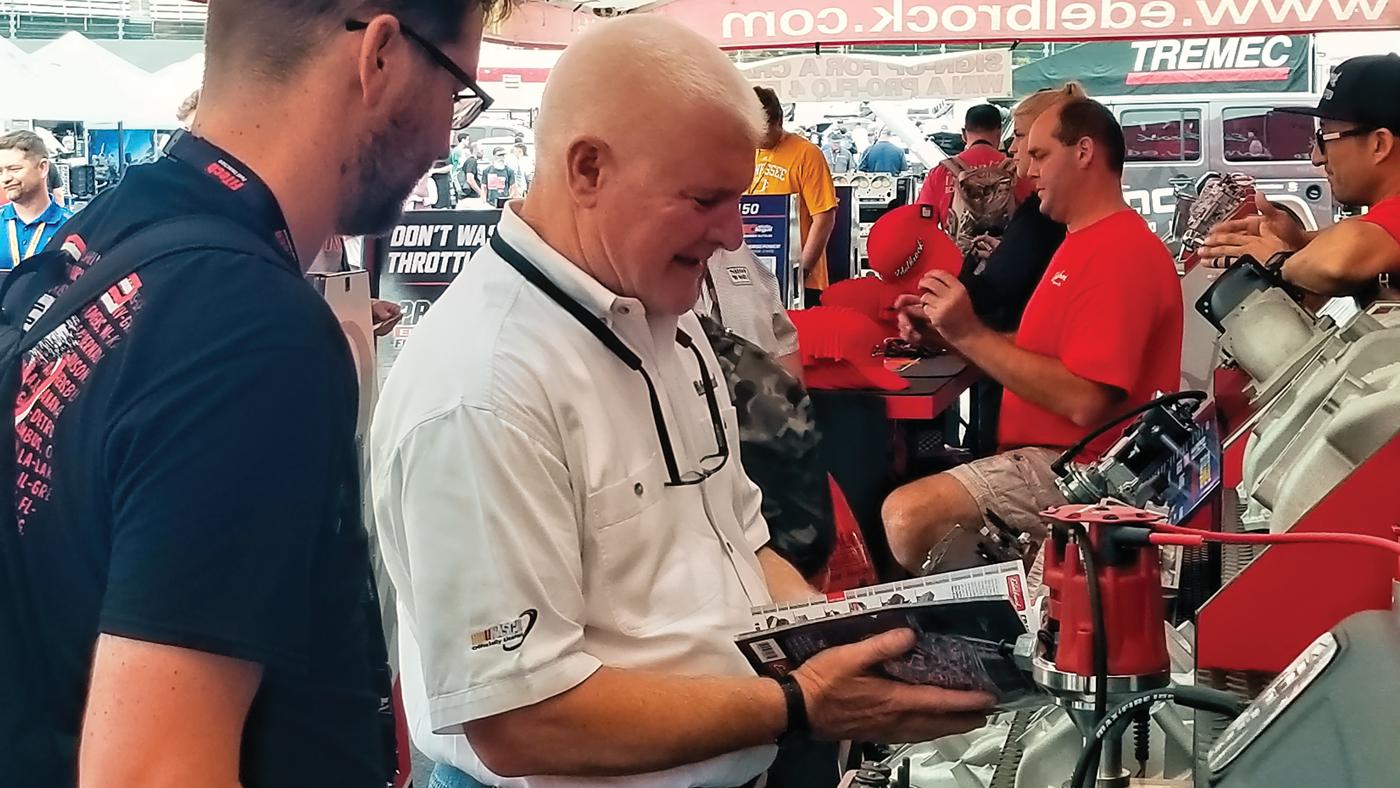 Consider a manufacturer's rep as another tool in the proverbial tool chest. One rep explained, "We're only as good and as useful as how many times you grab us and use us. And the more you use us, the more we can help you." Pictured here is Jeff Bates of Bob Cook Sales assisting a customer.
Offering a suite of services, these "outside sales forces" can help identify opportunities, move product faster, and manage customer relationships.
A manufacturer's rep can be an invaluable conduit between performance racing manufacturers and the customers who move their parts, from the largest warehouse distributors to the smallest speed shop. Yet there are manufacturers that don't make use of these firms, and others who may want to use them more effectively. We polled several manufacturer's reps—Jessica Chance of Ballard Allen Marketing in Costa Mesa, California; Jim Morehouse of All-Midwest Sales, Strongsville, Ohio; Juan-Jose Rebaza of ASAP Trading, San Diego, California; and Les Rudd of Bob Cook Sales, Germantown, Tennessee—to find out what a rep firm can do for its customers and how to improve those working relationships.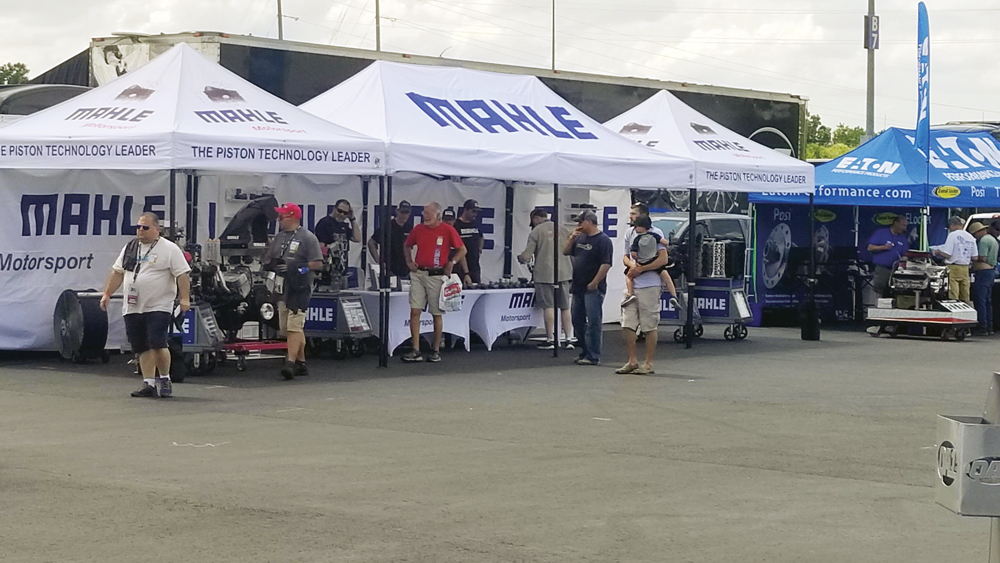 What can a manufacturer's rep do for me?
"Our manufacturers are our customers, and we take care of their customers for them," said Rudd. "We are their eyes and ears and feet on the street. We take the manufacturer's strategic vision and, of course, their products, and relay those downstream to their customers. We also take all of their challenges, concerns, needs, and complaints back upstream to the manufacturer."  
"We are basically an outside sales force for a manufacturer," said Chance. "Those are the basics, but we do much more. We work trade shows and car shows on their behalf. We bring them opportunities and manage all the wholesale as well. If someone calls the manufacturer and wants to be a distributor or dealer for them, we call that person, interview them, and make sure our business models fit." 
"Customer relationships are probably among our biggest attributes," said Morehouse. "We have proven, knowledgeable, trusted salespeople out there helping the manufacturers convey their message, and at little to minimal cost to the manufacturer."
What can a rep do that a racing retailer may not be aware of?
"We can be instrumental at helping at a retail level," Chance said. "Because of our large customer base, we have knowledge of what's working in the market that a retailer may not. We can go to a retailer and say, 'You don't have X in your store, but I have 55 customers I sell it to direct. You may be missing the boat.'" 
Chance's agency has also helped set up "POPs for huge chains. They say, 'I have four feet. Can you make this look great?' I say, 'Sure, but instead of just looking great, let's put up something that's going to move. Why don't you give me the top numbers that you've sold in two years, I'll give you the top numbers we've done nationally, and I'll put together something that should work for you.'"
"When the racing retailer cannot get what he needs from the manufacturer because he can't get to the right person, he has someone in his backyard, his local rep, who can get him where he needs to be," said Rudd. "We have contacts with every section of every manufacturer, from the CEO and the sales manager to shipping and warehousing."
How can a manufacturer form more effective relationships with reps?
"Utilize us for what we are, that connection between the manufacturer and the customer," said Morehouse. "Nine times out of 10 we end up doing things that aren't related to a particular problem at hand, whether it's an accounting question, a concern that a customer has with a particular manufacturer, or it could be a marketing or merchandising issue. What we do is the very definition of a relationship: a collective effort among parties."
"I don't like to take on manufacturers where I'm just a paycheck for them," said Chance. "I want to be a part of their team. If we all have the same goal, and we have the resources to act on opportunities—marketing budget, for example, and advertising budget—to really market a brand, we can do really well."
"We are a tool just like a tool in your tool chest," said Rudd. "We're only as good and as useful as how many times you grab us and use us. And the more you use us, the more we can help you."
The Latin American Connection
—
ASAP Trading USA has a different role than other rep companies, explained Juan-Jose Rebaza. "Basically, our job is to bring importers from Latin America and put them in front of US companies that want to sell their products." Some of Rebaza's clients sell direct to Latin America, while others utilize his firm "as a virtual distributor. They ask us to handle the orders, customer service, and the payments. Instead of 50 accounts, they have one—us. We make it easy for them."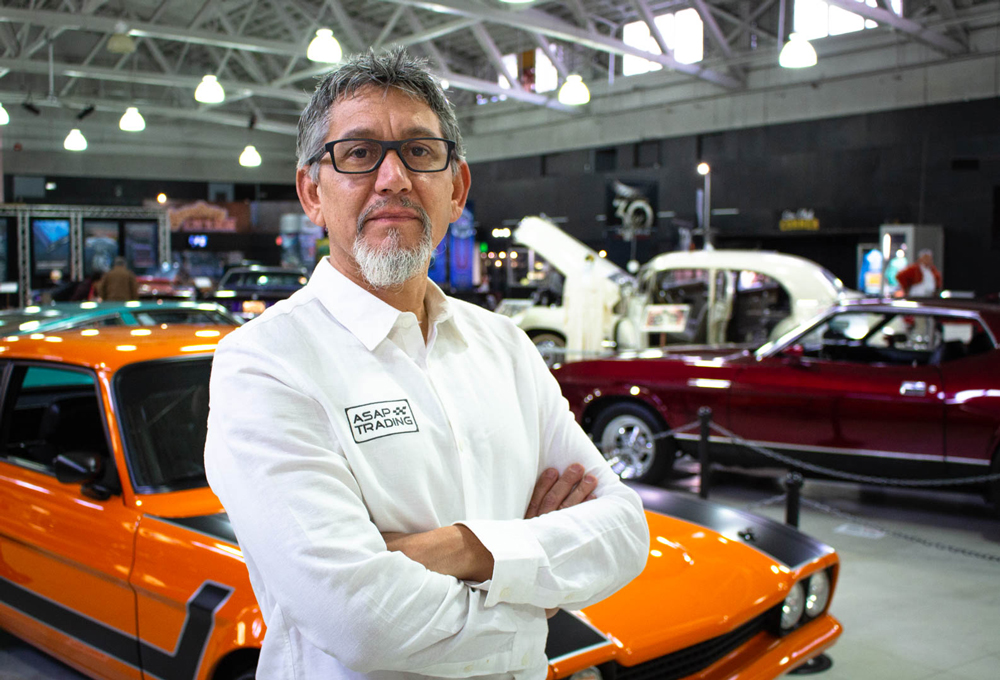 Doing business in Latin America has its own rhythm and pace, Rebaza said. "People in Latin America want that personal touch. Sometimes you need to be willing to be on the phone or in person (before COVID-19) for an hour and a half, speaking about their pets, hobbies, their family, and then they talk business. The more you know them, the more time they want to spend with you and you with them. 
"People do business with people they like. If people are buying from you just because you have a good price, you're not building a strong business foundation. I always say, our job is not to sell, we create relationships. As a result of that, we get the sales. Sales is a consequence, not the action. The action is to invest in the relationships." —Drew Hardin