Ask the Experts: 3D Printing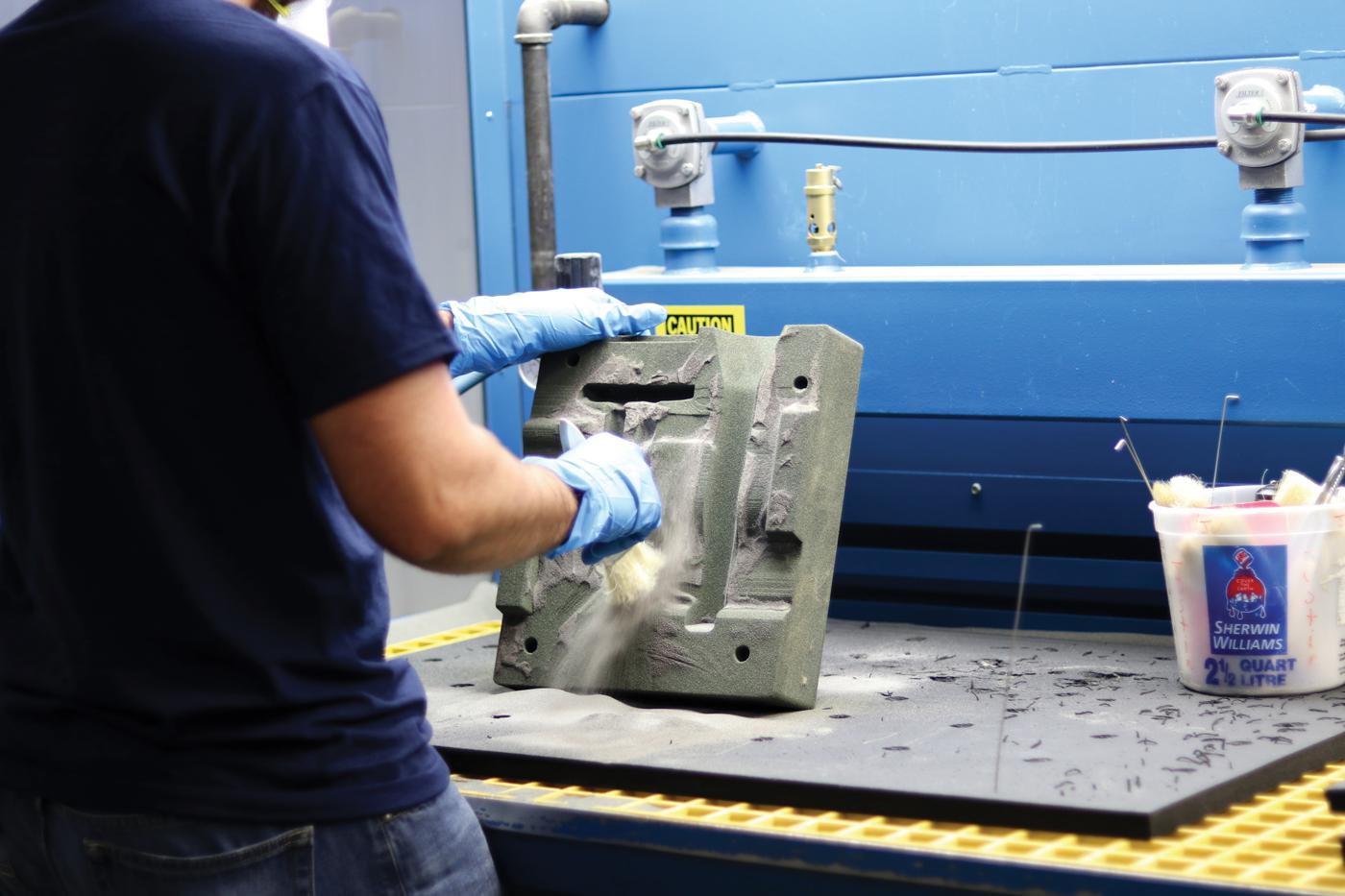 Additive manufacturing has helped level the playing field in motorsports, as our source from Hoosier Pattern explained, "3D printing lets the little guys compete.... [It] lets you get a prototype built without spending hundreds of thousands of dollars in tooling."
Learn why this vibrant industry is "just getting started," and how more racing businesses can prosper by using additive manufacturing in their operations.
Top-tier teams are notoriously secretive about their R&D processes, but even given that veil of secrecy, it's clear that 3D printing—and the other processes that fall under the umbrella of additive manufacturing—is becoming more prevalent in racing. 
"In the last three years, the Indy car that won the Indy 500 was the one with the most 3D-printed parts on it," said Pat Carey of Stratasys, Eden Prairie, Minnesota, which has a long history of working with marquee names like Penske, Andretti, and McLaren. "There will be even more composites in racing when NASCAR makes the switch from sheet metal to composites. We'll see a big uptick in 3D printing when they go." 
Carey and other experts interviewed for this story agreed that the benefits of additive manufacturing aren't limited to just the highest racing echelons. But questions and misperceptions remain about what those benefits are and how teams and race shops can best use the processes.
Why should small shops consider 3D printing or rapid prototyping?
"It allows them to have almost immediate prototypes and test multiple different configurations without having to make the investment in tooling and fabricating the part," said Jay Schaumberg of Online Resources, Lebanon, Indiana. 
"3D printing lets the little guys compete," added Dave Rittmeyer of Hoosier Pattern, Decatur, Indiana. "It's kind of like when the Colt [pistol] came out. It was the great equalizer. It didn't matter if you were a five-foot-tall, 100-pound woman or some 450-pound guy. It does the same thing, and you both can use it. Some of the smaller companies have better ideas anyway, and 3D printing lets you get a prototype built without spending hundreds of thousands of dollars in tooling." 
A major benefit of 3D printing is its ability to "print very difficult parts that would be tough to manufacture otherwise," said Schaumberg.
Hoosier Pattern "prints a lot of cores for Mast Motorsports for its heads," Rittmeyer said, and utilizing 3D printing for those cores allows the company to "design features that traditional tooling is not able to produce. You can put water jackets in a cylinder head that could never be made with traditional tooling or get air passages exactly how you want to optimize airflow. You can avoid a lot of the constraints that traditional manufacturing has."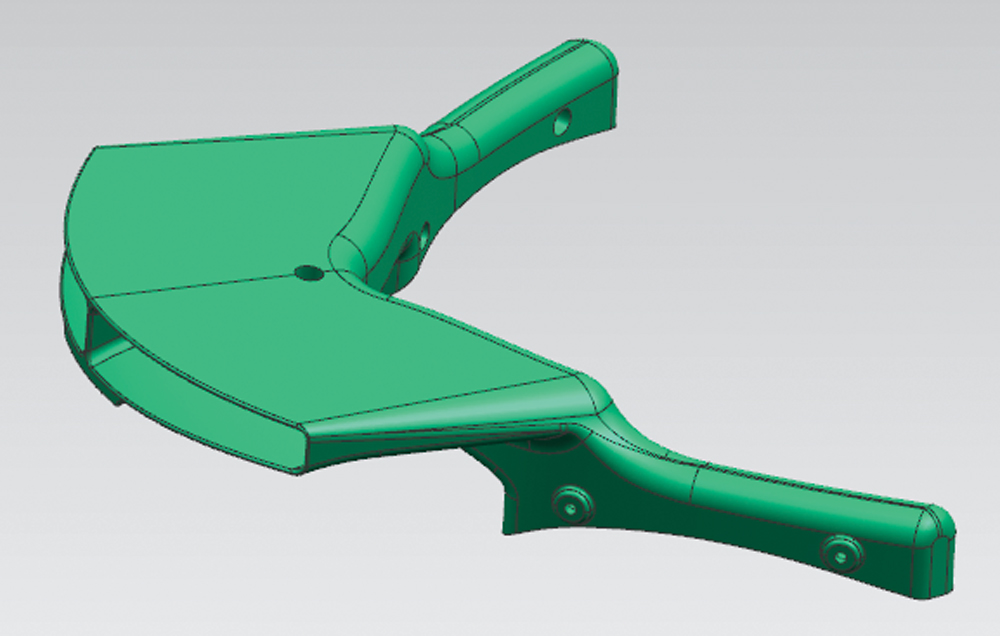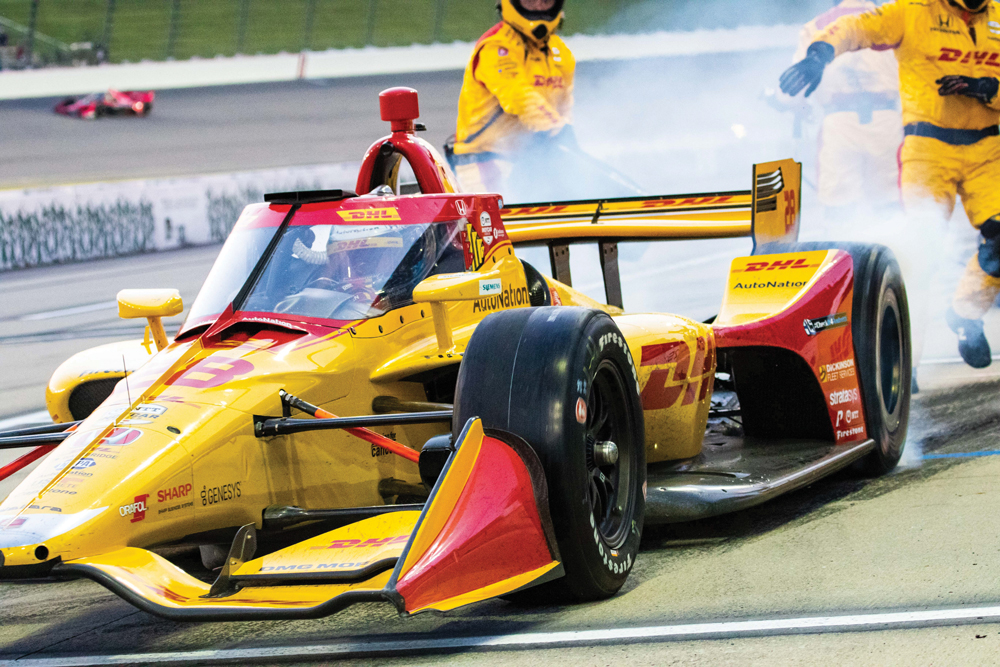 "Anybody who's doing any type of vehicle development can absolutely benefit from it," said Allen Kreemer of Stratasys, noting that the company offers some "30 different printer models, so there's one for every price range and shop size." 
If a shop wanted to get into additive manufacturing but didn't want to invest in a printer, it could send a CAD file "to a service bureau and have it print the part," Carey added. 
How can shops improve their 3D printing processes?
"The key to any additive manufacturing is a good 3D model," said Rittmeyer. "Some people think a picture on a PDF file is the CAD file, and it's not. You need a good, solid model, what we call a 'water tight' model, with no open edges." 
Schaumberg agreed that companies need to have a means of creating the computer model that's sent to the 3D printer. And while one method is to create the model in CAD, "often there is not CAD data available," he said, noting that 3D scanning offers another way to create the model. "A good quality 3D scanner can capture the part shape to a high degree of accuracy, and that scan output can be sent directly to the printer for printing. To close the manufacturing loop, a 3D scanner can also scan an already printed part in order to compare the printed part back to the original model, assuring the user that they have indeed created the part that they expected."
What's more, he added, "If you're sending your part to a service vendor, pay attention to things like wall thickness. In a stronger metal you might be able to get away with a thinner wall thickness, whereas to get that same strength with plastic it might need to be thicker."
"Design for the process is still making its way into the industry," Kreemer said. "Too often they copy and paste, use an existing design for sheet metal that they send to a printer. That's really setting themselves up for failure. That wouldn't happen in any other industry. If a part were designed to be machined, and now you're going to make it out of sheet metal, you would completely change the design."
While race teams have been using additive manufacturing for years, "we are just at the beginning of this industry," Carey said. "We're seeing innovation accelerate quite quickly around the materials and the processes, phenomenal development on the plastic and metal side and more changes coming. We're just getting started."
SOURCES
–
Hoosier Pattern
hoosierpattern.com
Online Resources
onlineresourcesinc.com
Stratasys
stratasys.com