Member Check-In: Performance Wholesale Australia
Image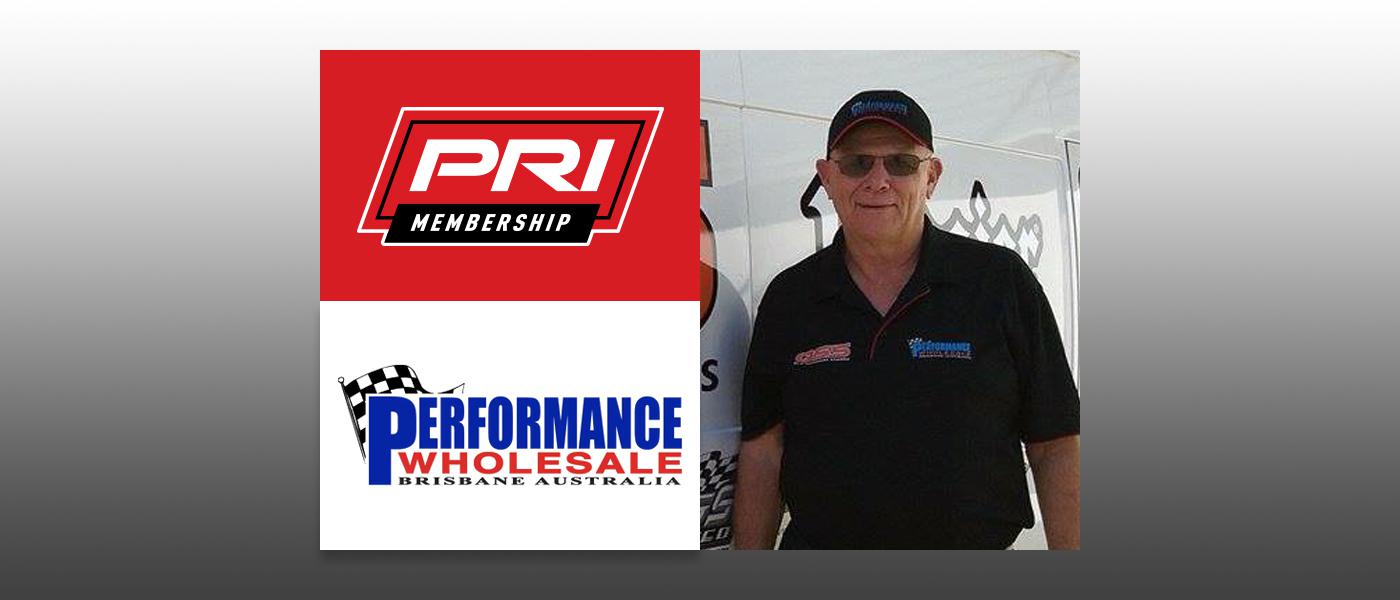 Queensland Speedway Spares is a subsidiary of Bill Mann's Performance Wholesale Australia, marketing pure race components to Australia's enthusiastic motorsports community.
The call for "a strong, united voice in the future of motorsports" comes from Australia's largest provider of custom and off-the-shelf engine parts.
What does the lonely work at cattle and sheep stations in the outback of Australia have to do with the world of automotive high performance? Plenty, because that's where founder Bill Mann cut his teeth. He worked in rural farming before starting out in a series of speed-related enterprises that culminated in 1986, when Mann established Performance Wholesale Australia Pty Ltd. Today it's the Southern Cross' largest provider of custom and off-the-shelf engine parts from a galaxy of manufacturers, including many based in North America.
American-style high performance and motorsports are extremely popular Down Under, with enthusiasts in Australia amped on everything from muscle cars for the street to drag racing, sprint cars, and midgets (or as they're known in Australia, "speedcars"). It's a rich environment that saw Mann spin his first wrenches at age 14 at a local repair shop that dismantled and fixed junk vehicles, among other things. While working full time, Mann successfully completed correspondence courses in mechanical engineering, driving combines to pick up extra cash. His career as an independent business owner dates to 1976, when Mann opened Bill Mann Performance as a machine shop building racing engines, primarily for the dirt track scene in Australia, plus dragsters and performance boats.
That was when Mann first started importing engine parts from the United States to evaluate and sell. The parts-importing end of his business grew exponentially, leading him to open Performance Wholesale Australia in Brisbane, Queensland, Australia, as a means to supply the best engine parts available from anywhere for sale in Australia, for every motorsports or enthusiast application. The firm employs a full force of sales and technical specialists, much like a US-based performance retailer would. Some have been with the company for 25 years or more. The listing of product categories and suppliers that sell through Performance Wholesale Australia easily reaches into the dozens.
The firm continues to test and evaluate components. For specialized fabrication of parts, it operates multiple five-axis CNC machines, two Newen Contour computerized cutting machines, an engine dyno, and flow benches. The firm also operates Queensland Speedway Spares as a subsidiary, marketing pure race components. As Mann puts it today, "The company is driven and fueled on basically one word, that being 'passion.'" Maintaining employee enthusiasm in the face of global challenges is a never-ending priority, he said.
"With the purchases of household name brands in the performance industry by venture capital companies, it is all about bean counters and profit," he said. "Companies have lost their passion as the originators sell out, retire, or pass away. It is a very sad situation, and most of these so-called new companies carry very little stock and have very few people that have any knowledge or passion except for staff who want to have a business card with some important words on it. I plead with the investment groups to keep good staff, with knowledge and passion to take their companies forward. Our industry is founded on passion, not spreadsheets.
"Companies like ours have had to increase their stock by 100% to survive, and to make up for the inadequate ability of these companies to carry stock," he continued. "It is not uncommon to have product on order for up to two years, and the average supply lead time is 52 weeks. Most small-owner personal companies all have good supply."
A consistent, experienced staff has enabled Performance Wholesale Australia to better navigate the buffeting caused by global supply challenges, Mann said. "We've been able to survive in an extremely difficult time by putting our entire livelihood into our company. The dedication of key staff to go way beyond their call of duty to make it happen, and to achieve incredible sales growth, has been key to us. It is all about people."
Finding the right people to staff the operation is a daily part of running the business, Mann explained, noting that "the biggest single challenge of businesses all over the world is the ability to hire staff that are old school, extremely passionate, and are prepared to give an honest day's work for an honest day's pay. Modern-day phones and social media, in all their might, have destroyed the ability for most workers and families to think and communicate verbally for themselves. They are led along like sheep and are joined at the hands with that screen that they call life."
Performance Wholesale Australia is relatively new to PRI as a Founding Member, but Mann said the experience and the benefits have consistently been invaluable to the company. "The PRI Membership is new, but I have attended every PRI Show since its beginning," he said. "I have joined as a Founding Member as I feel there needs to be a strong, united voice in the future of motorsports [on] the reduction of emissions and the development of electric cars. I believe SEMA and PRI will be creative in their benefits to Members in the future. It's been a good decision by SEMA and PRI to head this way. We owe a lot to Steve Lewis and his original crew who had the vision for PRI."