Newly Appointed: Brian Reese
Image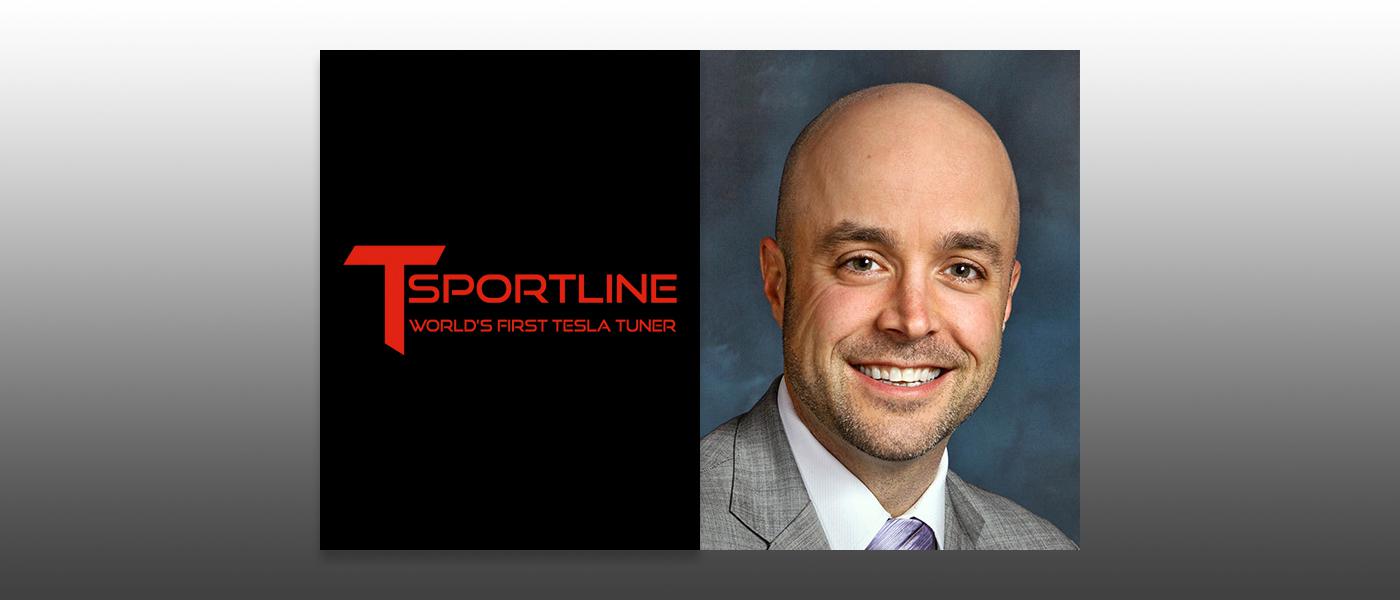 This industry veteran's career has been steeped in gasoline and tire smoke, with piston-engine roar for a soundtrack. Now, he has a vision for steering an EV performance tuner brand (spoiler alert: it includes racing).
It's not unusual for the top executive of a tuner brand to drive a car that tests the company's wares. In this case, Brian Reese chose the quickest accelerating production car in the world, the 1,020-horsepower Tesla Model S Plaid. (MotorTrend clocked the Plaid's quarter-mile time in 9.25 seconds at 152.6 mph.)
Many know Reese from his stints as CEO of Race Winning Brands and Driven Lighting Group, and other racing and performance brands including Edelbrock, Craftsman, and Roush Performance. He recently took on the role of CEO of T Sportline, a leading designer, marketer, distributor, and e-commerce retailer of parts and accessories for Tesla and other electric vehicles. 
While T Sportline is expanding its products to other EVs, Tesla by itself presents a huge market. The EV maker reported worldwide deliveries of 936,172 vehicles in 2021, a staggering 87% increase over the 499,647 it reported in 2020. That is a quantum leap from the 22,477 cars Tesla delivered in 2013, the year T Sportline started. 
Reese recently spoke with PRI about his goals and vision for the brand, and the market for EV performance as a whole.
PRI: Since you have a background in traditional motorsports, what are you most looking forward to being involved in the electric vehicle market and T Sportline?
Reese: It is a pioneering time in the EV market, which is a lot of fun, since everything is new. Tesla has already proven that EVs can be intoxicatingly fast. Now everything that goes with fast, like wheels and tires, brakes, suspension, and aero parts, is all open for development. That is where T Sportline will focus.
PRI: Are there plans to expand into motorsports and the EV racing segment?
Reese: Yes, for sure. We're working on that right now. My Tesla Model S Plaid will be a rolling R&D testbed for T Sportline. And, the company owns one of each Tesla model for product development.
PRI: What do you see as the biggest challenges ahead of you?
Reese: The same challenges facing the entire automotive aftermarket: preserving the freedom to modify and personalize vehicles and convert to racing use if desired.
PRI: What are your top strategic goals for the next 12 months?
Reese: Hiring top talent to support the growth of T Sportline and putting the necessary infrastructure in the company to support the scaling.
PRI: How can the racing industry be more accommodating to the EV category?
Reese: By creating classes for EVs and welcoming EVs to the community of racing. 
PRI: How does your personal interest in EVs shape your approach to how you'll steer T Sportline? 
Reese: The big pivot point for me was when EVs became fast. That made them cool.
The shift to EVs is completely inevitable. Every OEM is committed to making the transition. They're racing to get there, actually battling to get there as quickly as possible. It's pretty obvious that the future of the automobile is electric. It's a great time to get in at the beginning and build the business in parallel with the adoption of EVs.
PRI: Are there any critical differences between working for an EV-oriented performance brand and one more aligned with "traditional" performance vehicles? 
Reese: I've been making cars go faster, turn better, and look better my entire career. This is no different. The only difference is it's not gasoline or diesel. It runs on batteries. Other than that, it's the same.
PRI: What do you see as the main barriers for acceptance from the motorsports' community regarding EV racing?
Reese: The powertrain classification will need to be architected in an electric vehicle sense. Things like cubic inch rules, intake restrictors, or gear rules obviously won't apply.
PRI: What would you say to people in this industry who are unsure of the opportunities in the EV performance field?
Reese: I think opportunities are there for anyone in the aftermarket. It's a change in fuel source, but the other elements of customer interest are the same. EV enthusiasts want to modify their cars to go faster, turn better, and race. They want to personalize their cars.
PRI: What's your most gratifying professional accomplishment?
Reese: Successfully mentoring many talented people in the industry, who have achieved incredible success, both personally and professionally.
PRI: Who has been the biggest influence in either your professional or personal life and why?
Reese: It is hard to single out any one influencer. I am a product of a collection of mentors from the entire course of my career. I have benefited tremendously from working for several different companies and owners, each of which had unique influences on me.  
PRI: Who inspires you, and why?
Reese: Endurance athletes, because their mental toughness to endure the uncomfortable is amazing. 
PRI: Excluding your cellphone/tablet/computer, what's one thing you can't live without? Why?
Reese: My family, because they truly are my life.
Brian Reese
Title:
Chief Executive Officer
Organization:
T Sportline
Hometown:
Atlanta, Georgia
Fast Facts:
Brian Reese currently serves on the SEMA Board of Directors and is also the co-founder and partner in a company making accessories for the popular Peloton exercise bike.