PRI Education: Six Can't-Miss Tech Seminars Set For PRI 2021 
Image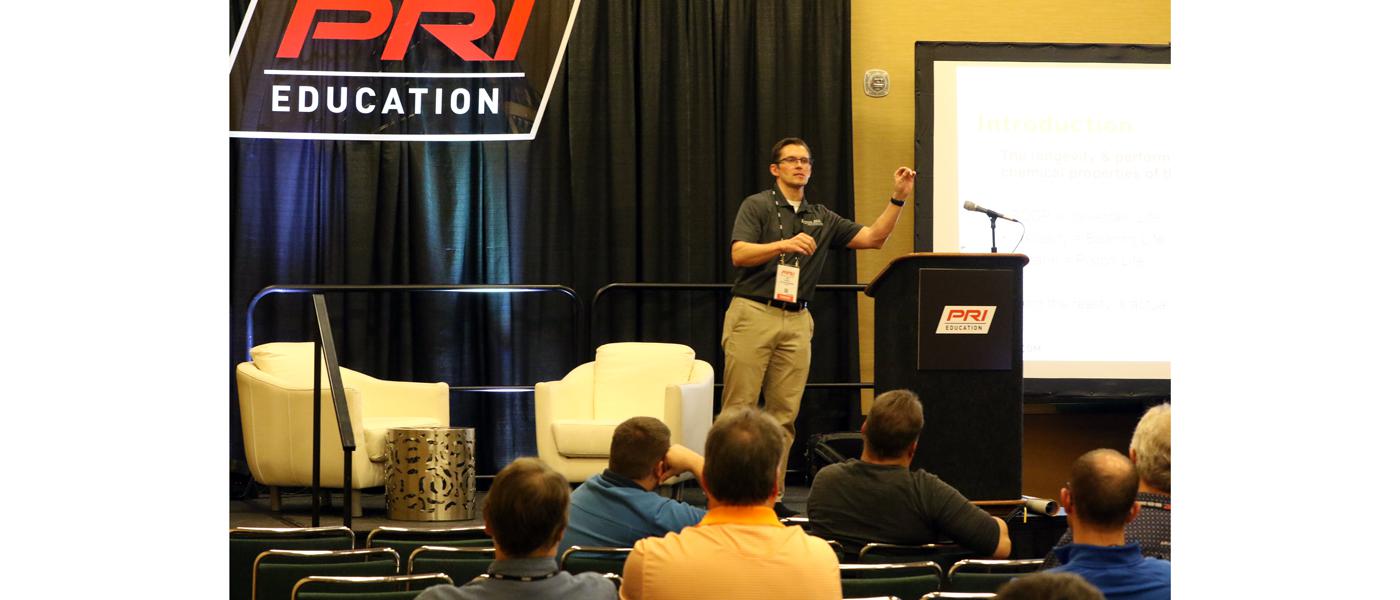 The 2021 PRI Trade Show, Dec. 9–11, 2021, will offer six information-packed seminars dedicated to improving racing technology during this year's PRI Education program.  
"After being apart for almost two years, we're excited for the racing industry to gather together for three dedicated days of learning," said Dan Schechner, PRI Education director. "With the opportunity to connect in person, we've brought together speakers who are knowledgeable, dynamic and entertaining so that participants at the PRI Show will get the most out of the experience." 
In 3D Computer Flow Analysis Simulation Of Performance Intake & Exhaust Port, Thursday, Dec. 9, from 10–11:30 a.m. EST, in Room 236, EngSim Corp's principal engineer Dan Agnew will explore the concepts behind computer simulation tools like Computational Fluid Dynamics (CFD), which require quality CAD models, among related topics detailed here. 
In Performance Engine Bearings: Fundamentals & Design, Thursday, Dec. 9, 1–2:30 p.m. EST in Room 236, MAHLE Aftermarket's Dan Begle will provide a deep-dive into the design and fundamentals of performance engine bearings. The session will explore the effect of bearing selection on overall engine performance and reliability, along with a live Q&A with the audience, among more topics detailed here. 
For the Air Speed In ICE & Bending The Rules For More Power seminar, (Thursday, Dec. 9, 2–4 p.m. EST and Saturday, Dec. 11, 2–4 p.m. EST in Rooms 234-235), legendary engine builder Darin Morgan will join Preston Mosher of BES Racing Engines for an overview of various combinations built by BES Racing Engines based on 50- to 60-year-old engine architecture utilizing modern cylinder head, induction system, and valvetrain technology to produce ever-higher power levels, among additional topics.  
The Racing Valve Spring Design and Development session, Friday, Dec. 10, 8–9 a.m. EST in Room 233, will be led by Chris Osborn of PAC Racing Springs and will cover the technical aspects that factor into the design, material use, and processing which allow a valve spring to survive a highly aggressive engine application, among more topics detailed here.  
In The Past, Present & Future Of EFI Tuning, Friday, Dec. 10, 2–4:30 p.m. EST in Room 236, Bob Morreale of The Tuning School will review how the industry progressed from early electronic fuel injection (EFI) to modern tuning for today's high-performance engines, and where the future of EFI tuning is headed. More info here. 
Driven Racing Oil's Kyle Fickler leads the Just The Facts: A Can't-Miss Panel On Racing Fluids seminar, Saturday, Dec. 11, 10:30–11:30 a.m. EST in Rooms 234-235, which will feature a panel of Driven Racing Oil's Bill Alexander, VP Racing Fuel's Jason Rueckert, and Total Seal's Lake Speed Jr. The discussion will help dispel myths and clarify misconceptions about fluid use and how to ensure your systems are primed for optimal performance, among additional topics.   
For the full slate of PRI Education seminars, visit the PRI 2021 Show Planner at pri2021.mapyourshow.com.